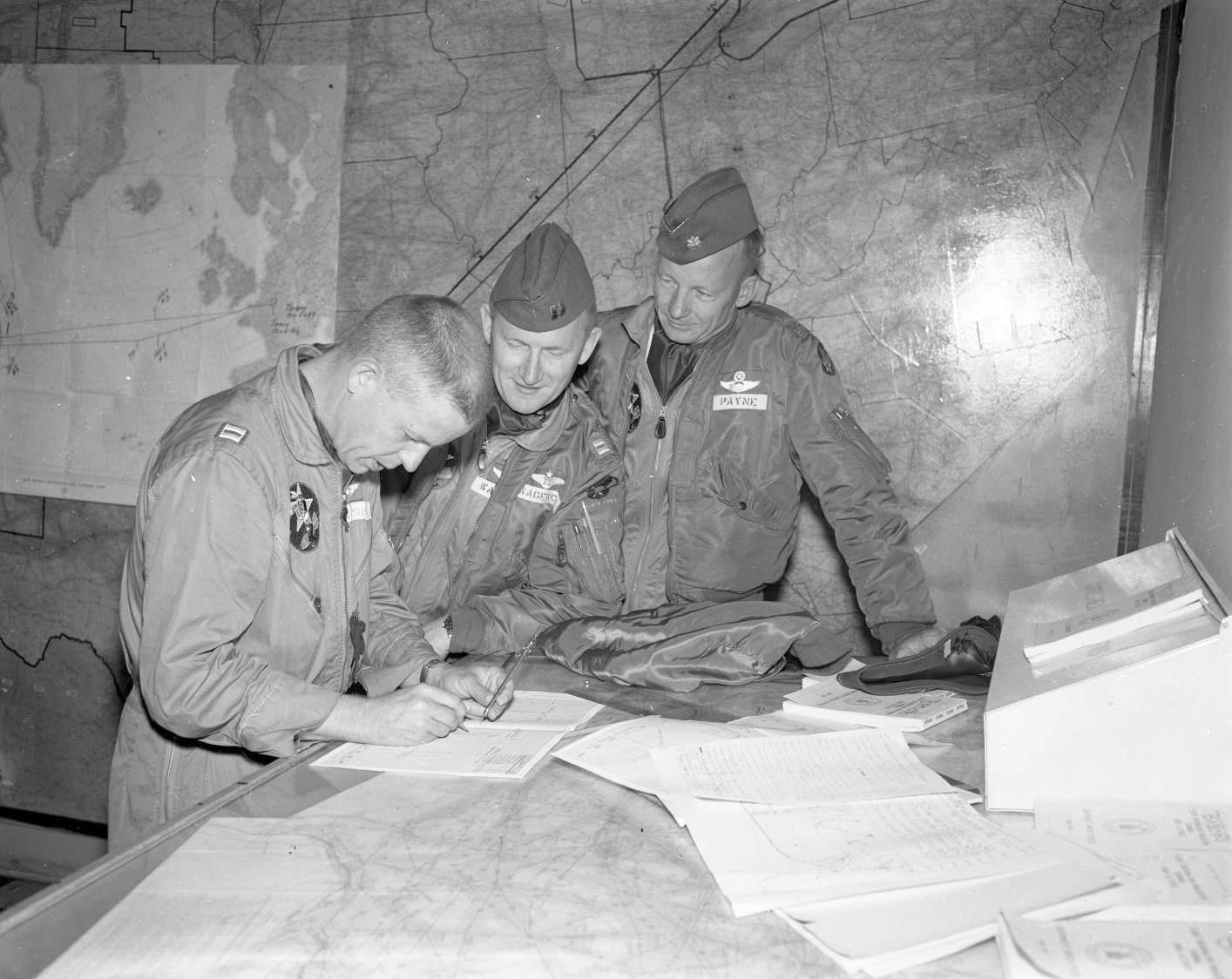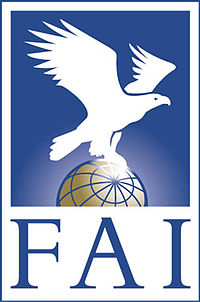 26 May 1961: The Firefly, the Blériot Trophy-winning Convair B-58A-10-CF Hustler, serial number 59-2451, assigned to the 43rd Bombardment Wing, Carswell Air Force Base, Fort Worth, Texas, set a Fédération Aéronautique Internationale (FAI) World Record for Speed Over a Recognized Course by flying from Washington, D.C. to Paris in 3 hours, 39 minutes, 49 seconds, for an average speed of 1,687.69 kilometers per hour (1,048.68 miles per hour).¹
During the same flight, the B-58 flew the New York to Paris segment in 3 hours, 14 minutes, 44.53 seconds, at an average speed of 1,753.16 kilometers per hour (1,089.36 miles per hour).
The aircrew, Major William R. Payne, Aircraft Commander, Captain William L. Polhemus, Navigator, and Captain Raymond R. Wagener, Defensive Systems Officer, won the Harmon and Mackay Trophies for this flight.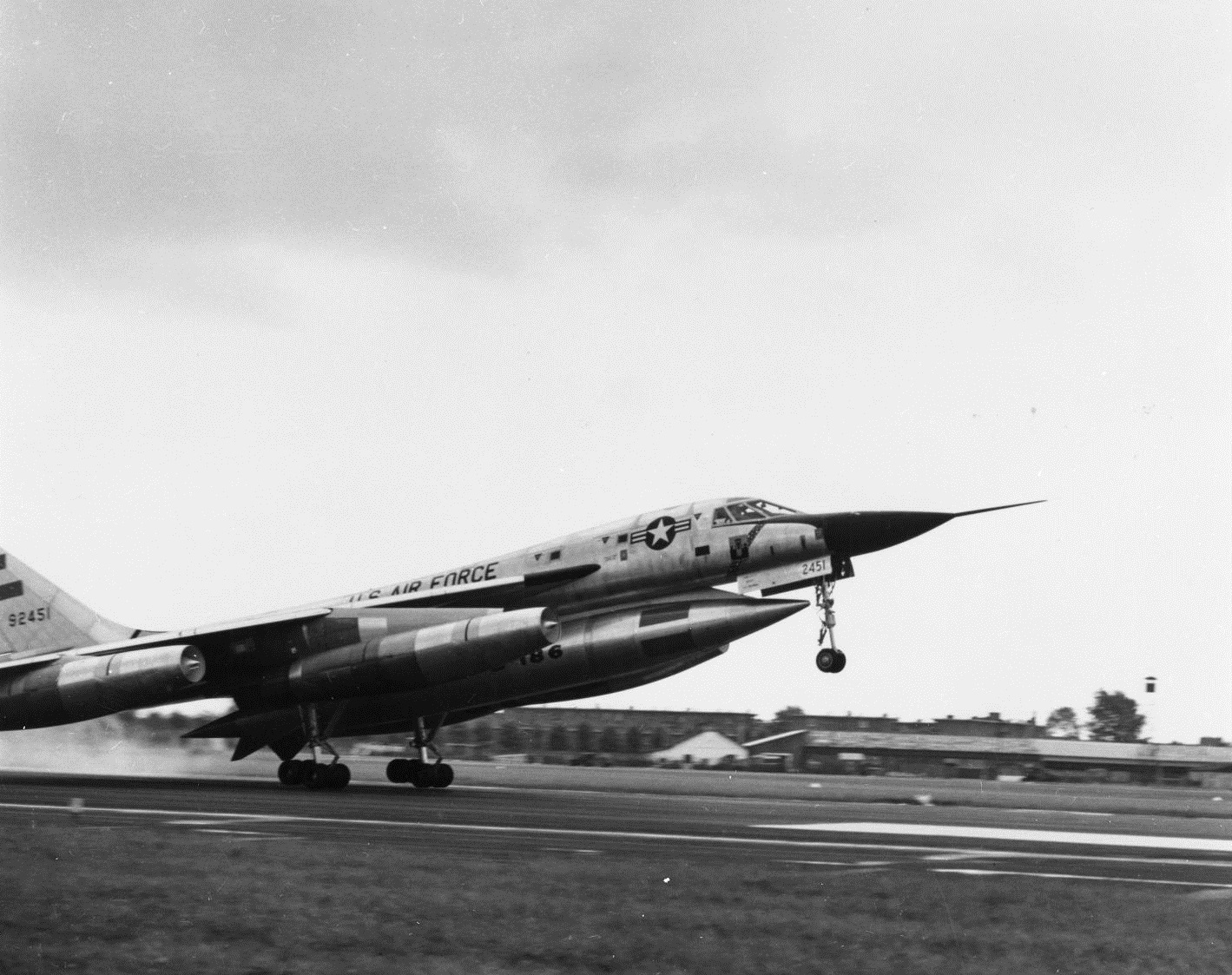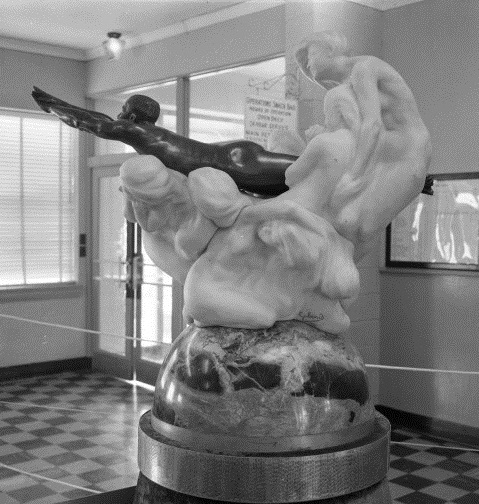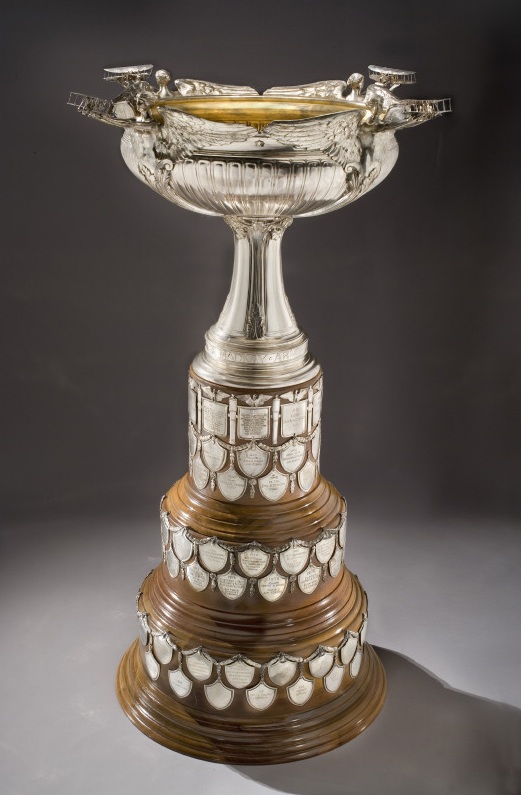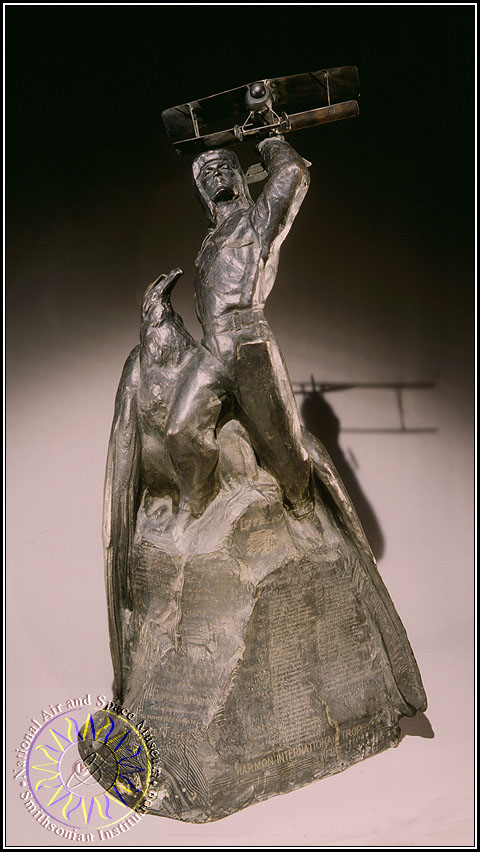 On 3 June 1961, while enroute home, The Firefly crashed only 5 miles from Paris, killing the Blériot Trophy-winning  aircrew, Major Elmer E. Murphy, Major Eugene Moses, and First Lieutenant David F. Dickerson. The B-58 was totally destroyed.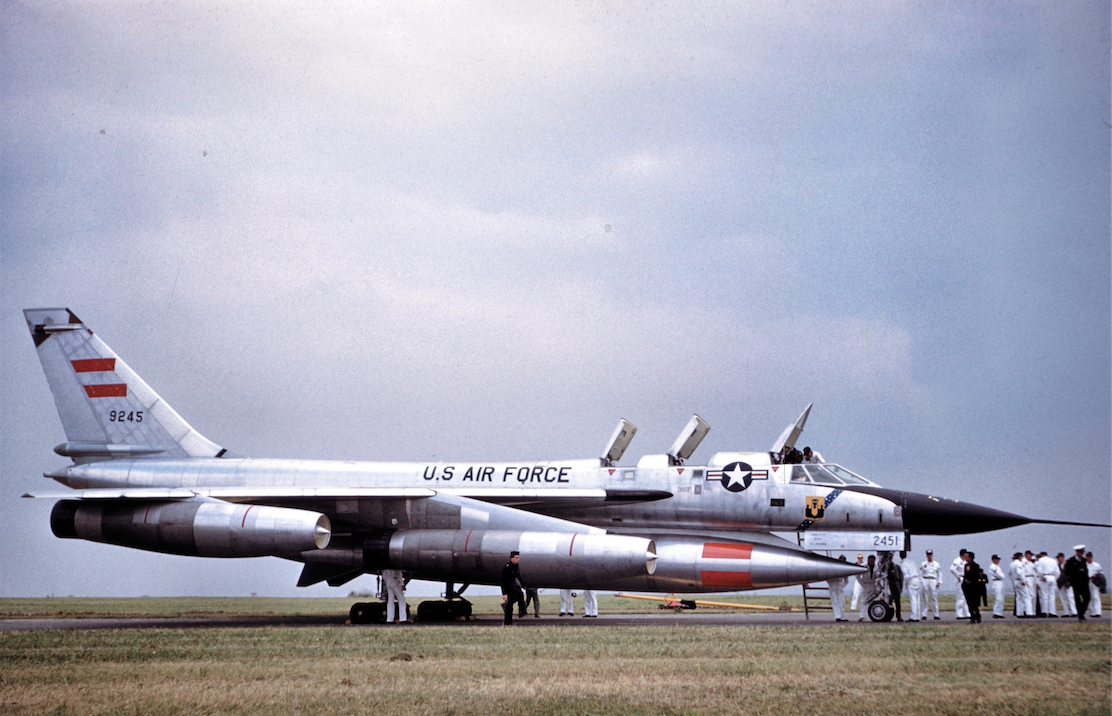 The B-58A Hustler was a high-altitude Mach 2 strategic bomber which served with the United States Air Force from 1960 to 1970. It was crewed by a pilot, navigator/bombardier and a defensive systems operator, each located in individual cockpits. The aircraft had a delta-winged configuration similar to the Convair F-102A Delta Dagger and F-106 Delta Dart supersonic interceptors. The fuselage incorporates the "Area Rule" which resulted in a "wasp waist" or "Coke bottle" shape for a significant reduction in aerodynamic drag. The airplane's only control surfaces are two "elevons" and a rudder. There are no flaps.
The "Hustler" was 96.8 feet (29.5 meters) long, with a wing span of 56.8 feet (17.3 meters) and an overall height of 31.4 feet (9.6 meters). The wings' leading edges were swept back at a 60° angle. The wings had a 3°0′ angle of incidence, 2°14′ dihedral, and a total area of 1,542.5 square feet (143.3 square meters).
The B-58A had an empty weight of 51,061 pounds (23,161 kilograms). Its Maximum Takeoff Weight (MTOW) was 90,000 pounds (40,823 kilograms), but once airborne, it could take on additional fuel from a tanker, raising the bomber's maximum weight to 125,147 pounds (56,766 kilograms).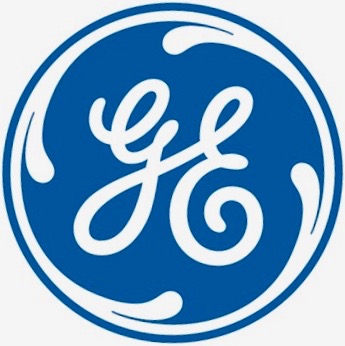 The B-58A was powered by four General Electric J79-GE-5 afterburning turbojet engines, suspended under the wings from pylons. These were single-shaft axial-flow engines with a 17-stage compressor and 3-stage turbine. The J79-GE-5 had a continuous power rating of 9,700 pounds of thrust (43.15 kilonewtons), Military Power, 10,000 pounds of thrust (44.49 kilonewtons), and Maximum Power, 15,600 pounds (69.39 kilonewtons) with afterburner. (All ratings at 7,460 r.p.m.) The engine was 16 feet, 10.2 inches (5.131 meters) long and 3 feet, 2.0 inches (0.889 meters) in diameter. It weighed 3,570 pounds (1,619 kilograms).
The bomber had a cruise speed of 626 miles per hour (1,007 kilometers per hour) from 30,000 to 50,000 feet (9,144–15,240 meters), and a maximum speed of 1,319 miles per hour (2,124 kilometers per hour) at 56,100 feet (17,099 meters). The B-58's service ceiling was 67,200 feet (20,483 meters).
Jet fuel (JP-4) was carried in three tanks inside the airplane's fuselage, and two tanks in a streamlined drop tank. The total capacity of the five tanks was 15,369 gallons (58,178 liters). Its combat radius was 2,589 miles (4,167 kilometers) and the maximum ferry range was 6,483 miles (10,434 kilometers).
The B-58 weapons load was a combination of W-39, B43 or B61 nuclear bombs. The W-39 was carried in the centerline pod. (A two-component mission pod was also available.) The W-39 was the same warhead used on the PGM-11 Redstone intermediate range ballistic missile and the SM-62 Snark intercontinental cruise missile. It was a two-stage radiation-implosion thermonuclear warhead with an explosive yield of 3.8 megatons. The warhead weighed 6,230 pounds (2,826 kilograms). The B-43 and B-61 bombs were carried on four hardpoints under the fuselage.
There was a defensive General Electric M61 Vulcan 20 mm rotary cannon mounted in the bomber's tail, with a maximum 1,040 rounds of ammunition. The gun was remotely-controlled by the Defensive Systems Officer.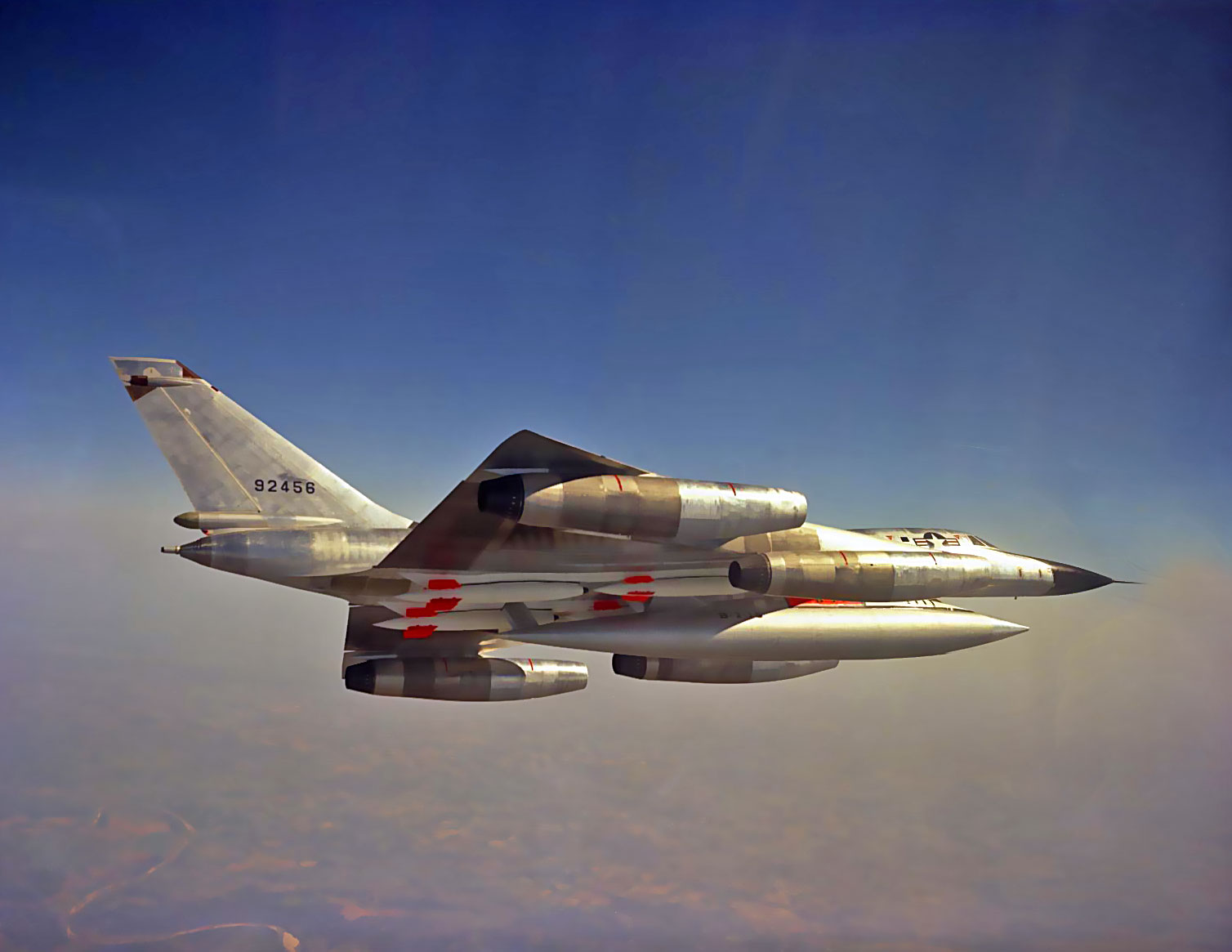 The Convair Division of General Dynamics built 116 B-58s at Forth Worth, Texas. The first XB-58 flew on 11 November 1956. Production aircraft entered service with the Strategic Air Command in 1960 and were retired in 1970. Only eight aircraft remain in existence.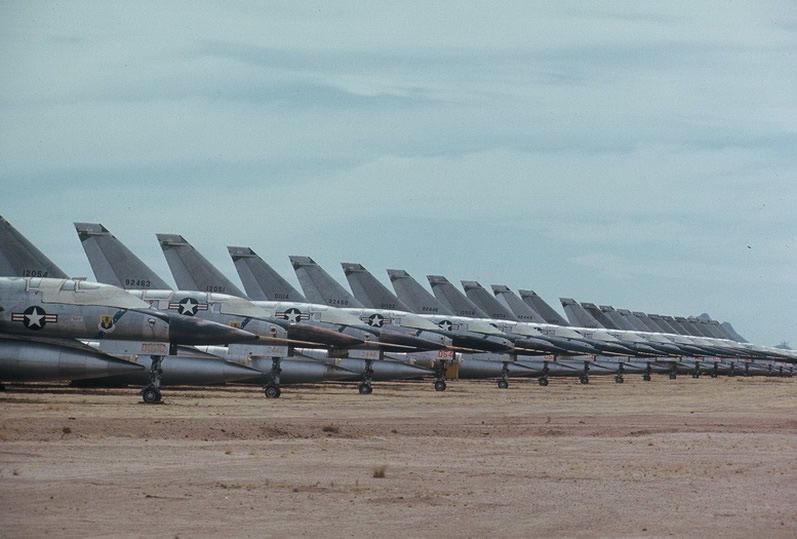 ¹ FAI Record File Number 4855
© 2018, Bryan R. Swopes