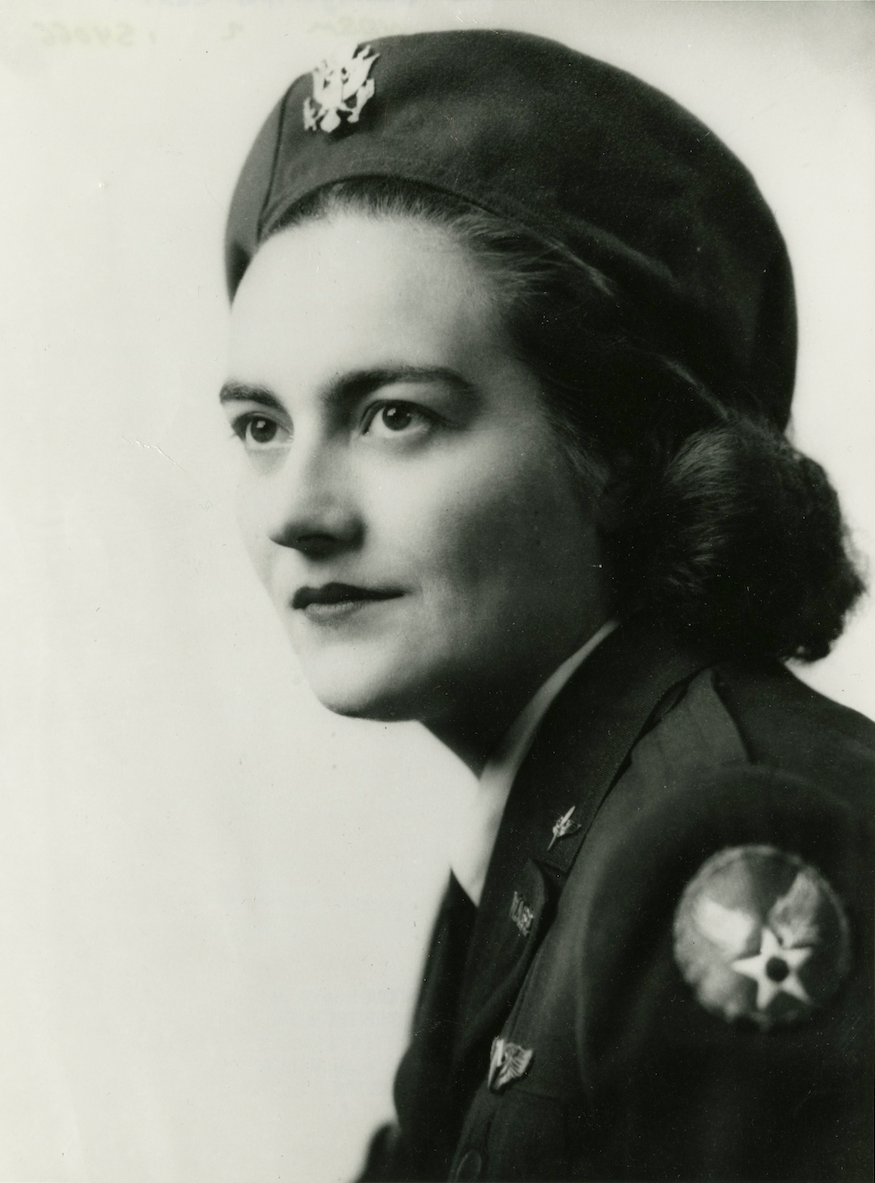 14 October 1944: Ann Gilpin Baumgartner, a member of the Women Airforce Service Pilots (WASPs) assigned as Assistant Operations Officer of the Fighter Section, Flight Test Division, at Wright Field, Dayton, Ohio, made an evaluation flight of the Bell YP-59A Airacomet, becoming the first woman to fly a turbojet-propelled airplane.
The Airacomet was designed and built by the Bell Aircraft Corporation as an interceptor, powered by two turbojet engines. There were three XP-59A prototypes. The first one flew at Muroc Army Airfield on 1 October 1942. The Army Air Corps had ordered thirteen YP-59A service test aircraft. The first of these flew in August 1943 at Muroc.
The Bell YP-59A was conventional single place airplane with retractable tricycle landing gear. It was primarily of metal construction, though the control surfaces were fabric-covered. Its dimensions differed slightly from the XP-59A, having shorter wings with squared of tips, and a shorter, squared, vertical fin. There were various other minor changes, but the exact specifications of the YP-59As are uncertain.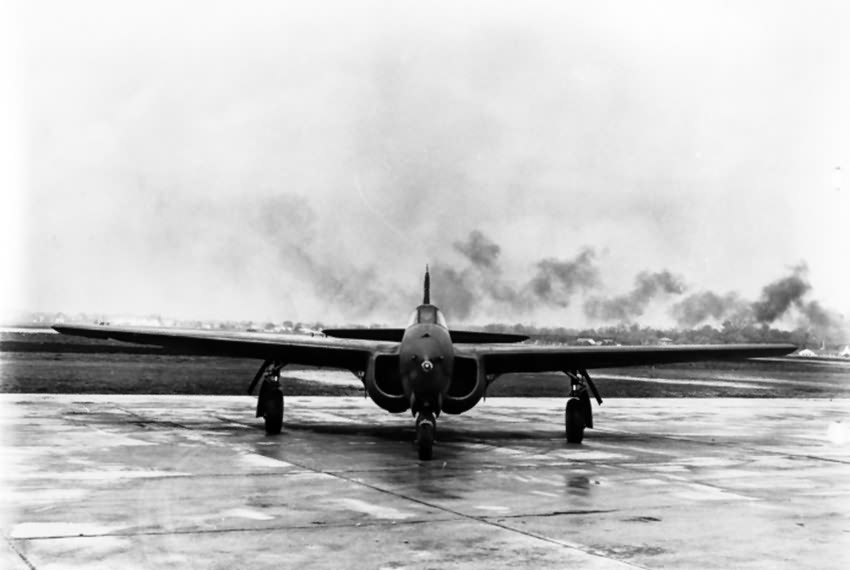 The primary difference, though, was the change from the General Electric I-A turbojet to the I-16 (later designated J31-GE-1). Both were reverse-flown engines using a single-stage centrifugal compressor and a single-stage turbine. The I-16 produced 1,610 pounds of thrust (7.16 kilonewtons). They were 6 feet, 0 inches long, 3 feet, 5.5 inches in diameter and weigh 865 pounds (392 kilograms),
Even with the two I-16s producing 720 pounds of thrust (3.20 kilonewtons) more than the the XP-59A's I-A engines, the YP-59A's performance did not improve. Engineers had a lot to learn about turbojeft engine inlet design.
The YP-59A had a maximum speed of 409 miles per hour (658 kilometers per hour) at 35,000 feet (10,668 meters), and its service ceiling was 43,200 feet (13,167 meters).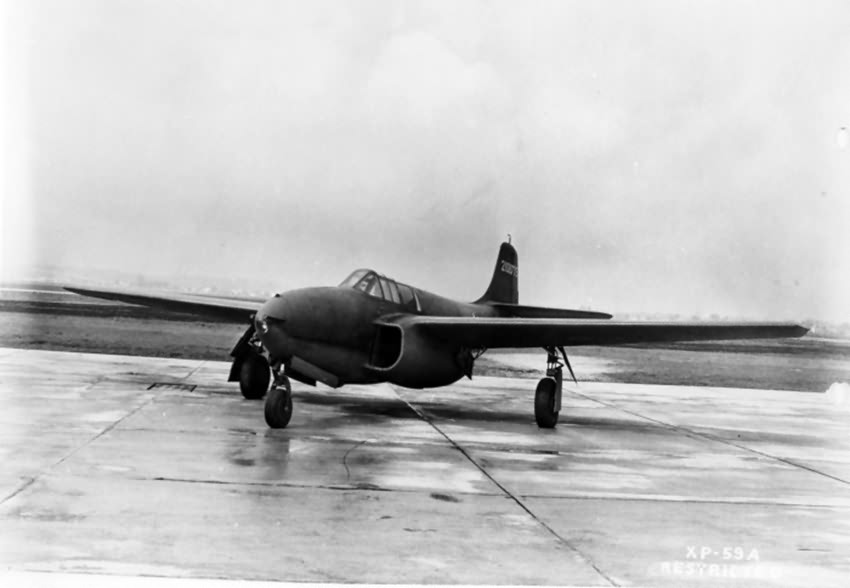 The P-59 was ordered into production and Bell Aircraft Corporation built thirty P-59A and twenty P-59B fighters. These were armed with one M4 37mm autocannon with 44 rounds of ammunition and three Browning AN-M2 .50-caliber machine guns with 200 rounds per gun.
Although a YP-59A had set an unofficial altitude record of 47,600 feet (14,508 meters), the Airacomet was so outclassed by standard production fighters that no more were ordered.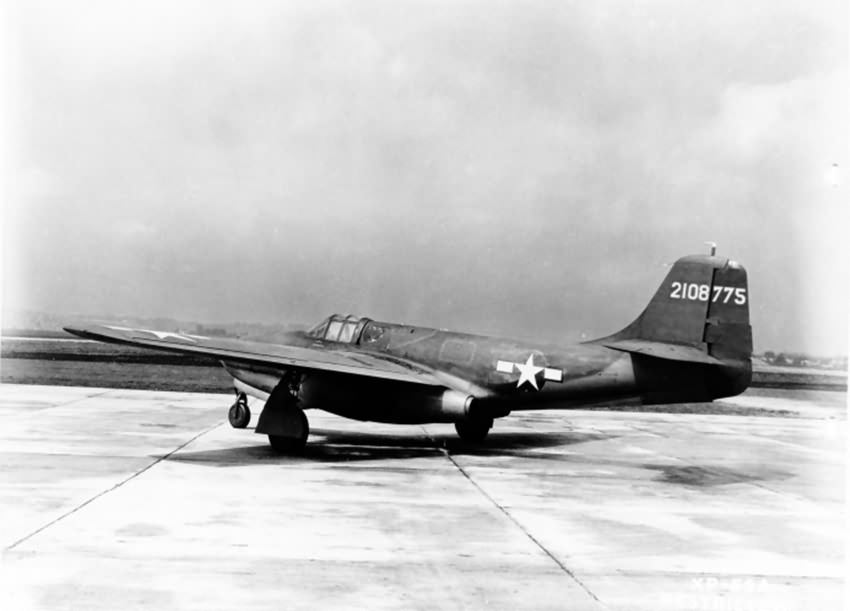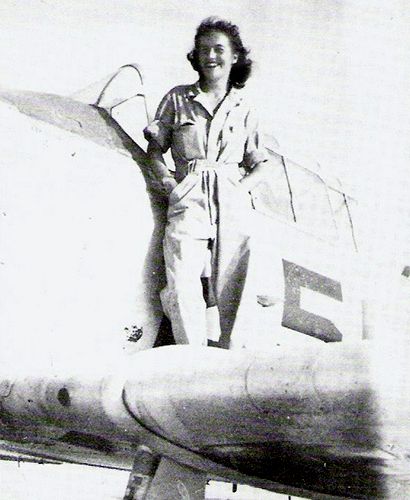 Ann Gilpin Baumgartner was born 27 Aug 1918, at the U.S. Army Hospital, Fort Gordon, Augusta, Georgia. She was the daughter of Edgar F. Baumgartner, engineer and patent attorney, and Margaret L. Gilpin-Brown Baumgartner. After graduating from Walnut Hill High School, Natick, Massachussetts, she studied pre-med at Smith College, Northampton, Massachussetts. She played soccer and was on the swimming team. She graduated in 1939.
Miss Baumgartner worked as a reporter for The New York Times. She took flying lessons at Somerset Hills Airport, Basking Ridge, New Jersey, and soloed after only eight hours. She then bought  Piper Cub to gain flight experience.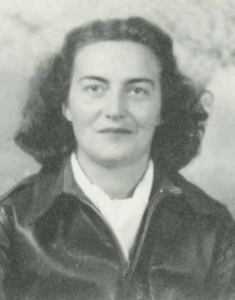 After being interviewed by Jackie Cochran, Baumgartner joined the Women Airforce Service Pilots (WASPs) 23 March 1943, a member of Class 43-W-3, graduating 11 September 1943 with Class 43-W-5. She was then assigned to Camp Davis Army Airfield, Holly Ridge, North Carolina, where she towed targets for anti-aircraft artillery training.
Miss Baumgartner  was transferred to Wright Field, Dayton, Ohio (now, Wright-Patterson Air Force Base), where she flew the B-24 Liberator and B-29 Superfortress heavy bombers, P-38 Lightning, P-47 Thunderbolt, YP-59A Airacomet, P-82 Twin Mustang fighters, and the Luftwaffe Junkers Ju 88 medium bomber.
While at Wright Field, Miss Baumgartner met Major William Price Carl, who was an engineer associated with the P-82. They were married 2 May 1945, and would have two children.
Miss Baumgartner was released from service 20 December 1944, when the WASPs were disbanded. Following World War II, she was employed as an instrument flight instructor for United Air Lines.
After they retired, Mr. and Mrs. Carl sailed the Atlantic Ocean aboard their sailboat, Audacious.
Mrs. Carl was the author of A WASP Among Eagles and The Small World of Long-Distance Sailors.
Ann Gilpin Baumgartner Carl died at Kilmarnock, Virginia, 20 March 2008, at the age of 89 years. She and her husband, who had died one month earlier, were buried at sea.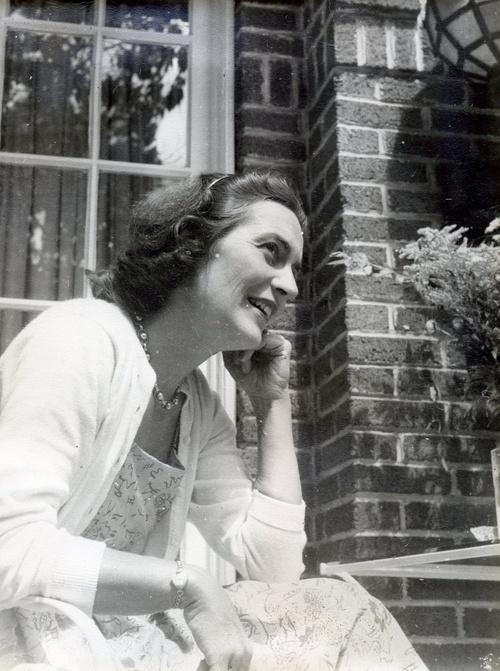 © 2017 Bryan R. Swopes