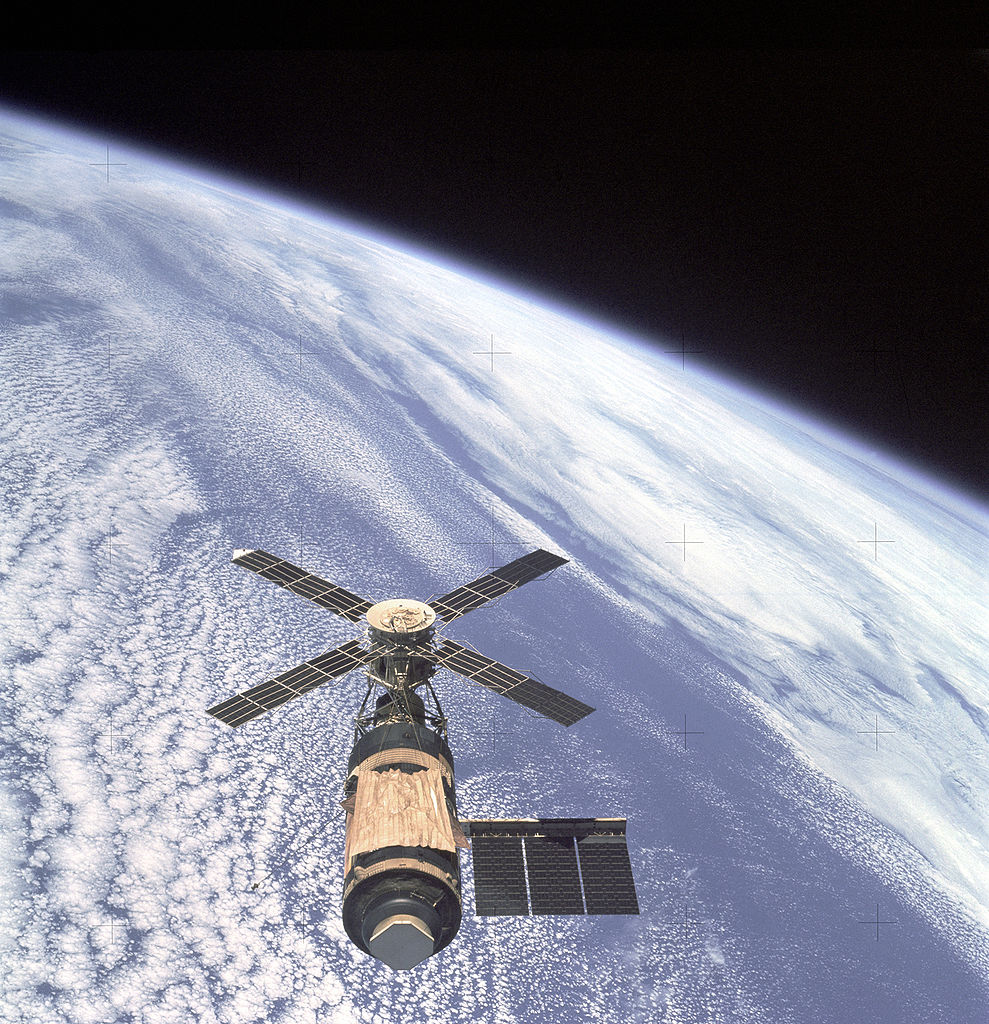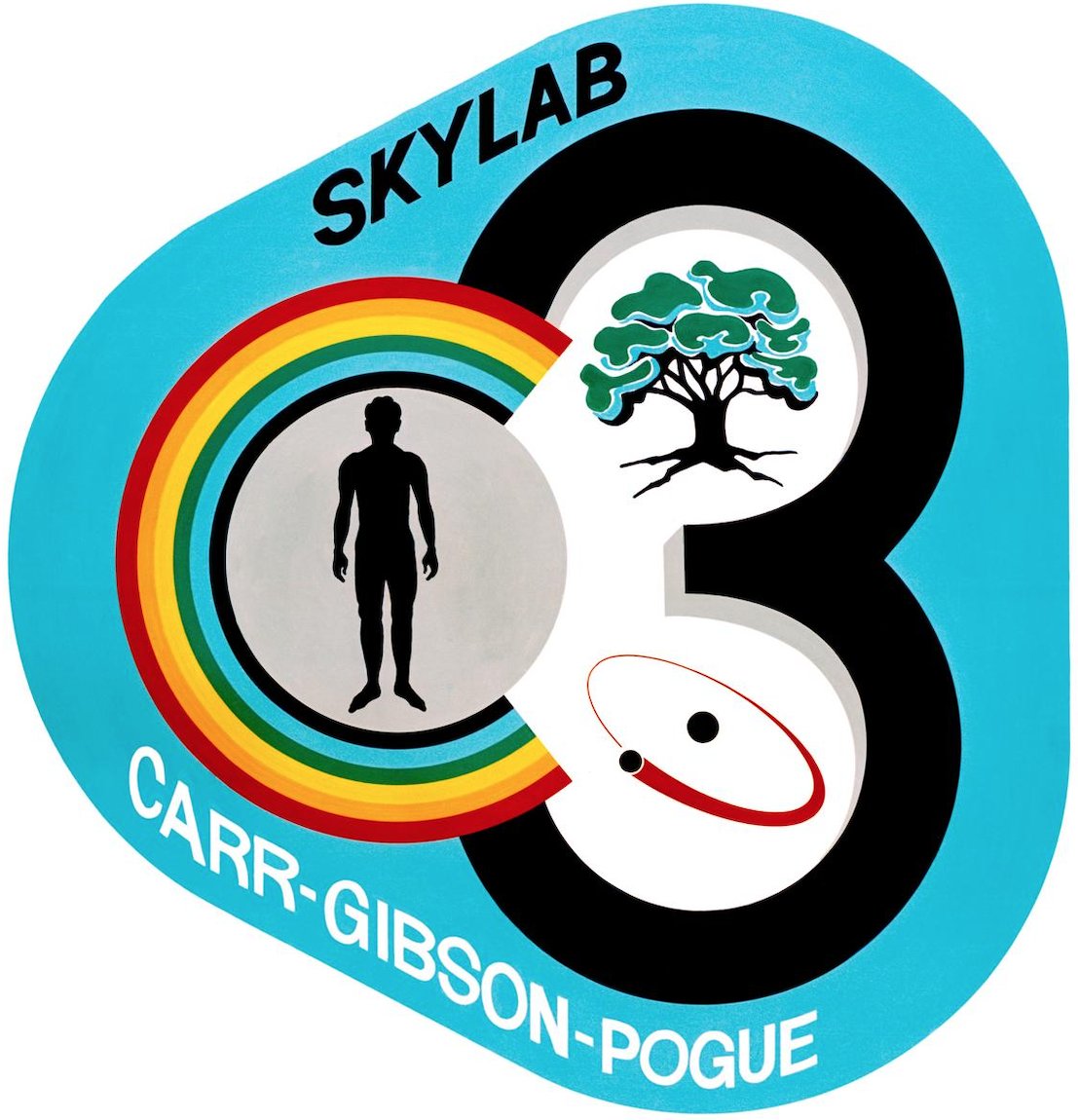 8 February 1974: At 02:33:12 UTC, the Skylab 4/Apollo command module undocked from the Skylab space station in Earth orbit, after 83 days, 4 hours, 38 minutes, 12 seconds. After several orbits, the Apollo capsule reentered the atmosphere and landed in the Pacific Ocean southwest of San Diego California, at 15:16:53 UTC. The crew was recovered by USS New Orleans (LPH-11), a helicopter carrier. Today, the Apollo capsule is displayed at the Smithsonian Institution National Air and Space Museum.
Skylab was an orbital laboratory built from a Saturn S-IVB third stage. It was launched from Cape Canaveral 14 May 1973 as part of a modified Saturn V rocket. The Skylab 4 crew was the third and final group of astronauts to live and the space station. (The mission insignia incorporates the numeral 3.)
Skylab's orbit gradually decayed and it re-entered the atmosphere near Perth, Australia, 11 July 1979.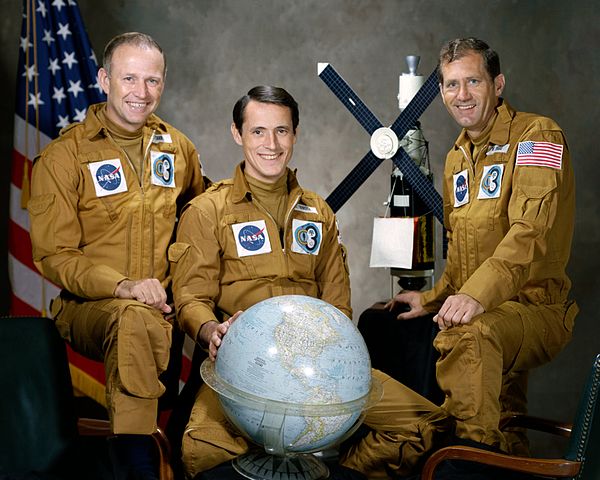 © 2019, Bryan R. Swopes