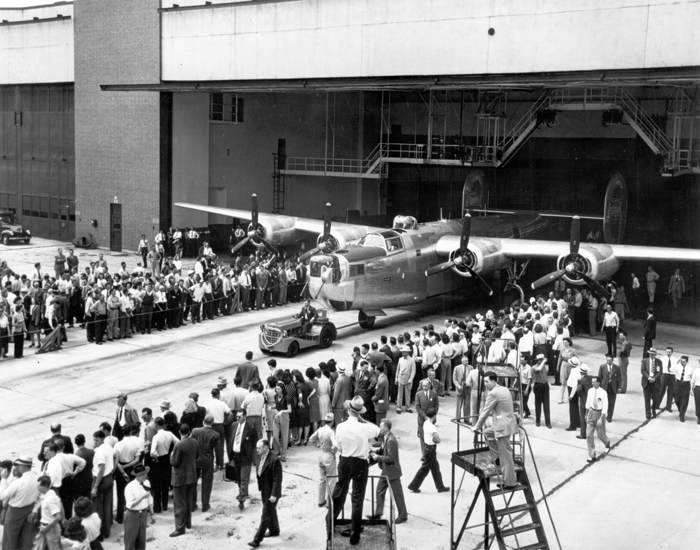 28 June 1945: The very last of 18,482 B-24 Liberator very long range heavy bombers rolled off the assembly line at Ford's Willow Run Aircraft Plant, located between Belleville and Ypsilanti, Michigan.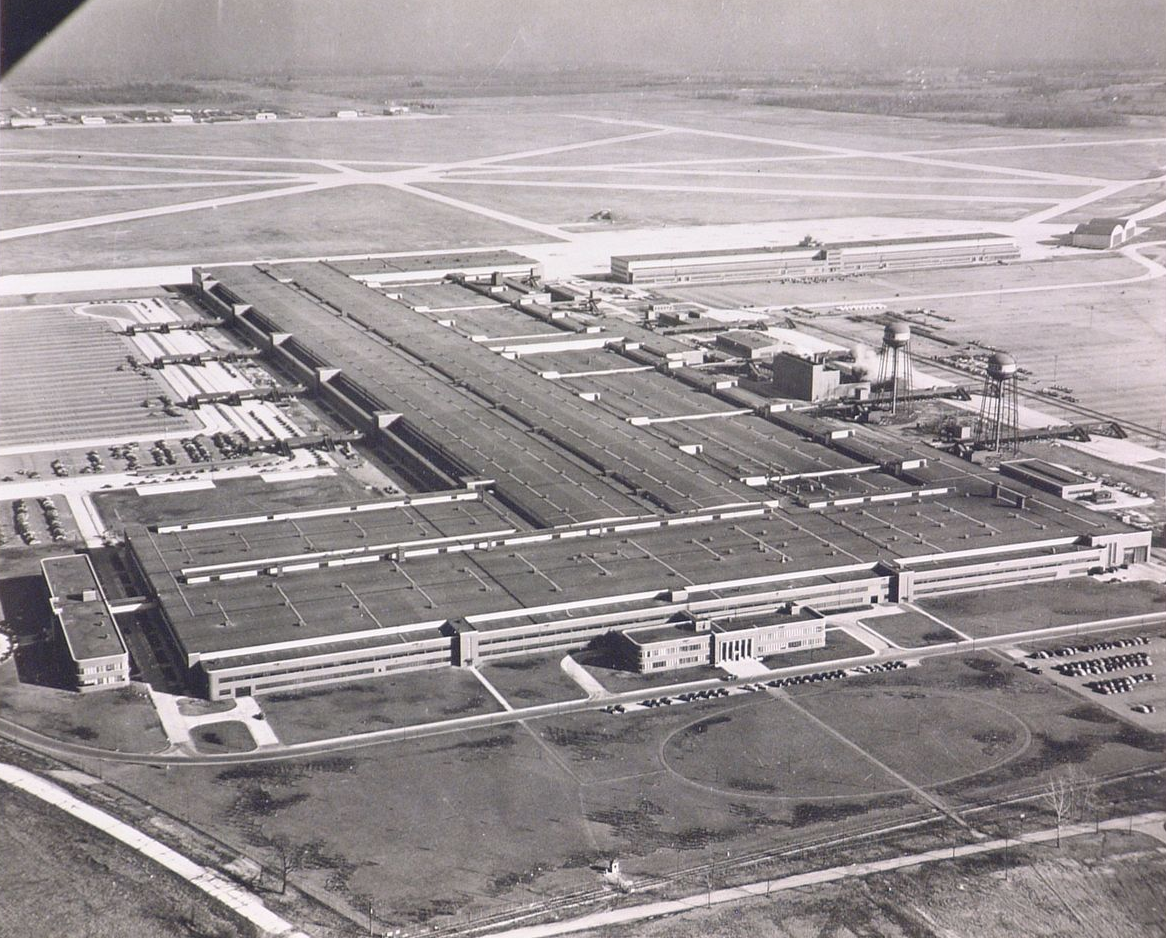 More B-24s were built than any other American aircraft type. They were produced by the designer, Consolidated Aircraft, at its San Diego, California and Fort Worth, Texas plants; by Douglas Aircraft at Tulsa, Oklahoma; North American Aviation at Dallas, Texas; and by Ford Willow Run.
Ford built 6,972 B-24s in 776 days and produced kits for 1,893 more to be assembled by the other manufacturers. The Willow Run plant completed a B-24 every 63 minutes.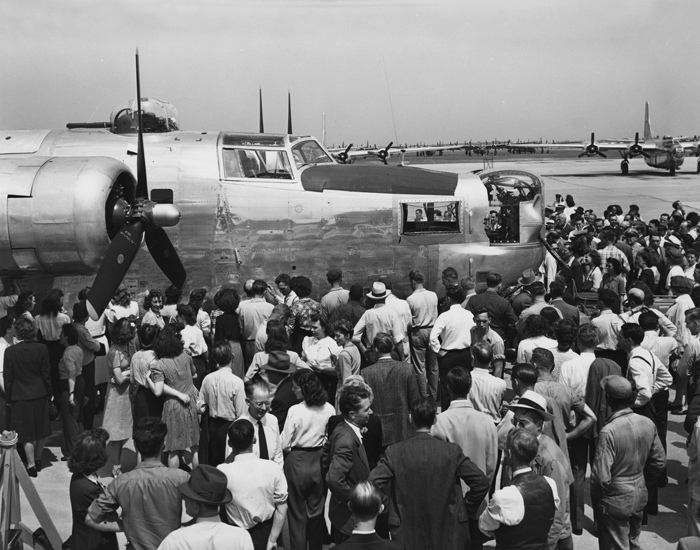 44-51928 was flown directly to a storage facility, then later, to the Reconstruction Finance Corporation site at Kingman, Arizona, where it was scrapped.
© 2022, Bryan R. Swopes