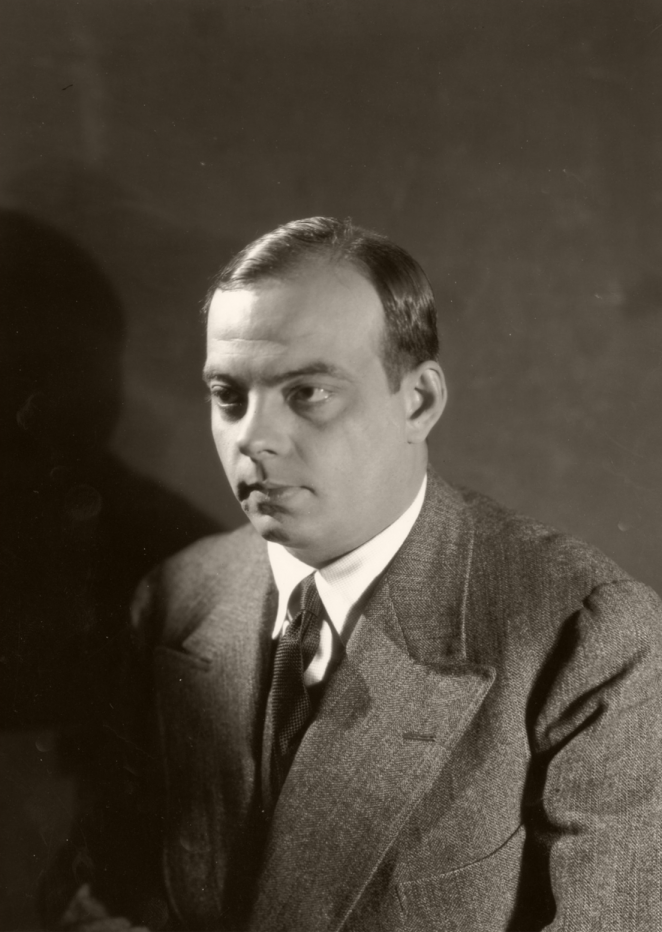 29 June 1900: Famed French aviator, poet and author, Antoine Marie Jean-Baptiste Roger, comte de Saint Exupéry, was born at No. 8 rue Payrat,¹ Lyon, Departement du Rhône, Rhône-Alpes, France. He was the third of five children of Jean Marc Martin comte de Saint-Exupéry and Andrée Louise Marie de Boyer de Fonscolombe de la Mole, comtesse de Saint-Exupéry. As the oldest son, Antoine inherited his father's title of nobility.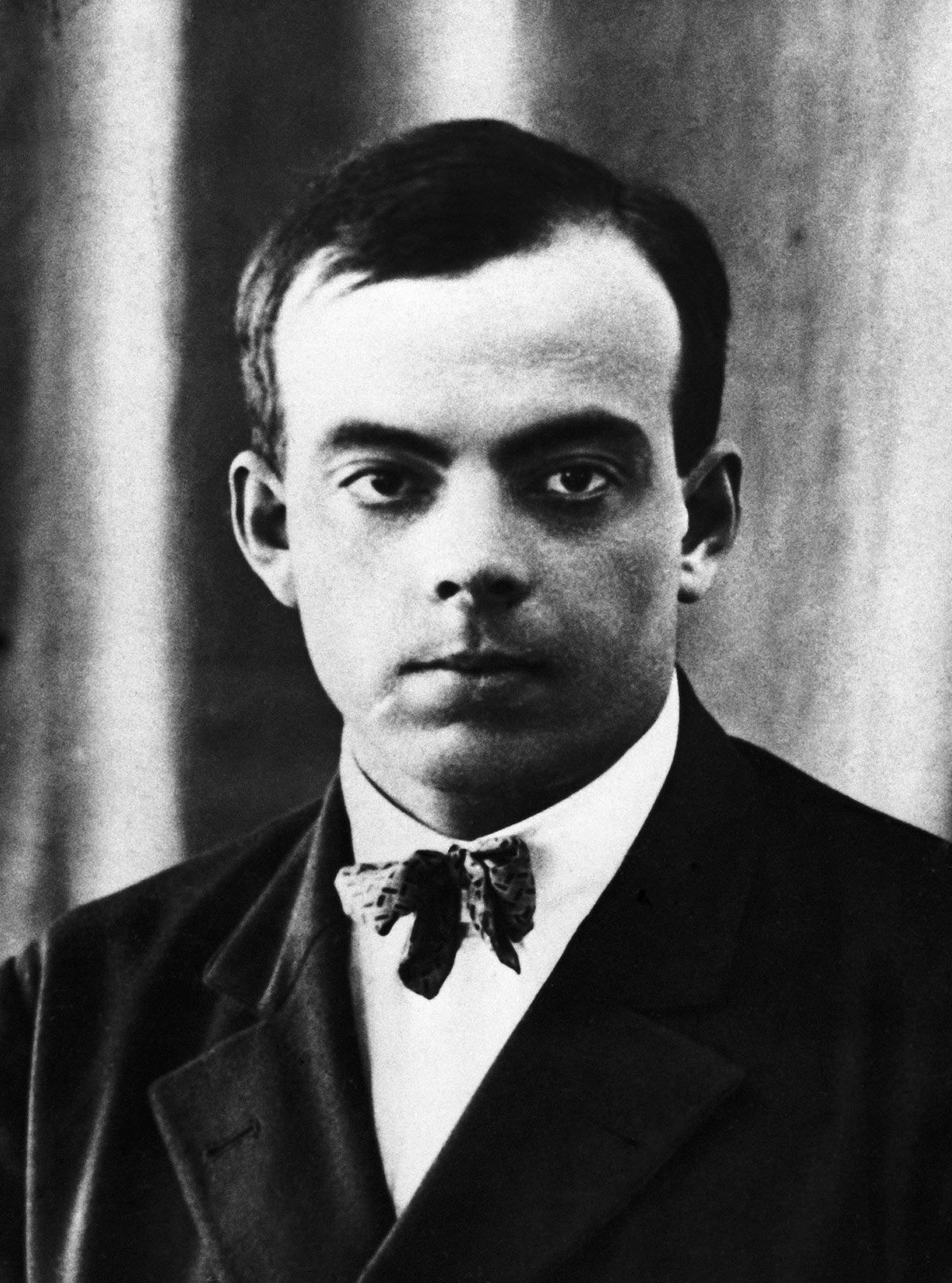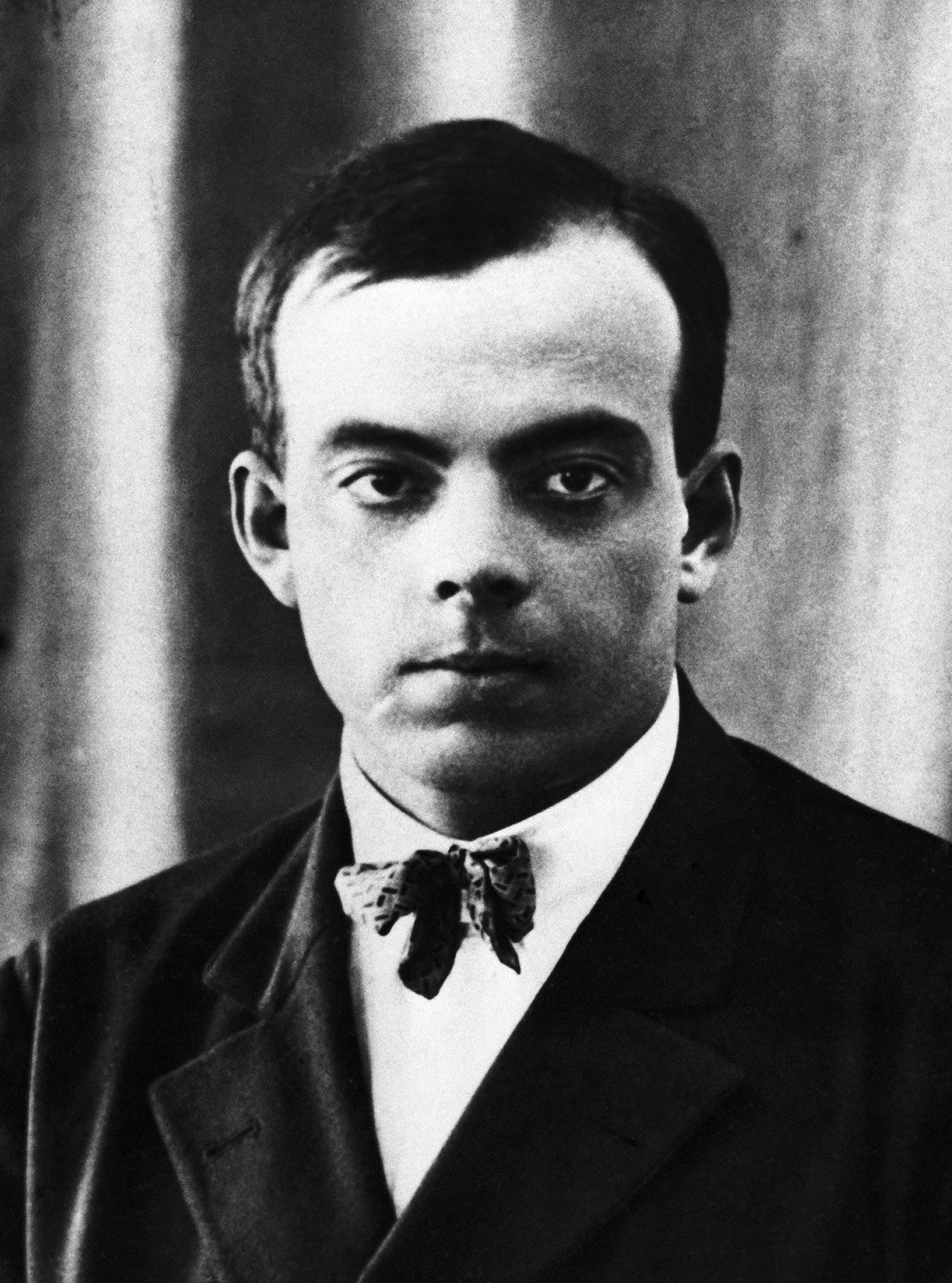 While serving in the French cavalry, Saint-Exupéry took private flying lessons. He made his first solo flight 9 July 1921, and soon earned a civil pilot's certificate. Now eligible for military flight training, he was transferred to the Aéronautique Militaire in Morocco, where he was awarded his military aviator's certificate, No. 19398, 23 December 1921.
Saint-Exupéry was promoted to caporal 5 February 1922. He underwent further training as an officer cadet and received a commission as a sous-lieutenant 10 October 1922.
On 1 May 1923, Sous-lieutenant Saint-Exupéry crashed a Hanriot HD-14 trainer on takeoff. A passenger was severely injured. Saint-Exupery was grounded. The accident was caused by pilot error, and he released from military service, 5 June 1923.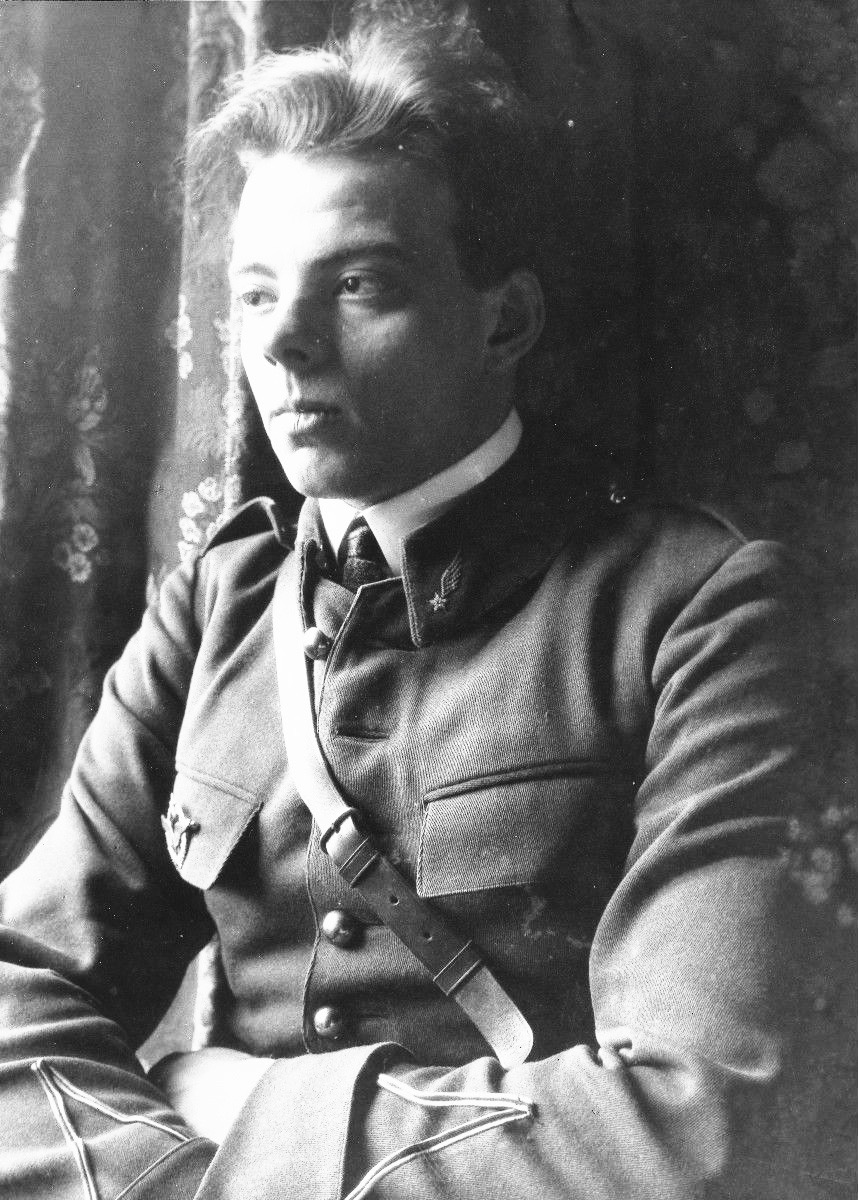 Saint-Exupéry was engaged to marry Mlle. Louise de Vilmorin. Because of the crash, he promised that he would give up aviation and found employment as an office worker. The engagement ended and he went back to flying.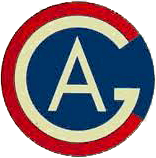 In 1926, he joined la Compagnie Générale d'Entreprise Aéronautique (C.G.E.A.), which in 1927 would become Compagnie générale aéropostale, (C.G.A.)— Aéropostale,—the predecessor of Air France, in North Africa and South America.
"Transport of the mails, transport of the human voice, transport of the flickering pictures—in this century as in others our highest accomplishments still have the single aim of bring men together." —Antoine de Saint-Exupéry, 1939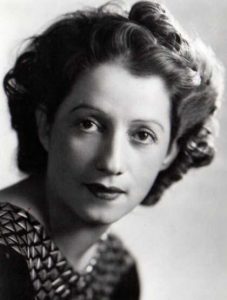 Comte de Saint-Exupéry married Sra. Consuelo Suncin-Sandoval Zeceña, 22 April 1932, at Nice, Alpes-Maritimes, Provence-Alpes-Côte d'Azur, France.
During this time, Saint-Exupéry also began his career as an author. His first book, Courrier Sud, was published in 1929. Vol de Nuit (English edition: Night Flight), was published in 1931. His autobiographical Wind, Sand and Stars, published in 1939, is very highly recommended.
When his friend, Henri Guillaumet, went down in the Cordillera de los Andes, about 123 miles (198 kilometers) west of Mendoza, Argentina, and then walked out over the next five days, Saint-Exupéry wrote:
"What saves a man is to take a step. Then another step. It is always the same step, but you have to take it."
— Antoine de Saint-Exupéry, Terre des hommes (English edition: Wind, Sand and Stars), translated from the French by Lewis Galantière, Harcourt Brace & Company, New York, Chapter II at Page 37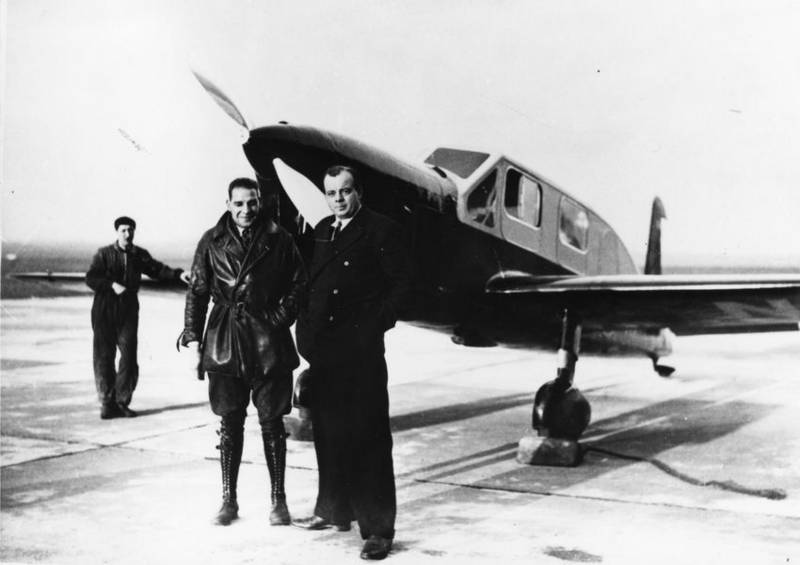 On 7 April 1930, Saint-Exupéry was appointed Chevalier de la Légion d'honneur.
On 29 December 1935, while flying his red and white Caudron C.630 Simoun, F-ANRY, in a race from Paris, France, to Sài Gòn, French Indo-China, Saint-Exupéry crashed in the Sahara desert. He and his mechanic, André Prévost, were marooned without food or water. They wandered aimlessly for four days and were near death when they were rescued by a Bedouin tribesman. Saint-Exupéry wrote about the experience in Wind, Sand and Stars, and it was the inspiration for his classic novel, The Little Prince.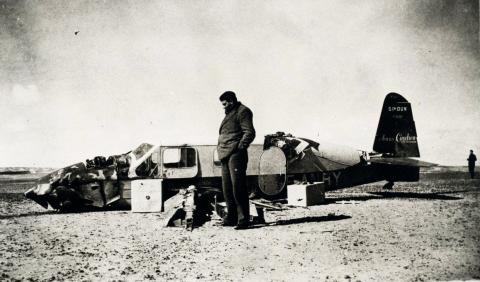 Saint-Exupéry traveled to Spain in 1937 to observe the Spanish Revolution. He was horrified by what he experienced. "War is not an adventure," he wrote. "It is a disease."
Antoine de Saint-Exupéry was promoted to Officier de la Légion d'honneur in 1939.
Following the outbreak of World War II, Saint-Exupéry returned to service with the Armée del'Air, flying in a reconnaissance squadron. With the surrender of France to the German invaders, he fled to Portugal. Saint-Exupéry sailed from Lisbon 20 December 1940 aboard S.S. Siboney, arriving at the Port of New York, 31 December.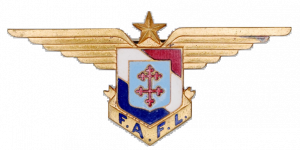 In April 1943, he returned to the war flying with the Free French Air Force, the Forces Aériennes Françaises Libres.
He flew a twin-engine Lockheed F-5B, an unarmed photographic reconnaissance variant of the P-38J Lightning fighter. His squadron, 31e escadre, Groupe 2/33, operated from Borgo, an airfield on the northeast coast of Corsica.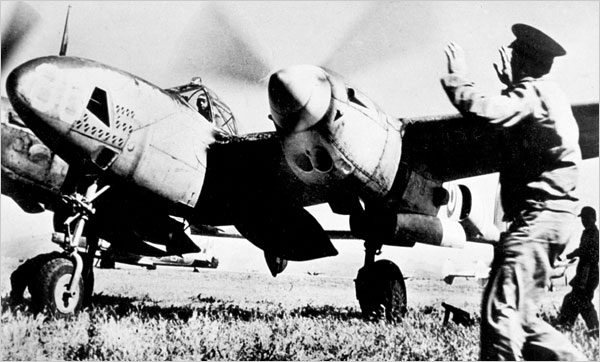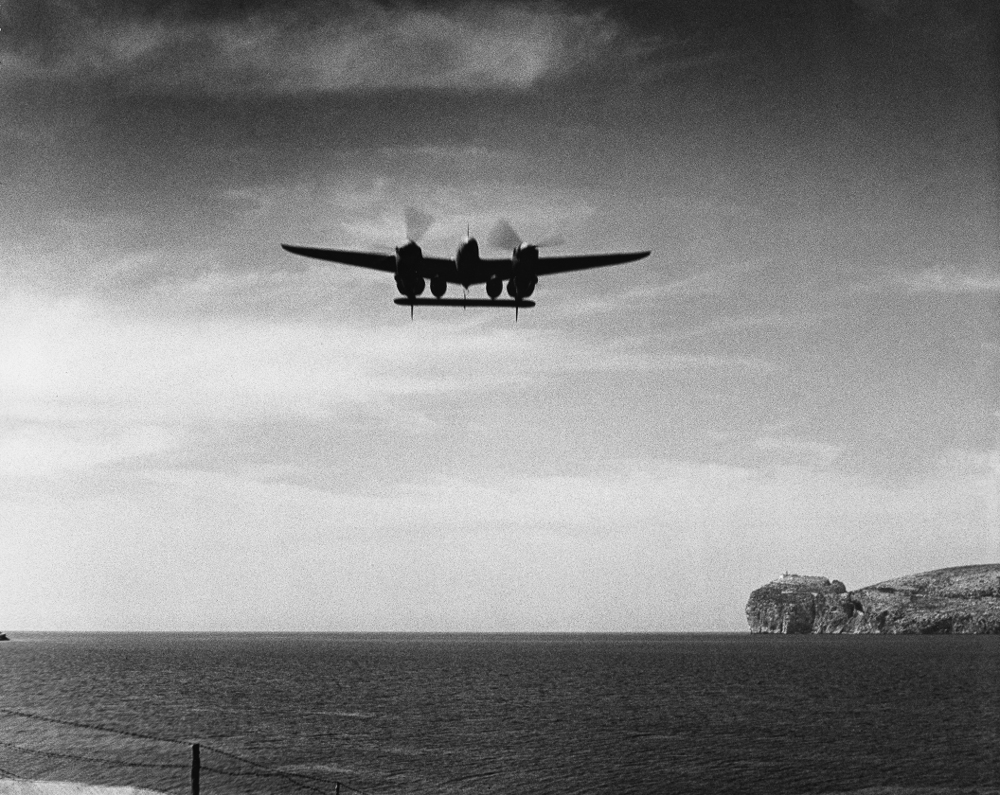 Commandant Saint-Exupéry disappeared with his Lockheed F-5B-1-LO Lightning photo reconnaissance airplane (serial number 42-68223) while on a mission to Grenoble and Annecy, at the base of the French Alps, 31 July 1944.
His identity bracelet was found in 1998 by a fisherman, off the southern coastline of France. Wreckage of the F-5B was located on the sea floor in May 2000.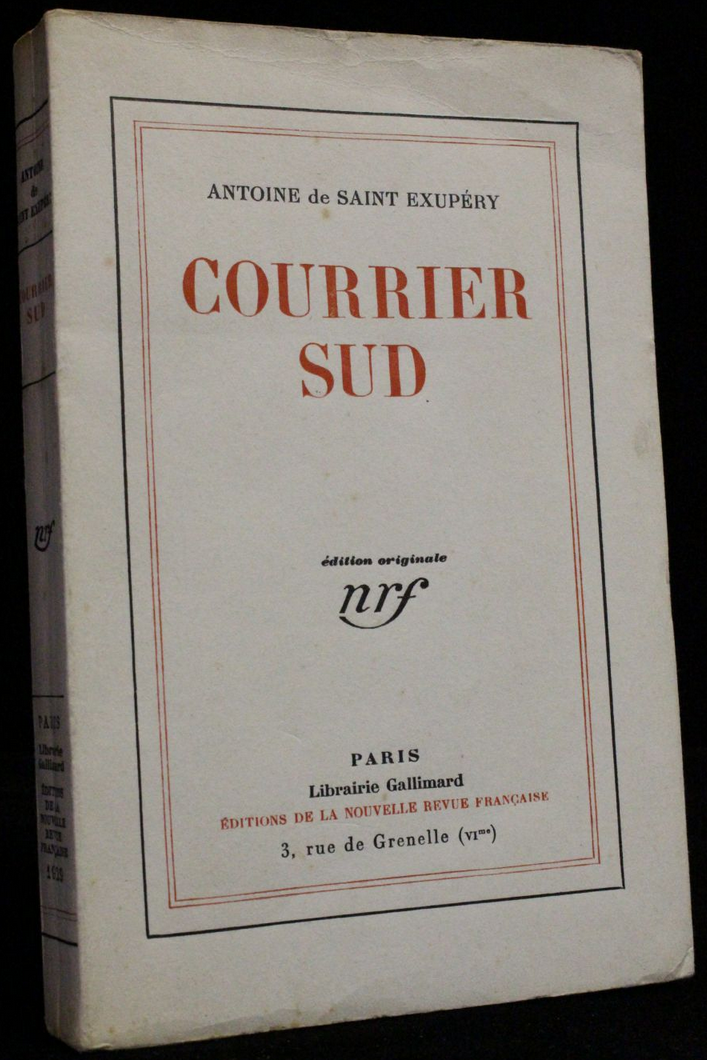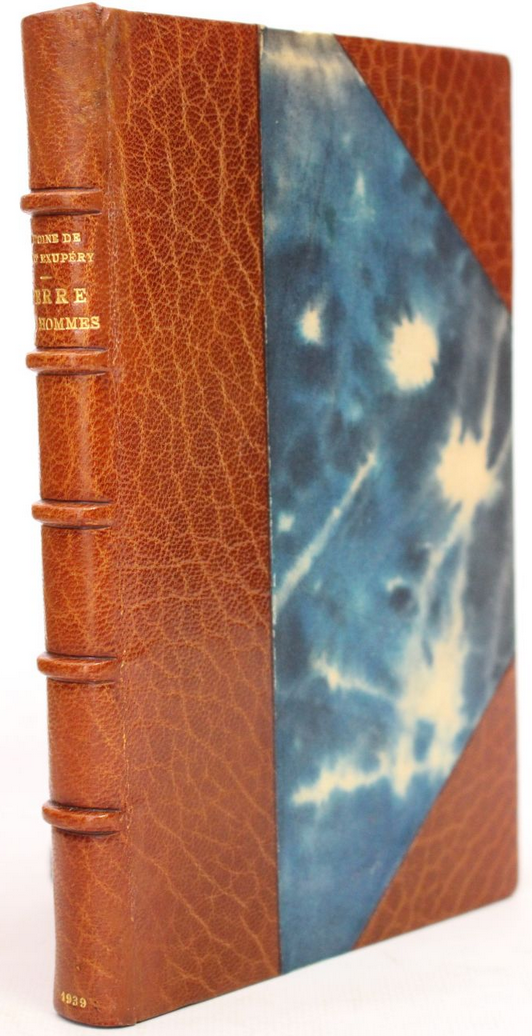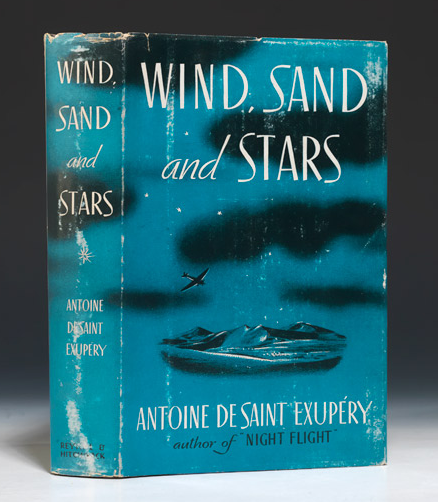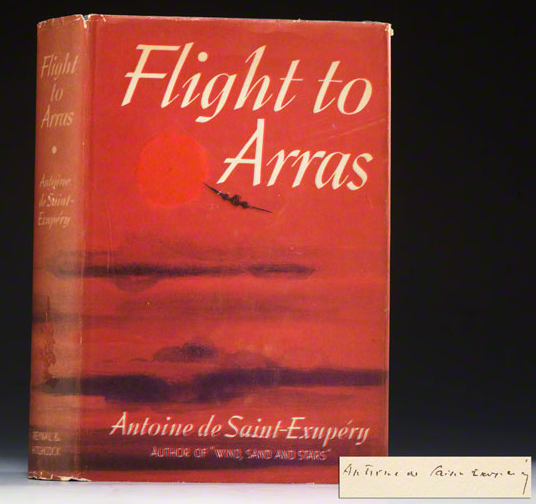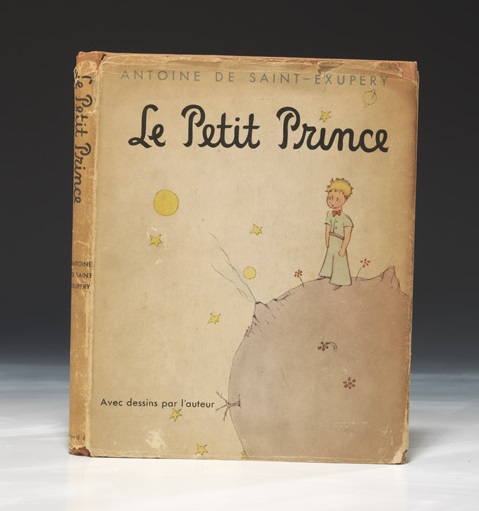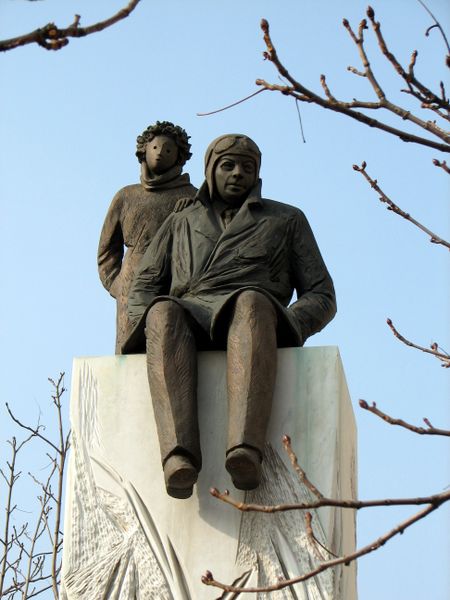 ¹ Later renamed Rue de Saint-Exupéry.
© 2018, Bryan R. Swopes