21 February 1910: Group Captain Sir Douglas R. S. Bader, Royal Air Force, CBE, DSO and Bar, DFC and Bar, FRAeS, DL, legendary fighter pilot of the Royal Air Force in World War II, was born at St. John's Wood, London, England. He joined the Royal Air Force in 1928 as a cadet at the Royal Air Force College Cranwell. He was commissioned as a pilot officer in 1930.
Bader lost both legs in the crash of a Bristol Bulldog fighter while practicing aerobatics 14 December 1931 and was medically retired. In 1939 he fought to not only return to active duty but to flying status as a combat pilot. He returned to flying status in November 1939.
Credited with more than 20 aerial victories while flying Hawker Hurricane and Supermarine Spitfire fighters, Bader was shot down while flying his Supermarine Spitfire Mk Va, serial W3185, marked "D B". His prosthetic legs caught in the cockpit and made it difficult for him to escape, but he finally did parachute to safety. He was captured and held as a prisoner of war. He met and became a life long friend of Adolf Galland, also a legendary fighter pilot—but for the other side! After arrangements were made for replacement legs, Bader escaped. He was recaptured and taken to the notorious Offizierslager IV-C at Colditz Castle where he was held as a Prisoner of War for three years.
He is the subject of Reach For The Sky, a biography by Paul Brickhill, and a movie of the same name, starring Kenneth More.
Sir Douglas was knighted in 1976 for his service to the disabled. He died suddenly of a heart attack 5 September 1982.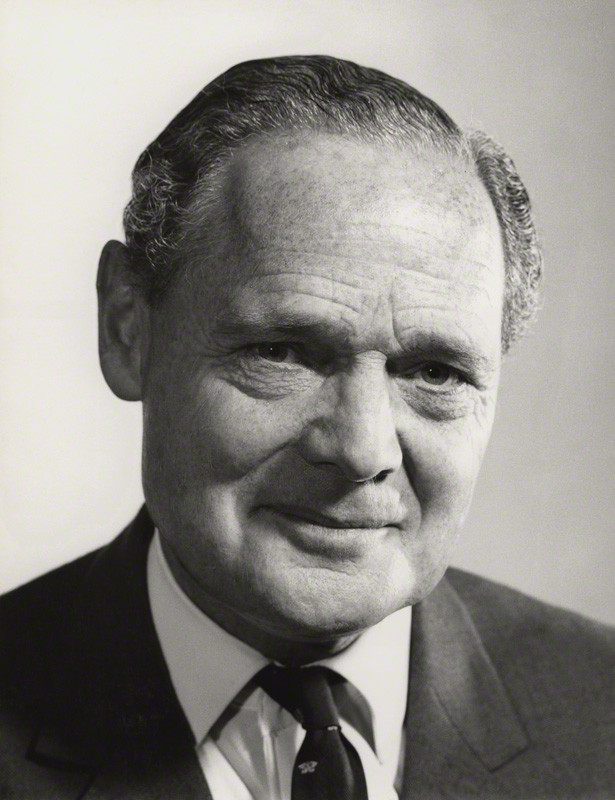 © 2016, Bryan R. Swopes
by