9 May 1926: Lieutenant Commander Richard Evelyn Byrd, Jr., and Chief Aviation Pilot Floyd Bennett, United States Navy, departed Spitzbergen in the Svalbard Archipelago, Norway, on a round-trip flight to the North Pole.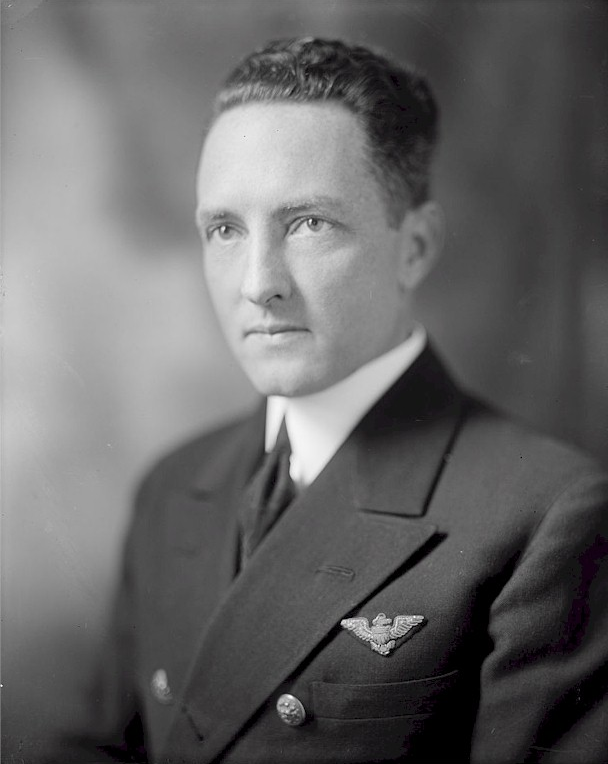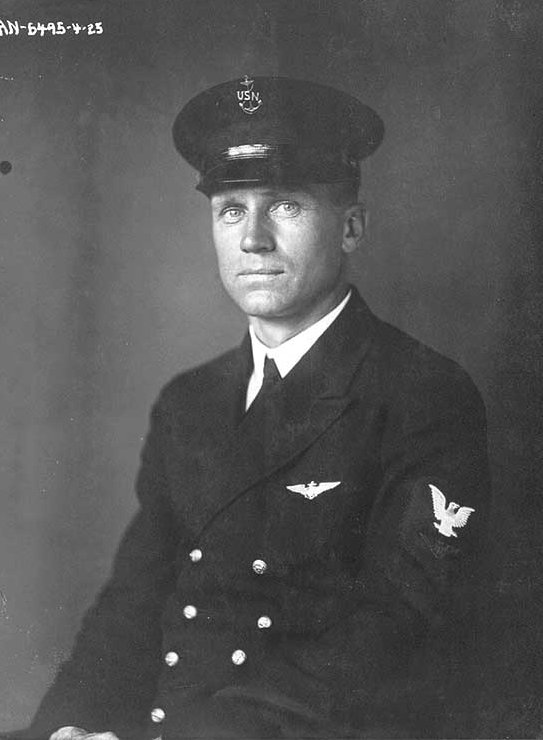 Their aircraft was a Fokker F.VIIa/3m three-engine, high-wing monoplane, construction number 4900. It was purchased for the Byrd Arctic Expedition by Edsel Ford, and named Josephine Ford in honor of his 3-year-old daughter, Josephine Clay Ford.
With Chief Bennett as the expedition's pilot and Lieutenant Commander Byrd navigating, they flew approximately 1,600 miles (2,575 kilometers) to the Pole and returned the same day. The total duration of the flight was 15 hours, 44 minutes.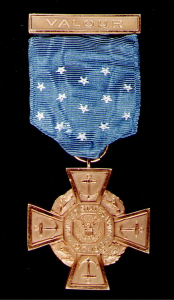 For this accomplishment, Lieutenant Commander Byrd was promoted to Commander, and Chief Bennett to Warrant Officer. Both aviators were awarded the Medal of Honor by President Coolidge.
In the years since this event, there has been speculation that the airplane may not have actually reached the North Pole. Professor Gerald Newsom of Ohio State University, an astronomer who taught celestial navigation, analyzed Byrd's handwritten notes and estimated that because of the inadequacies of the equipment then available to Byrd, Josephine Ford may have flown 21 miles (33.8 kilometers) beyond the North Pole, or fallen 78 miles (125.5 kilometers) short. Professor Newsom pointed out, though, that the fact the Byrd was able to return to Svalbard after nearly 16 hours proves that he knew how to navigate using that equipment under those conditions. (See http://researchnews.osu.edu/archive/byrdnorth.htm for additional information.)
Josephine Ford is the first Fokker F.VIIa/3m monoplane, c/n 4900. It was built by Anton H.G. Fokker's Nederlandse Vliegtuigenfabriek at Veere, Netherlands in 1925, and made its first flight at Schipol, 4 September 1925. The airplane was disassembled and shipped to the United States. 4900 was flown in the First Annual Aerial Reliability Tour, 28 September–3 October 1925, by Egbert P. Lott.
The United States did not register aircraft prior to 1927. However, various sources attribute several different registration marks to Josephine Ford, e.g., NC267, NC297, NX4204. Though its serial number is generally accepted to be 4900, there are some sources that give the c/n as 600.
And again, sources vary as to the actual dimensions of the Fokker F.VIIa/3m. The Henry Ford, the museum which owns the airplane, gives its dimensions as 49.167 feet (14.986 meters) in length, with a wingspan of 63.5 feet (19.355 meters) and height of 12.75 feet (3.886 meters). Another source says that the airplane is 47 feet, 11 inches (14.605 meters) long with a wingspan of 63 feet, 4 inches (19.304 meters) and height of 12 feet, 8 inches (3.861 meters). Its empty weight is variously given as 4,630 pounds, 5,060 pounds or 6,724 pounds and maximum takeoff weight is 7,950 pounds, 8,800 pounds or 11,464 pounds. It has a cruise speed of 81 knots. Or 90. . . .
Josephine Ford was powered by three 787¼-cubic-inch-displacement (12.901 liter) air-cooled Wright Aeronautical Corporation Model J-4 Whirlwind nine-cylinder radial engines, rated at 215 horsepower at 1,800 r.p.m. The J-4 weighed 475 pounds.
Josephine Ford is in the collection of The Henry Ford Museum, Dearborn, Michigan.
© 2017, Bryan R. Swopes
by