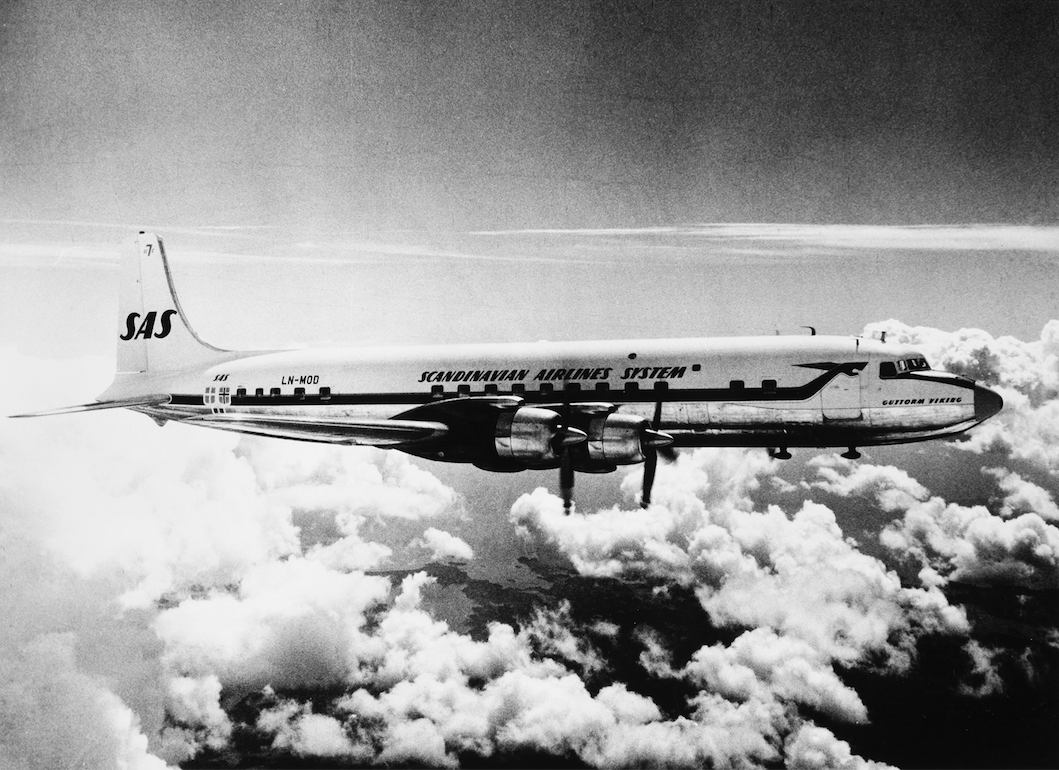 24–25 February 1957: Scandinavian Airlines System began flying regularly scheduled passenger flights from Copenhagen to Tokyo, via the North Pole, with the new Douglas DC-7C Seven Seas airliner, LN-MOD, named Guttorm Viking. The route of flight was Copenhagen, Denmark to Anchorage, Alaska, and onward to Tokyo, Japan. The airliner took of at 11:35 a.m. local time (11:35 UTC). The flight crew included Captain Hedell Hansen and Captain Kare Herfjord.
Simultaneously (8:35 p.m., 24 February), Reidar Viking, LN-MOE, took off from Tokyo, en route Copenhagen. The two airliners rendezvoused over the North Pole at 21:37, 24 February, UTC. ¹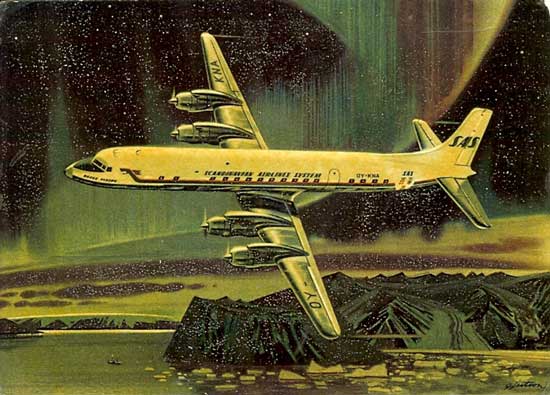 The polar route cut 2,000 miles (3,219 kilometers) and took a total of 32 hours, rather than the previous 50 hour flight. The airliner returned on February 28, after 71 hours, 6 minutes.
Scandinavian Airlines System (SAS) had invited hundreds of media representatives and more than a thousand others to attend the send off from Københavns Lufthavn, Kastrup. To ensure that there were no problems to delay the departure, a second fully-fueled and serviced DC-7C was standing by.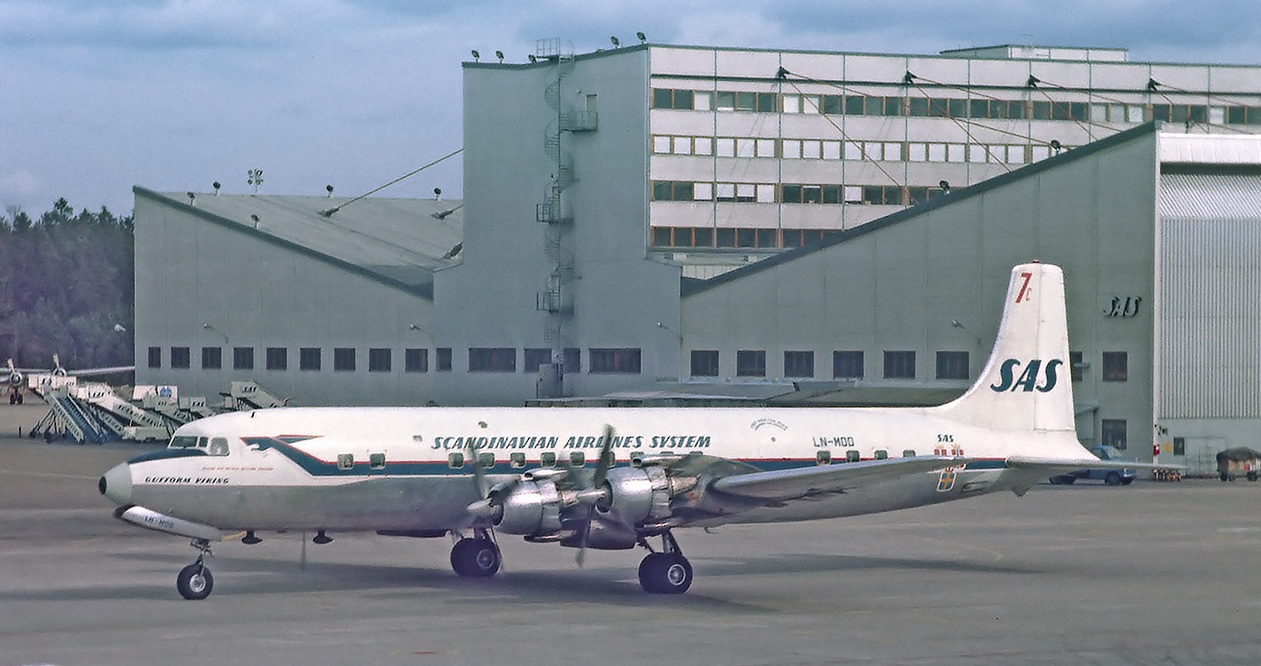 There were 47 passengers aboard the Guttorm Viking, including Prince Axel of Denmark, and Thor Heyerdahl (Kon-Tiki). Reidar Viking carried 45, with the Prince and Princess Mikasa of Japan.
Guttorm Viking made a refueling stop at Anchorage, Alaska, landing at 2:22 a.m. (07:22 UTC, and departing on schedule at 9:00 a.m. (14:00 UTC). It landed at Tokyo at 8:15 a.m., 26 February, Japan Standard Time (23:15, 25 February, UTC), 15 minutes ahead of schedule. The elapsed time of the flight was 32 hours, 31 minutes.
Reidar Viking landed at Copenhagen at 8:45 a.m. local time, Monday 24 February (08:45, 24 February, UTC), 35 hours, 40 minutes after departing Tokyo. The airliner had to make an additional fuel stop at Oslo, Norway, because of unexpected headwinds.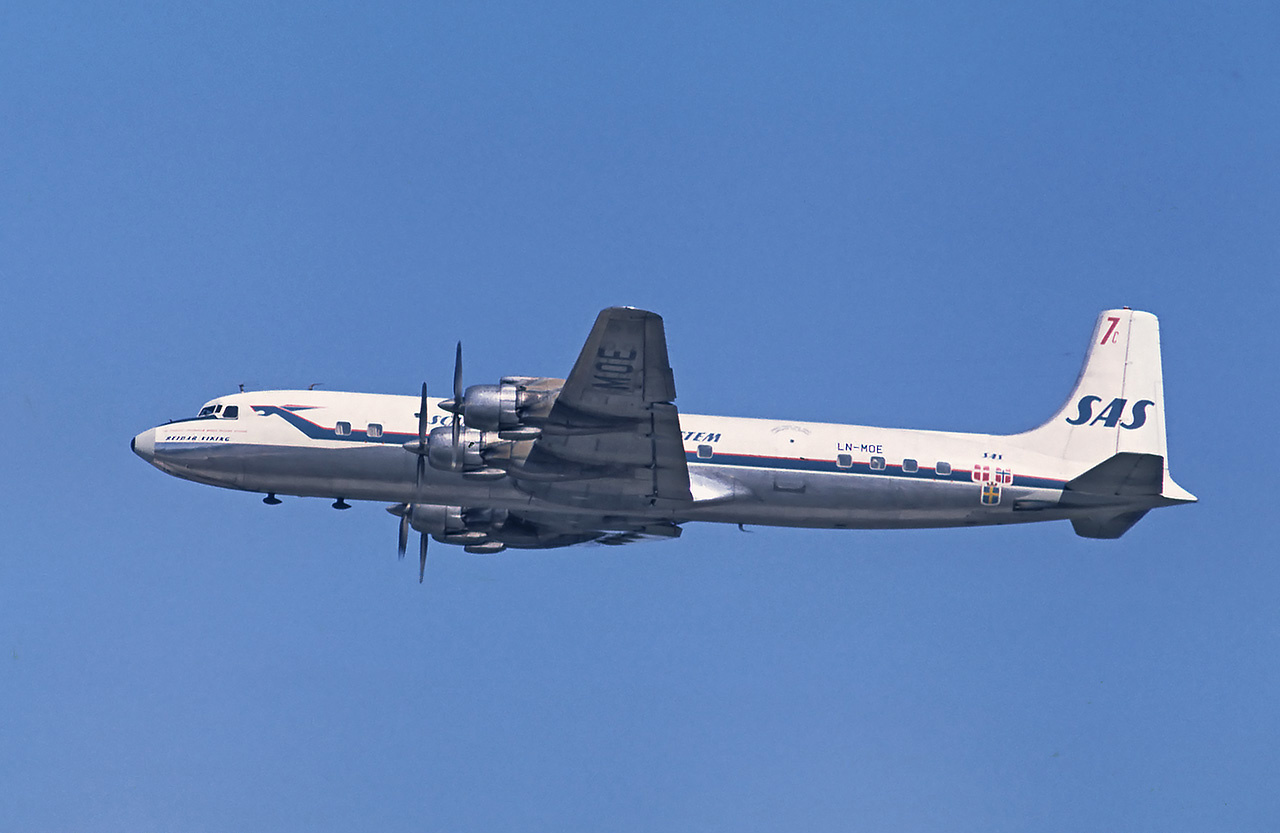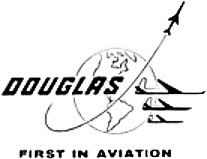 The DC-7C Seven Seas was the last piston-engine airliner built by Douglas Aircraft Company, intended for non-stop transcontinental and transatlantic flights. The DC-7 combined the fuselage of a DC-6 with the wings of a DC-4. The DC-7C version had 5 feet (1.524 meters) added to the wing roots for increased fuel capacity. By moving the engines further away from the fuselage, aerodynamic drag was reduced and the passenger cabin was quieter. The DC-7 had an extra 40-inch (1.016 meters) "plug" added to the fuselage just behind the wing. The DC-7C added another 40-inch plug ahead of the wing. The engine nacelles were also lengthened to provide room for additional fuel tanks.
The DC-7C was operated by two pilots, a navigator and a flight engineer. It had a maximum capacity of 105 passengers, requiring 4 flight attendants.
The airliner was 112 feet, 3 inches (34.214 meters) long with a wingspan of 127 feet, 6 inches (38.862 meters) and an overall height of 31 feet, 10 inches (9.703 meters). The empty weight was 72,763 pounds (33,005 kilograms). The maximum takeoff weight was 143,000 pounds (64,864 kilograms).

The Seven Seas was powered by four 3,347.662-cubic-inch-displacement (54.858 liter) air-cooled, supercharged, fuel-injected, turbocompound Wright Aeronautical Division Cyclone 18 988TC18EA1 or -EA3 two-row, 18-cylinder radial engines (also known as the Duplex-Cyclone), with a Normal Power rating of 2,800 horsepower at 2,600 r.p.m., and  3,700 horsepower at 2,900 r.p.m for takeoff. (A turbocompound engine uses exhaust-driven power recovery turbines to increase power to the crankshaft through a fluid coupling. This increased the engine's total power output by approximately 20%.) The Cyclone 18 engines drove 13 foot, 11 inch (4.242 meters) diameter, four-bladed, Hamilton Standard Hydromatic 34E60 full-feathering, reversible-pitch, constant-speed propellers through a 0.4375:1 gear reduction. The 988TC18EA1 was 7 feet, 5.53 inches (2.274 meters) in long, 4 feet, 10.59 inches (1.437 meters) in diameter, and weighed 3,645 pounds (1,653 kilograms).
These engines gave the airliner a cruise speed of 308 knots (354 miles per hour/570 kilometers per hour) at 23,500 feet (7,163 meters). The service ceiling was 28,400 feet (8,656 meters) and maximum range was 4,900 nautical miles (5,639 statute miles/9,075 kilometers).
Douglas built 122 DC-7C airliners from 1956 to 1958. Scandinavian Airlines System bought 14 of them. The arrival of the Boeing 707 and Douglas DC-8 turbojet-powered airliners soon made these piston-driven propeller airliners obsolete. Many were converted to freighters, but most were scrapped after only a few years service. Guttorn Viking and Reidar Viking were both scrapped in 1968.
¹    SAS announced that the Guttorm Viking passed the North Pole at 21:37 G.M.T. and the Reidar Viking at 21:43 G.M.T. The planes met at 21:40 G.M.T.

—Manchester Guardian, No. 34,419, Monday, 25 February 1957, Page 1, Column 4
© 2019, Bryan R. Swopes