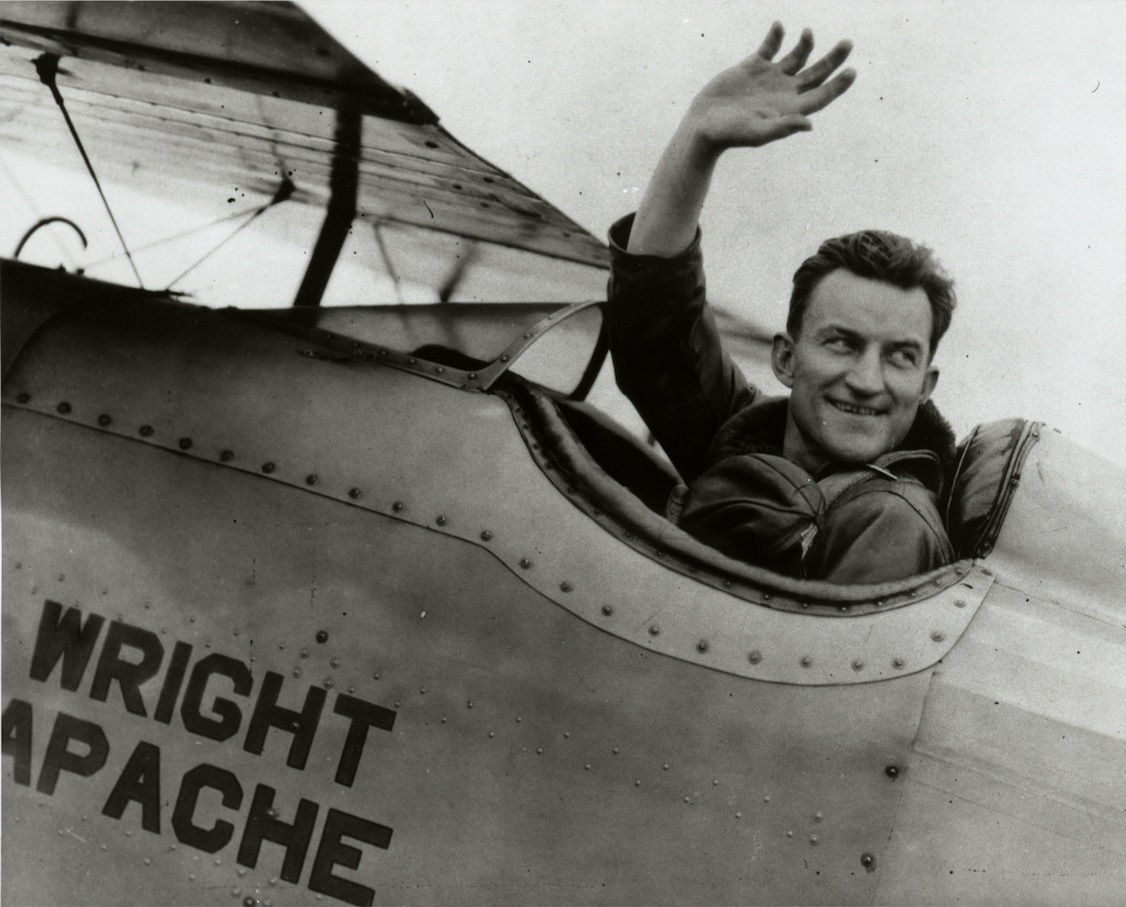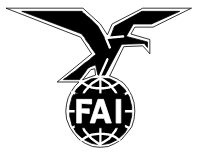 8 May 1929: Lieutenant Apollo Soucek, United States Navy, set a Fédération Aéronautique Internationale (FAI) World Record for Altitude when he flew the prototype Wright Aeronautical Division XF3W-1 Apache, Bu. No. A7223, to 11,930 meters (39,140 feet) over NAS Anacostia, Washington, D.C. ¹ The record was certified by the National Aeronautic Association.
Lieutenant Soucek was awarded the Distinguished Flying Cross for this achievement.
Flight reported:
New Altitude Record Claimed
     It is announced in Washington that Lieut. Apollo Soucek, U.S.N., claims to have created a new height record of 40,000 ft. on May 8. In the course of his flight he encountered a temperature of 60 deg. F. below zero. [-51 °C.]

—FLIGHT The Aircraft Engineer & Airships, No. 1064. (No. 20. Vol. XXI.) May 16, 1929, Page 405 at Column 2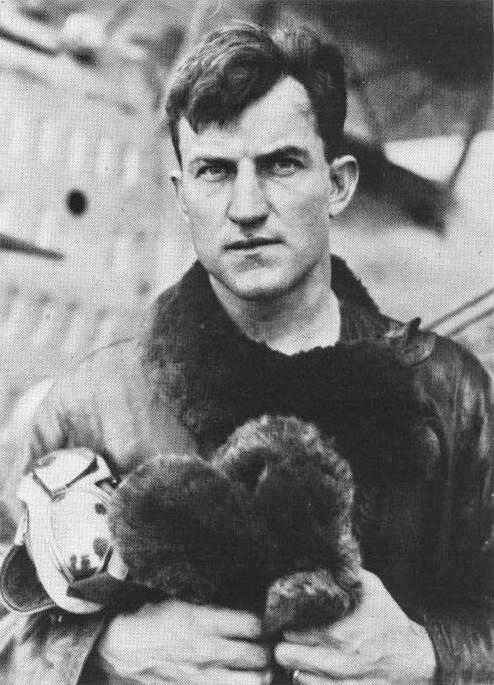 Lieutenant Soucek set two other World Records with the XF3W-1 Apache. On 4 June 1929, with the Apache configured as afloat plane, he flew it to an altitude of 11,753 meters (38,560 feet). ² The following year, 4 June 1930, he flew the Apache to 13,157 meters (43,166 feet). ³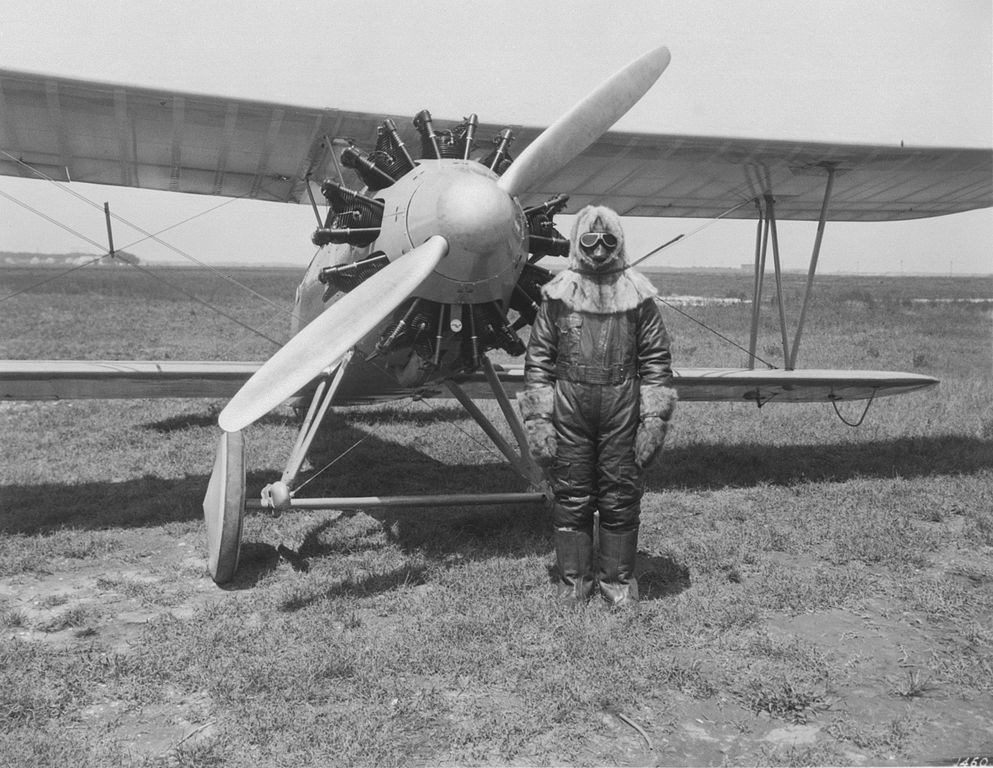 Wright Aeronautical Division XF3W-1 Apache, Bureau of Aeronautics serial number A7223, was a prototype for a single-place, single-engine fighter for the U.S. Navy. The XF3W-1 was a single-bay biplane with a fuselage constructed of steel tubing, covered with doped fabric. The wings were constructed of wood. It was 22 feet, 1 inch (6.731 meters) long with a wingspan of 27 feet, 4 inches (8.331 meters) and height of 8 feet, 6 inches (2.591 meters). It had an empty wight of 1,414 pounds (641 kilograms) and gross weight of 2,128 pounds (965 kilograms). Only one XF3W-1 was built.
The XF3W-1 was designed to use the new air-cooled, supercharged 1,176.036-cubic-inch-displacement (19.272 liters) Wright Aeronautical Division R-1200 Simoon 9-cylinder radial engine, which was rated at 350 horsepower at 1,900 r.p.m. The R-1200 weighed 640 pounds (290 kilograms).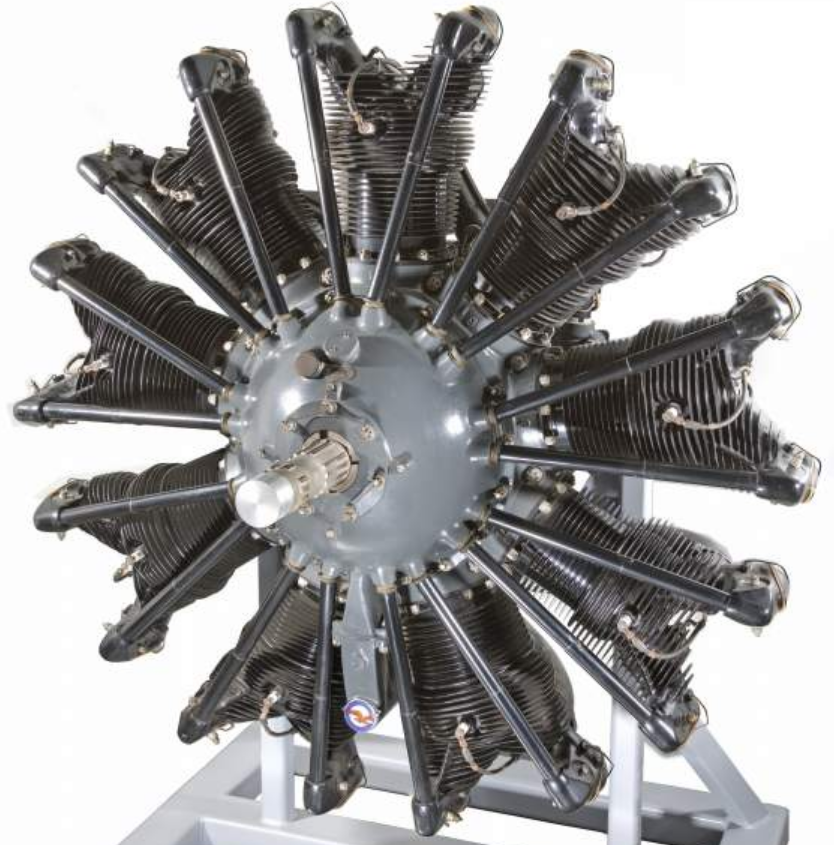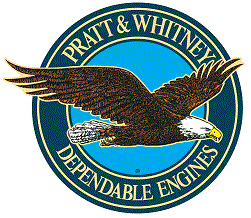 After taking delivery of the prototype, the Navy installed the number two Pratt & Whitney Wasp A engine. (The XF3W-1 was the first airplane to fly with a Pratt & Whitney Wasp engine, 5 May 1926.) The Wasp A was an air-cooled, supercharged, 1,343.8-cubic-inch displacement (22.021 liters) nine-cylinder radial direct-drive engine with a compression ratio of 5.25:1. It was rated at 410 horsepower at 1,900 r.p.m. at Sea Level, burning 58 octane gasoline. The Wasp A was 3 feet, 6.63 inches (1.083 meters) long, 4 feet, 3.44 inches (1.307 meters) in diameter, and weighed 745 pounds (338 kilograms).
The National Advisory Committee for Aeronautics (NACA) used the XF3W-1 for engine and cowling tests at the Langley Memorial Aeronautical Laboratory (LMAL), Langley Field, Hampton, Virginia. Which engine was installed at the time of Lieutenant Soucek's record flight is uncertain.
The XF3W-1's engine was supercharged by a NACA Model 2E Roots-type supercharger, built by the Allison Engineering Company. This supercharger, serial number 1, is in the collection of the National Air and Space Museum.
The XF3W-1 was also configured as a float plane.
162 m.p.h., 38,560′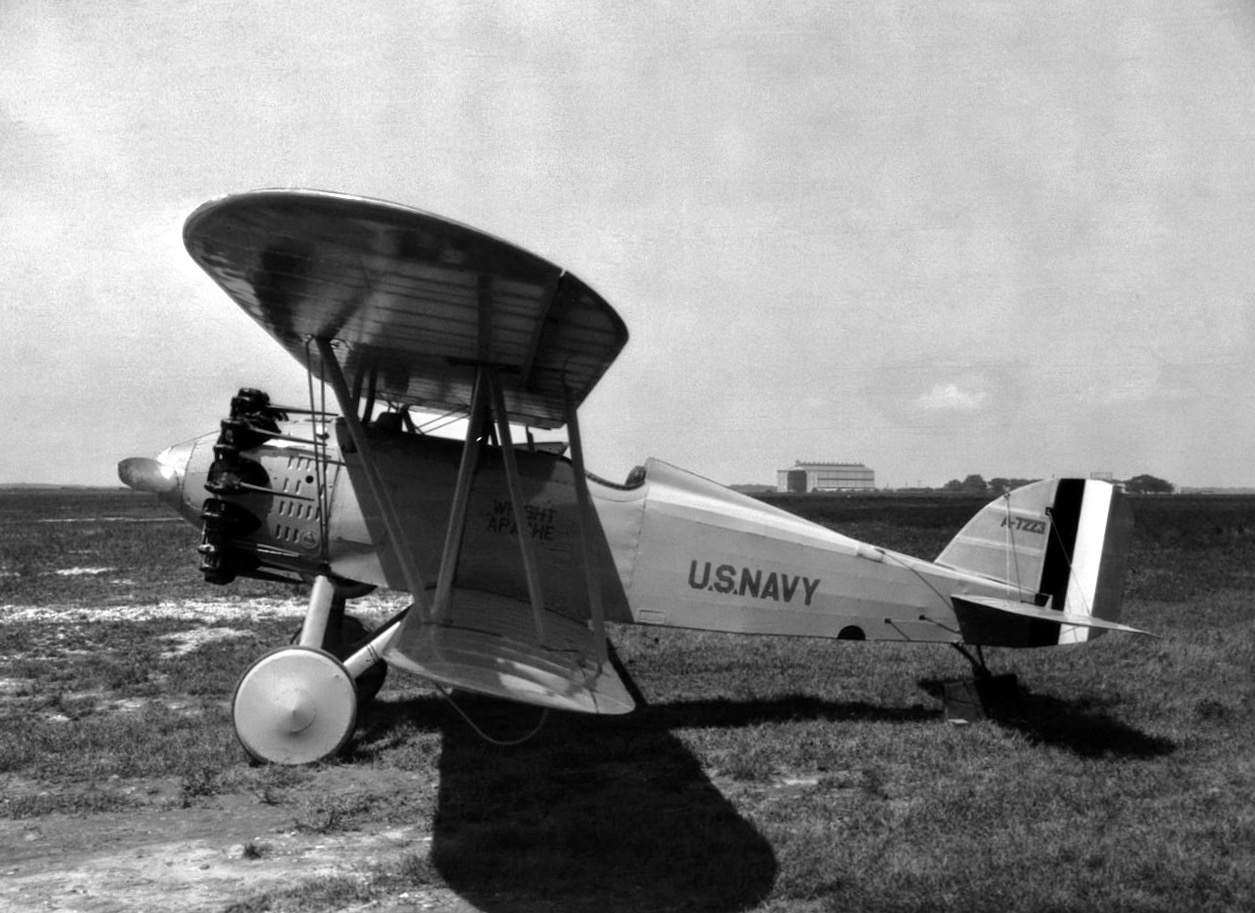 Apollo Soucek was born 24 February 1897, at Lamont, Oklahoma. He was a son of Bohemian immigrants, Johann Grothard Soucek, a blacksmith, and Ludmila Pishny Soucek. He had a brother, two years his junior, named Zeus.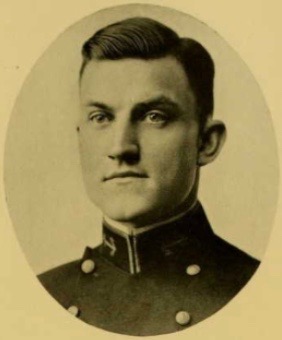 Soucek received an appointment as a midshipman at the United States Naval Academy, Annapolis Maryland. He entered on 9 June 1917 as a member of the Class of 1921. While at Annapolis, "Soakem" Soucek played baseball and football. In The Lucky Bag it was written, "When you want a man you can rely on and trust 'till there's skating in Hell, just page old Soakem—he's there with the goods."
Midshipman Soucek graduated and was commissioned an ensign, United States Navy, with a date of precedence of 3 June 1921.
Ensign Soucek's first assignment was aboard the New Mexico-class battleship, USS Mississippi (BB-41).
In February 1924, Ensign Soucek was transferred to the Naval Air Station, Pensacola, Florida, for flight instruction. He was designated a Naval Aviator in October 1924. He was promoted to lieutenant (junior grade) and assigned as assistant flight officer aboard the U.S. Navy's first aircraft carrier, USS Langley (CV-1).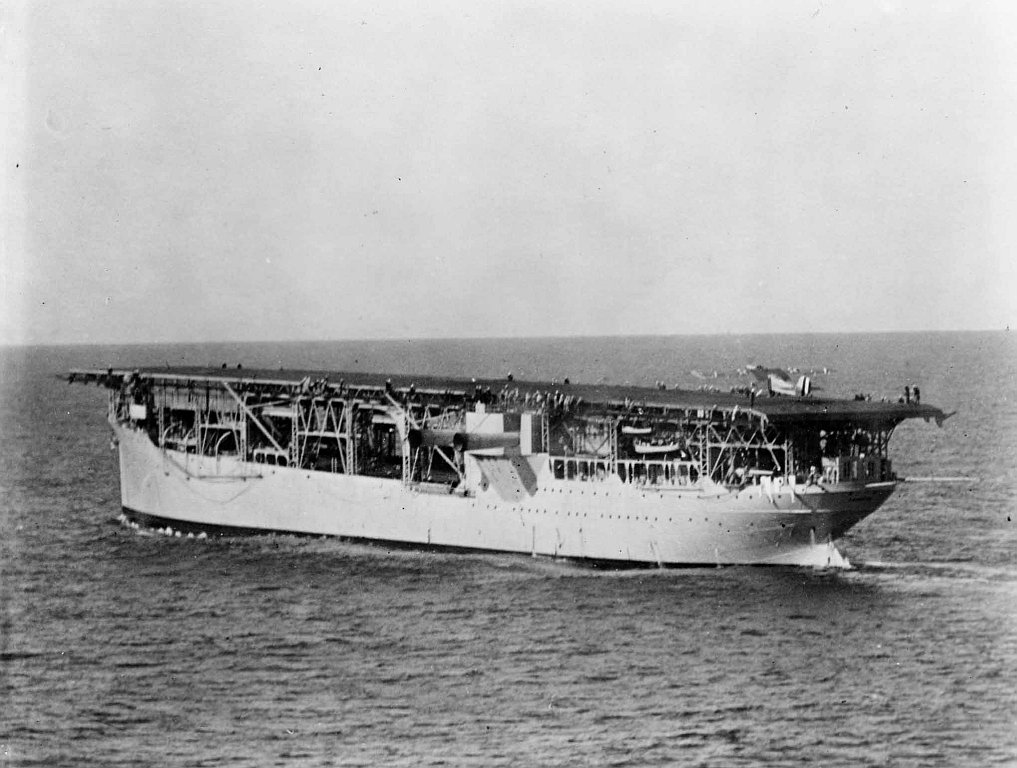 Soucek was next transferred to Observation Squadron 1 (VO-1), Aircraft Squadrons, Battle Fleet, aboard USS Maryland (BB-46), a Colorado-class battleship. He had collateral duty as the ship's assistant navigator.
In 1925, Lieutenant (j. g.) Souceck served aboard USS Aroostock (CM-3), a minesweeper which had been converted to an aircraft tender, and in 1926, was assigned to the Naval Aircraft Factory, Philadephia, Pennsylvania.
Lieutenant (j.g.) Soucek was promoted to lieutenant, 3 June 1927, and he began a tour of duty with the Bureau of Aeronautics, 29 June 1927. He specialized in engines in the Bureau's Material Division.
Lieutenant Apollo Soucek married Miss Agnes Eleanor O'Connor at Washington, D.C., 27 May 1930.
In 1931, Lieutenant Soucek served with Fighting Squadron 1B (VF-1B). He returned to duty at the Naval Aircraft Factory in 1933.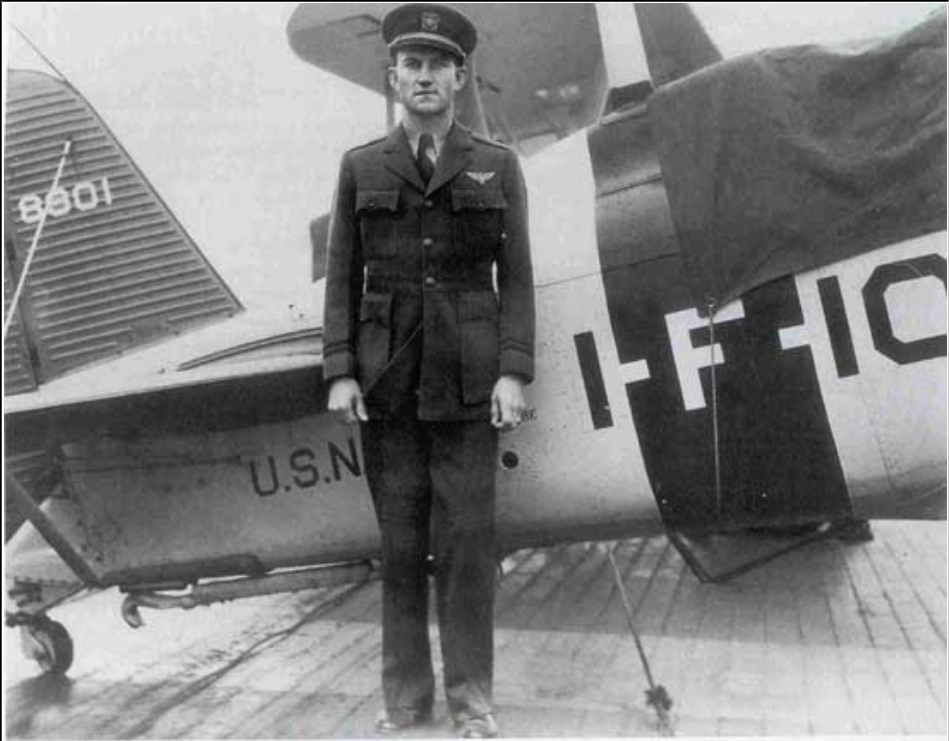 In 1936, Lieutenant Souceck served aboard the aircraft carrier USS Ranger (CV-4).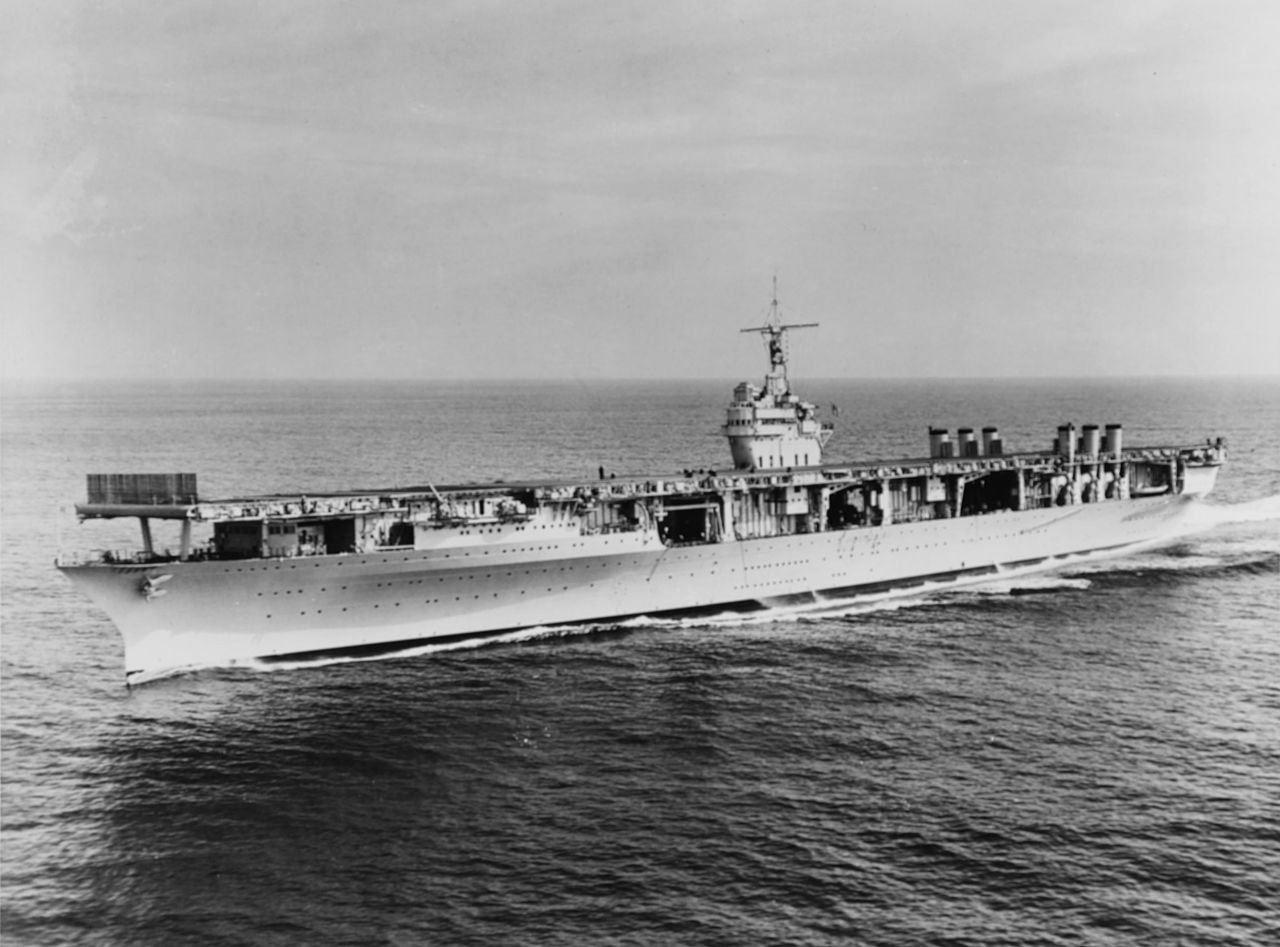 Souceck was promoted to the rank of lieutenant commander, 3 June 1937, and was assigned as commanding officer of Fighting Squadron 2 (VF-2). In 1938, he returned to the Bureau of Aeronautics, working in both the Flight Division and the Personnel Division.
In 1940, Lieutenant Commander Soucek served as navigator aboard USS Yorktown (CV-5).
Souceck was promoted to the rank of commander,  27 August 1941. He was assigned as Air Officer aboard the Yorktown-class aircraft carrier, USS Hornet (CV-8). When the carrier's executive officer was promoted, Commander Soucek was assigned as Hornet's executive officer, serving under Captain Marc A. Mitscher. Hornet participated in the Halsey-Doolittle Raid of 18 April 1942; the Battle of Midway; and the Solomons Campaign.
Commander Soucek was promoted to the rank of captain (temporary), 20 August 1942, with date of rank 20 June 1942.
Hornet was sunk at the Battle of the Santa Cruz Islands, 27 October 1942. Captain Soucek was awarded the Silver Star for his actions during the battle.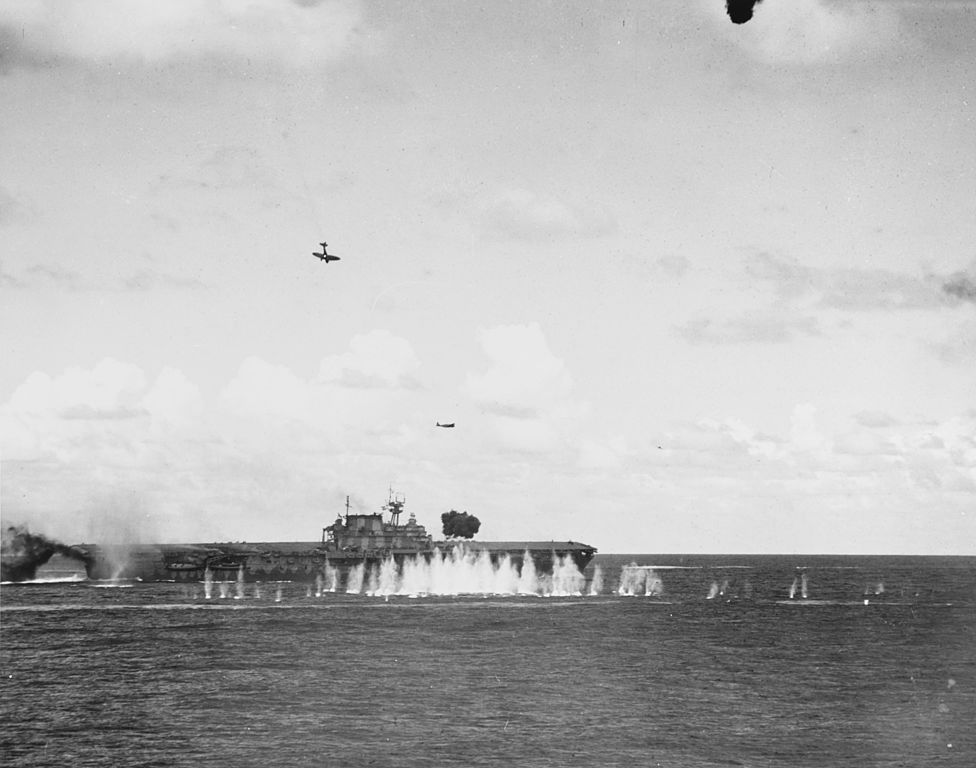 Captain Soucek next was as assistant chief of staff for operations, U.S Pacific Fleet, then the Naval Air Training Command. He was promoted to the rank of rear admiral (temporary), 23 July 1944. After the war, reverted to the permanent rank of captain, with the 23 July 1944 date of rank.
On 27 October 1945, Captain Soucek became the first commanding officer of the Midway-class aircraft carrier, USS Franklin D. Roosevelt (CVB-42). He was appointed Commander, Carrier Division 14, in January 1946. He remained in command of Roosevelt until relieved, 2 March 1946.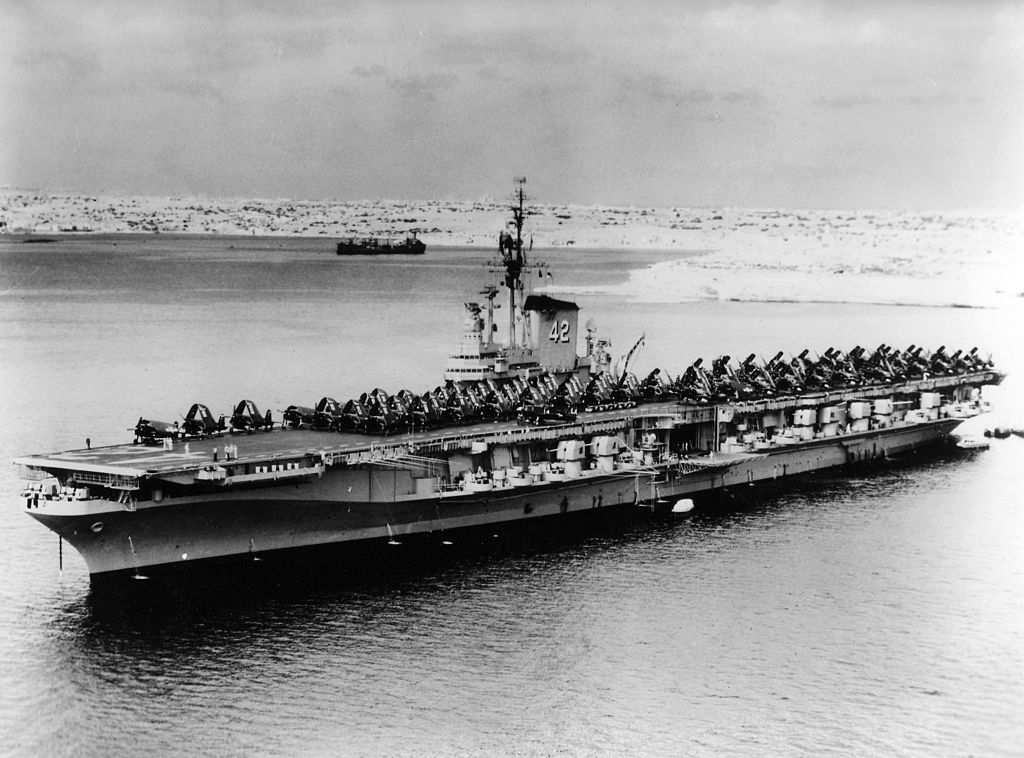 After leaving Roosevelt, Soucek was assigned as Commander Fleet Air Wing 1.
From July 1947 through 1949, Rear Admiral Soucek was Commander, Naval Air Test Center, Patuxent River, Maryland. In late 1949, he was Assistant Chief of Naval Operations for Aviation Plans, and then, in 1950, Director, Aviation Plans, in the Office of the Chief of Naval Operations.
In 1951 Rear Admiral Soucek was appointed Naval Attaché for Air at the United States Embassy, London, England. His wife, Agnes, died that year.
Soucek returned to combat during the Korean War. In 1952, he commanded Carrier Division 3 and Task Force 77 from his flagship, USS Boxer (CV-21). He was awarded the Distinguished Service Medal.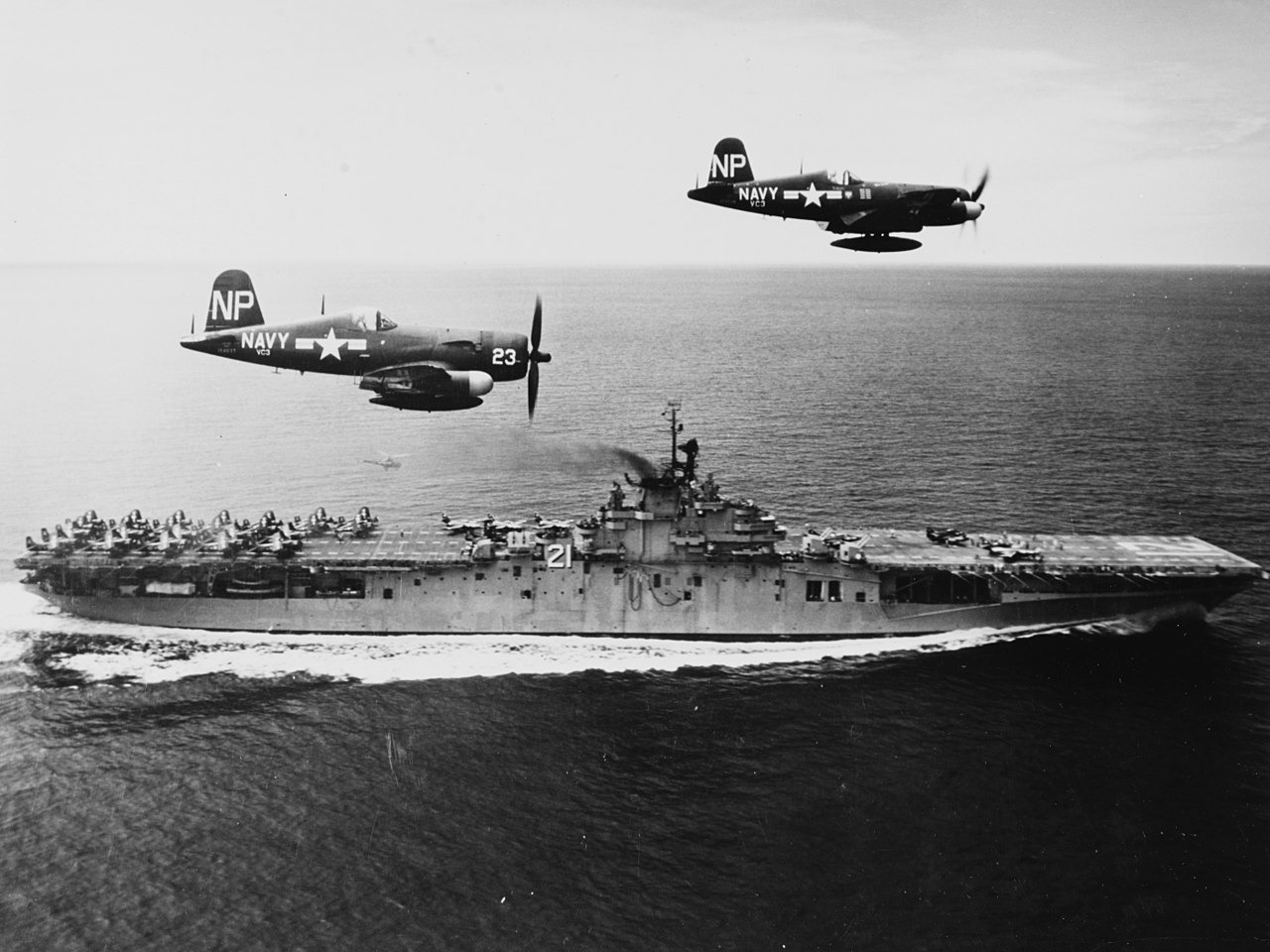 Rear Admiral Soucek became Chief, Bureau of Aeronautics, 18 June 1953.
In 1954, Rear Admiral Soucek became a member of the advisory board of the Smithsonian Institution National Air Museum, serving without compensation.
Soucek suffered a heart attack in February 1955. Unable to return to full duty, he was transferred to the Retired List on 1 July 1955.
Rear Admiral Apollo Soucek, United States Navy, died at his home in Washington, D.C., 19 July 1955. He was posthumously promoted to the rank of Vice Admiral. He was buried at the Arlington National Cemetery.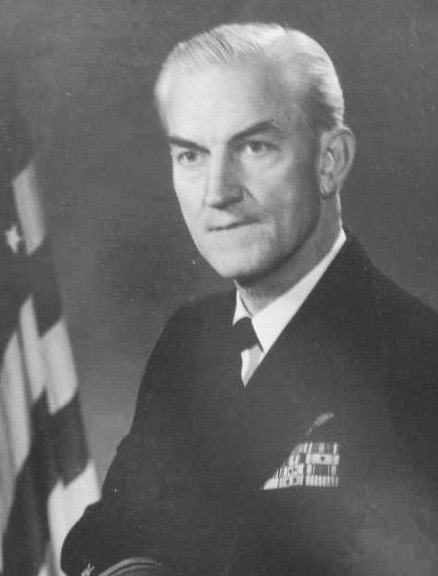 ¹ FAI Record File Number 8257
² FAI Record File Number 11747
³ FAI Record File Number 8237
© 2019, Bryan R. Swopes