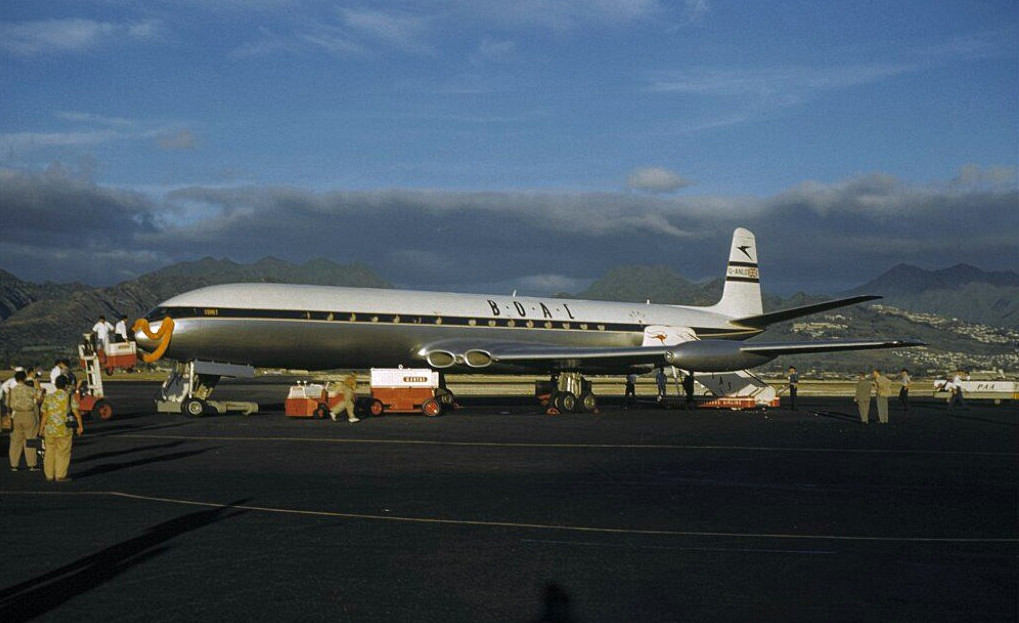 13 December 1955: The first landing of a commercial jet airliner on United States territory took place when a de Havilland DH.106 Comet 3, G-ANLO, flown by de Havilland's chief test pilot, John Cunningham, with co-pilot Per Buggé, arrived at Honolulu International Airport, on the Island of Oahu, Territory of Hawaii.
The Comet 3 was on an around-the-world tour. The 3,212 mile (5,169 kilometer) flight from Nadi, Fiji (NAN) to Honolulu (HNL) took 6 hours, 41 minutes. The Comet remained at Hawaii for two days and gave a series of demonstration flights before continuing on its journey. The next leg, to Vancouver, British Columbia, Canada, a distance of 2,771 miles (4,460 kilometers), took 5 hours, 40 minutes.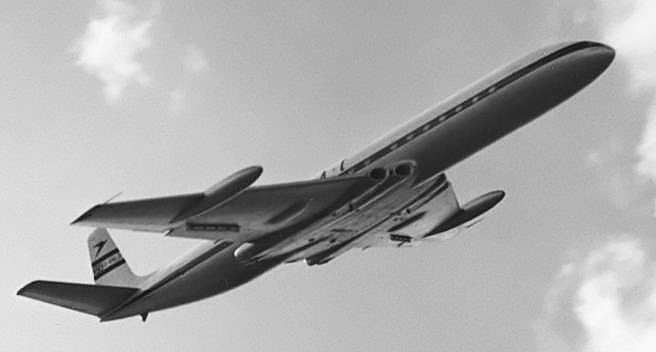 The de Havilland DH.106 Comet 3 was a further development of the Comet 2 series. It was 15 feet (4.572 meters) longer with a length of 111 feet, 6 inches (33.985 meters), a wingspan of 115 feet (35.052 meters) and overall height of 29 feet, 6 inches (8.992. The area of the wings and tail surfaces had been increased. It was powered by four Rolls Royce Avon 521 turbojet engines, rated at 10,000 pounds of thrust, each.
The airliner was designed to carry 58–76 passengers on flights ranging to 2,600 miles (4,184 kilometers). In addition to the increased length, visual differences from the previous Comets were the circular passenger windows, and wing tanks extending forward from the wings' leading edges.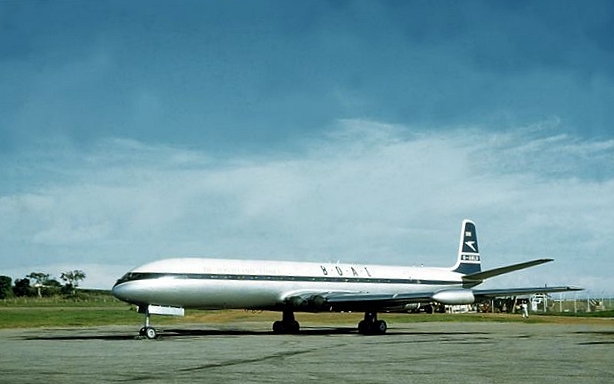 Only two Comet 3s were built and one was used as a static test article. Production continued with the Comet 4, which had even greater improvements. G-ANLO remained a development prototype and was modified several times. It was turned over to the Ministry of Supply and re-registered XP915. The airplane was used in instrument landing tests and later converted to a mockup of the Hawker Siddeley Nimrod MR1 maritime patrol aircraft. It was taken out of service in 1973.
Group Captain John Cunningham C.B.E., D.S.O. and Two Bars, D.F.C. and Bar, A.E., was the highest scoring Royal Air Force night fighter pilot of World War II, credited with shooting down 20 enemy airplanes. He was responsible for the myth that eating carrots would improve night vision.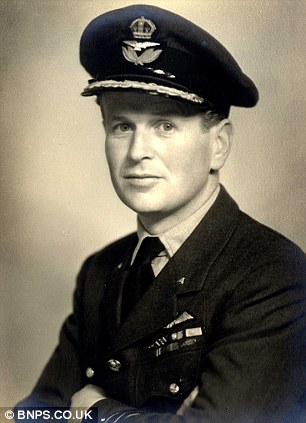 © 2015, Bryan R. Swopes