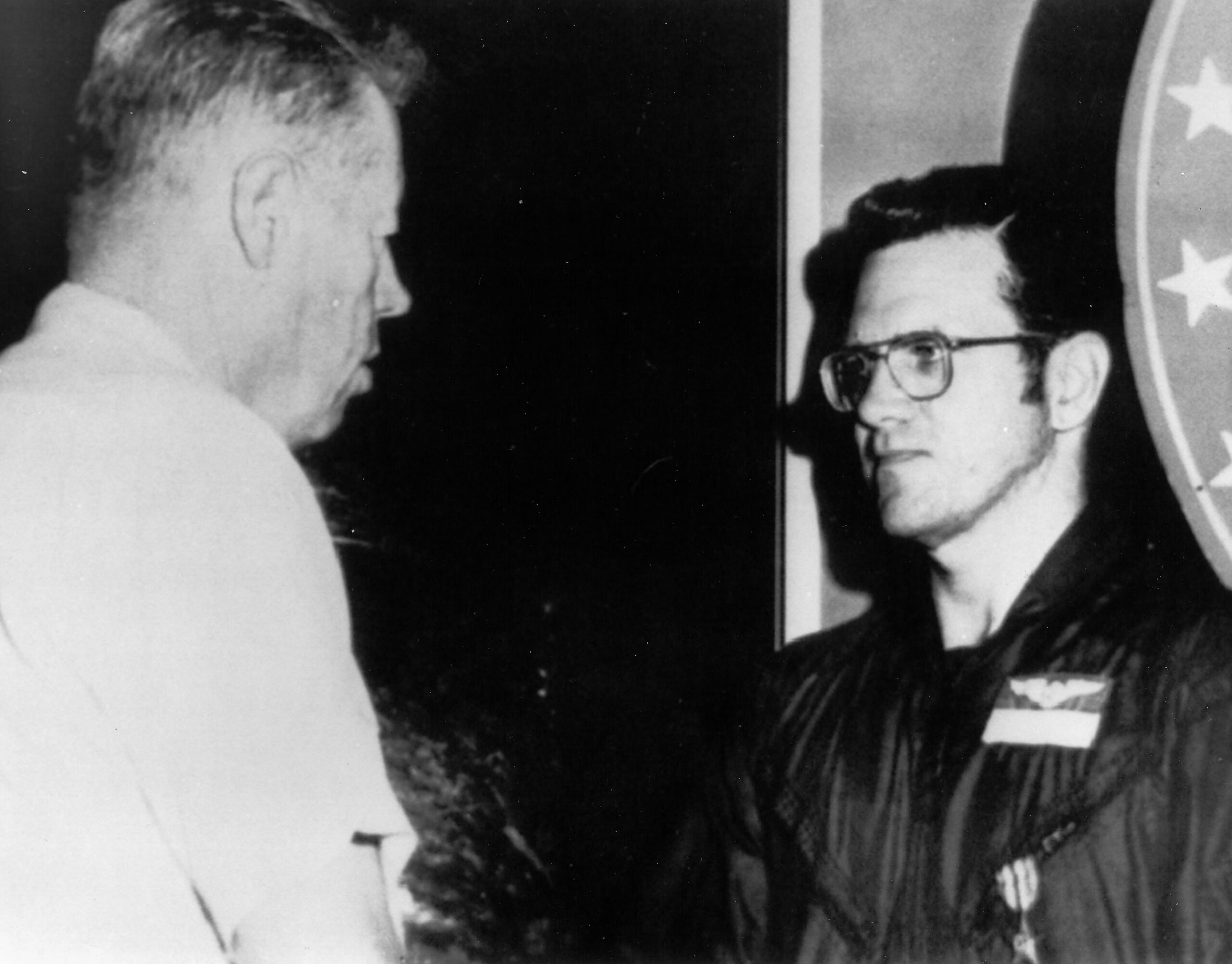 18 December 1972: On the first night of  Operation Linebacker II, Staff Sergeant Samuel O. Turner, U.S. Air Force, the gunner aboard Boeing B-52D-35-BW Stratofortress 56-676 (call sign "Brown 3"), saw a supersonic MiG-21 interceptor approaching the bomber from below and behind with a second following at a distance.
As the Mach 2 fighter made a firing pass, Turner directed the four AN/M3 .50-caliber machine guns of the bomber's tail turret at the enemy fighter and opened fire. In a single 6-second burst, he expended approximately 700 rounds of ammunition. He saw "a gigantic explosion to the rear of the aircraft."
SSGT Turner is the first B-52 gunner to be officially credited with shooting down an enemy fighter and he was awarded the Silver Star.
The citation reads, in part, "By his courage in the face of hazardous combat conditions and outstanding professional skill, he successfully defended his aircraft and its crew and enabled it to complete its mission and return safely to base. . . ."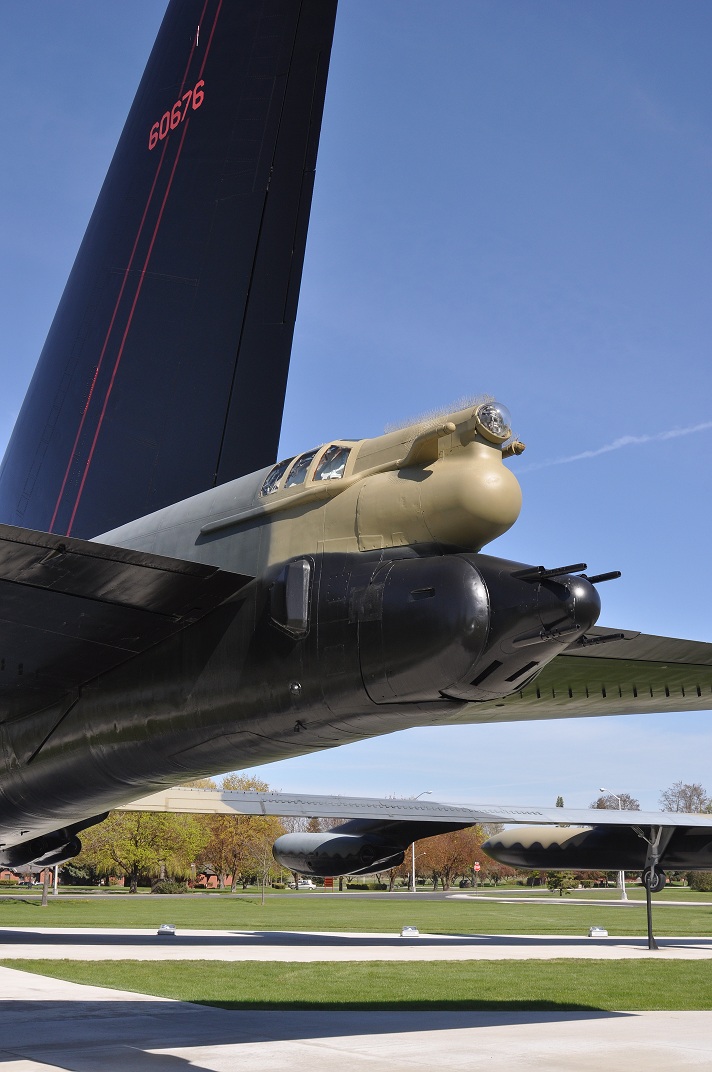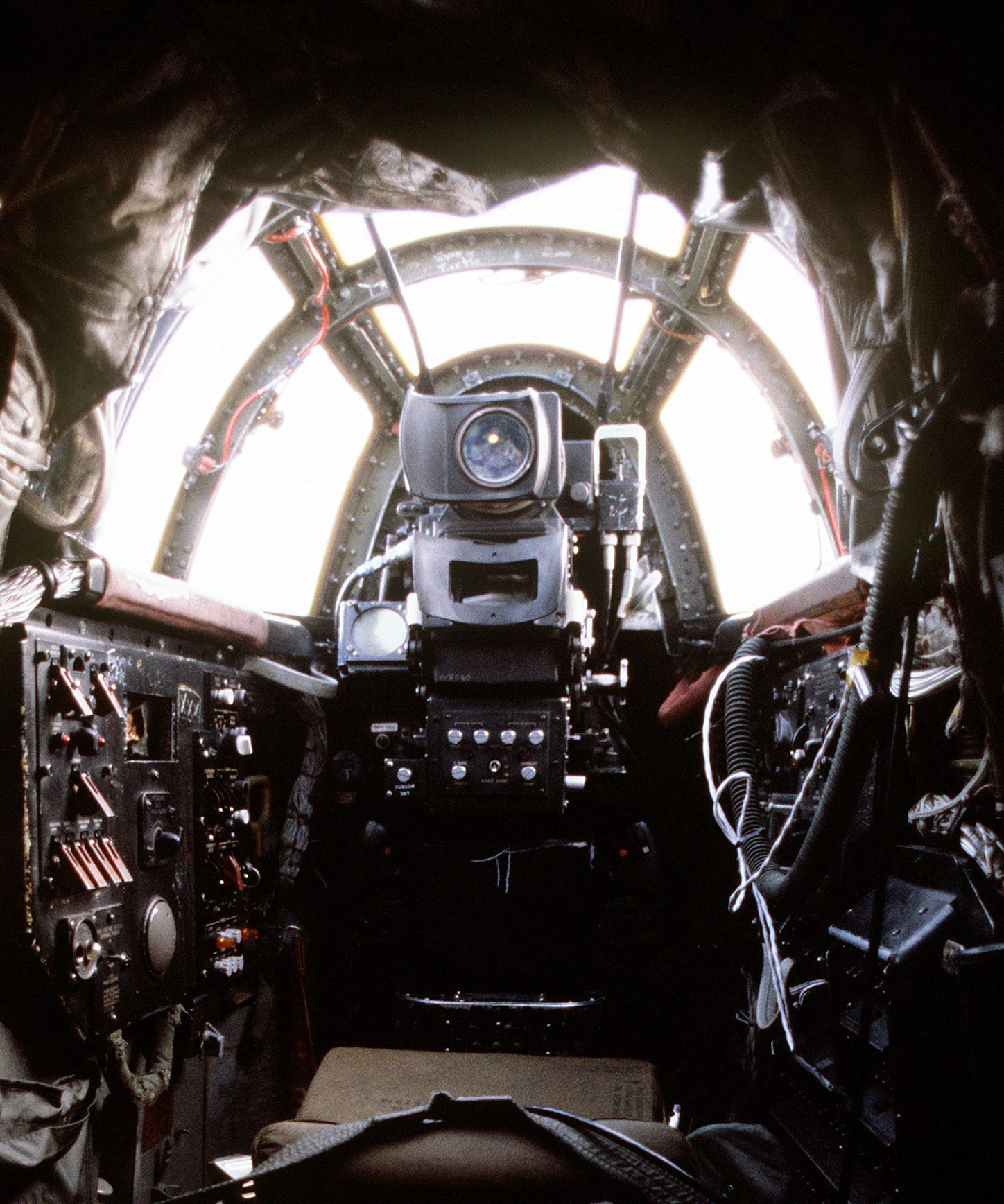 Senior Master Sergeant Samuel O. Turner died 11 May 2004.
B-52D 56-676 is on display at Fairchild Air Force Base, Spokane, Washington.
© 2016, Bryan R. Swopes
by