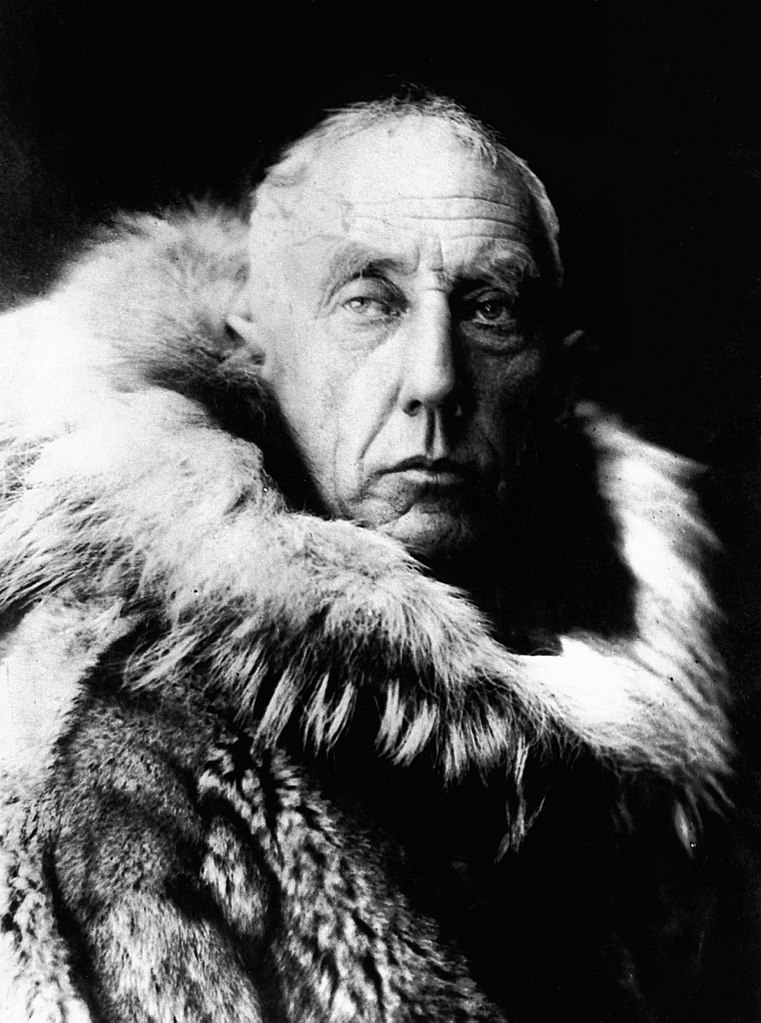 18 June 1928: At 4:05 p.m., Monday afternoon, world-famous Arctic explorer Roald Engelbregt Gravning Amundsen, along with five others, departed Tromsø, Norway, enroute to Spitzbergen, approximately 650 miles away across the Barents Sea.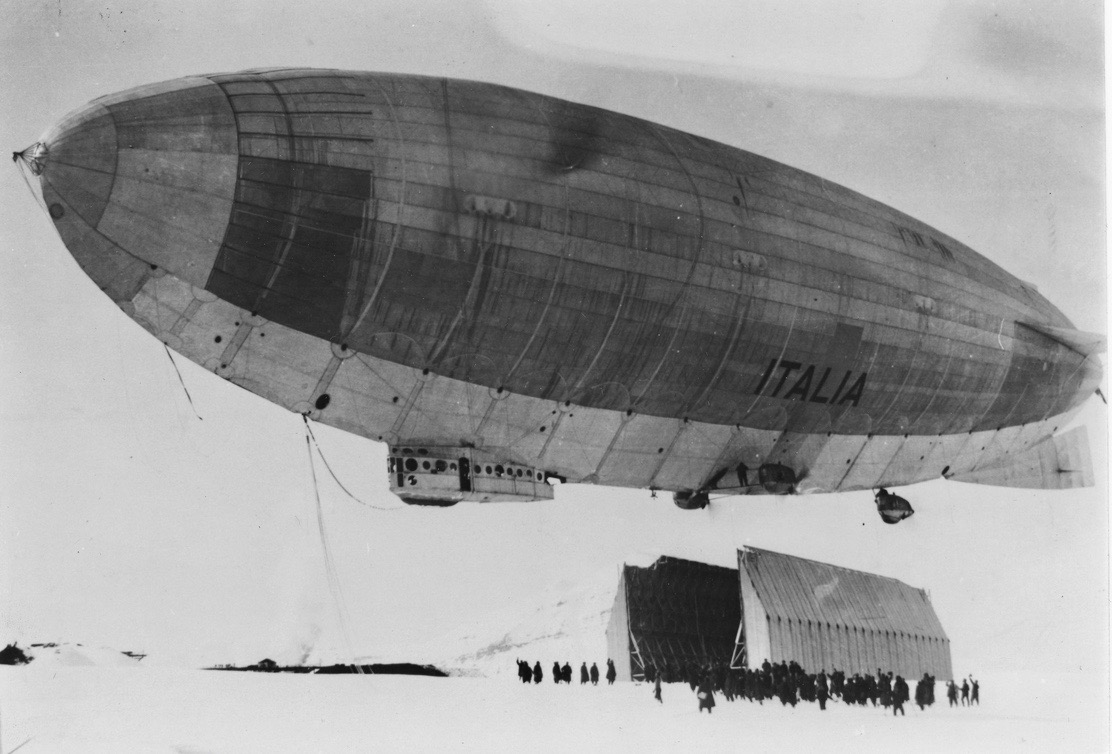 On 25 May, the airship Italia, designed, built and under the command of Umberto Nobile, with a crew of 19, crashed on the arctic ice northeast of the island of Nordlaustlandet in Norway's Svalbard archipelago. Italia was able to transmit a distress message, and a very large but disorganized search and rescue operation began.
Amundsen made arrangements with the government of France to use a prototype reconnaissance flying boat to look for Nobile and the other survivors.
Built by Société Latham & Cie., the second prototype Latham 47, Nº 02 , was being prepared at the company's factory at Caudebec-en-Caux, Normandy, to be flown across the Atlantic Ocean to New York City by Capitaine de corvette René Cyprien Guilbaud.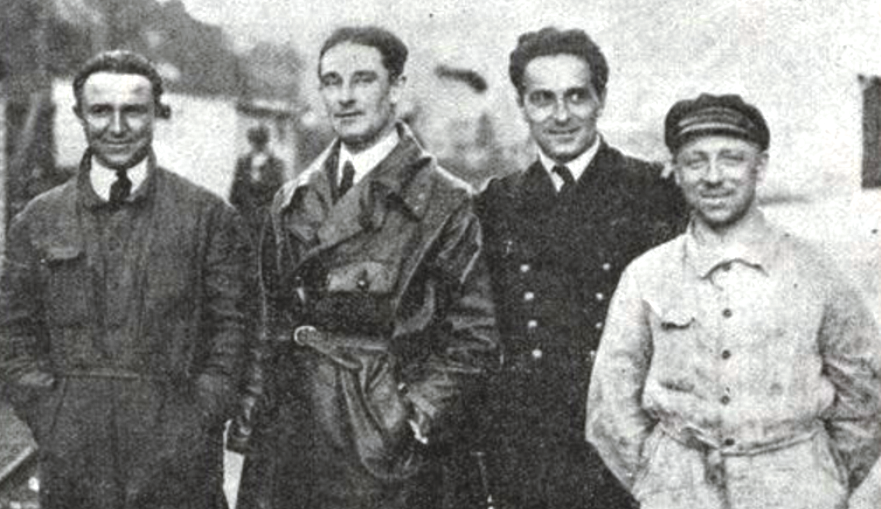 Guilbaud, with Capitaine de corvette Albert Madeleine Ludovic Alphonse Cavelier de Cuverville; Gilbert George Paul Brazy, mechanic; Émile Valette, radio operator, departed on 16 June. They arrived at Bergen, Norway, the following day, where they picked up Amundsen and pilot Leif Ragnar Dietrichson, who had flown Amundsen on previous expeditions. They continued to Tromsø, north of the Arctic Circle in northern Norway.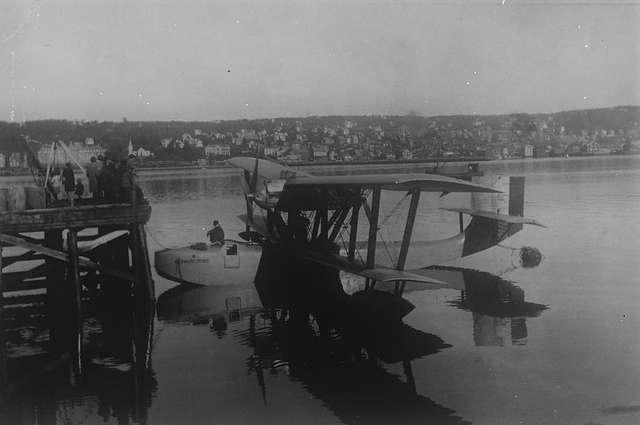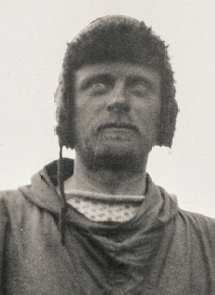 At 7:00 p.m. on the 18th, a radio signal was received from the flying boat: "Do not leave listening. . . ."
Nothing more was heard. The rescue flight never arrived at Spitzbergen, and the six men were never seen again.
The Latham 47 was a twin-engine, two-bay biplane flying boat, designed as a naval reconnaissance aircraft for the Marine Nationale (the navy of France). The hydroavion was 16.30 meters (53.48 feet) long, with an upper wingspan of 25.20 meters (82.68 feet) and height of 5.20 meters (17.06 feet). The total wing area was 120.02 square meters (1,291.88 square feet). It had an empty weight of approximately 4,900 kilograms (10,803 pounds) and gross weight of 6,886 kilograms (15,181 pounds).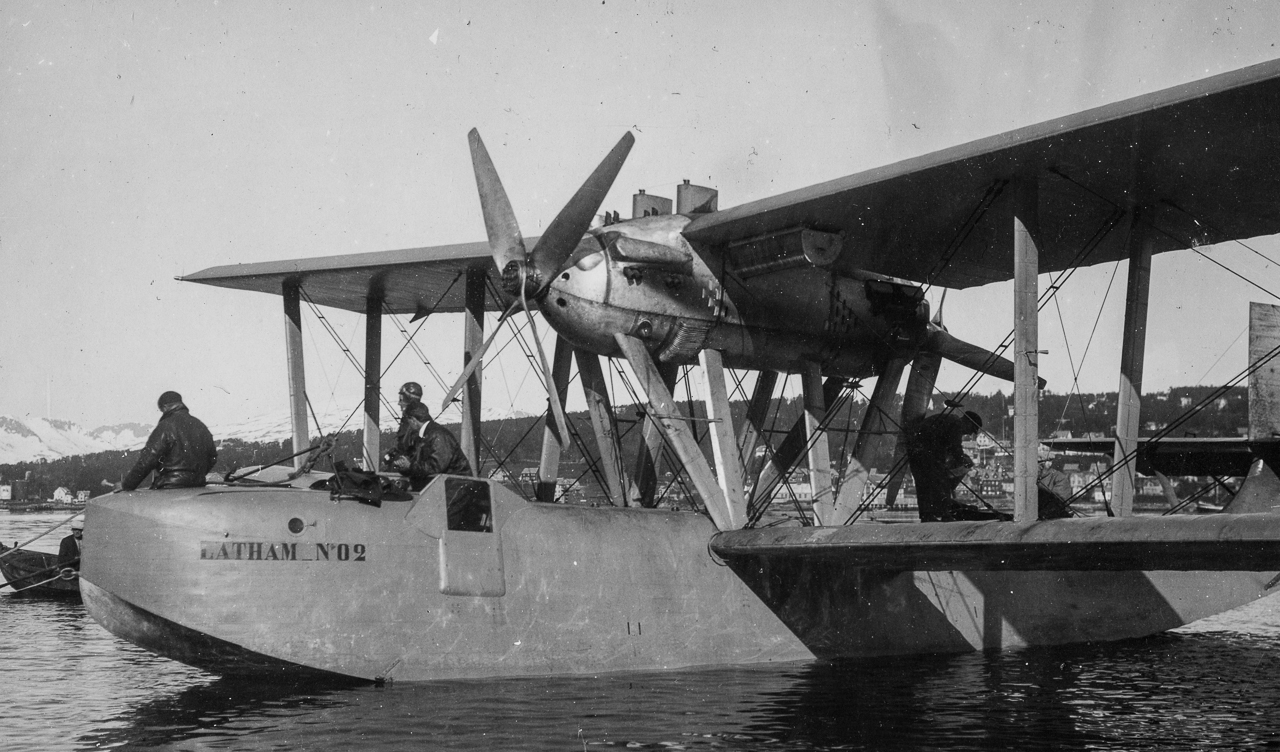 The Latham 47 was powered by two water-cooled, 25.485 liter (1,555.166 cubic inch displacement) Société des Avions H. M. et D. Farman 12We "broad arrow" 12-cylinder overhead valve engine with three banks of four cylinders separated by 40°. The engines were mounted in a central nacelle between the upper and lower wings. One was in tractor configuration and the other, a pusher arrangement. The Farman 12We had a compression ratio of 5.3:1,and was rated at 500 chaval vapeur (493 horsepower) at 2,000 r.p.m., and 550 chaval vapeur (543 horsepower) at 2,150 r.p.m. The engines drove four-bladed propellers through a 0.74:1 gear reduction. Each engine weighed 510 kilograms (1,124 pounds), dry.
The Latham 47 had a maximum speed of 170 kilometers per hour (106 miles per hour). Its ceiling was 4,000 meters (13,123 feet), and its range was 900 kilometers (559 miles).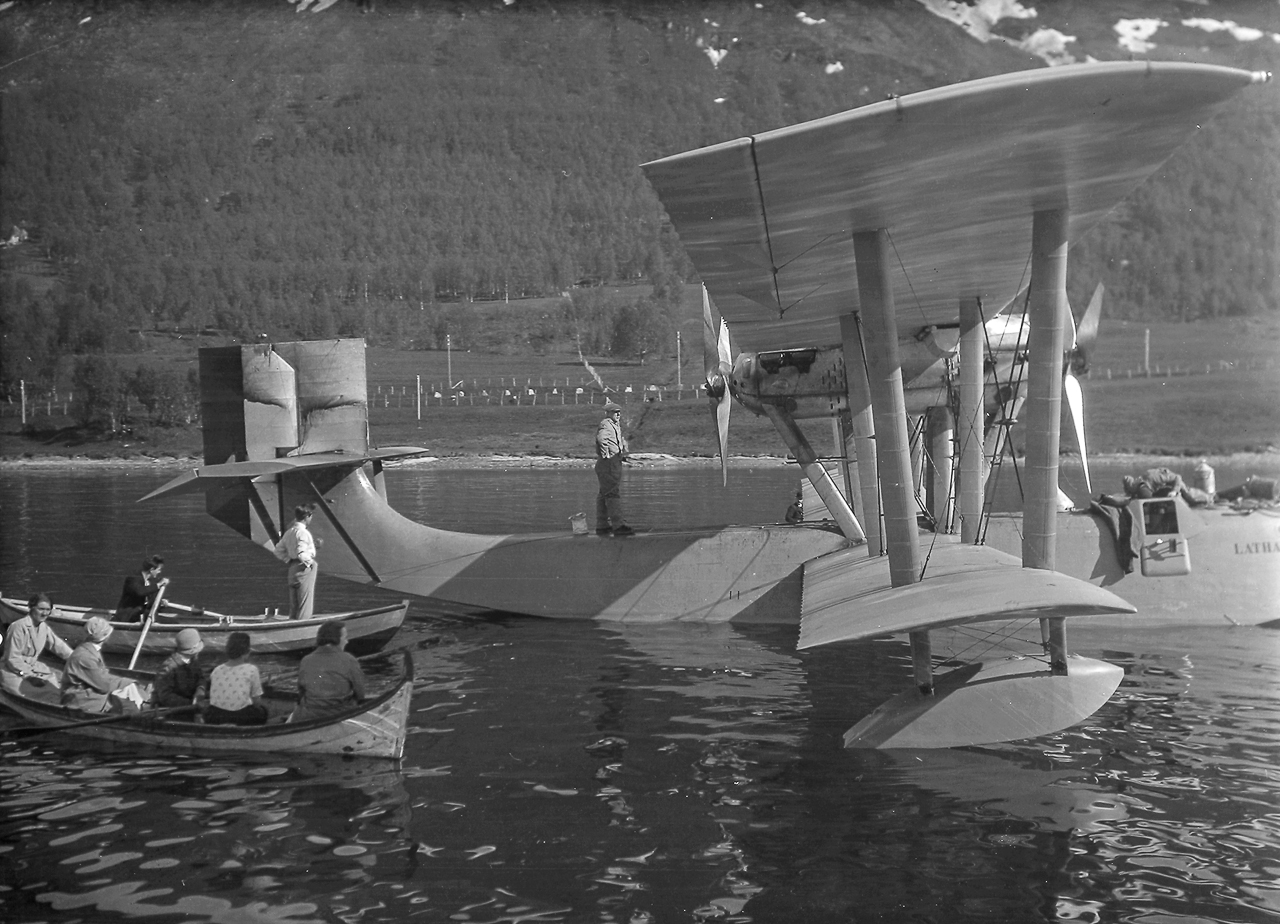 A memorial to the crew of Latham 47 No 02 was designed by architect Léon Rey and sculptor Robert Delandre. It was dedicated at Caudebec-en-Caux, 31 June 1931.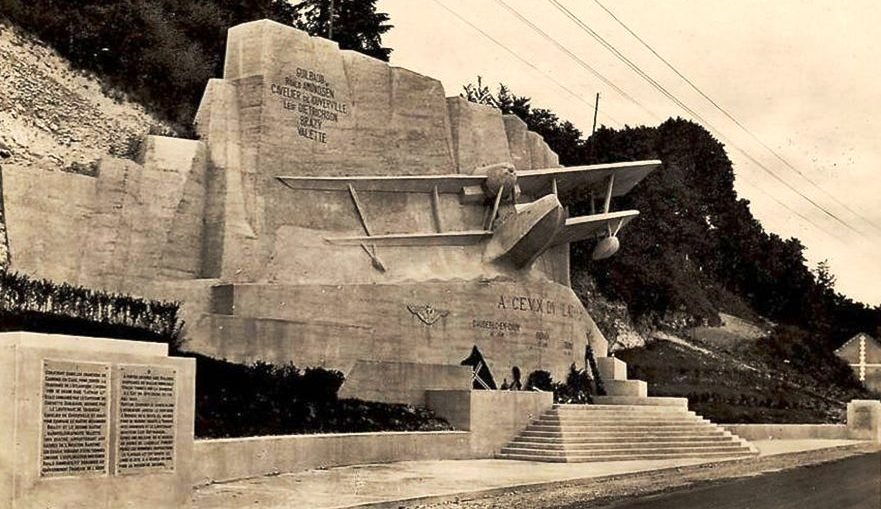 In 1969, "The Red Tent," a Russian/Italian motion picture was made about the search and rescue of the survivors of Italia. The movie starred Sean Connery, Claudia Cardinale, Hardy Krüger and Peter Finch.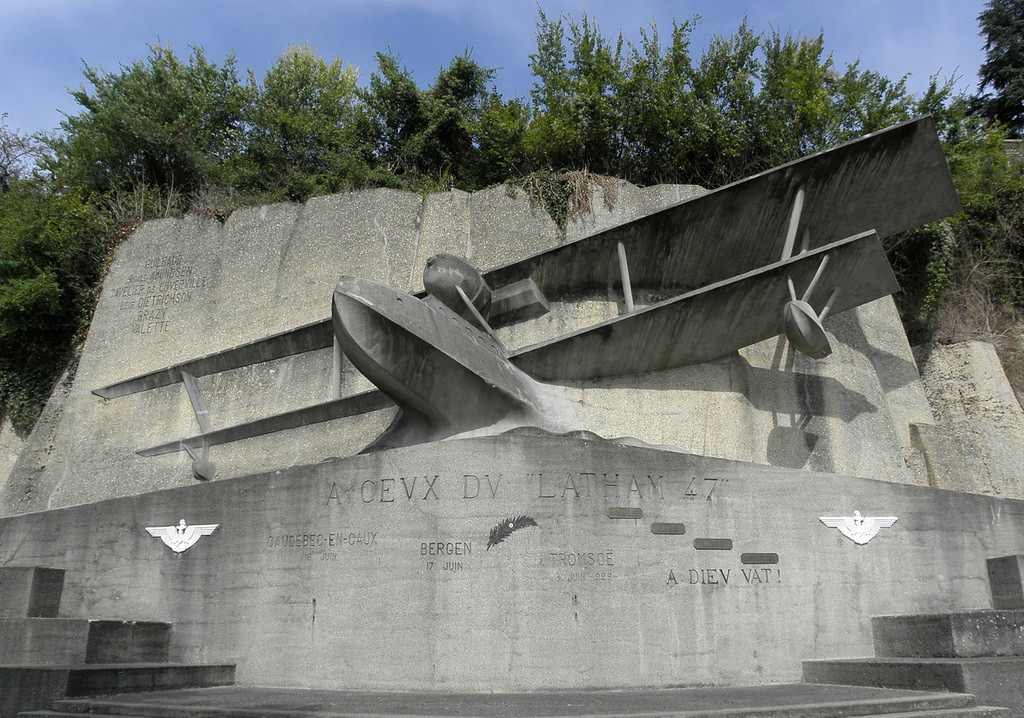 © 2018, Bryan R. Swopes