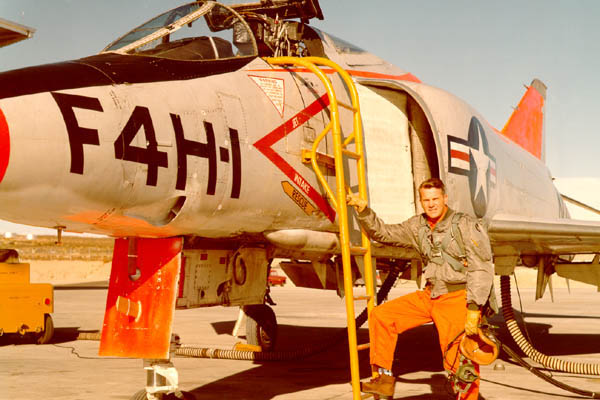 27 May 1958: At Lambert Field, St. Louis, Missouri, McDonnell Aircraft Corporation test pilot (and future company president) Robert C. Little made the first flight of the YF4H-1 prototype. The twin-engine Mach 2+ airplane was the first pre-production model of a new U.S. Navy fleet defense interceptor that would be developed into the legendary F-4 Phantom II fighter bomber.
Initially designated XF4H-1 and assigned Bureau of Aeronautics serial number ("Bu. No.") 142259, the identifier was changed to YF4H-1. It had been in development for over five years based on a company proposal to the Navy.
During the first flight, a hydraulic leak caused Bob Little to leave the landing gear down and restrict his airspeed, but he continued to conduct several tests. Problems with the engines led to a redesign of the inlets.
After 11 test flights at St. Louis, Little flew the YF4H-1 west to Edwards Air Force Base in California where more detailed testing and evaluation took place. Eventually the airplane was returned to McDonnell where it continued as a test aircraft. On 21 October 1959, a failure of an engine access door led to a series of problems which resulted in the loss of the airplane and death of the pilot, Gerald "Zeke" Huelsbeck.
The McDonnell F-4 Phantom was adopted by the U.S. Navy and Marine Corps as the F4H-1F Phantom II. The Air Force ordered its own version, the F-110A Spectre. Under new Pentagon rules, the two variants became the F-4B and F-4C Phantom II. It was in production for twenty years with 5,057 aircraft built at St. Louis.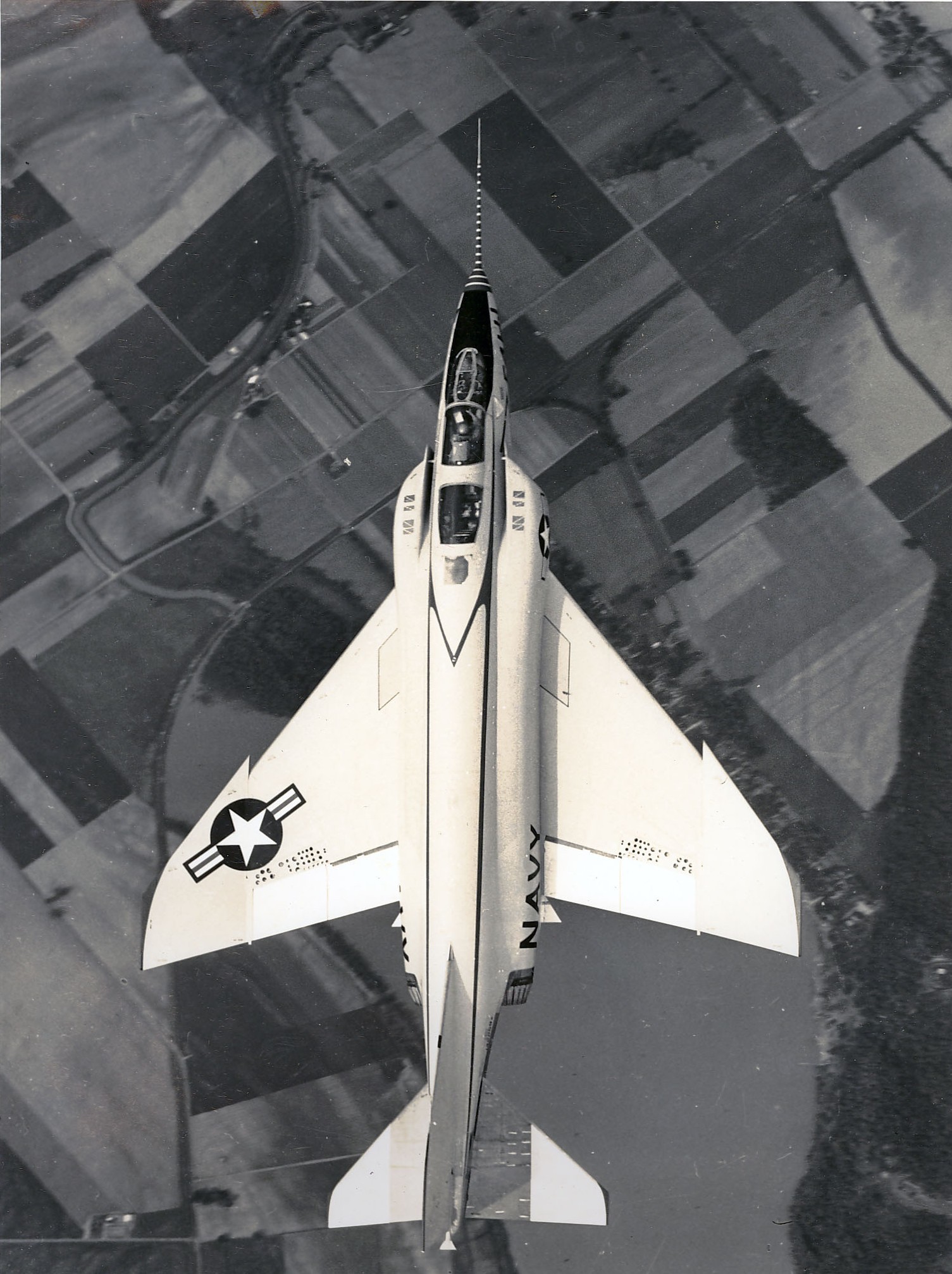 © 2015, Bryan R. Swopes
by