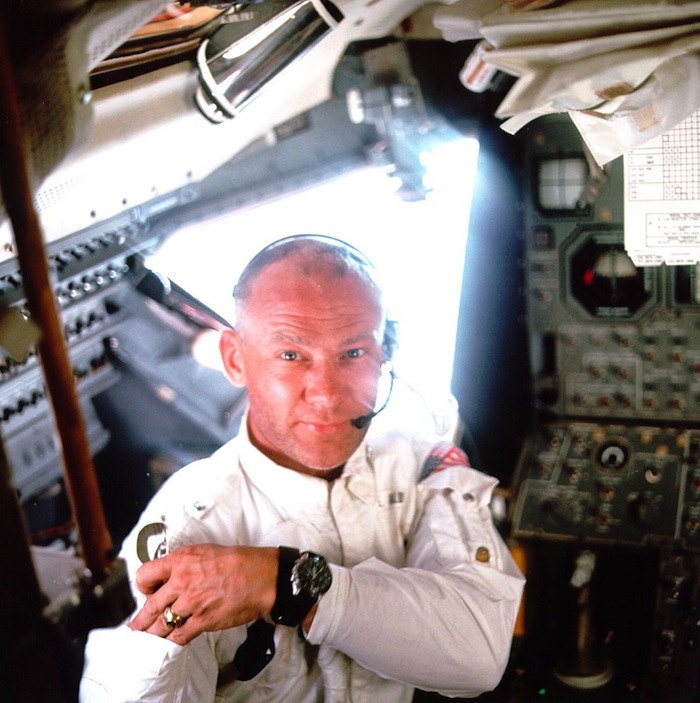 20 January 1930: Colonel Edwin E. Aldrin, Jr., Sc.D., United States Air Force (Retired), was born at Glen Ridge, New Jersey.
After high school, Aldrin turned down a full scholarship to attend the Massachusetts Institute of Technology (M.I.T.) and instead went to the United States Military Academy at West Point, New York, graduating in 1951 with a Bachelor of Science Degree in Mechanical Engineering. He accepted a commission as a second lieutenant in the U.S. Air Force and, after pilot training, served as a fighter pilot during the Korean War. Aldrin flew the North American Aviation F-86 Sabre with the 51st Fighter Interceptor Wing. He shot down two enemy MiG 15 fighters for which he was awarded the Distinguished Flying Cross.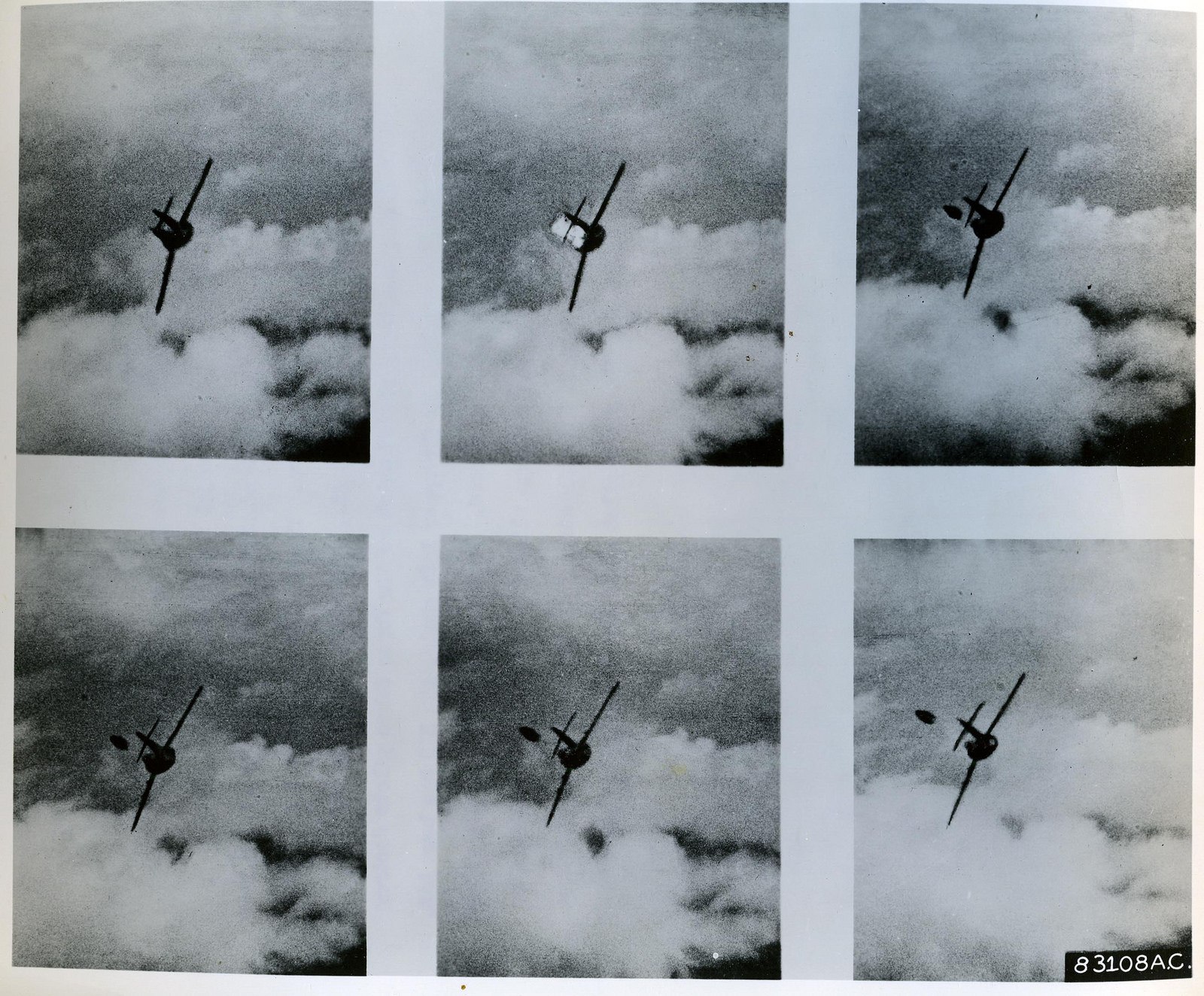 After returning to the United States, Buzz Aldrin was a flight instructor at Bryan AFB, Texas, and then a gunnery instructor at Nellis AFB, Nevada. Aldrin served at the U.S. Air Force Academy before joining the 22nd Fighter Squadron at Bitberg Air Base, Germany, flying the North American Aviation F-100 Super Sabre.
Edwin E. Aldrin earned his Doctorate in Science in Astronautics (Sc.D.) from M.I.T. by devising orbital navigation techniques. His thesis on Manned Orbital Rendezvous, earned Buzz Aldrin another nickname: "Dr. Rendezvous." He was accepted by NASA as an astronaut for the Gemini Program, and with Jim Lovell, orbited the Earth for four days aboard Gemini 12. Aldrin performed the first successful "space walk." He then went on to the Apollo Program.
Along with Neil Alden Armstrong, Buzz Aldrin landed on the Moon, 20 July 1969.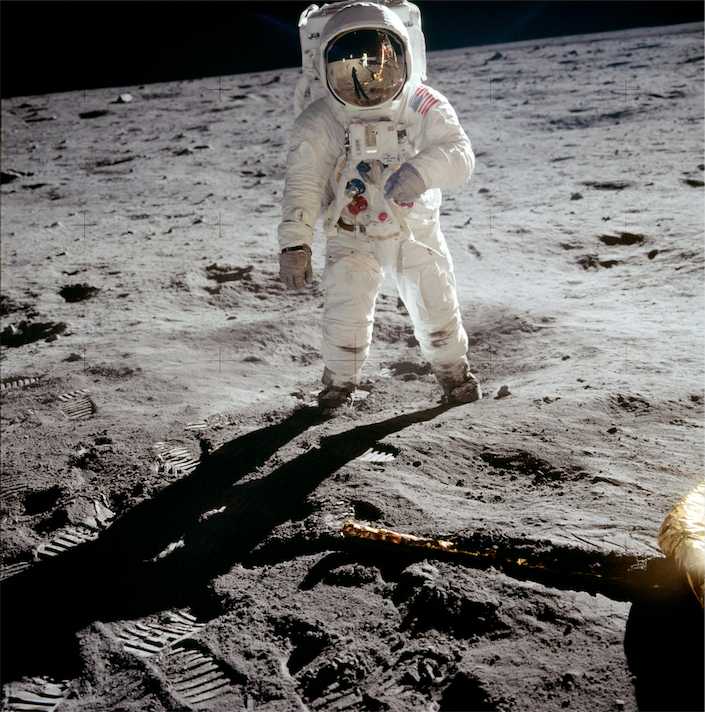 Returning to operational service with the Air Force, Colonel Aldrin was assigned as Commandant of the U.S. Air Force Test Pilot School at Edwards Air Force Base, California.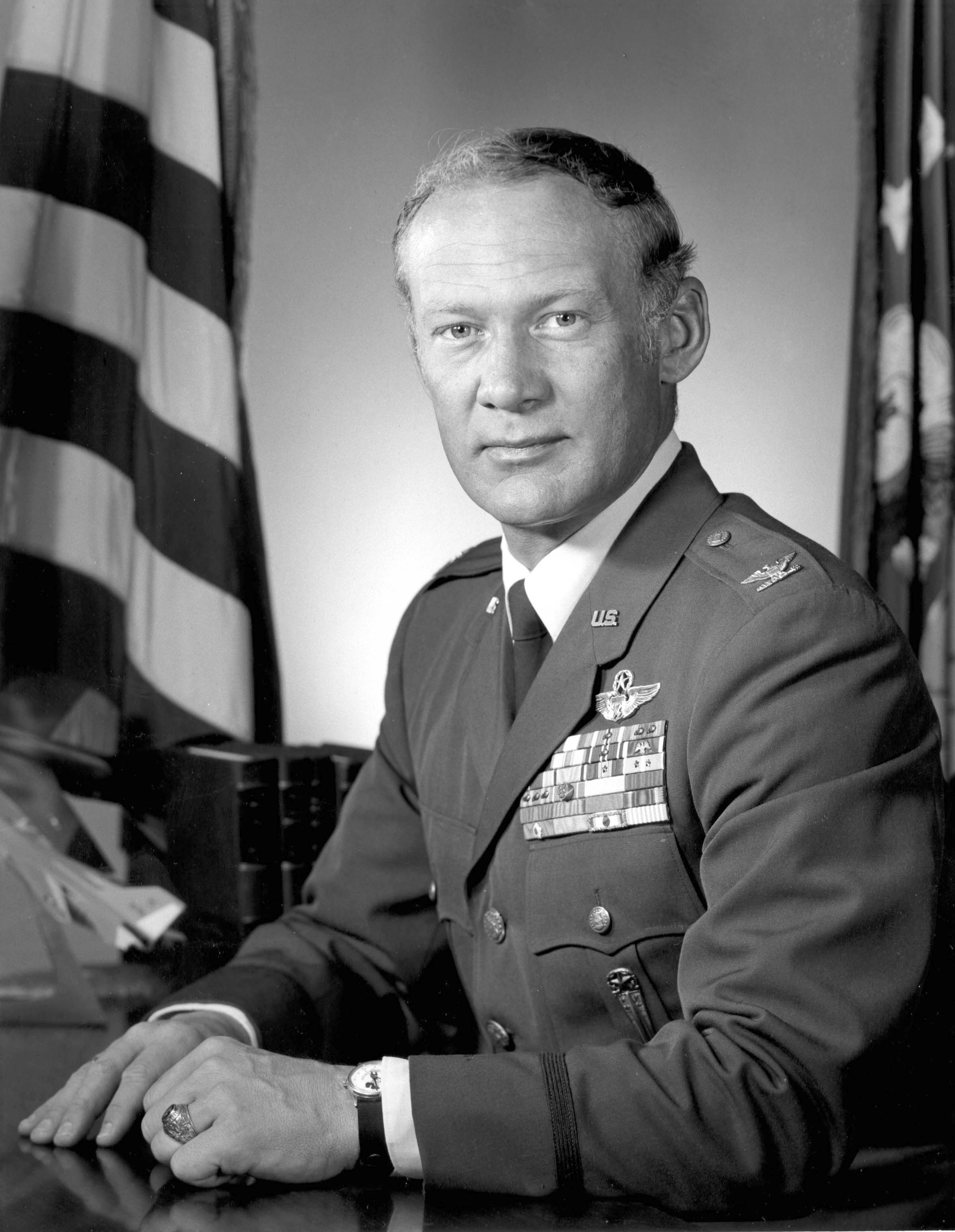 In Return To Earth, (Random House, Inc., New York, 1973) Buzz Aldrin wrote about the depression he suffered: After you've been to the Moon, what else is there?
Buzz Aldrin has written several books and he continues to advocate manned space exploration.
HAPPY 87th BIRTHDAY, Colonel!
© 2017, Bryan R. Swopes
by