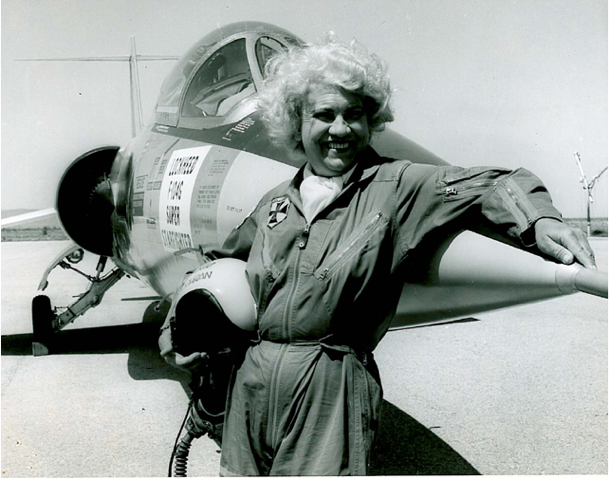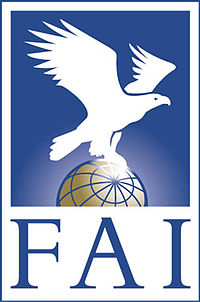 11 May 1964: At Edwards Air Force Base, California, Jacqueline Cochran flew a Lockheed F-104G Starfighter, 62-12222, to 2,300.23 kilometers per hour (1,429.30 miles per hour)—Mach 2.16—over a straight 15 to 25 kilometer course. She was the first woman to fly faster than Mach 2 and she set a new Fédération Aéronautique Internationale (FAI) World Speed Record. ¹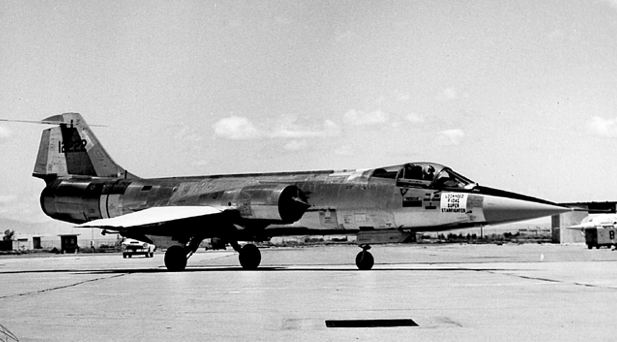 Jackie Cochran wrote about flying the 15/25 kilometer straight course in her autobiography:
Picture in your mind a rectangular tunnel, 300 feet high, a quarter of a mile wide, and extending 20 miles long through the air at an altitude of 35,000 feet. I had to fly through that tunnel at top speed without touching a side. There were no walls to see but radar and ground instruments let me know my mistakes immediately. Up there at 35,000 feet the temperature would be about 45 degrees below zero. Not pleasant but perfect for what I was doing. Inside the plane you are hot because of the friction of speeding through the air like that. The cockpit was air-conditioned, but when you descend, things happen so fast the plane's air-cooling system can't keep up with it. I was always hot and perspiring back on the ground.
—Jackie Cochran: An Autobiography, by Jacqueline Cochran and Maryann Bucknum Brinley, Bantam Books, New York 1987, Page 314.
Cochran set three speed records with this F-104G in May and June 1964. Under the Military Assistance Program, the U.S. Air Force transferred it to the Republic of China Air Force, where it was assigned number 4322. It crashed 17 July 1981.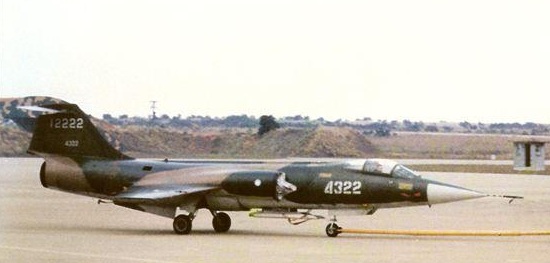 The F-104G was the final production version of the Lockheed Starfighter. Rather than an interceptor, the G-model was a fighter bomber, with a strengthened fuselage and wings, and hardpoints for carrying bombs and additional fuel tanks. Built by Lockheed, they were also licensed for production by Canadair, Dornier, Fiat, Fokker, Messerschmitt and SABCA.
The F-104G was a single-seat, single engine fighter bomber, 54 feet 8 inches (16.662 meters) long with a wingspan of just 21 feet, 9 inches (6.629 meters) and overall height of 13 feet, 6 inches (4.115 meters). The empty weight is 14,000 pounds (6,350.3 kilograms) and loaded weight is 20,640 pounds (9,362.2 kilograms).
The F-104G was powered by a General Electric J79-GE-11A engine, a single-spool, axial-flow, afterburning turbojet, which used a 17-stage compressor section and 3-stage turbine. The J79-GE-11A is rated at 10,000 pounds of thrust (44.48 kilonewtons), and 15,800 pounds (70.28 kilonewtons) with afterburner. The engine is 17 feet, 4.0 inches (5.283 meters) long, 3 feet, 2.3 inches (0.973 meters) in diameter, and weighed 3,560 pounds (1,615 kilograms).
The maximum speed is 1,328 miles per hour (2,137.2 kilometers per hour). It has a combat radius of 420 miles (675.9 kilometers) or a ferry range of 1,630 miles (2,623.2 kilometers) The service ceiling is 50,000 feet (15,240 meters).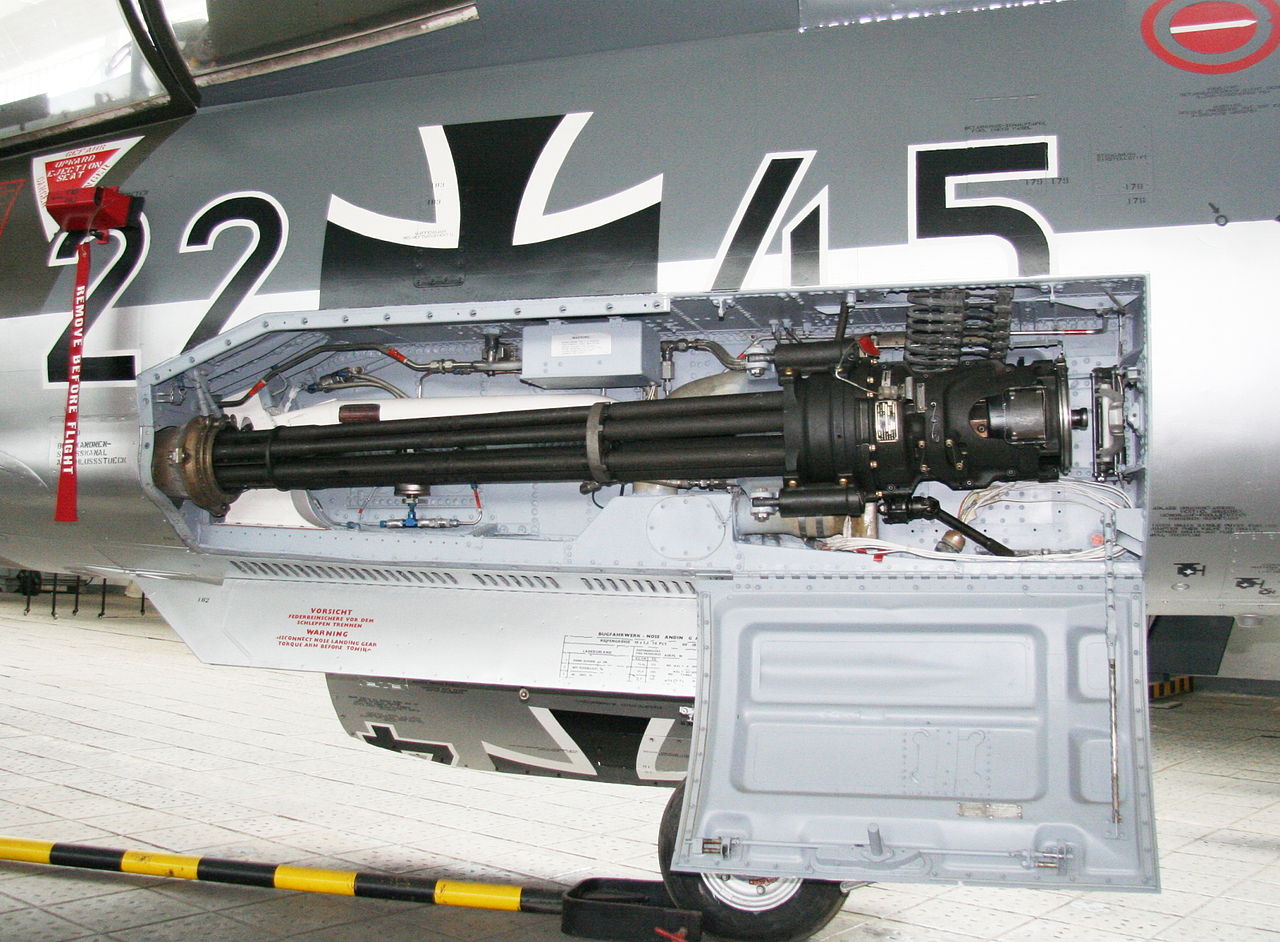 Armament consists of a 20 mm General Electric M61A1 Vulcan six-barreled Gatling gun, with 725 rounds of ammunition. Up to four AIM-9 Sidewinder air-to-air heat seeking missiles can be carried on the wingtips or under wing pylons. In place of missiles, two wingtip fuel tanks and another two under wing tanks could be carried.
On NATO alert, the F-104G was armed with a B43 variable-yield nuclear bomb mounted on the fuselage centerline hardpoint. The B43 could be set for explosive force between 170 kilotons and 1 megaton.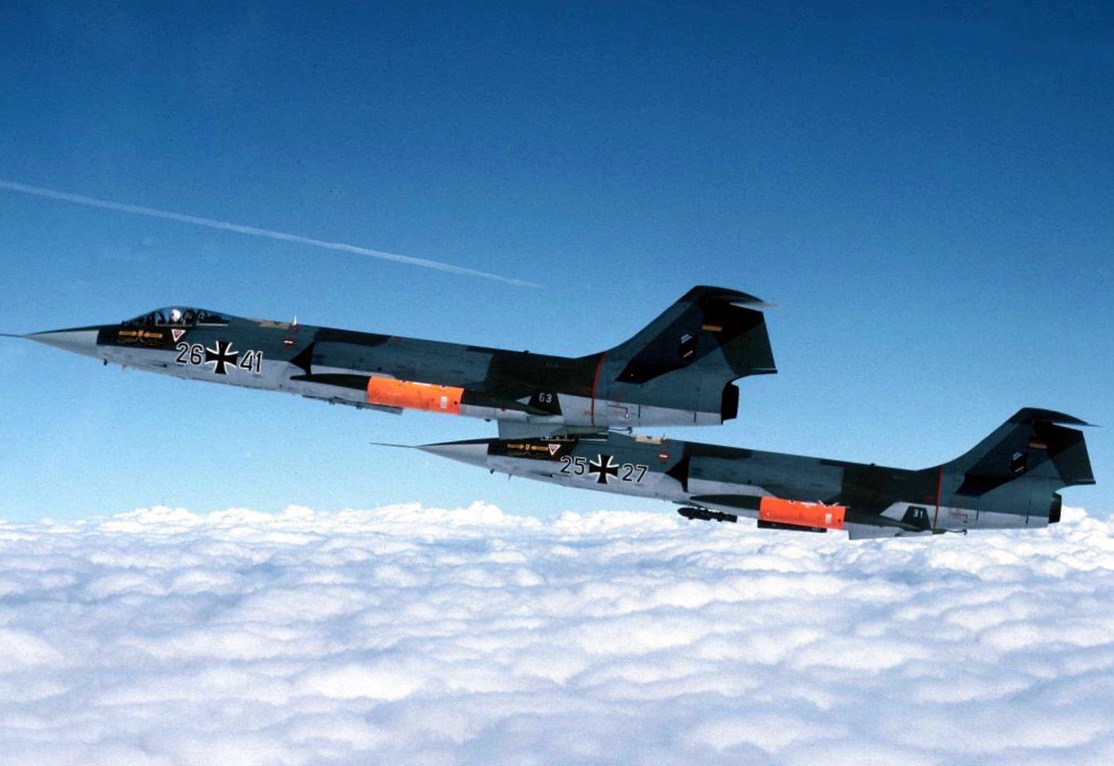 ¹ FAI Record File Number 13041
© 2017, Bryan R. Swopes