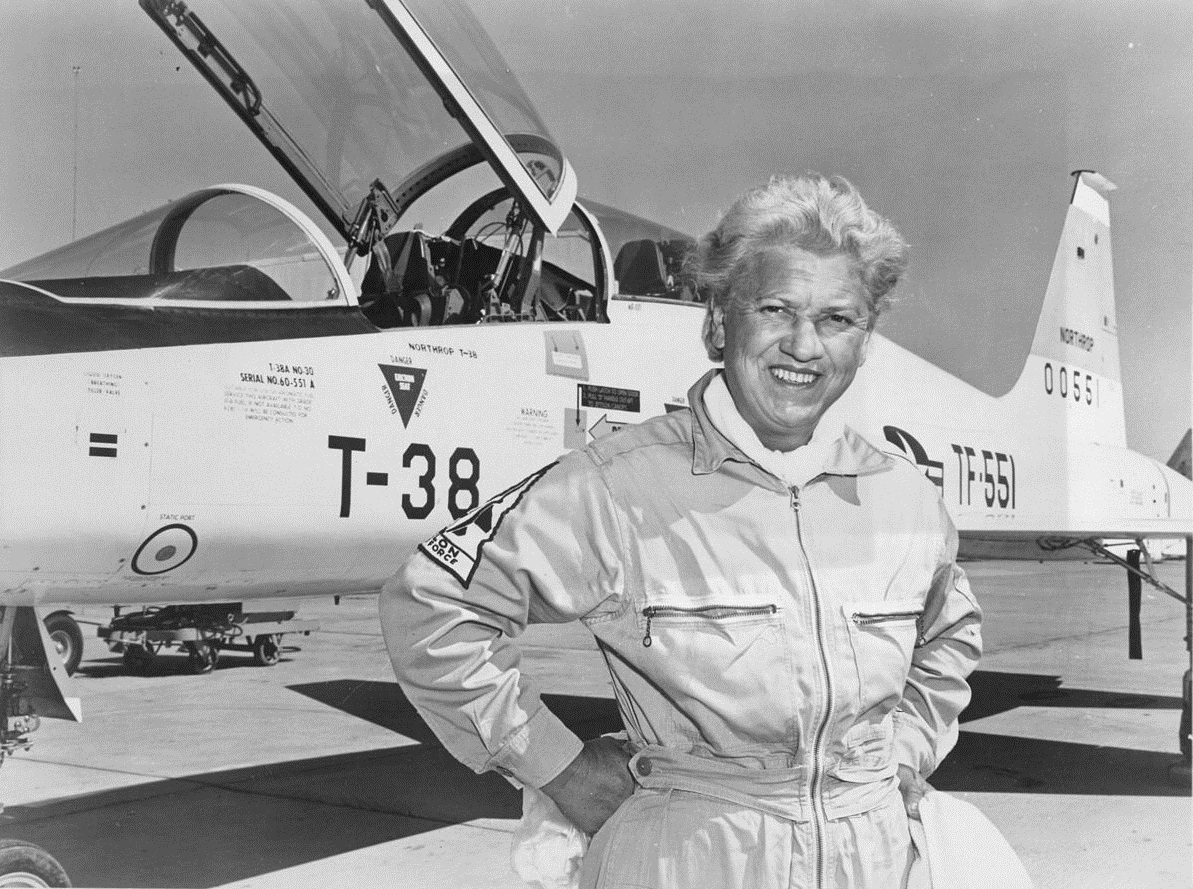 12 October 1961: From August to October 1961, Jackie Cochran, a consultant to Northrop Corporation, set a series of speed, distance and altitude records while flying a Northrop T-38A-30-NO Talon supersonic trainer, serial number 60-0551. On the final day of the record series, she set two Fédération Aéronautique Internationale (FAI) world records, taking the T-38 to altitudes of 16,841 meters (55,253 feet) in horizontal flight ¹ and reaching a peak altitude of 17,091 meters (56,073 feet). ²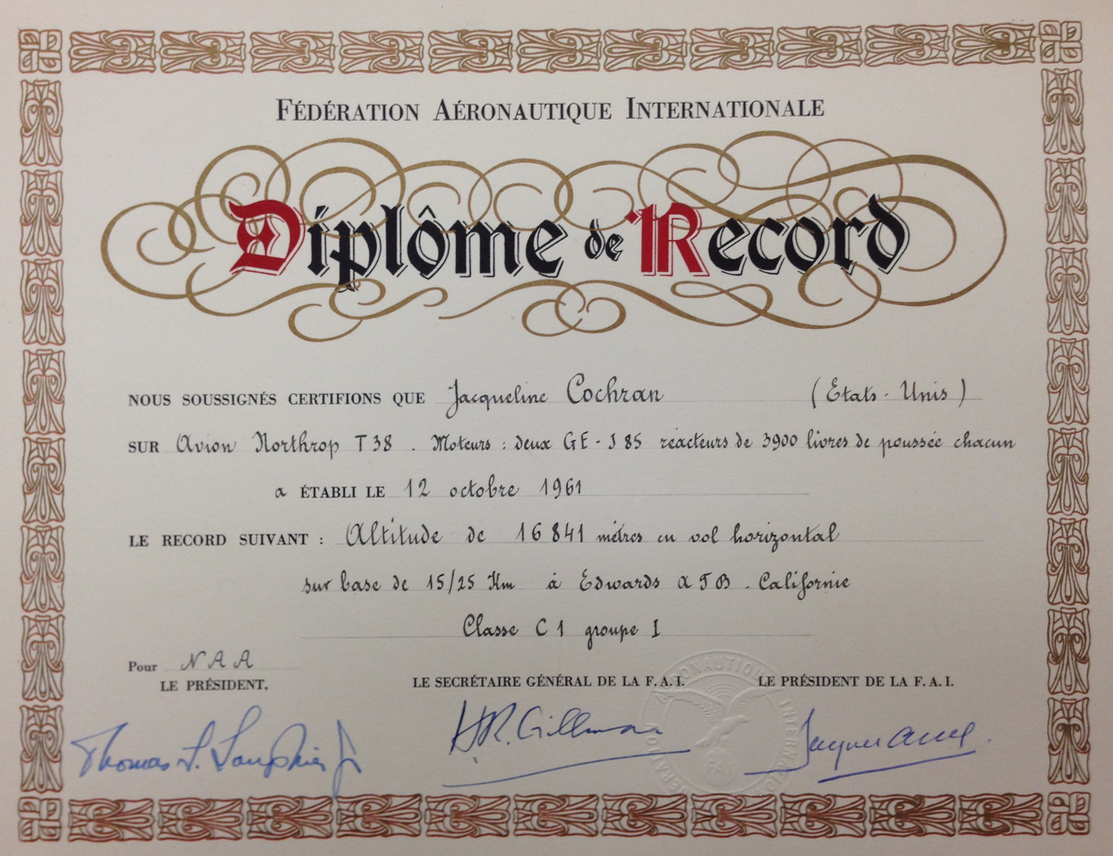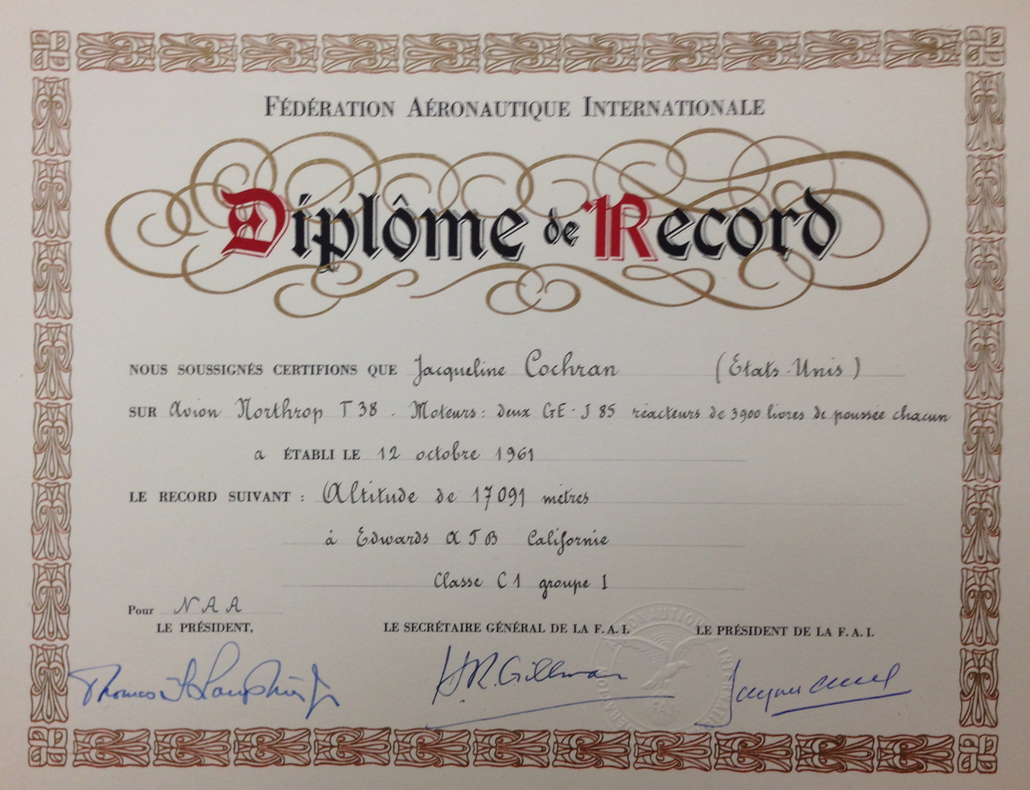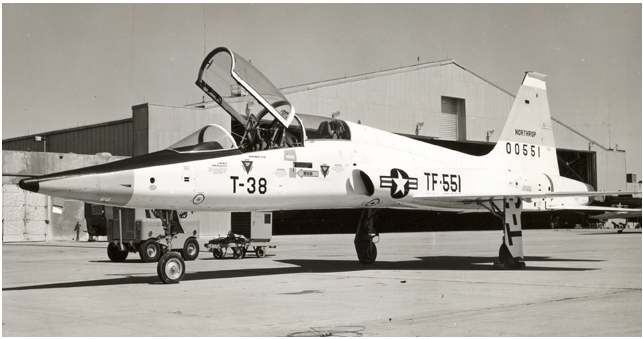 Famed U.S. Air Force test pilot Chuck Yeager, a close friend of Jackie Cochran, kept notes during the record series:
October 12  Jackie took off at 9 am in the T-38 using afterburner. Bud Anderson and I chased her in the F-100. It was an excellent flight with everything working perfect. Jackie entered the course at 55,800 feet at .93 Mach and accelerated to radar. At the end of the run Jackie pulled up to 56,800 and then pushed over. She cut the right afterburner at 52,000 feet and the left one at 50,000. At 12,000 feet she removed the face piece from her pressure suit and made a perfect landing on the lake bed.
Northrop-Air (Norair) presented Miss Cochran with one dozen yellow roses.
A very tender ending to a wonderful program and a fitting token to a wonderful lady—a pilot who gave Norair much more than they expected.
— Brigadier General Charles Elwood ("Chuck") Yeager, U.S. Air Force, quoted in Jackie Cochran: An Autobiography, by Jacqueline Cochran and Maryann Bucknum Brinley, Bantam Books, New York, 1987, Pages 307–308.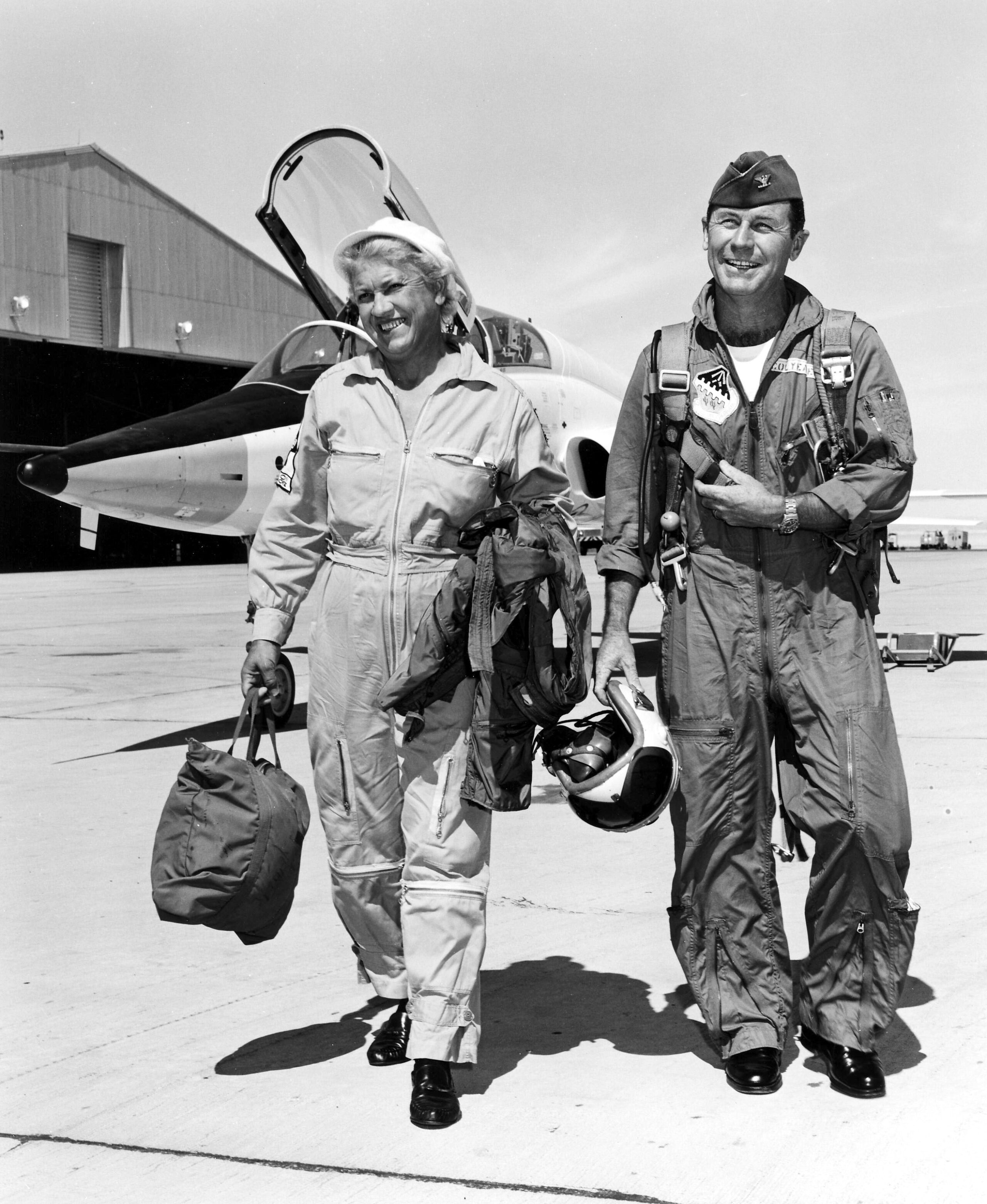 The T-38A is a two-seat, twin-engine jet trainer capable of supersonic speed. It is powered by two General Electric J85-5A turbojet engines producing 2,050 pounds of thrust (3,850 with afterburner). Jackie Cochran demonstrated its maximum speed, Mach 1.3. It has a service ceiling of 50,000 feet (15,240 meters) and a range of 1,140 miles (1,835 kilometers). In production from 1961 to 1972, Northrop has produced nearly 1,200 T-38s. It remains in service with the U.S. Air Force, U.S. Navy, and the National Aeronautics and Space Administration.
Jackie Cochran's record-setting T-38 is in the collection of the Smithsonian Institution, National Air and Space Museum.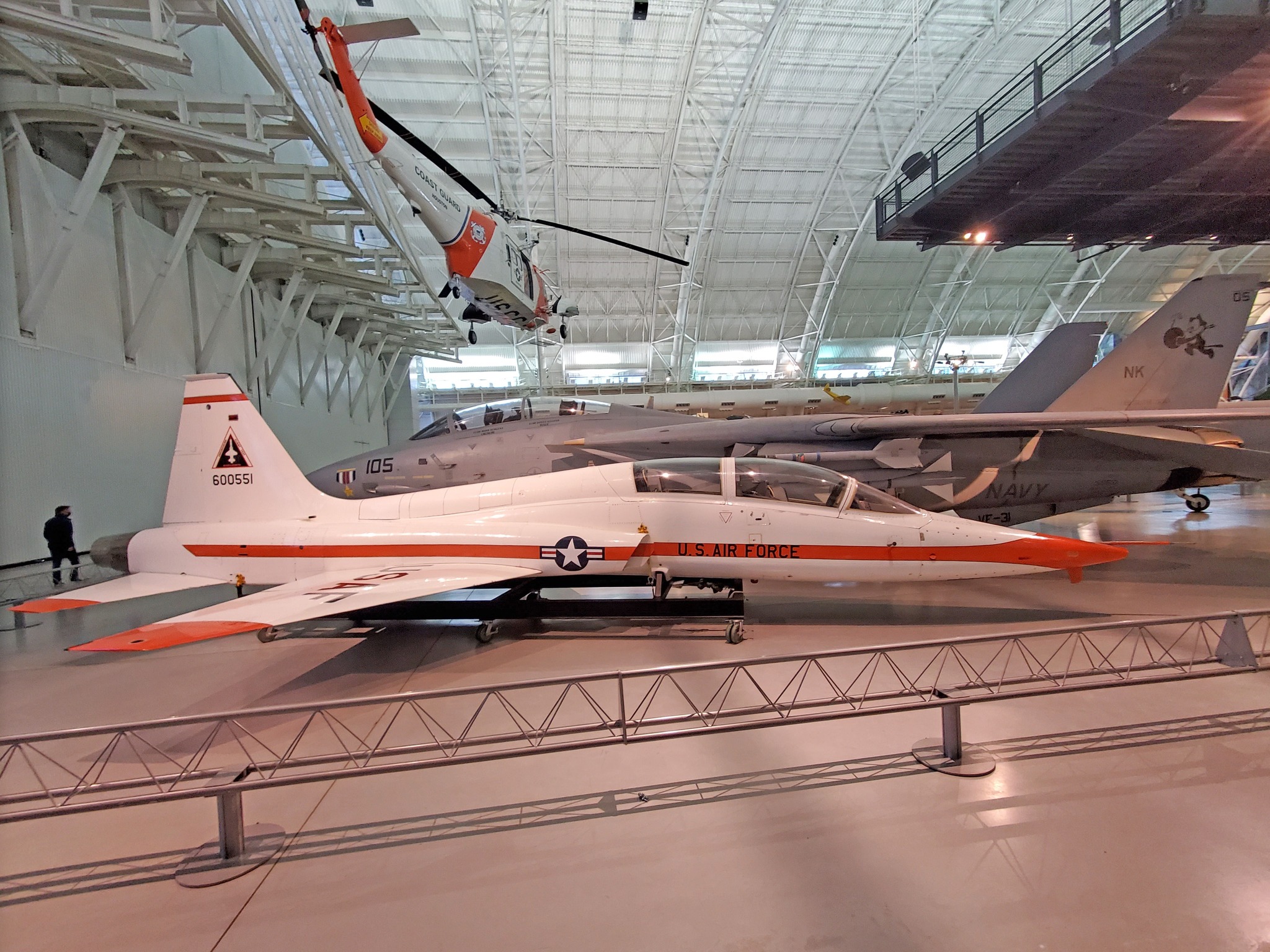 ¹ FAI Record File Number 12884
² FAI Record File Number 12855
© 2018, Bryan R. Swopes