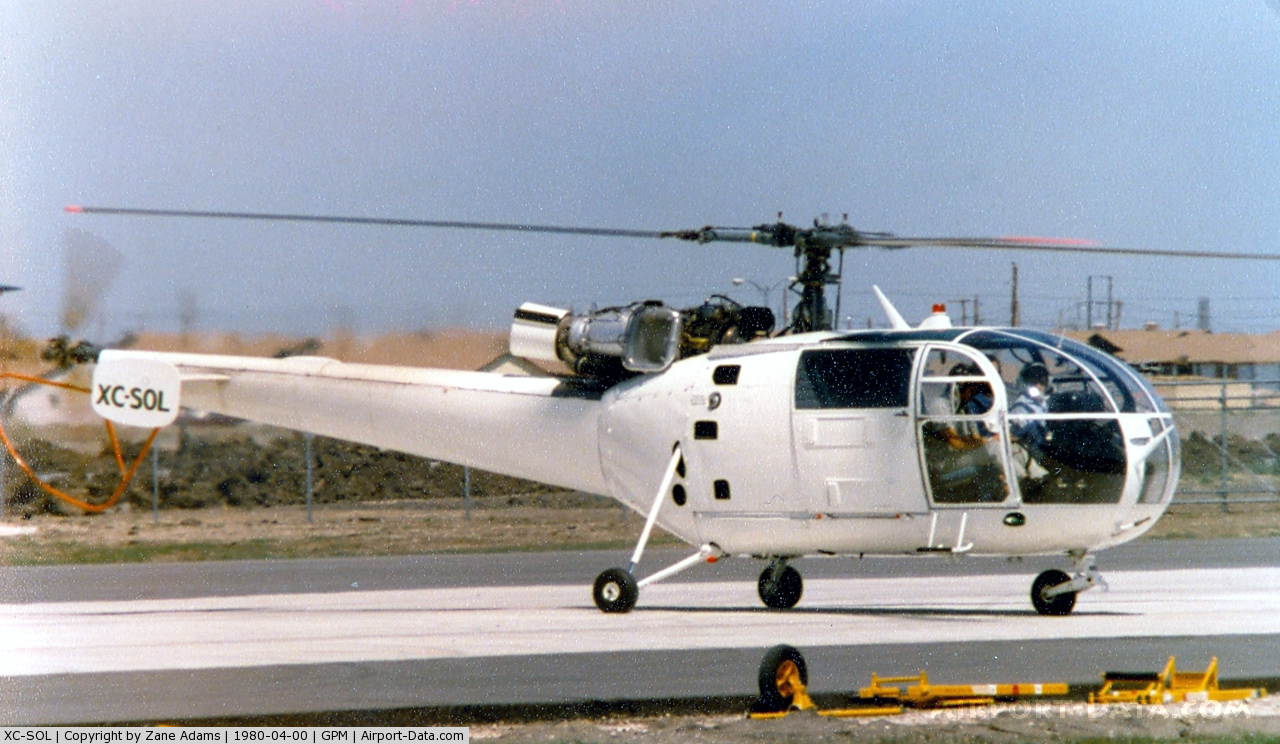 18 February 1973: Aérospatiale company pilots Daniel Bouchart and Didier Potelle land their SA 319B Alouette III helicopter, similar to the one in the photograph above, at the summit of Mount Kilimanjaro, an elevation of 5,895 meters (19,341 feet). Three days later, they landed atop Mount Kenya, the second highest mountain in Africa at 5,199 meters (17,057 feet).
This helicopter is extremely effective at high altitudes and is widely used in the Alps, the Canadian Rockies and the Himalayas. The SA 319B is a development of the previous SA 316B. It is a seven-place, single-engine, light helicopter, operated by one or two pilots.
The helicopter's fuselage is 10.14 meters (33 feet, 3.2 inches) long, with a main rotor diameter of 11.02 meters (36 feet, 1.5 inches). It has a height of 2.97 meters (9 feet, 8.9 inches), measured to the top of the rotor mast.
The three-bladed articulated main rotor turns clockwise, as seen from above. (The advancing blade is on the helicopter's left side.) Main rotor speed is 353 r.p.m. at 100% NR. A three-bladed tail rotor is mounted on the right side of the tail boom in a pusher configuration. It turns clockwise as seen from the helicopter's left side. (The advancing blade is below the tail boom.) The tail rotor has a diameter of 1.91 meters (6 feet, 3.2 inches). The tail rotor speed is 2,001 r.p.m.
The Alouette III has an approximate empty weight of 1,105 kilograms (2,436 pounds) and maximum takeoff weight of 2,100 kilograms (4,630 pounds).
The SA 319B is powered by a Turboméca Astazou XIV turboshaft engine, capable of producing 870 shaft horsepower, but derated to 660 shaft horsepower. This provides a power rating of 90 horsepower more than the earlier helicopter's Artouste IIIB engine. The engine turns 33,500 r.p.m at 100% N1.
The SA 316B Allouette III has a cruising speed of 180 kilometers per hour (112 miles per hour) and a maximum speed (VNE) of 210 kilometers per hour (130 miles per hour) at Sea Level. Its range is 500 kilometers (311 miles), and the service ceiling is 6,500 meters (21,325 feet).
The Alouette III has a Hover Ceiling in Ground Effect (HIGE) of 4,250 meters (13,944 feet) and Hover Ceiling Out of Ground Effect (HOGE) of 2,000 meters (6,562 feet). It's rate of climb is 330 meters per second (1,083 feet per minute).
Kilimanjaro is an extinct stratovolcano in Africa. It is the tallest free-standing mountain in the world. Mount Kenya is also an extinct volcano. Its peak is the volcanic plug of a stratovolcano that was likely once taller that Mount Kilimanjaro.
© 2016, Bryan R. Swopes
by