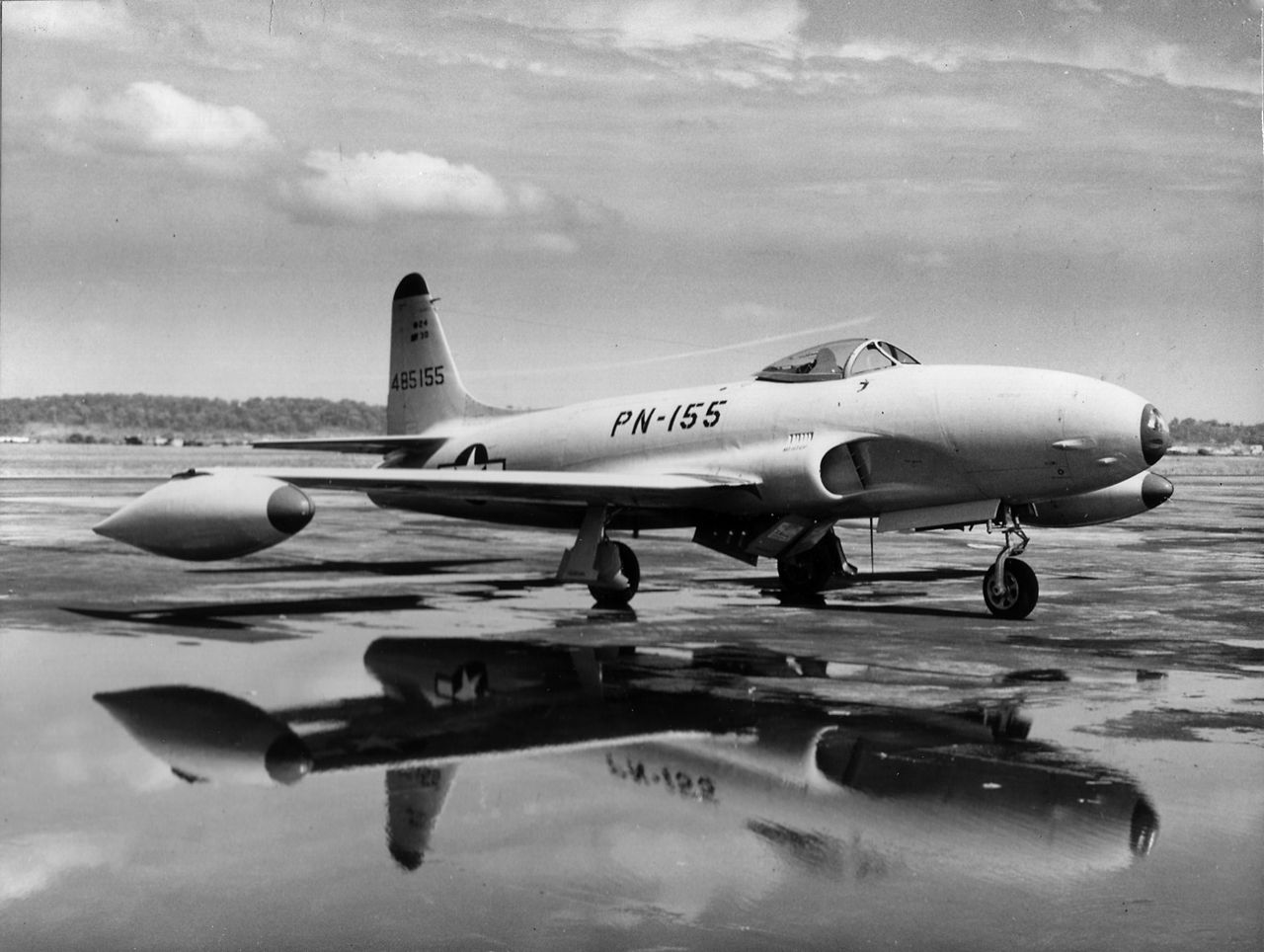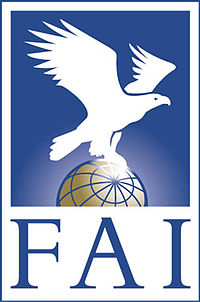 19 May 1946: 1st Lieutenant John J. Hancock, 1st Fighter Group, U.S. Air Force, set a Fédération Aéronautique Internationale (FAI) World Record for Speed Over a Closed Circuit of 2,000 Kilometers (1,242.742 miles), flying a Lockheed P-80A Shooting Star. The average speed was 708.592 kilometers per hour (440.299 miles per hour).¹
The speed record was announced by General Carl A. Spaatz on 4 June 1948:
. . . Among the 20-odd new world records announced today by General Spaatz were two new marks for the 1,000 and 2,000 kilometers set by Lt. J.J. Hancock, who flew a P-80 at an average speed of 440 miles per hour on May 19. (Two thousand kilometers are approximately 1,242 miles.) The established route for 1,000 kilometers is from Wright Field to St. Louis and return. In breaking the record for 2,000 kilometers, Hancock traveled the course twice and also bettered the record for 1,000 kilometers. As noted in a forgoing paragraph the 1,000 kilometer record for this aircraft was broken only a few hours after General Spaatz's announcement. [See TDiA, 4 June 1946]
One of the outstanding features of Hancock's record was that the flight was made at 35,000 feet [10,668 meters] in inclement weather. He would not have been able to make the flight if radar had not been used. Flying on instruments, he was "talked around" the course by the Radar Group, who could follow him on their screen.
—The Cincinnati Enquirer, Volume 106, No. 55, Tuesday, 4 June 1946, Page 9 at Column 2
The individual aircraft flown by Lieutenant Hancock while setting this record is not known.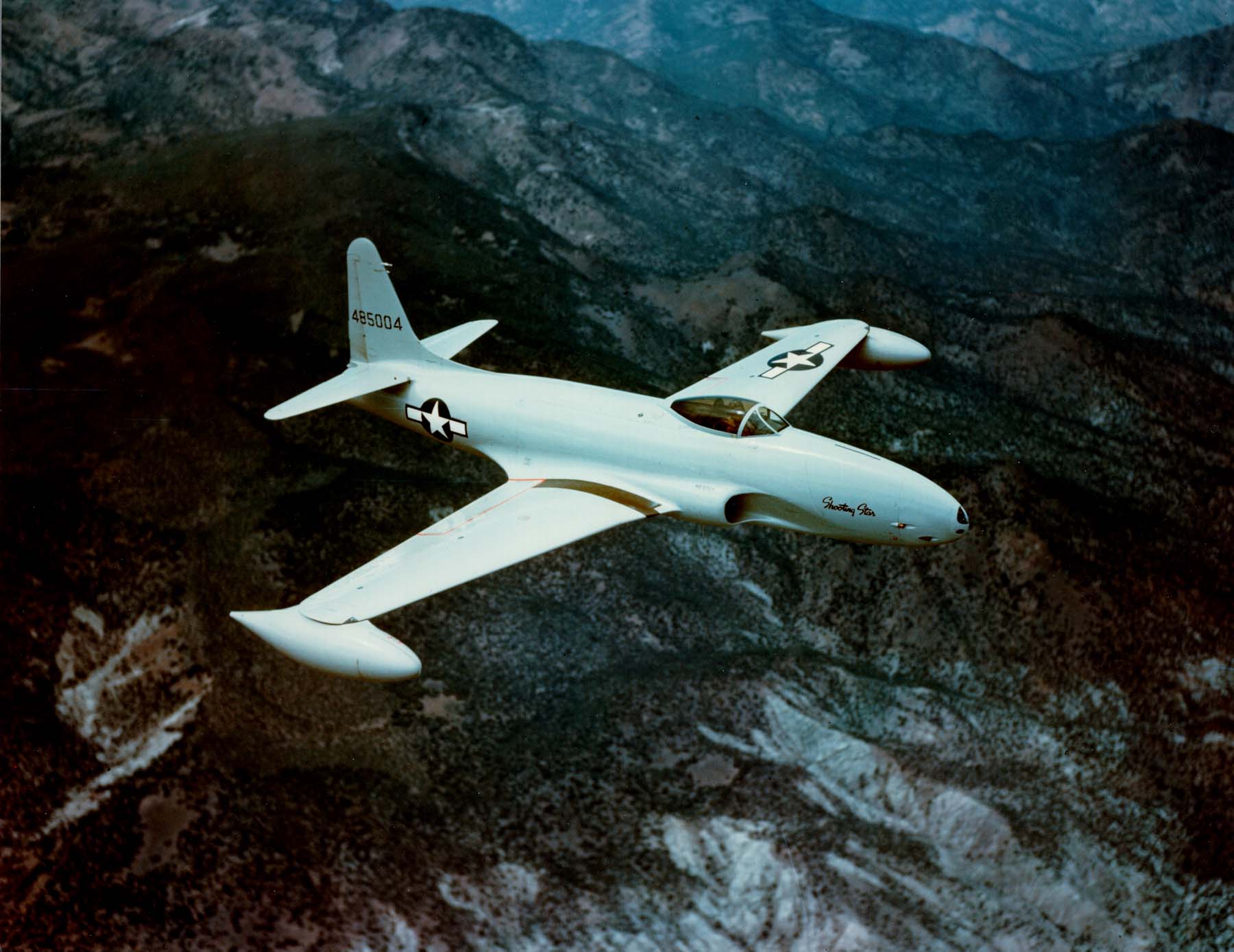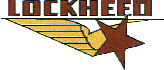 The Lockheed P-80-1-LO was the United States' first operational jet fighter. It was a single-seat, single engine airplane, designed by a team of engineers led by Clarence L. ("Kelly") Johnson. The prototype XP-80A, 44-83020, nicknamed Lulu-Belle, was first flown by test pilot Tony LeVier at Muroc Army Air Field (now known as Edwards Air Force Base) 8 January 1944.
The P-80A was 34 feet, 6 inches (10.516 meters) long with a wingspan of 38 feet, 10.5 inches (11.849 meters) and an overall height of 11 feet, 4 inches (3.454 meters). It weighed 7,920 pounds empty (3,592.5 kilograms) and had a maximum takeoff weight of 14,000 pounds (6,350.3 kilograms).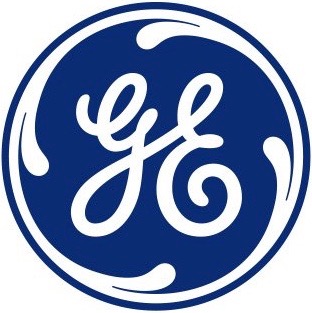 Early production P-80As were powered by either an Allison J33-A-9 or a General Electric J33-GE-11 turbojet engine. The J33 was a licensed version of the Rolls-Royce Derwent. It was a single-shaft turbojet with a 1-stage centrifugal compressor section and a 1-stage axial-flow turbine. The -9 and -11 engines were rated at 3,825 pounds of thrust (17.014 kilonewtons). The were 8 feet, 6.9 inches (2.614 meters) long, 4 feet, 2.5 inches (1.283 meters) in diameter and weighed 1,775 pounds (805 kilograms).
The P-80A had a maximum speed of 558 miles per hour (898 kilometers per hour) at Sea Level and 492 miles per hour (801 kilometers per hour) at 40,000 feet (12,192 meters). The service ceiling was 45,000 feet (13,716 meters).
Several hundred of the early production P-80 Shooting stars had all of their surface seams filled, and the airplanes were primed and painted. Although this process added 60 pounds (27.2 kilograms) to the empty weight, the decrease in drag allowed a 10 mile per hour (16 kilometers per hour) increase in top speed. The painted surface was difficult to maintain in the field and the process was discontinued.
The P-80A Shooting Star was armed with six Browning AN-M2 .50-caliber (12.7×99 NATO) machine guns mounted in the nose.
John J. Hancock, 27th Fighter Squadron, 1st Fighter Group, made a belly landing in a P-80A, 44-85325, 3 miles north east of March Field, CA, 16 February 1947.
Two years later, 22 May 1948, Jackie Cochran broke Lieutenant Hancock's record when she flew her green piston-engine North American Aviation P-51B Mustang, NX28388, to an average speed of 720.134 kilometers per hour (447.470 miles per hour) over a 2,000 kilometer course.²
¹ FAI Record File Number 8941
² FAI Record File Numbers 4479 and 12321
© 2017, Bryan R. Swopes