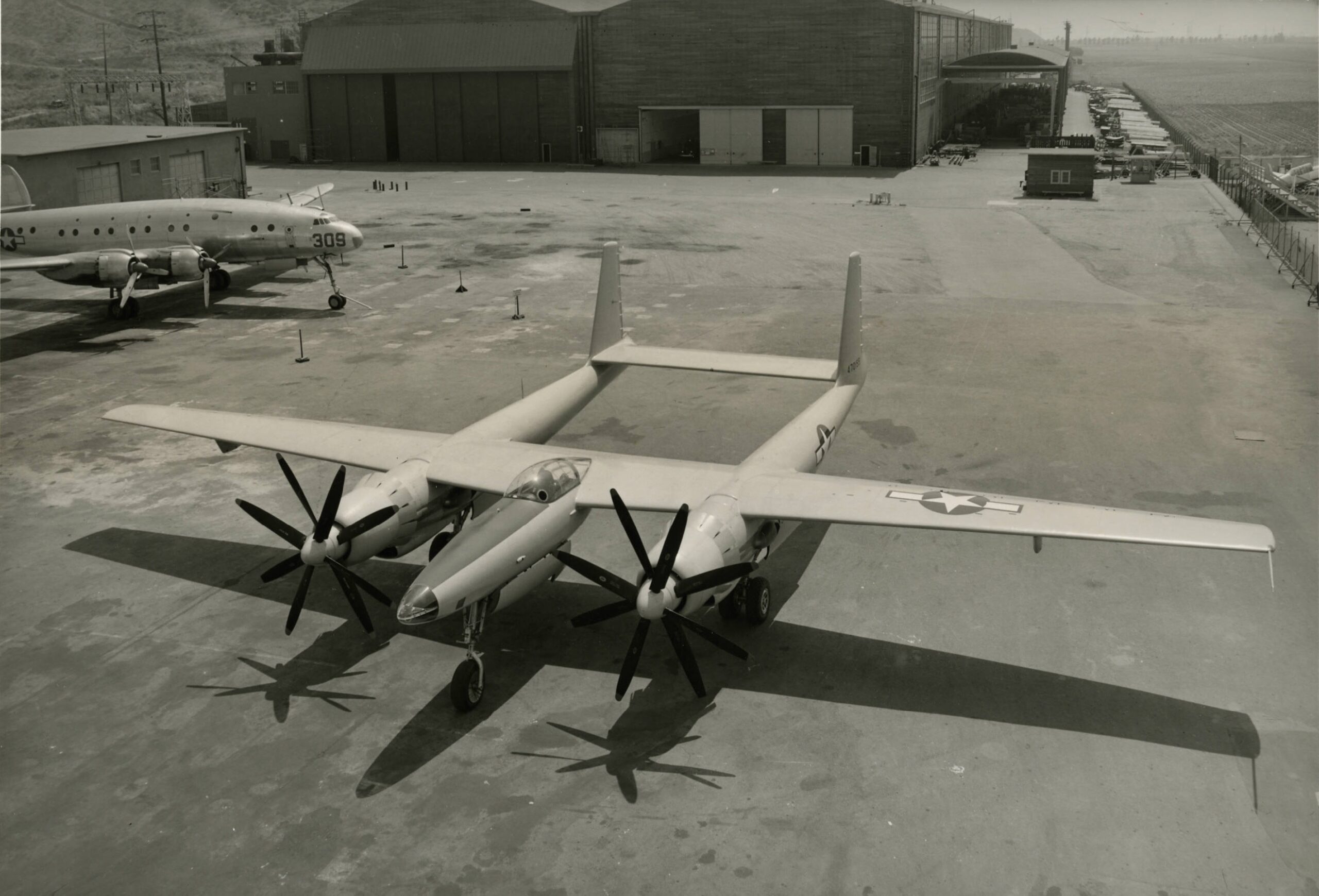 7 July 1946: At the Hughes Aircraft Company's private airport in Culver City, California, the first of two prototype XF-11 photographic reconnaissance airplanes took of on its first flight. In the cockpit was Howard Robard Hughes, Jr.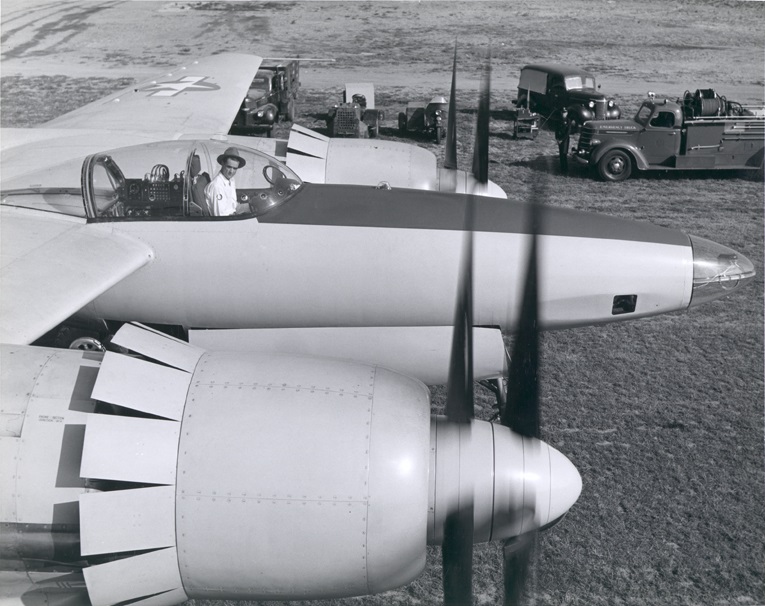 The Hughes XF-11 was designed to be flown by a pilot and a navigator/photographer. Its configuration was similar to the Lockheed P-38 Lightning and Northrop P-61 Black Widow, as well as the earlier Hughes D-2. The prototype was 65 feet, 5 inches (19.939 meters) long with a wingspan of 101 feet, 4 inches (30.886 meters) and height of 23 feet, 2 inches (7.061 meters). The empty weight was 37,100 pounds (16,828.3 kilograms) and maximum takeoff weight was 58,300 pounds (26,444.4 kilograms).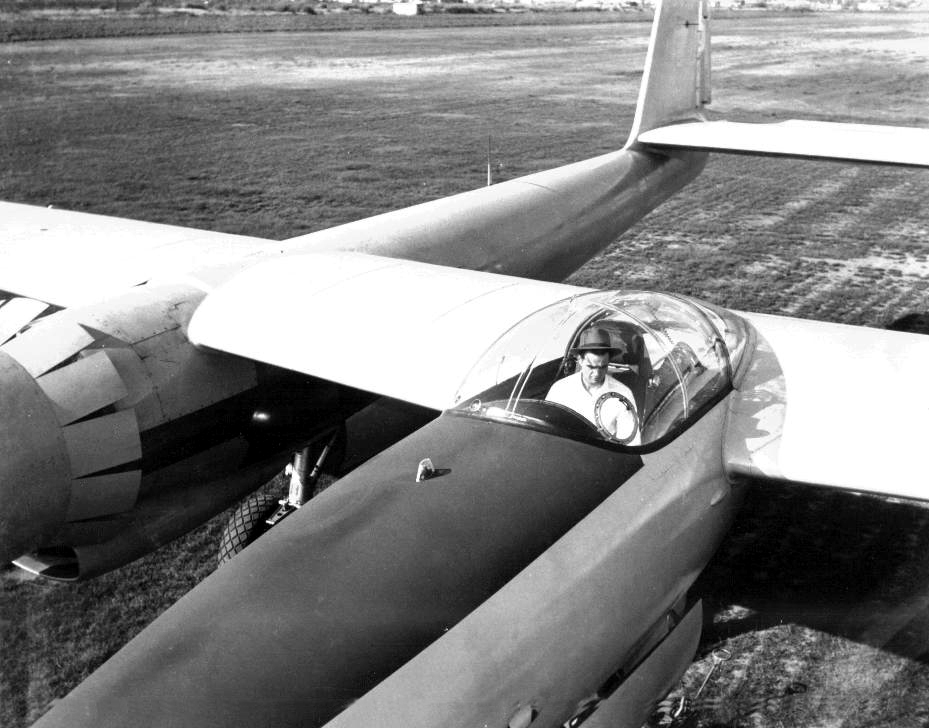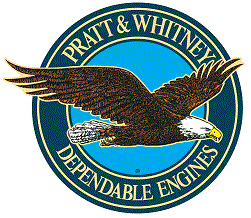 The XF-11 was powered by two air-cooled, supercharged 4,362.49-cubic-inch-displacement (71.49 liter) air-cooled, supercharged Pratt & Whitney R-4360-31 (Wasp Major TSB1-GD) four row, 28-cylinder radial engines. This engine had a compression ratio of 7:1. It had a normal power rating of 2,550 horsepower at 2,550 r.p.m. at 5,000 feet (1,524 meters), and 3,000 horsepower at 2,700 r.p.m. for takeoff. The R-4360-31 was 4 feet, 4.50 inches (1.334 meters) in diameter, 9 feet, 6.25 inches (2.902 meters) long and weighed 3,506 pounds (1,590 kilograms). The engines drove a pair of contra-rotating four-bladed propellers through a 0.381:1 gear reduction.
The planned maximum speed was 450 miles per hour (724 kilometers per hour), service ceiling 44,000 feet (13,411 meters) and planned range was 5,000 miles (8,047 kilometers).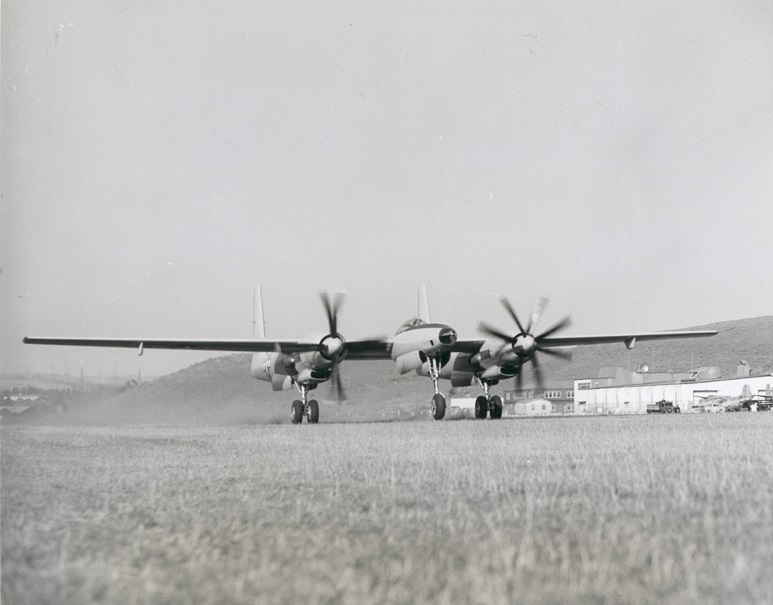 After about an hour of flight, a hydraulic fluid leak caused the rear propeller of the right engine to go into reverse pitch. Rather than shutting the engine down and feathering the propellers to reduce aerodynamic drag, Hughes maintained full power on the right engine but reduced power on the left, attempting to limit adverse yaw to the right side.
Unable to make it back to the Culver City airport, Hughes planned to land at the Los Angeles Country Club. At 7:20 p.m., the airplane crashed into three houses on North Whittier Drive, Beverly Hills, California. The fire destroyed the prototype and one of the houses and heavily damaged the others. Howard Hughes was seriously injured in the crash.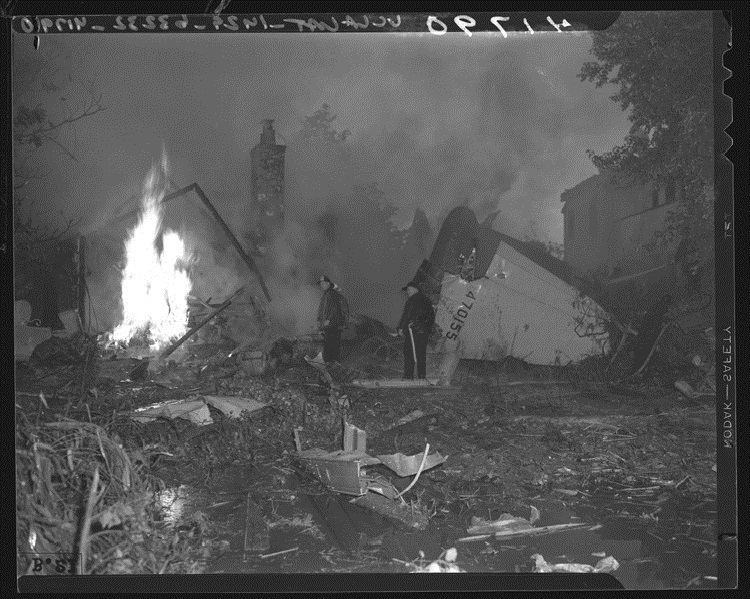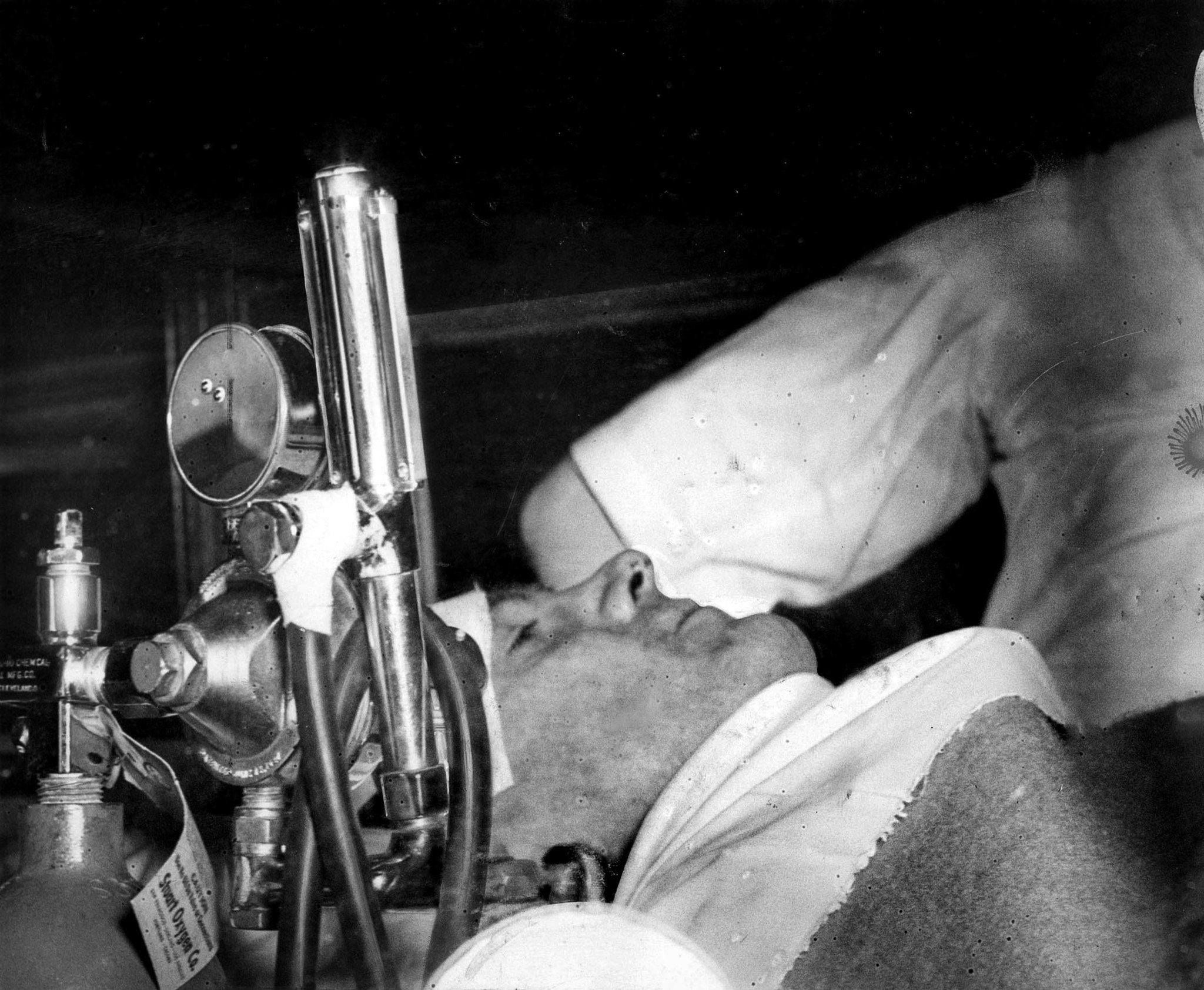 The investigating board criticized Hughes for not following the flight test plan, staying airborne too long, and deviating from a number of standard test flight protocols. The cause of the actual crash was determined to be pilot error.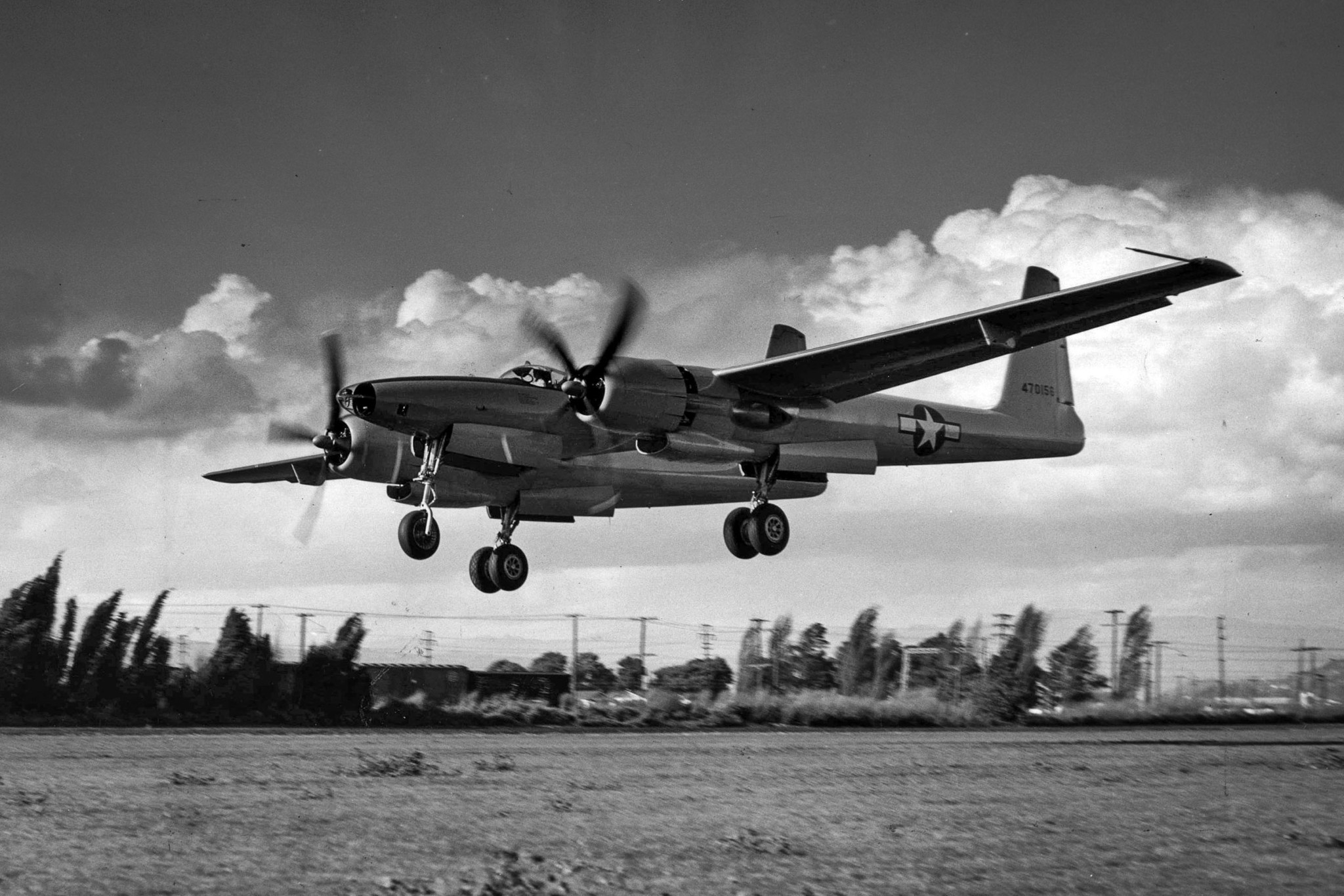 A second XF-11 was completed and flew in April 1947, again with Hughes in the cockpit. The project was cancelled however, in favor of the Northrop F-15 Reporter and Boeing RB-50 Superfortress, which were reconnaissance aircraft based on existing combat models already in production.
© 2019, Bryan R. Swopes