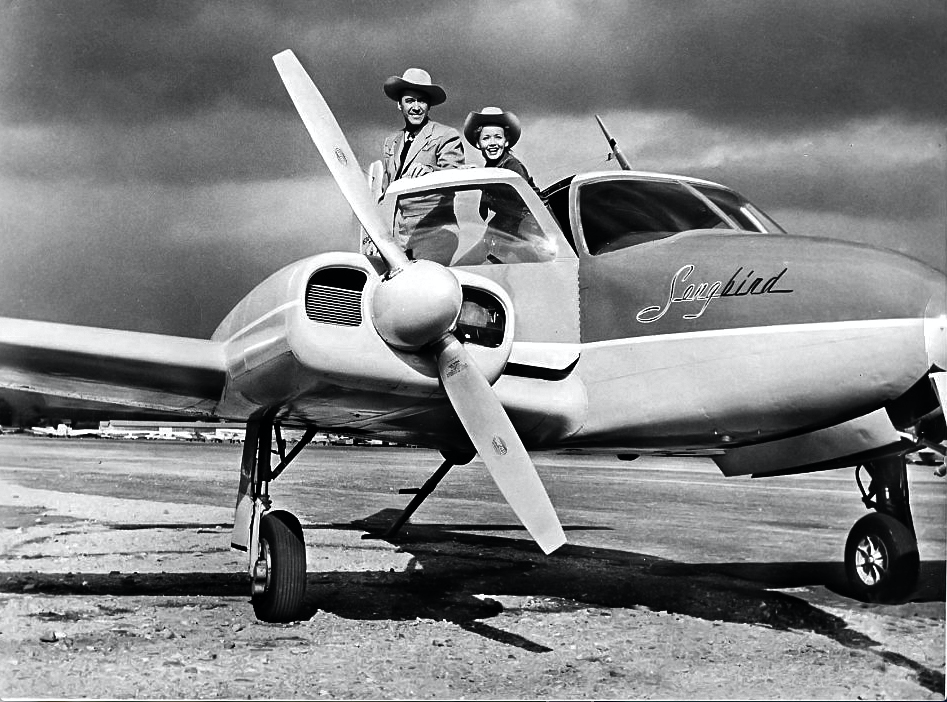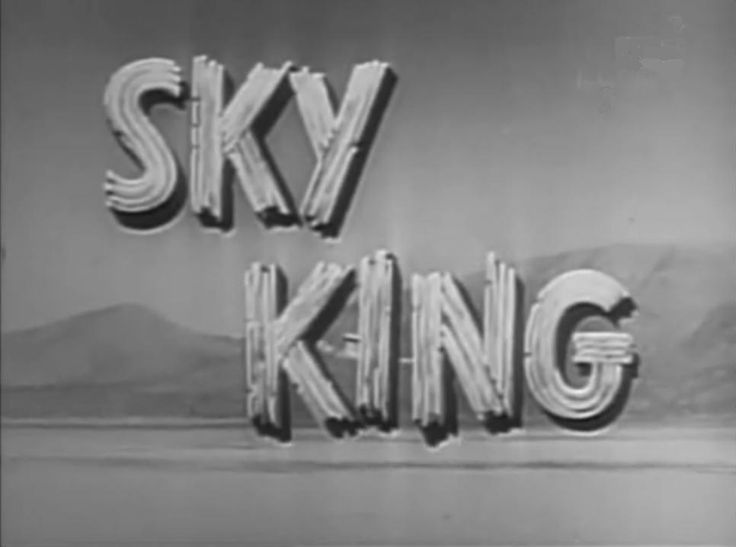 16 September 1951: On Sunday afternoon at 4:30 p.m. (in most locations), the speakers of American television sets blared with the roar of a twin-engine airplane, while the announcer called, "Out of the clear blue of the western sky comes. . . SKY KING!" The television series "Sky King" debuted on the NBC Television Network.
"Schuyler King," owner of the Flying Crown Ranch in the fictional town of Grover, Arizona, was portrayed by actor Kirby Grant. His niece, "Penny," was played by actress Gloria Winters.¹ The television program (developed from an earlier radio series) was a juvenile action-adventure series set in the American Southwest. The lead character, Sky King, was a former naval aviator-turned-rancher who was frequently called on to deal with criminals and spies, and to rescue his niece, all while using his airplane, which he had named Songbird.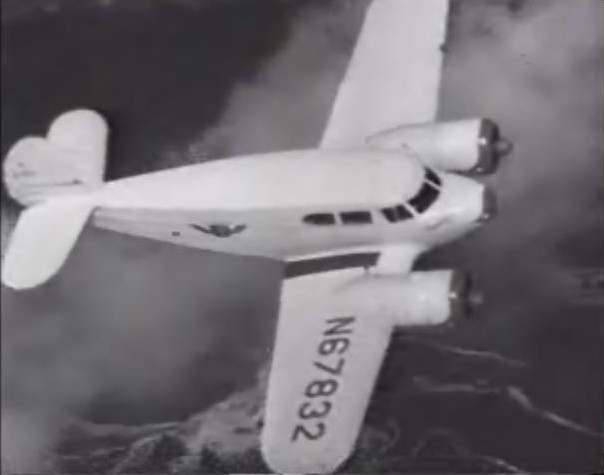 Several airplanes were used during the filming of the television series. Initially, "Uncle Sky's" airplane was a twin-engine Cessna T-50, N67832, owned by Paul Mantz. This airplane had been built as a U.S. Army Air Corps UC-78B Bobcat 43-32179 (Cessna serial number 6117). In 1946 it was sold as surplus by the War Assets Administration and registered under Cessna's T-50 type certificate. N67832 was last registered to an owner in Clinton, Missouri. The registration was cancelled 16 March 2018.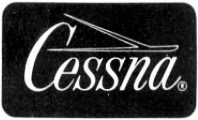 The best known Flying Crown Ranch airplane, though, was a 1958 Cessna 310B, serial number 35548. In the title sequence of later episodes, Songbird is clearly seen with FAA registration N5348A on the bottom of its left wing as it banks away from the camera plane.
After filming of the "Sky King" series came to an end in 1959, Cessna sold N5348A. On 4 August 1962, it crashed near Delano, California, and its pilot was killed.
Some sequences filmed from inside the Songbird show a partial N-number of "-635B" on the upper surface of the right wing. This airplane was probably Cessna 310B 35735, registered N6635B. It was destroyed when it crashed while on approach to Van Nuys Airport (VNY) at 11:49 a.m., 17 December 1969. All three persons on board were killed.
N5348A was painted white, yellow and gold. Cessna owned the airplane and it was usually flown by the manufacturer's pilot. A fuselage which had been used for static testing was also provided by Cessna for use in closeup and interior cockpit scenes.
The Model 310 was a 5-place light twin. It was the first airplane built by Cessna to have retractable tricycle landing gear. It was also the first Cessna design to be tested in a wind tunnel. In 1958, the only year in which the 310B variant was produced, the list price for a new airplane was $59,950. The airplane's fuselage was 26 feet, 3 inches (8.001 meters) long (27 feet, 0 inches/8.230 meters including the extended nose wheel). Its wingspan was 35 feet, 9 inches (10.897 meters) and overall height of 10 feet, 8 inches (3.251 meters). Its empty weight was approximately 2,850 pounds (1,293 kilograms) and maximum takeoff weight of 4,700 pounds (2,132 kilograms).

The Cessna 310B was powered by two air-cooled, normally-aspirated, 471.239-cubic-inch-displacement (7.722 liters) Continental Motors O-470-M horizontally-opposed six-cylinder direct-drive engines with a compression ratio of 7:1. They were rated at 240 horsepower at 2,600 r.p.m. for takeoff (5-minute limit), using 91/96 octane aviation gasoline. The O-470-M weighed 410 pounds (186 kilograms). The engines drove two-bladed Hartzell full-feathering propellers with a diameter of 7 feet, 0 inches (2.134 meters).
The 310B had a maximum structural cruise speed (VNO) of 200 miles per hour (322 kilometers per hour) and maximum speed (VNE) of 248 miles per hour (399 kilometers per hour). The light twin had a service ceiling of 20,000 feet (6,096 meters) and range of 1,000 miles (1,609 kilometers).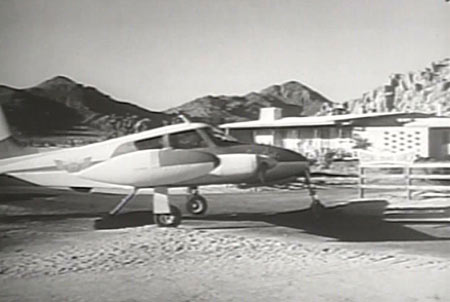 According to an aerodynamicist who worked for Cessna at the time, the 51-gallon (193 liters) wing-tip-mounted fuel tanks were the main design feature of the 310. Company management insisted on them as a safety measure, even though they caused some handling difficulties and slowed the airplane by nearly 10 miles per hour (16 kilometers per hour). In the early 310 models, the entire fuel load was carried in the tip tanks, with none in the wings. It was felt that keeping fuel as far from the passenger compartment was safer in the event of an accident.
The Model 310 was in production from 1954 to 1980. The 310B was produced only in 1958. A total of 6,321 of all variants were built.
¹ Gloria Winters was a friend of TDiA's sister-in-law. I met her at a Christmas Party circa 1977. My back was turned to her and she was in an adjacent room, but I heard her voice, which was instantly recognizable. "It's Penny!"
© 2018, Bryan R. Swopes