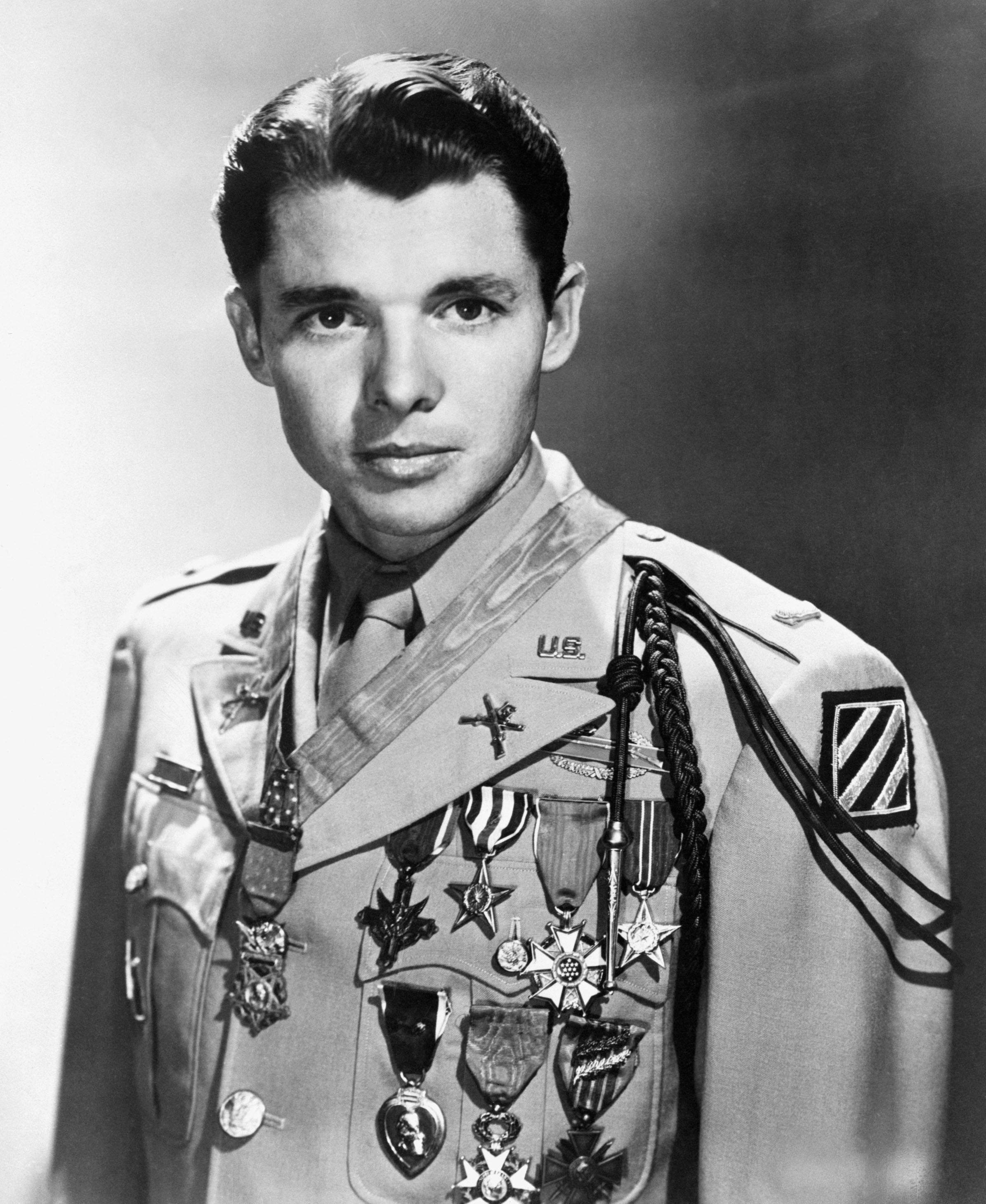 28 May 1971: At 12:08 p.m. Eastern Standard Time (16:08 UTC), a twin-engine Aero Commander 680E, N601JJ, flying through rain and fog, crashed into 3,056-foot (931 meter) Brush Mountain, approximately 16 miles (26 kilometers) west-northwest of Roanoke, Virginia. The point of impact was about 400 feet (122 meters) below the mountain's summit. All six persons on board were killed. The wreckage burned.
Witnesses had seen the airplane flying in and out of clouds at very low altitude, and at one point attempting a landing on a highway.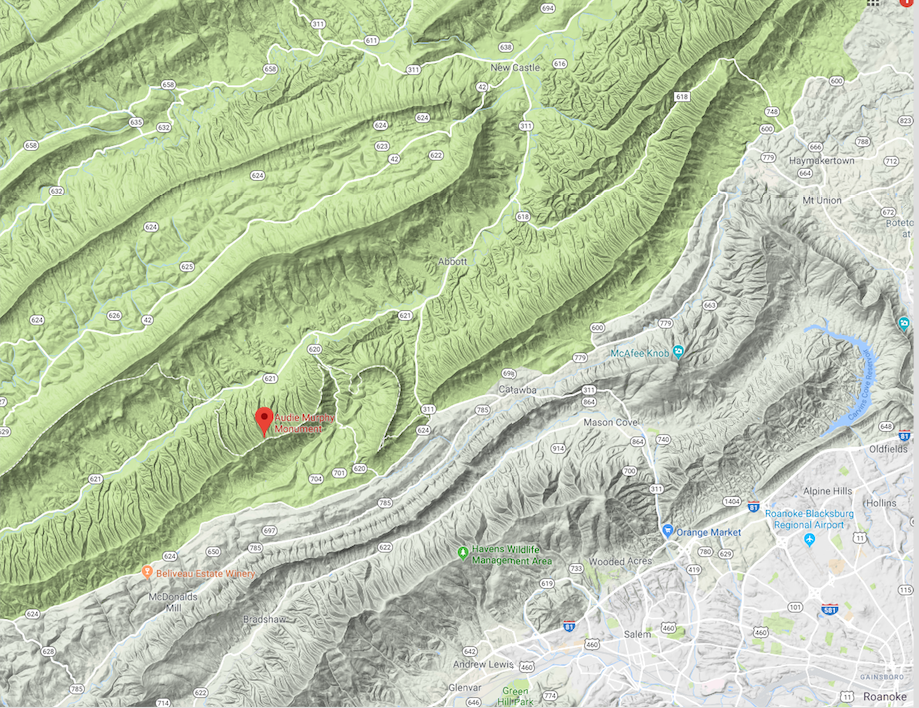 One of the passengers aboard the Aero Commander was 45-year-old Audie Leon Murphy, recipient of the Medal of Honor and the most highly-decorated American soldier of World War II. Other passengers were Claude Crosby, Kim Dodey, Jack Littleton and Raymond Prater, business associates of Murphy.
The Aero Commander was flown by Herman Levelle Butler of El Paso, Texas. Born in Louisiana, 30 December 1927, Butler had served as a seaman 2nd class in the United States Navy during World War II. He held a private pilot certificate with ratings for single- and multi-engine airplanes. Significantly, he was not instrument rated. Butler had flown more than 8,000 hours, but the Aero Commander was new to him. He only had 6 hours in type.
Just over a year earlier, 14 March 1970, Herman Butler had crashed a Piper PA-23 Apache light twin-engine airplane 7 miles (11 kilometers) north of Angeline County Airport (LFK), Lufkin, Texas. Both engines stopped when the airplane ran out of fuel. Butler had unsuccessfully attempted to land on a highway on that occasion, as well, but the airplane stalled and crashed into trees. The Piper was destroyed, though Butler was only slightly injured.
The National Transportation Safety Board investigated the 28 May 1971 crash. It determined that the probable cause of the accident was:
.  .  . the pilot's attempt to continue visual flight into adverse weather conditions at an altitude too low to clear the mountainous terrain. The board also finds that the pilot attempted to continue flight into instrument weather conditions which were beyond his operational capabilities.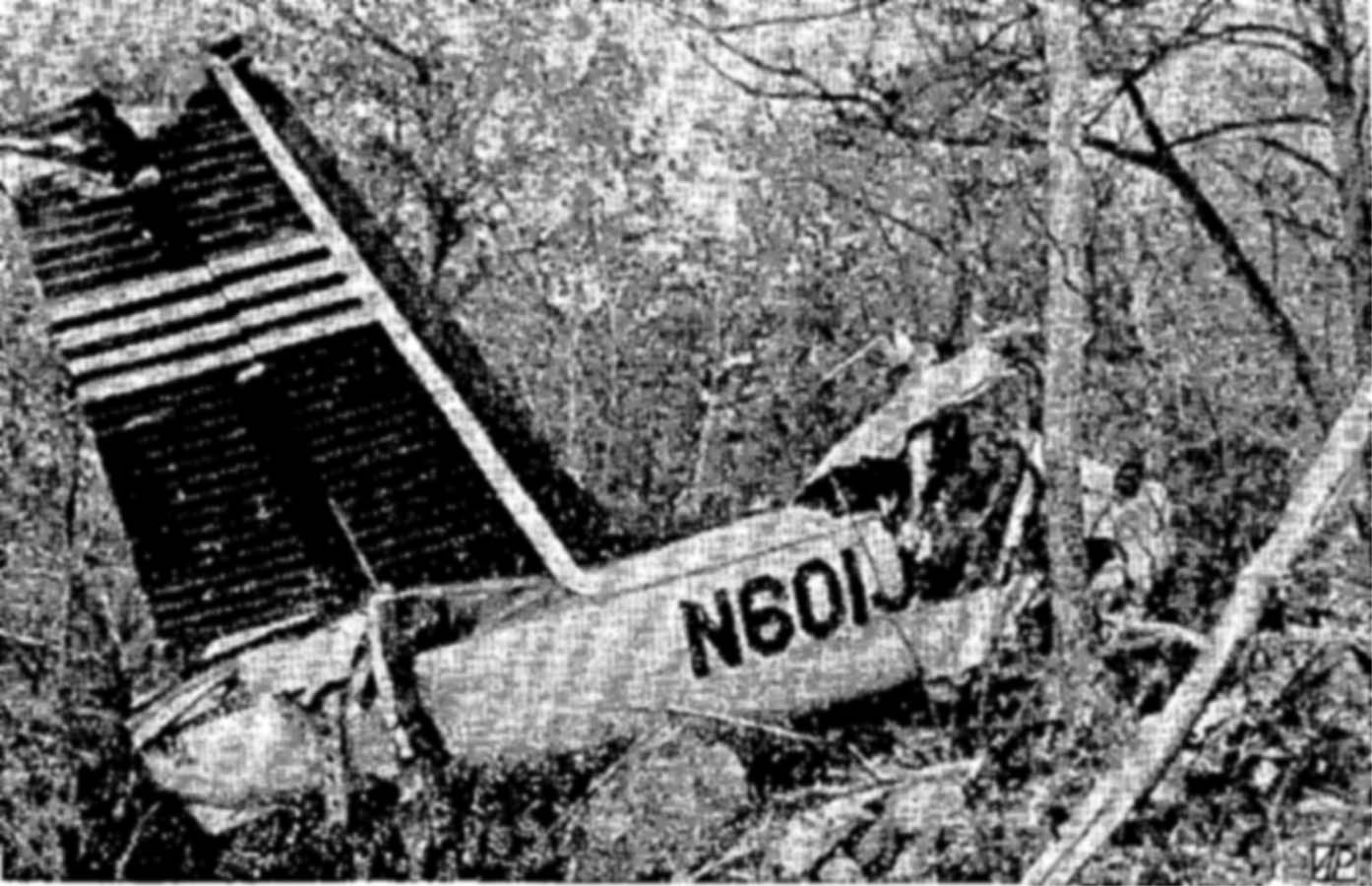 Major Audie Leon Murphy, United States Army (Retired), had served in nine military campaigns in the Mediterranean and European Theaters during World War II, and later served in the Korean War. His military accomplishments are too numerous to describe here, but they were truly heroic.
Murphy wrote about them in his autobiography, To Hell and Back (Henry Holt and Company, 1949) which was adapted into one of the most successful motion pictures of the 1950s, and in which Murphy portrayed himself.
The Price of Valor: The Life of Audie Murphy, America's Most Decorated Hero of World War II, by David A. Smith, was published in 2015.
Murphy was a very popular Hollywood actor, though he suffered Post-Traumatic Stress Disorder (PTSD) as a result of his combat experiences. He was twice married. He raised horses in California and Texas.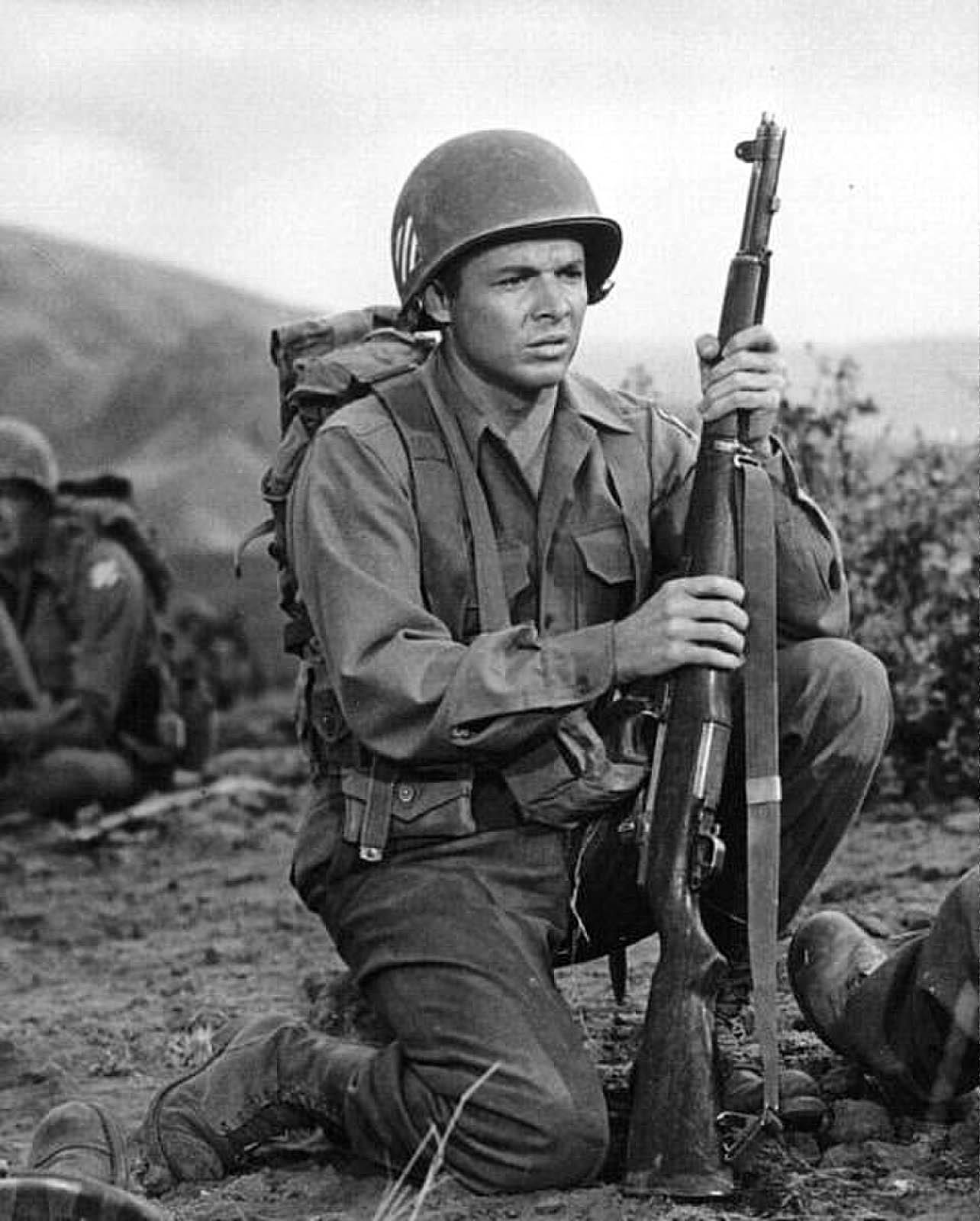 During a military career that spanned two wars, Major Audie Leon Murphy, United States Army, was awarded the Medal of Honor; Distinguished Service Cross; Silver Star with bronze oak leaf cluster (two awards); Legion of Merit; Bronze Star with "V" Device and bronze oak leaf cluster (two awards); Purple Heart with two bronze oak leaf clusters (three awards); Presidential Unit Citation with oak leaf cluster (two awards); Good Conduct Medal; American Campaign Medal; European–African–Middle Eastern Campaign Medal with one silver star, four bronze stars and one arrowhead device (nine campaigns); World War II Victory Medal; Army of Occupation Medal; Armed Forces Reserve Medal; Combat Infantryman Badge; Marksman Badge with Rifle Component Bar; Expert Badge with Bayonet Component Bar.
France appointed Murphy a Chevalier de la légion d'honneur (French Legion of Honor – Grade of Chevalier—Knight), and awarded him the Croix de Guerre with Silver Star, the Croix de Guerre with Palm, and the French Liberation Medal. Leopold III, King of Belgium, awarded the Belgian Croix de Guerre with 1940 Palm. He was authorized to wear the French Fourragère in the colors of the Croix de Guerre.
For his service as technical advisor for a 1960 film, "The Broken Bridge," Murphy was awarded the Army Outstanding Civilian Service Medal. The State of Texas awarded him the Texas Legislative Medal of Honor.
Audie Murphy's Medal of Honor citation reads as follows:
WAR DEPARTMENT
Washington 25, D.C., 9 August 1945
General Orders No. 65
MEDAL OF HONOR – Award
Section 1
I. MEDAL OF HONOR. – By direction of the President, under the provisions of the act of Congress approved 9 July 1918 (WD Bul. 43, 1918), a Medal of Honor for conspicuous gallantry and intrepidity at the risk of life above and beyond the call of duty was awarded by the War Department in the name of Congress to the following-named officer:
Second Lieutenant Audie L. Murphy, 01692509, 15th Infantry, Army of the United States, on 26 January 1945, near Holtzwihr, France, commanded Company B, which was attacked by six tanks and waves of infantry. Lieutenant Murphy ordered his men to withdraw to a prepared position in a woods while he remained forward at his command post and continued to give fire directions to the artillery by telephone. Behind him to his right one of our tank destroyers received a direct hit and began to burn. It's crew withdrew to the woods. Lieutenant Murphy continued to direct artillery fire which killed large numbers of the advancing enemy infantry. With the enemy tanks abreast of his position, Lieutenant Murphy climbed on the burning tank destroyer which was in danger of blowing up any instant and employed its .50 caliber machine gun against the enemy. He was alone and exposed to the German fire from three sides, but his deadly fire killed dozens of Germans and caused their infantry attack to waver. The enemy tanks, losing infantry support, began to fall back. For an hour the Germans tried every available weapon to eliminated Lieutenant Murphy, but he continued to hold his position and wiped out a squad which was trying to creep up unnoticed on his right flank. Germans reached as close as 10 yards only to be mowed down by his fire. He received a leg wound but ignored it and continued the single-handed fight until his ammunition was exhausted. He then made his way to his company, refused medical attention, and organized the company in a counterattack which forced the Germans to withdraw. His directing of artillery fire wiped out many of the enemy; he personally killed or wounded about 50. Lieutenant Murphy's indomitable courage and his refusal to give an inch of ground saved his company from possible encirclement and destruction and enabled it to hold the woods which had been the enemy's objective.
BY ORDER OF THE SECRETARY OF WAR:
OFFICIAL:
EDWARD F. WITSELL                                                        G.C. MARSHALL
Major General                                                                    Chief of Staff
Acting for the Adjutant General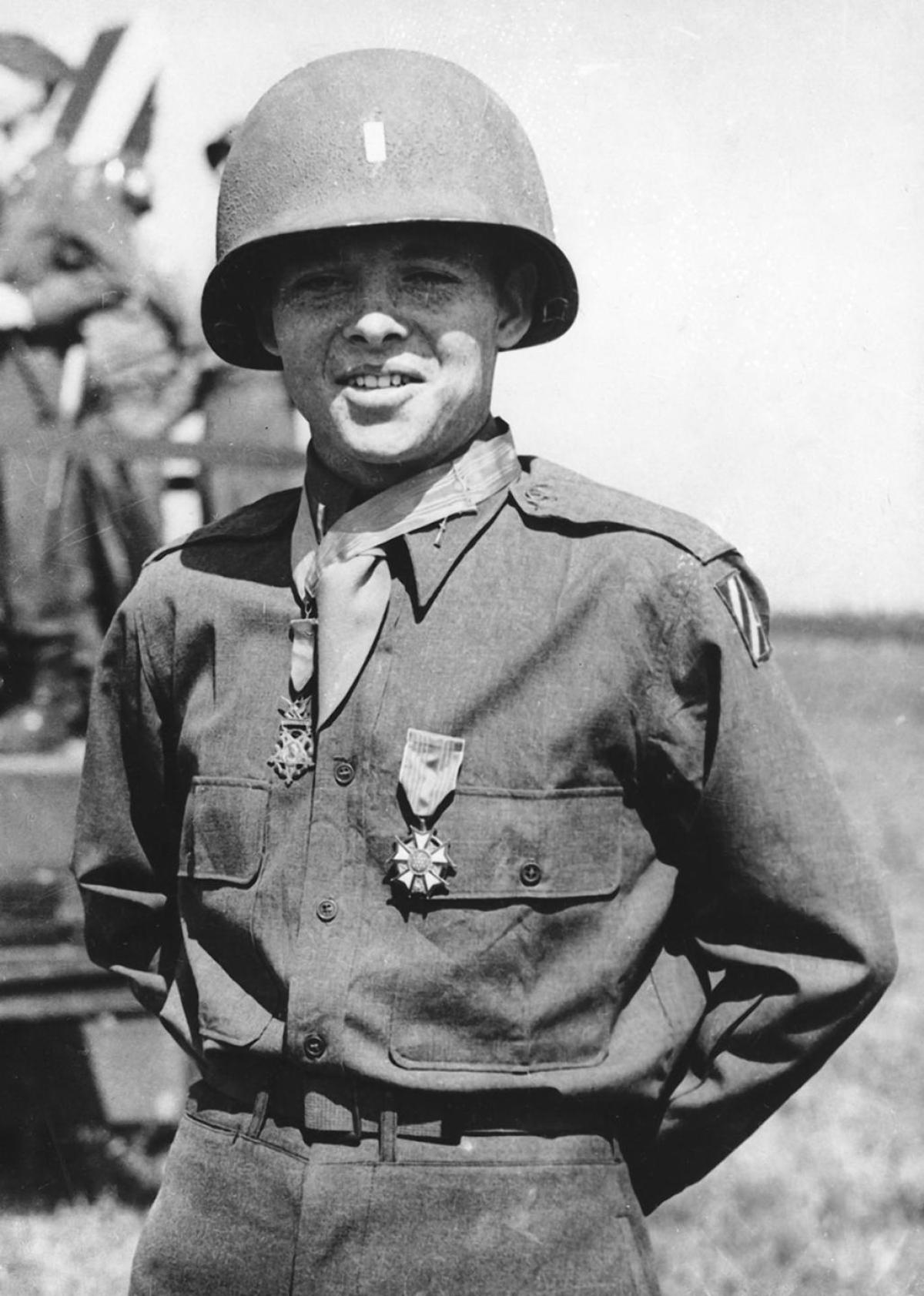 Major Audie L. Murphy's remains are interred at the Arlington National Cemetery, Section 46, Site 366-11, Arlington County, Virginia.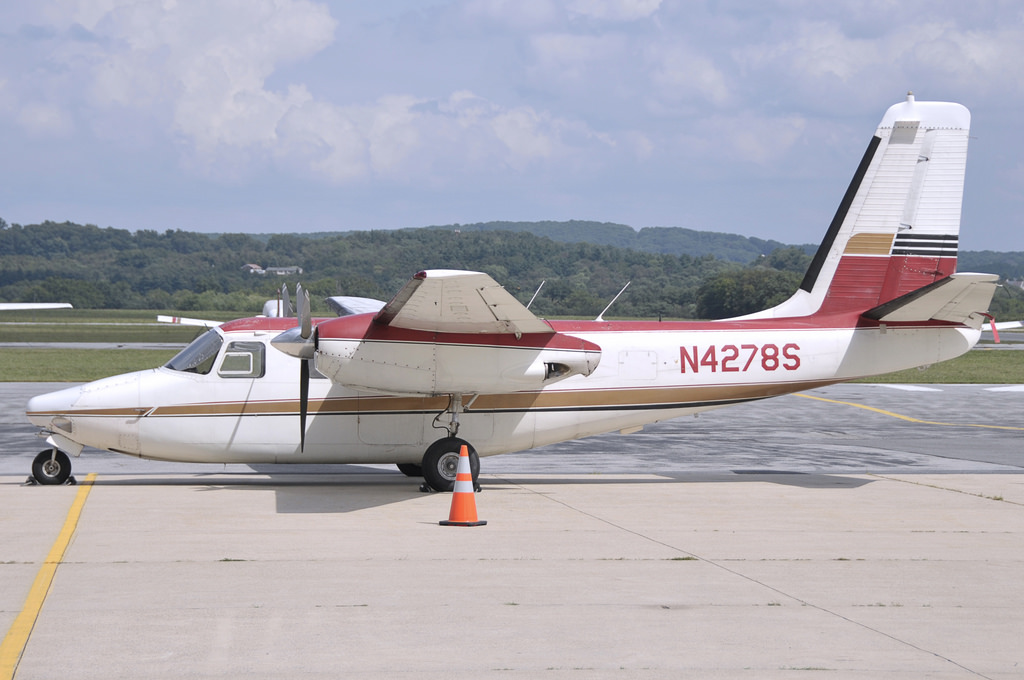 N601JJ was an Aero Commander 680E, serial number 680-491-161. It had been built in 1957 by the Aero Design and Engineering Company, at Bethany, Oklahoma. The airplane had just been acquired by Colorado Aviation, Inc., of Texico, New Mexico, and in fact, the registration certificate was not issued by the Federal Aviation Administration until 8 June 1971, eleven days after the crash.
The Aero Commander 680E is a six-place, twin-engine, high-wing monoplane with retractable tricycle landing gear. It can be flown by one or two pilots, and is equipped for flight in instrument conditions. The airplane is 35 feet, 2 inches (10.719 meters) long with a wingspan of 49 feet, 6 inches (15.088 meters) and overall height of 14 feet, 6 inches (4.420 meters). Its empty weight is approximately 4,475 pounds (2,230 kilograms), depending on installed equipment, and the maximum gross weight is 7,500 pounds (3,402 kilograms).

The 680E is powered by two air-cooled, supercharged, 479.624-cubic-inch-diplacement (7.860 liter) Lycoming GSO-480-B1A6 horizontally-opposed six-cylinder engines with a compression ratio of 7.3:1. The -B1A6 is rated at 320 horsepower at 3,200 r.p.m. at 8,000 feet (2,438 meters), and 340 horsepower at 3,400 r.p.m. at Sea Level for takeoff. The engines drive three-bladed Hartzell constant-speed propellers with a diameter of 7 feet, 9 inches (2.362 meters) through a 77:120 (0.642:1) gear reduction. The GSO-480-B1A6 is 4 feet, 1.31 inches (1.253 meters) long, 2 feet, 9.08 inches (0.840 meters) high and 2 feet, 9.12 inches (0.841 meters) wide. It weighs 513.00 pounds (232.693 kilograms)
The Aero Commander 680E has a maximum structural cruise speed of 210 miles per hour (338 kilometers per hour). The maximum speed (Vne) is 270 miles per hour (435 kilometers per hour). The service ceiling is 25,360 feet (6,980 meters). The maximum range is 1,500 miles (2,414 kilometers).
The U.S. Air Force selected the Aero Commander 680E as a transport for President Dwight Eisenhower. Designated L-26C-AD, fifteen were acquired, with two being used by the White House. The Air Force designation was later changed to U-4B. In U.S. Army service, the airplane was designated U-9C.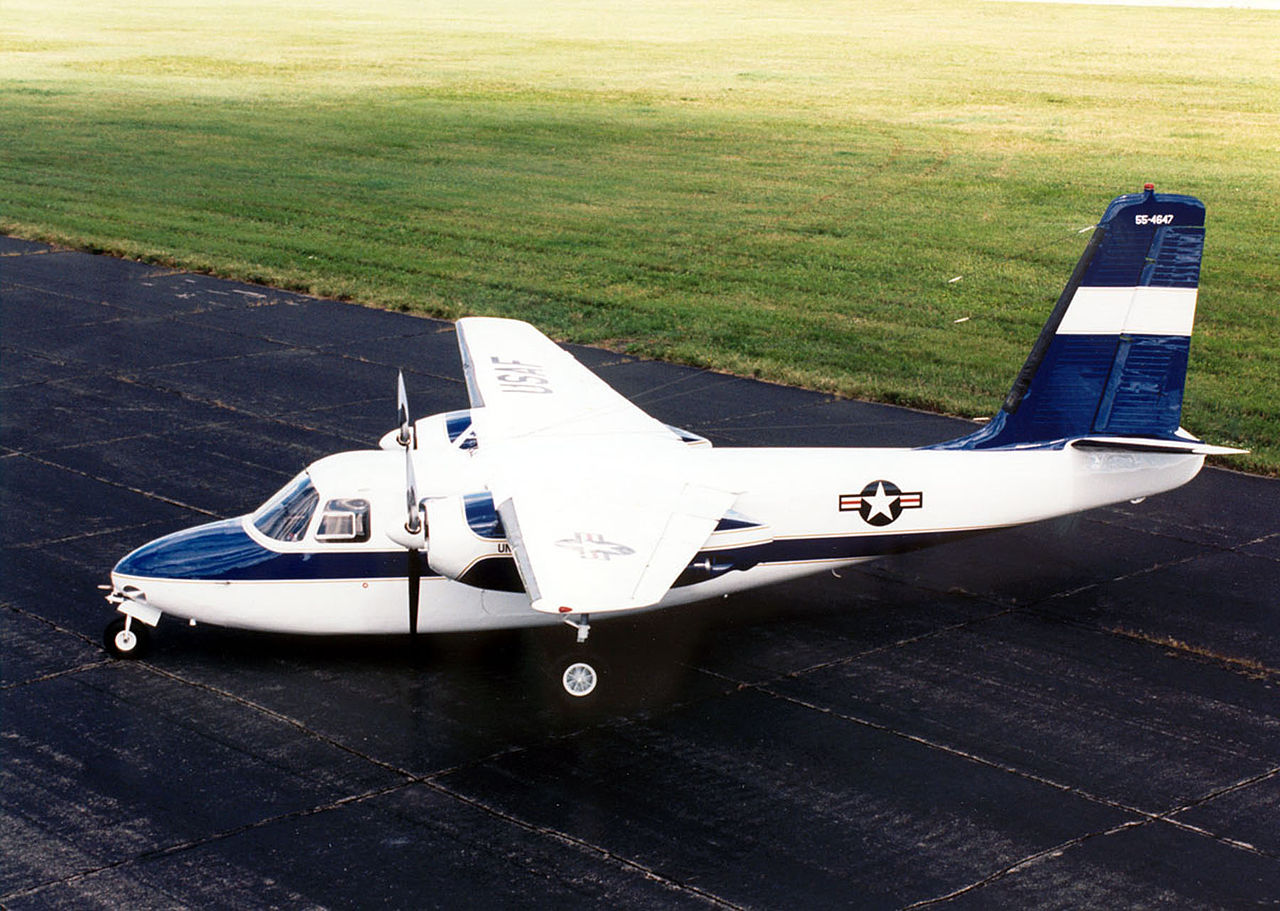 © 2017, Bryan R. Swopes