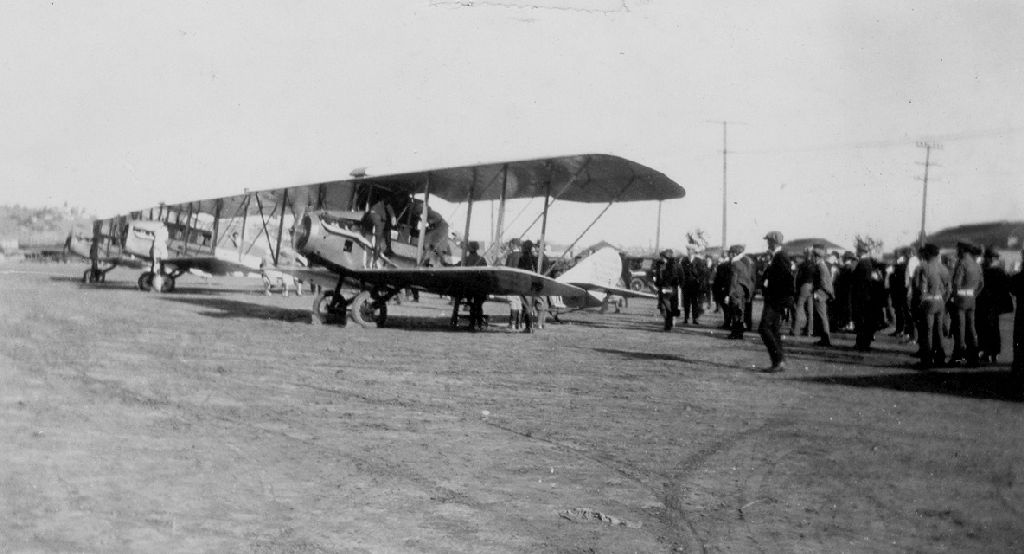 1 March 1925: Ryan Airlines Incorporated, founded by Tubal Claude Ryan and Frank Mahoney, began a regularly-scheduled passenger airline service, the Los Angeles–San Diego Air Line. The airline connected San Diego and Los Angeles, the two largest cities in southern California.
One of the airplanes used the Douglas Aircraft Company's first airplane, a Davis-Douglas Cloudster, which was modified to carry as many as ten passengers, and three Standard Aero Corporation J-1 trainers, each modified to carry four passengers.
Scheduled flights departed Los Angeles for San Diego at 9:00 a.m., daily, and from San Diego to Los Angeles at 4:00 p.m., daily. The fare for a one-way flight was $14.50, and a round trip was $22.50.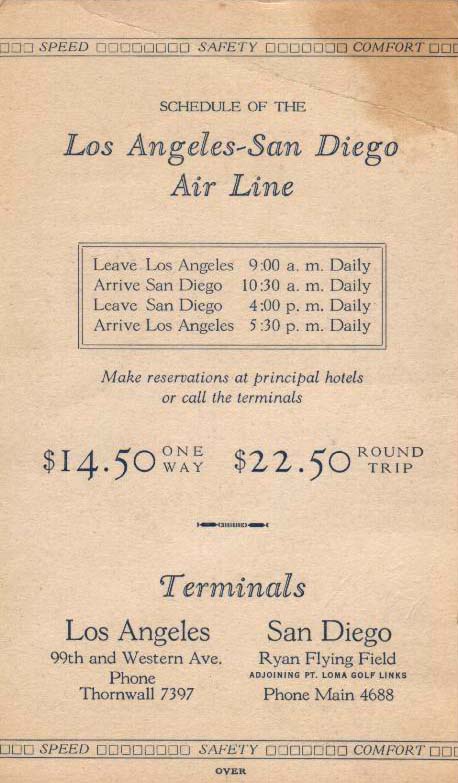 The photograph below (from the collection of the San Diego Air and Space Museum) shows opening day activities at Dutch Flats, near the current intersection of Midway Drive and Barnett Avenue, in the city of San Diego.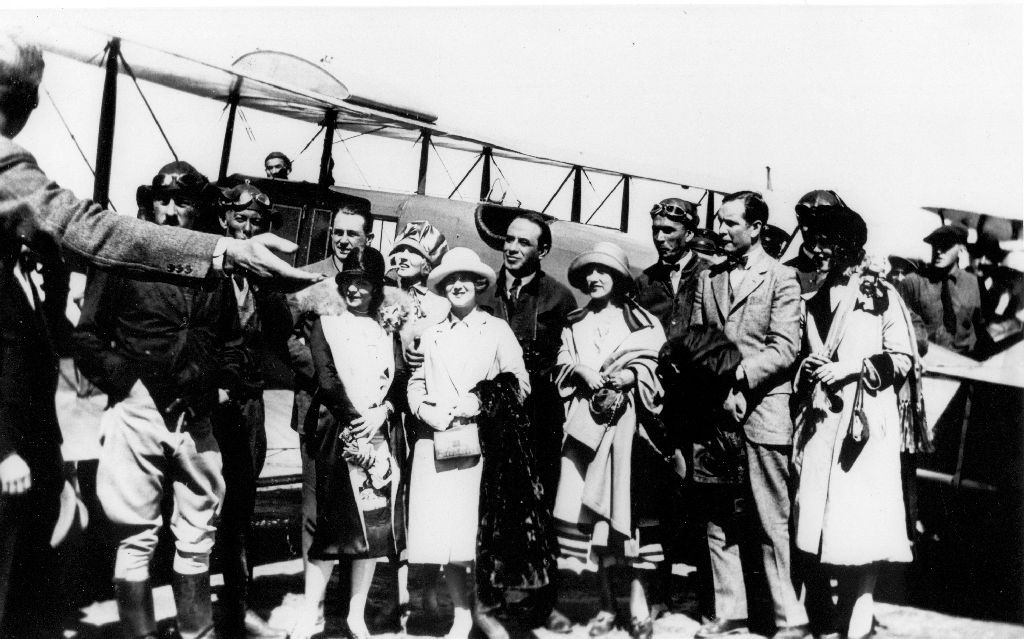 The Davis-Douglas Cloudster was the first airplane built by the Douglas Airplane Company in Santa Monica, California. Donald Douglas's investor, David R. Davis, had asked for an airplane to attempt a non-stop cross country flight.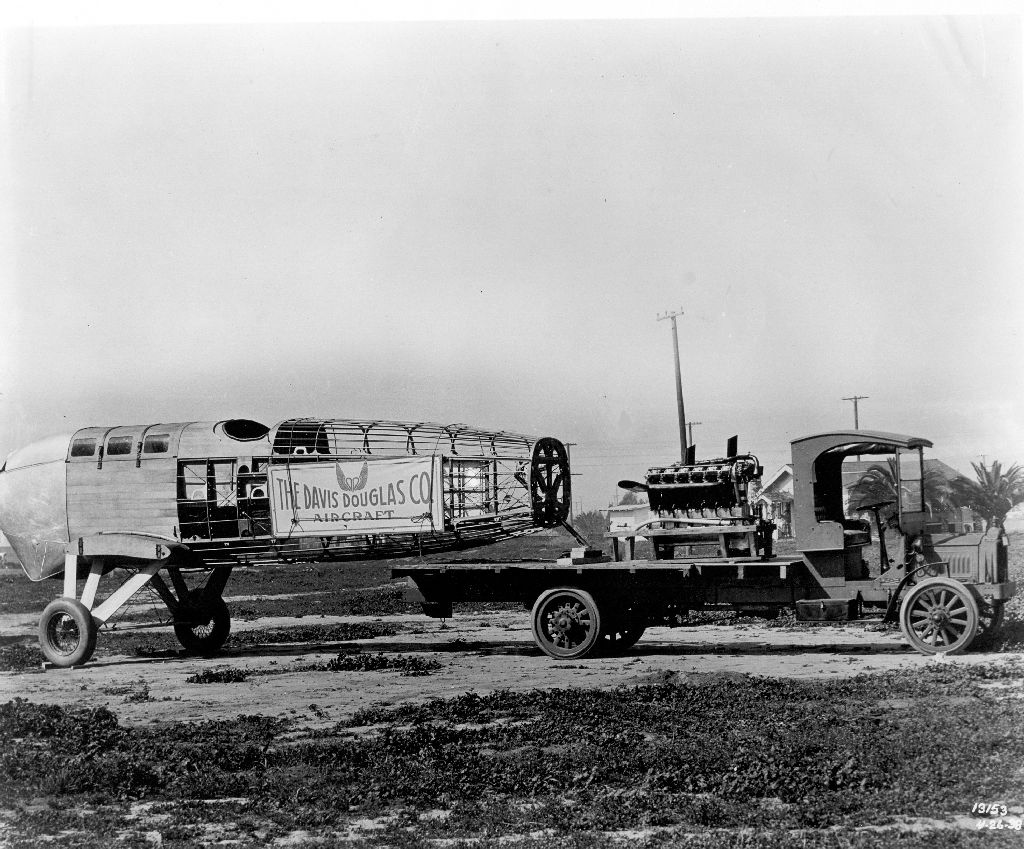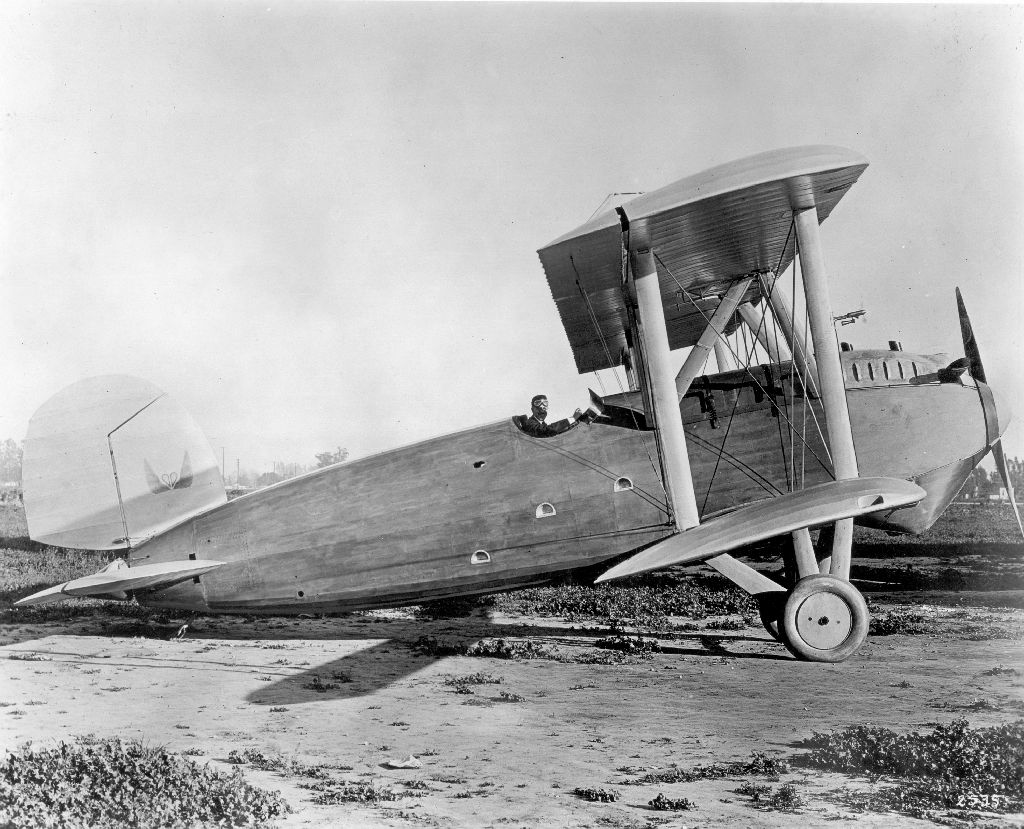 The Cloudster was built by the Davis-Douglas Company at Santa Monica, California. It was a two-place, single-engine, single-bay biplane. It was 36 feet, 9 inches (11.201 meters) long, with a wingspan 55 feet, 11 inches (17.043 meters), and height 12 feet, 0 inches (3.658 meters). Its gross weight was 9,600 pounds (4,355 kilograms).
The Cloudster was powered by a water-cooled, normally-aspirated 1,649.34-cubic-inch-displacement (27.028 liter) Liberty 12 single overhead cam (SOHC) 45° V-12 engine, which produced 408 horsepower at 1,800 r.p.m., and drove a two-bladed, fixed-pitch propeller.
The Cloudster had a cruise speed of 85 miles per hour (137 kilometers per hour), and maximum of 120 miles per hour (193 kilometer per hour). Its normal range was 550 miles (885 kilometers), but when equipped for the transcontinental flight, its range was increased to 2,700 miles (4,345 kilometers).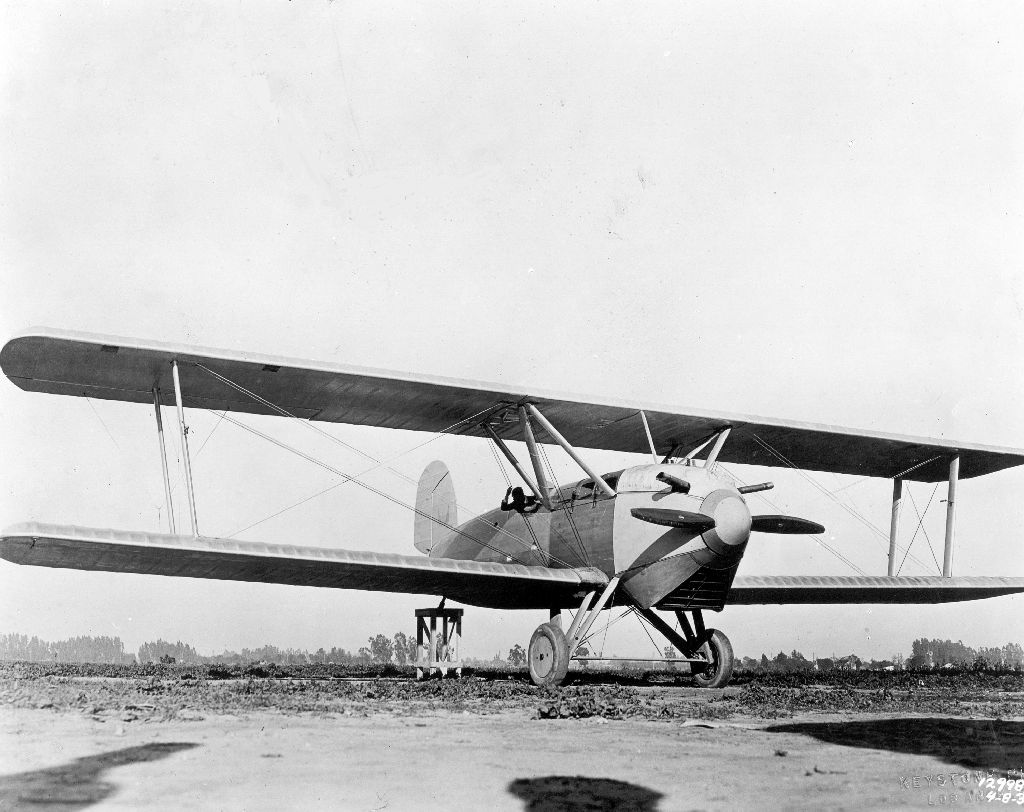 The Cloudster first flew on 24 February 1921. It was the first airplane capable of lifting a payload greater than its own weight. The airplane was flew 785 miles (1,263 kilometers) in 8 hours, 45 minutes, when a timing gear failed, forcing a landing in Texas. The airplane was shipped back to Santa Monica for repairs. Before another attempt could be made, Lieutenant John Arthur Macready and Lieutenant Oakley George Kelly, United States Army, made a successful non-stop flight with a Nederlandse Vliegtuigenfabriek Fokker T-2, 2–3 May 1923.
After this, Davis pulled out of the company. The Cloudster was sold to Ryan for $6,000.
During Prohibition,¹ the Cloudster was used to fly contraband alcoholic beverages into the United States from Mexico. In December 1926, it made a crash landing on a beach near Ensenada, Baja California, Mexico, and was damaged beyond repair.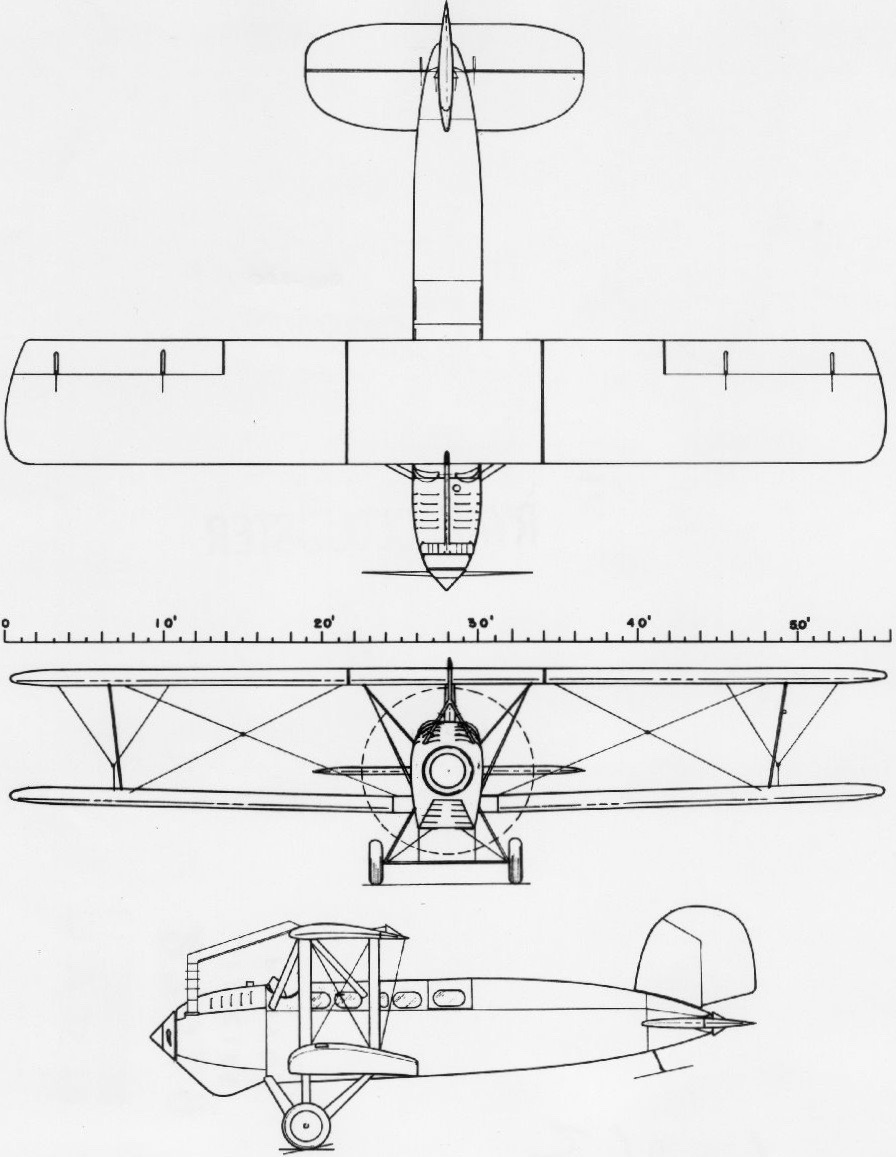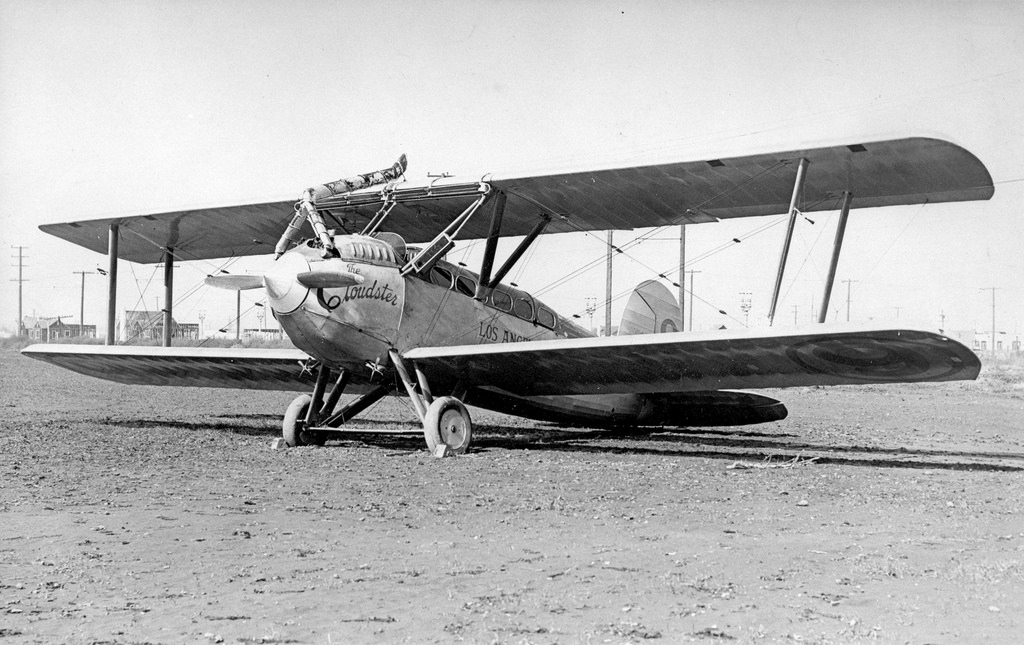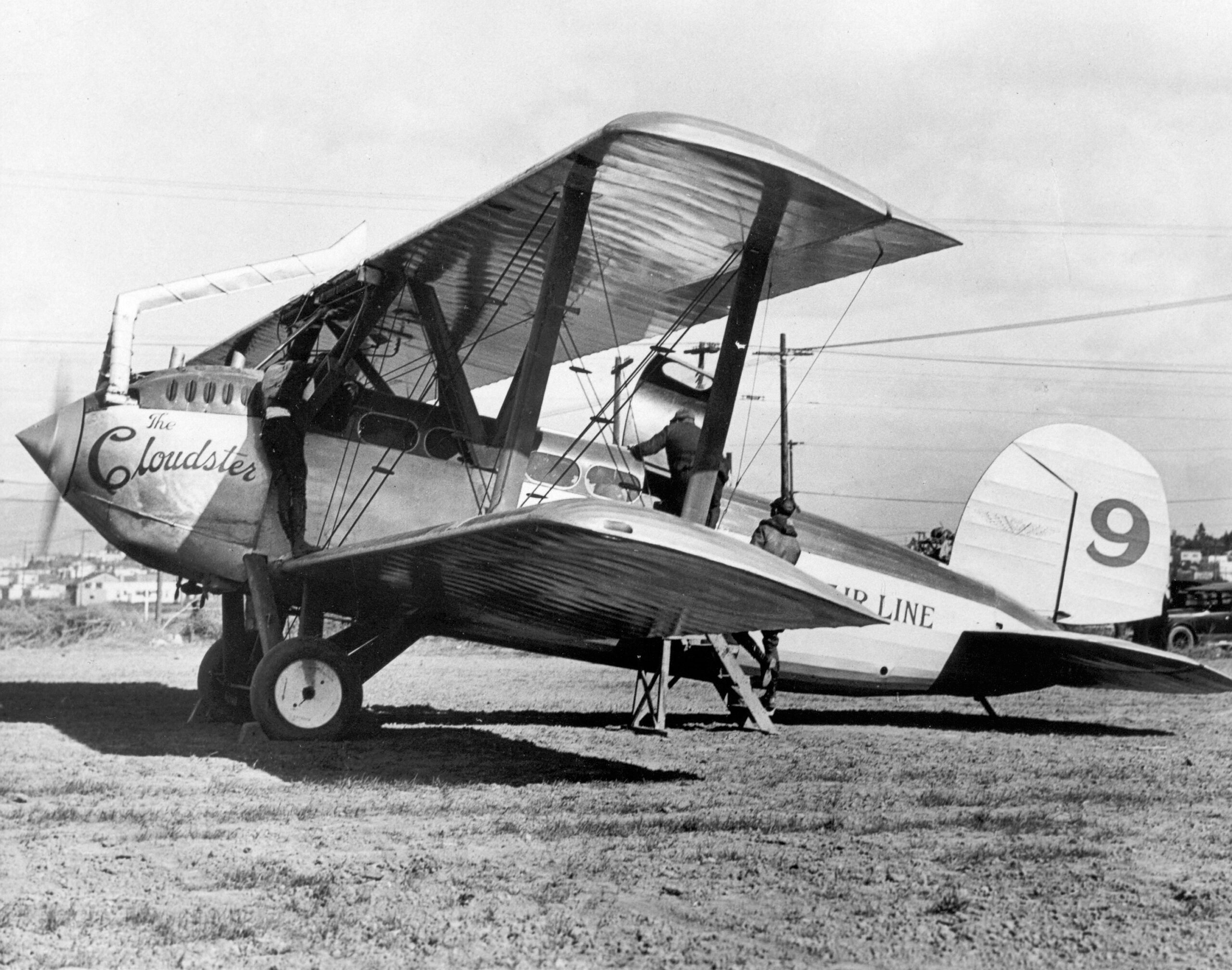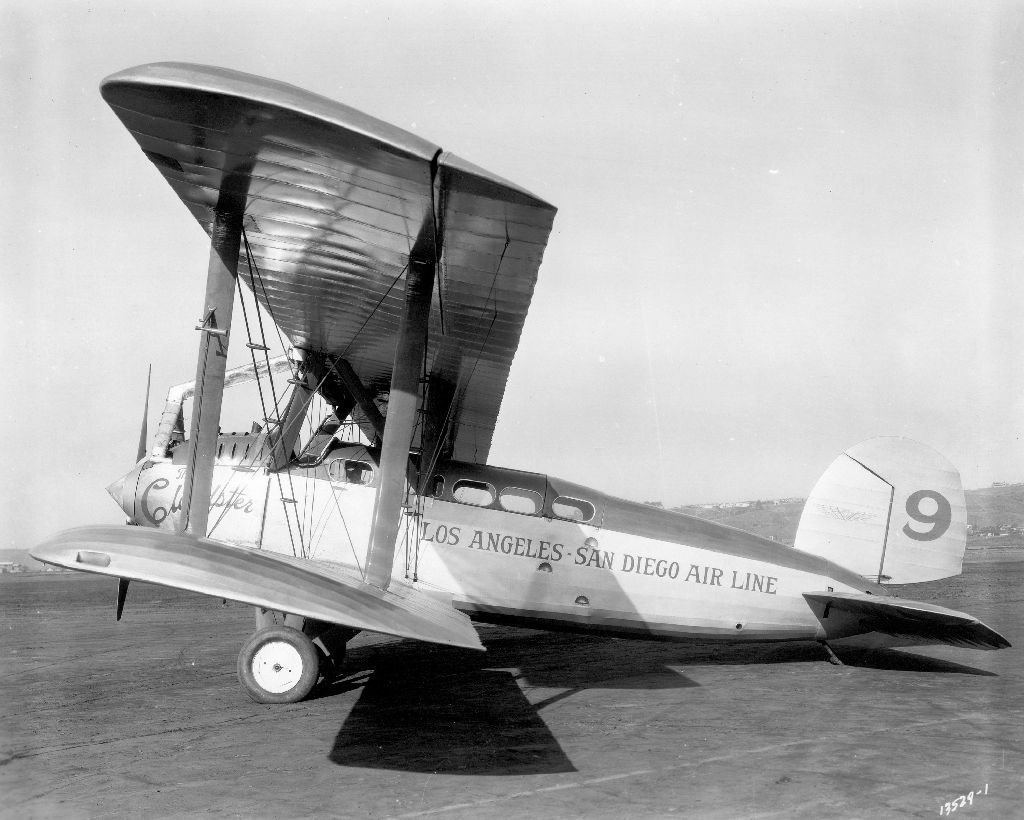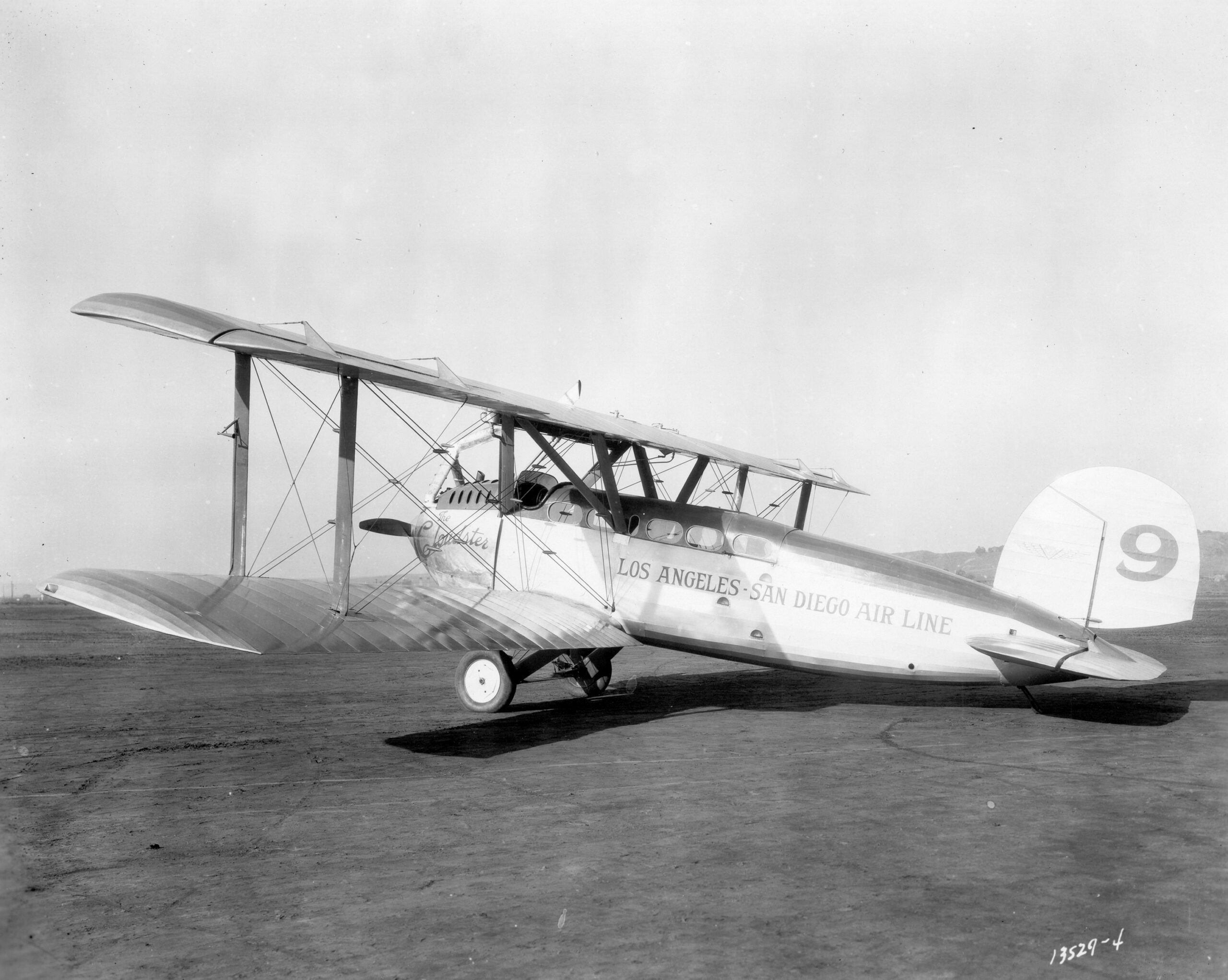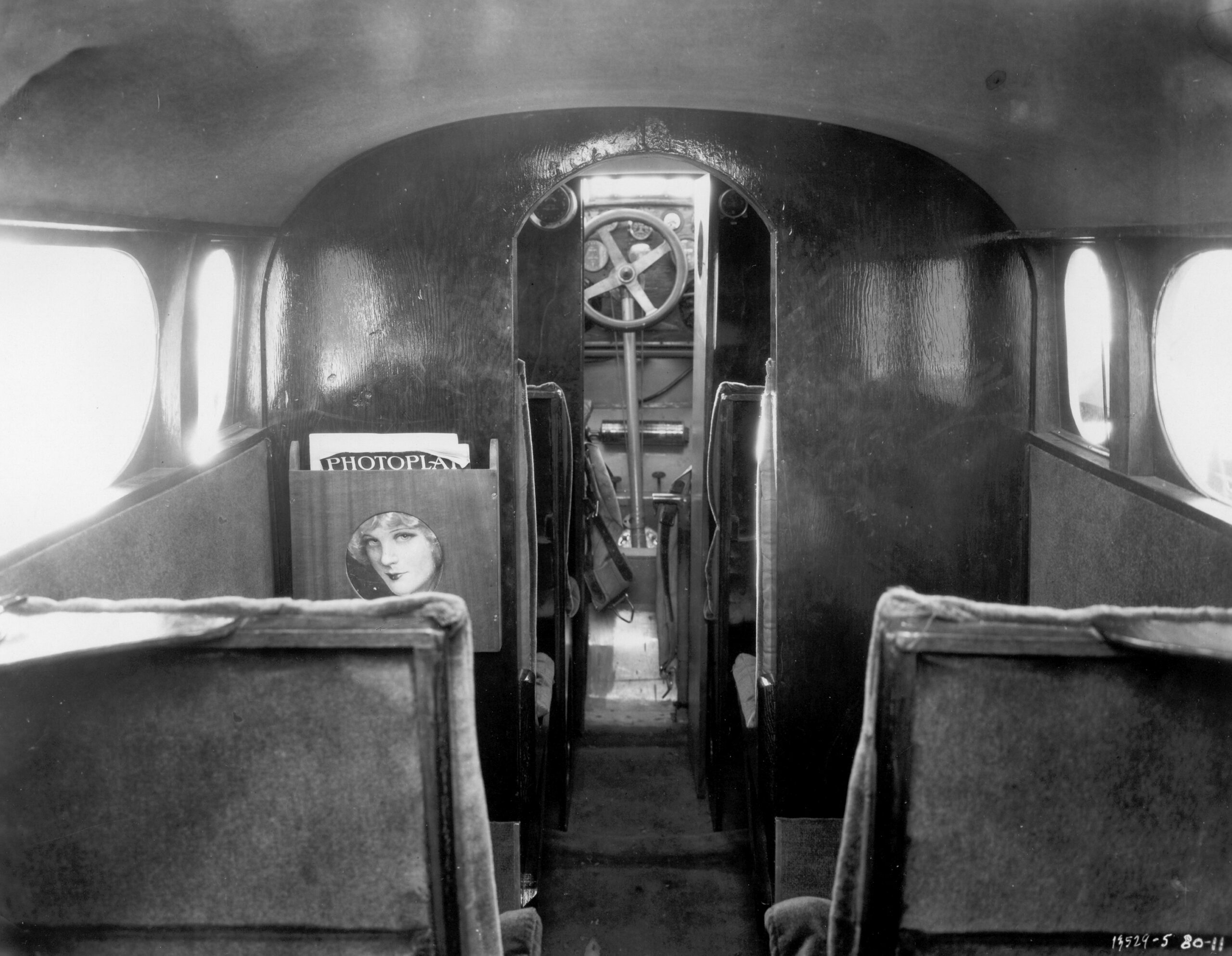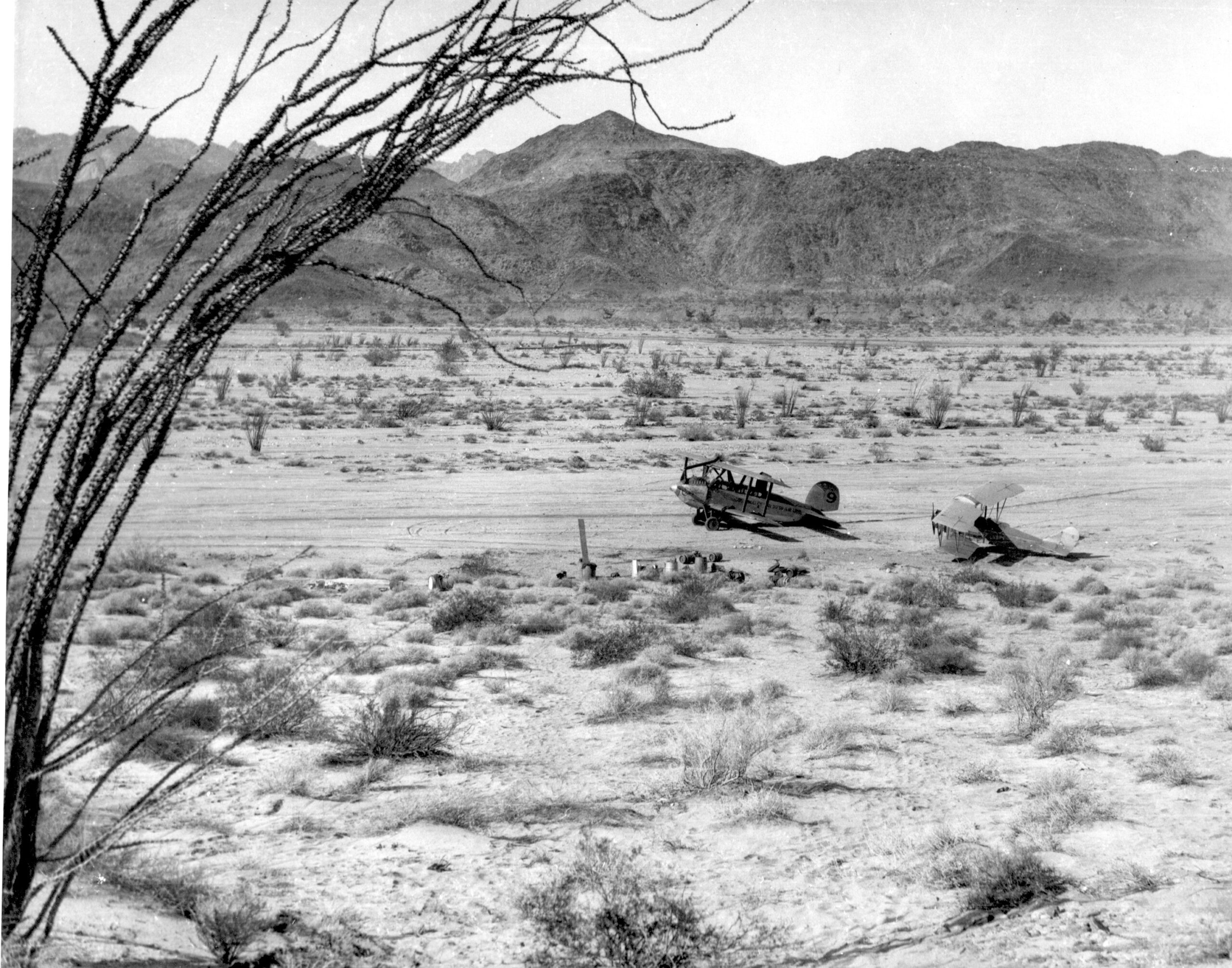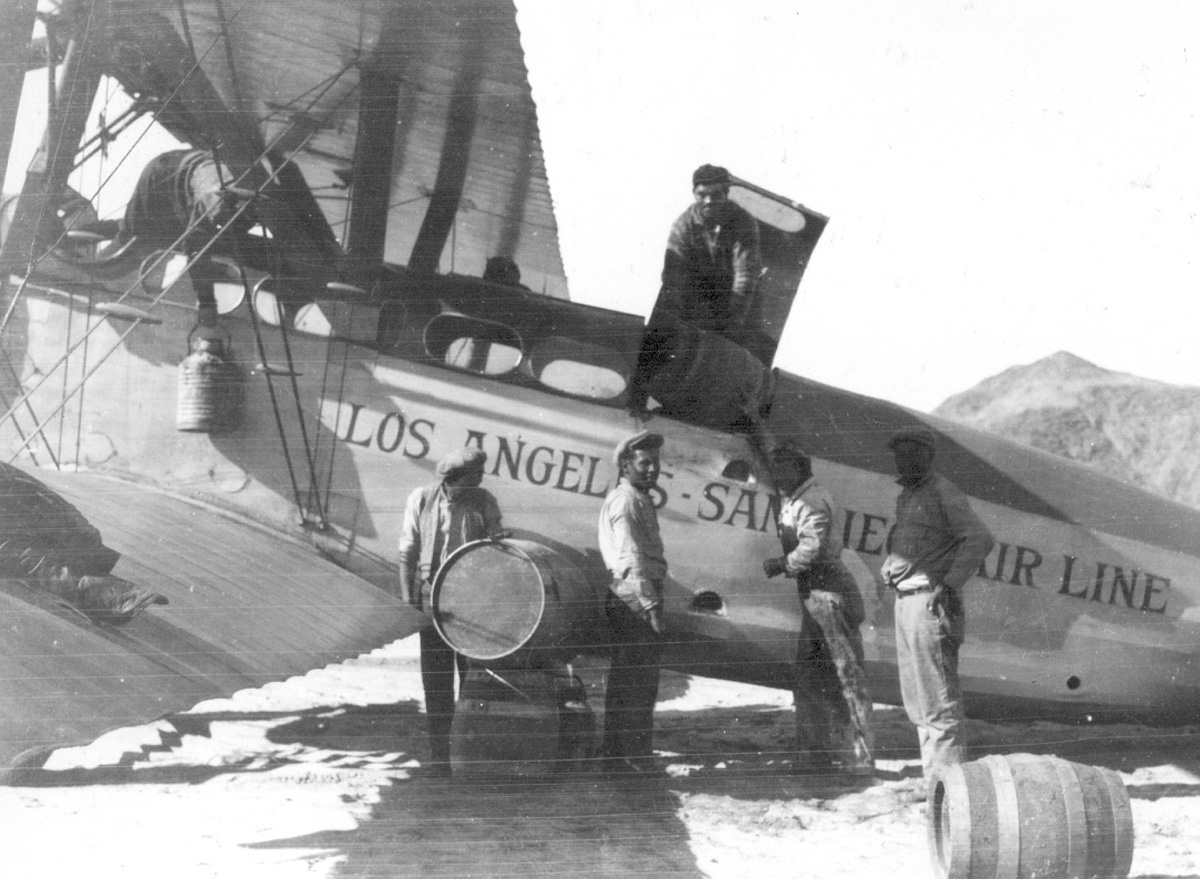 ¹ Prohibition was an era between 1920 and 1933, when the production, sale and importation of alcoholic beverages was prohibited in the United States. This gave rise to organized crime,  tax evasion, "boot leggers," "rum runners," "speak easys" and "bathtub gin."
© 2019, Bryan R. Swopes