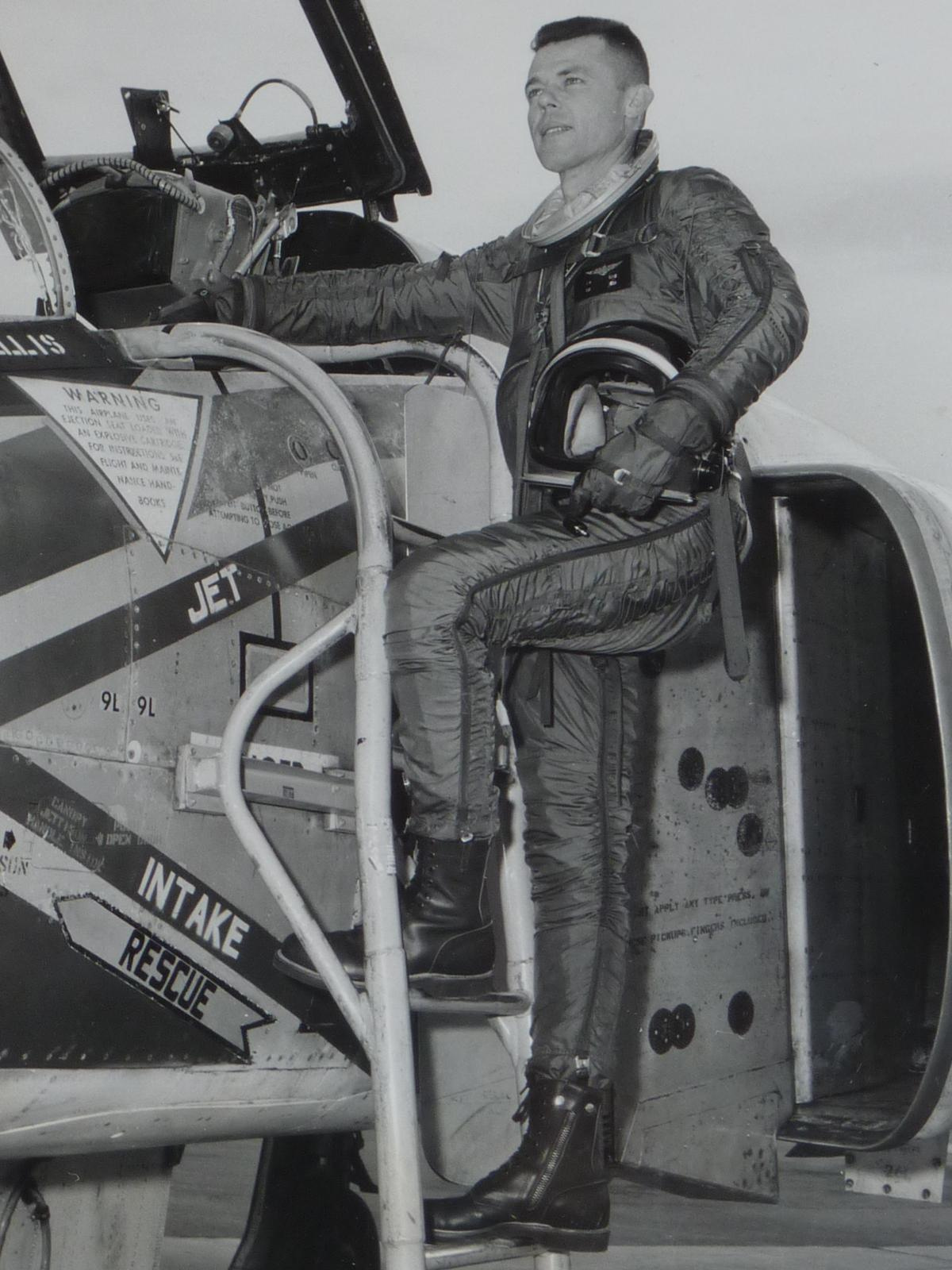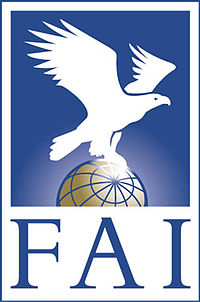 5 December 1961: Commander George William Ellis, United States Navy, established a Fédération Aéronautique Internationale (FAI) World Record for Altitude in Horizontal Flight when he flew the McDonnell YF4H-1 Phantom II, Bu. No. 142260, to 20,252 meters (66,444 feet) ¹ over Edwards Air Force Base, in the high desert of southern California. The Phantom II maintained this altitude while traveling at Mach 2.2 (1,452 miles per hour, or 2,236 kilometers per hour).
For this flight, Commander Ellis was awarded the Distinguished Flying Cross by Admiral George Whelen Anderson, Jr., Chief of Naval Operations.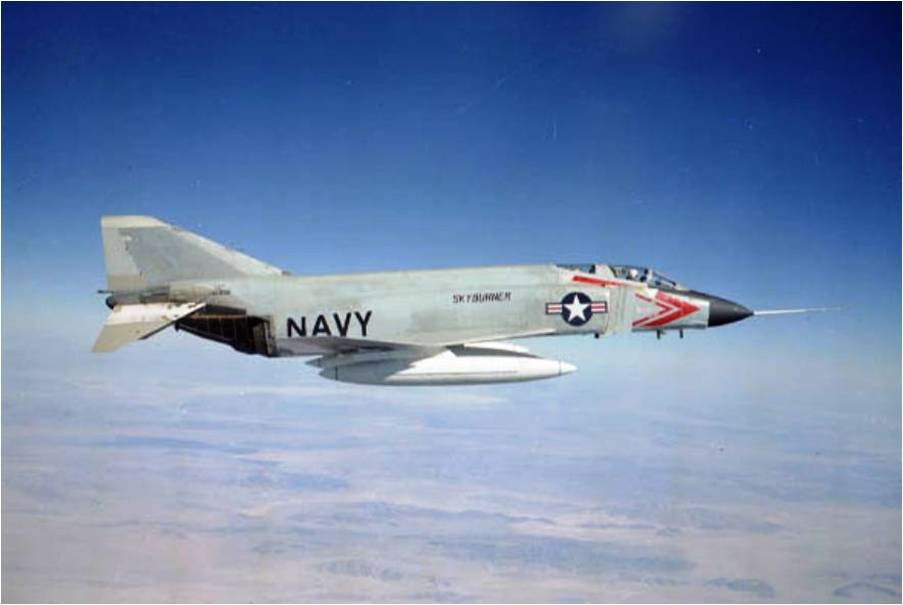 This was the same Phantom II which set a world speed record only 13 days earlier, when Lieutenant Colonel Robert B. Robinson, U.S. Marine Corps, flew it to 2,585.425 kilometers per hour (1,606.509 miles per hour) in Operation Skyburner, 22 November 1961.²
Two years earlier, 6 December 1959, 142260 almost made it into space when Commander Lawrence E. Flint, Jr., U.S. Navy, used a zoom climb maneuver to fly it to 98,557 feet (30,040 meters) in Operation Top Flight.³
McDonnell YF4H-1 Bu. No. 142260 was the second prototype of the Phantom II. The world record-holding aircraft is reported to be in storage at the San Diego Air and Space Museum's Gillespie Field Annex restoration facility, El Cajon, California.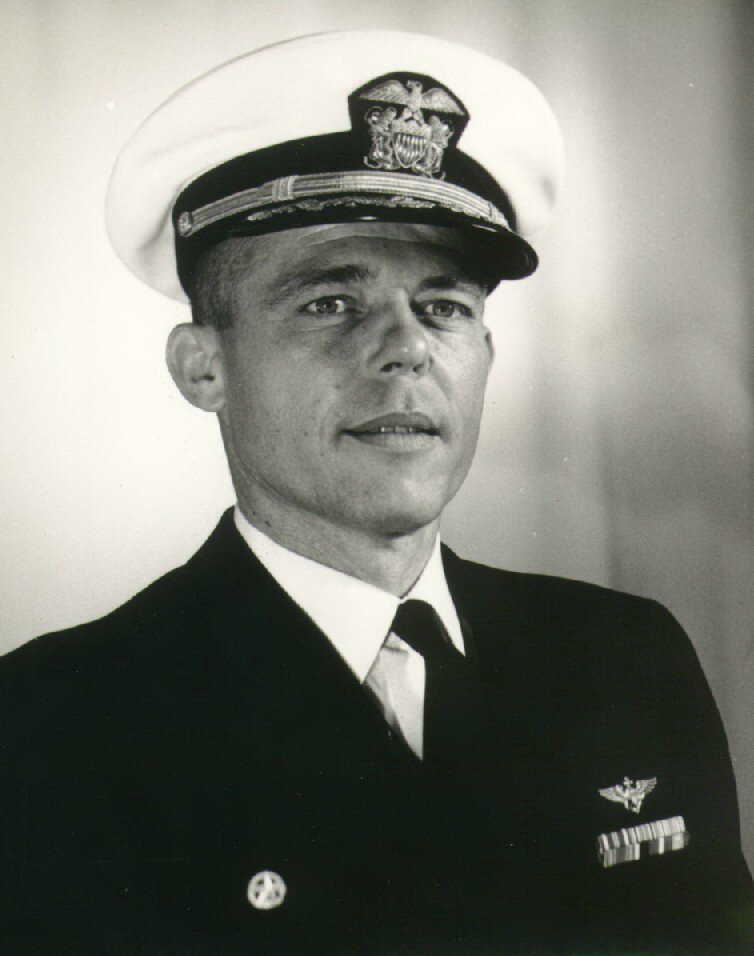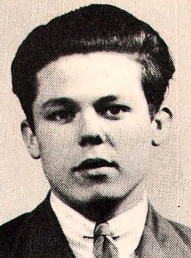 George William Ellis was born at Ardmore, Oklahoma, 22 June 1924. He was the second of three children of Fred Roscoe Ellis, a corporate attorney, and Jeannette Manning Moore Ellis.
He attended Ardmore High School, participated in oratory and was a member of the honor society. After graduating from high school in 1941, Ellis attended the Marion Military Institute, Marion, Alabama. He entered the United States Naval Academy at Annapolis, Maryland, 11 July 1942, as a midshipman in the Class of 1945. (Because of the war, classes at Annapolis were accelerated.) George Ellis graduated and was commissioned as an Ensign, United States Navy, 6 June 1945. (Signal No. 25000)
On the same day, Ensign Ellis married Miss Elizabeth Adelheid Schlack at Annapolis. They had one son, John Manning Ellis, who died in infancy. They divorced in 1970. Mrs. Ellis died in 1985.
Ensign Ellis served aboard USS Bataan (CVL-29), an Independence-class light aircraft carrier, which was part of Operation Magic Carpet, returning American soldiers home from Europe after the end of World War II, and then repatriating Italian prisoners of war from the United States to Italy. Ellis was then assigned to USS Duluth (CL-87), a Cleveland-class light cruiser, on a cruise to the Far East.
Ensign Ellis was promoted to the rank lieutenant, junior grade, effective 6 June 1948. He was trained as a pilot, and was designated as a Naval Aviator in January 1949. He was assigned to Anti-Submarine Squadron 22 (VS-22, "Checkmates") at NAS Norfolk, Virginia, flying the TBF/TBM Avenger. Lieutenant (j.g.) Ellis also was assigned to the staff of a carrier division commander, and the went the Advanced Training Command as a flight instructor.
Ellis was promoted to lieutenant, 1 August 1951. He attended the Naval War College at Newport, Rhode Island, 1954–55. His next operational assignment was to VF-211 ("Checkmates") aboard USS Bon Homme Richard (CV-31). The fighter squadron was transitioning from the North American Aviation FJ-3 Fury to the Chance Vought F8U-1 Crusader. Ellis was promoted to lieutenant commander, 1 June 1957. He was assigned to VF-124 ("Gunfighters") at NAS Moffett Field, California, as an instructor and maintenance officer for the F8U.
In June 1959, Lieutenant Commander Ellis attended the United States Naval Test Pilot School at NAS Patuxent River, Maryland. After graduating, he was assigned as project pilot on the new McDonnell F4H-1 Phantom II. He was promoted to Commander with date of rank 1 July 1961.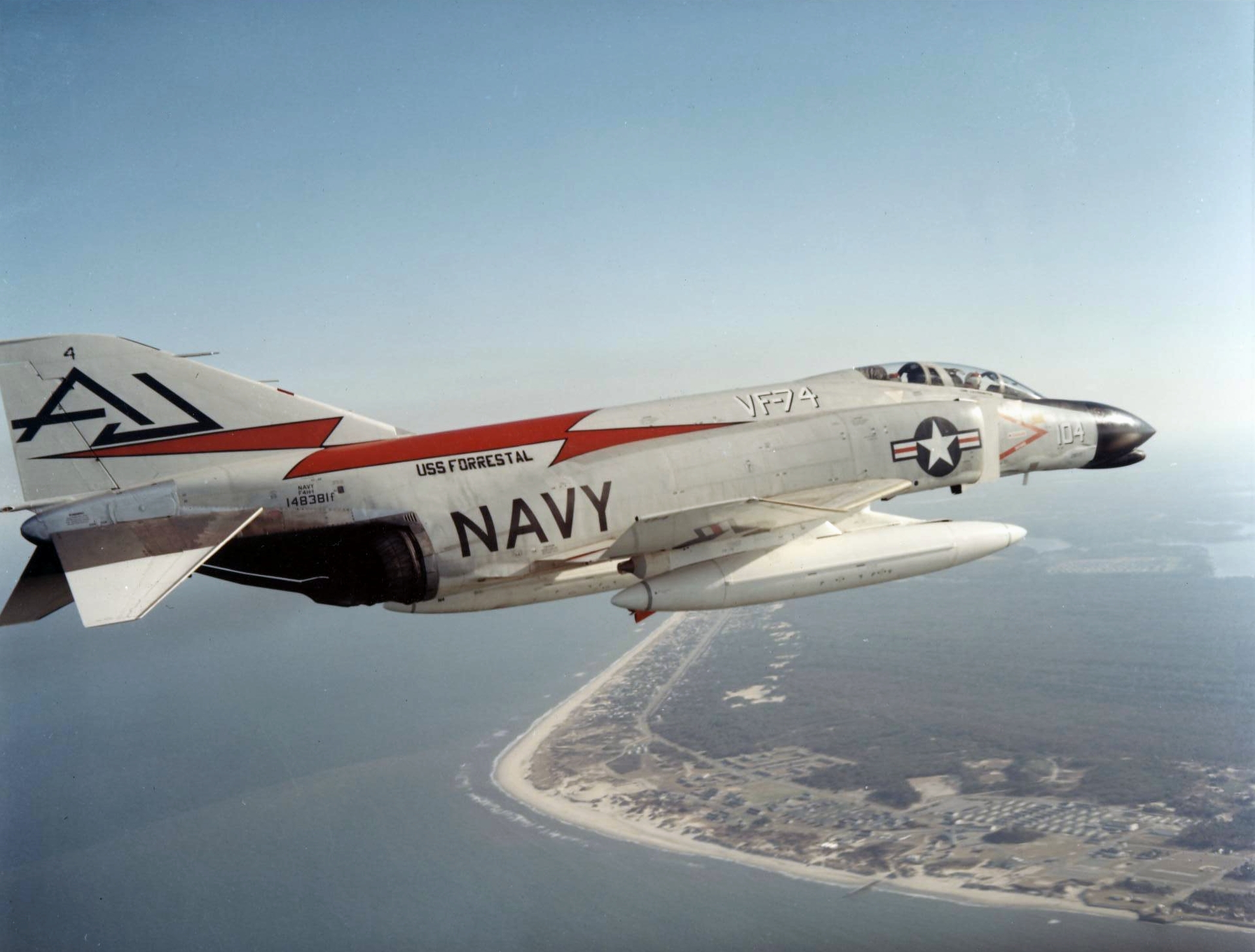 In August 1962, Commander Ellis was assigned as executive officer of Fighter Squadron 74 (VF-74, "Be-Devilers") aboard USS Forrestal (CVA-59), for the first operational deployment of the Phantom II (the F4H-1 was redesignated F-4B in 1962). He took command of VF-211 in May 1963, then in May 1964, took over VF-101 ("Grim Reapers") at NAS Key West, Florida.
In 1965, Commander Ellis served as the Operations Officer of USS Forrestal, and became the aircraft carrier's executive officer in 1966. Ellis was promoted to the rank of Captain, 1 October 1966. He was then assigned to the staff of the Chief of Naval Operations, Admiral Thomas Hinman Moorer. After his tour at the Pentagon, Captain Ellis went to the Naval Air Systems Command (NAVAIR) at NAS Patuxent River as project manager for the F-8 Crusader Service Life Extension Program.
From 10 December 1968 to 21 January 1970, Captain Ellis commanded USS Arcturus (AF-52), an Alstede-class stores ship. (A "deep-draft command," that is, command of a large naval ship, is generally considered a prerequisite to being selected for command of an aircraft carrier.)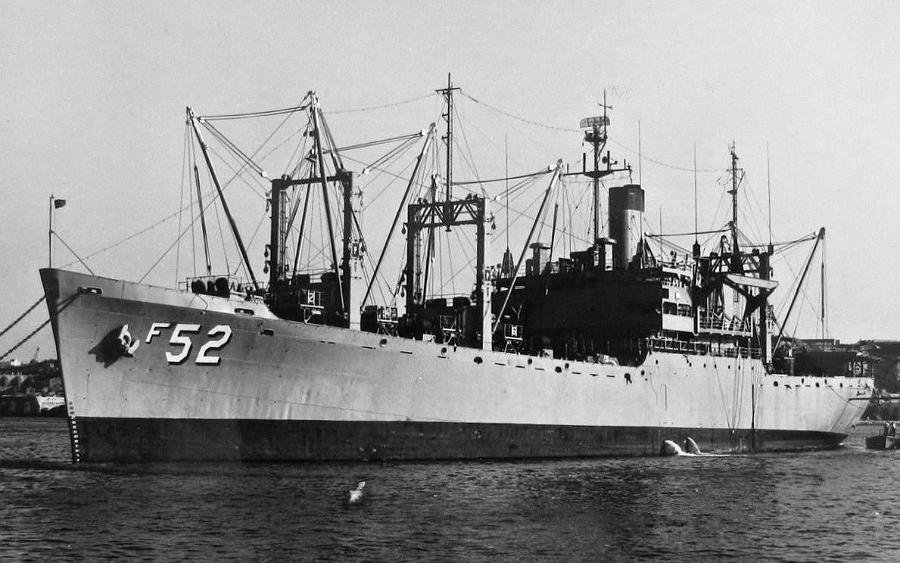 After assignment as the head of the Fleet Operations Branch in the Office of the Chief of Naval Operations, Captain Ellis retired from the Navy in 28 February 1973 after 31 years of service.
On 30 November 1974, Captain Ellis married Mrs. Barbara Young Clayton at Fort Myer, Virginia.
Captain Ellis died at Harrisonburg, Virginia, 6 July 2010, at the age of 86 years.
¹ FAI Record File Number 8535
² FAI Record File Number 9060
³ FAI Record File Number 10352
© 2018, Bryan R. Swopes