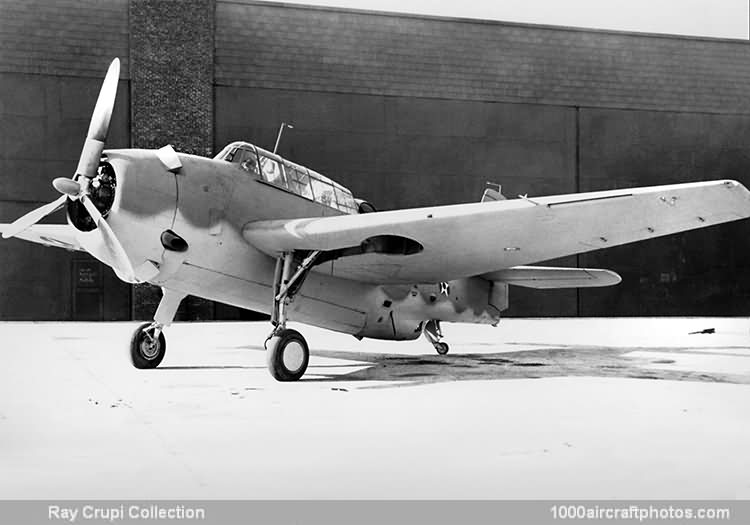 7 August 1941: Grumman Aircraft Engineering Corporation chief engineer and test pilot, Robert Leicester ("Bob") Hall, took the XTBF-1, a prototype torpedo bomber, for its first flight. He quickly returned to the airfield. The airplane was seriously over-weight, its center of gravity was too far aft, and it was unstable in the yaw axis.
The first XTBF-1, U.S. Navy Bureau of Aeronautics serial number ("Bu. No.") 00373, was modified to correct these faults. The engine mount was revised, moving the engine farther forward. A triangular fillet was added to the top of the fuselage in front of the vertical fin, and the weight was reduced.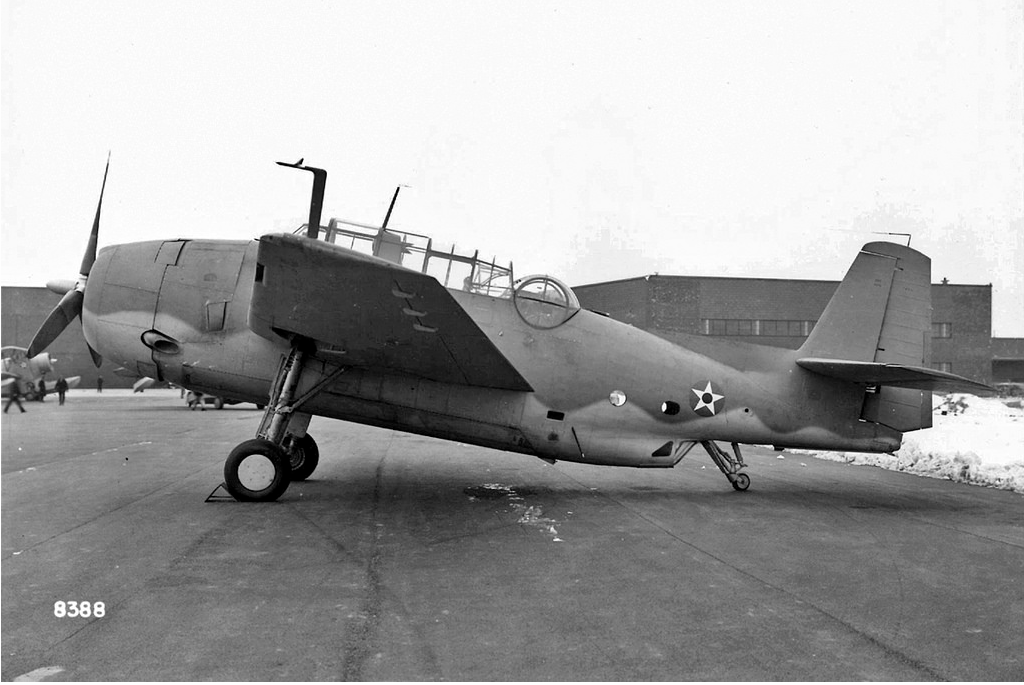 On 28 June 1942, 00373 caught fire during a test flight. Its crew safely bailed out but the prototype was destroyed.
The second prototype XTBF-1 was sent to the National Advisory Committee for Aeronautics Langley Memorial Aeronautical Laboratory at Hampton, Virginia, for testing in the 30- × 60-foot Full Scale Tunnel.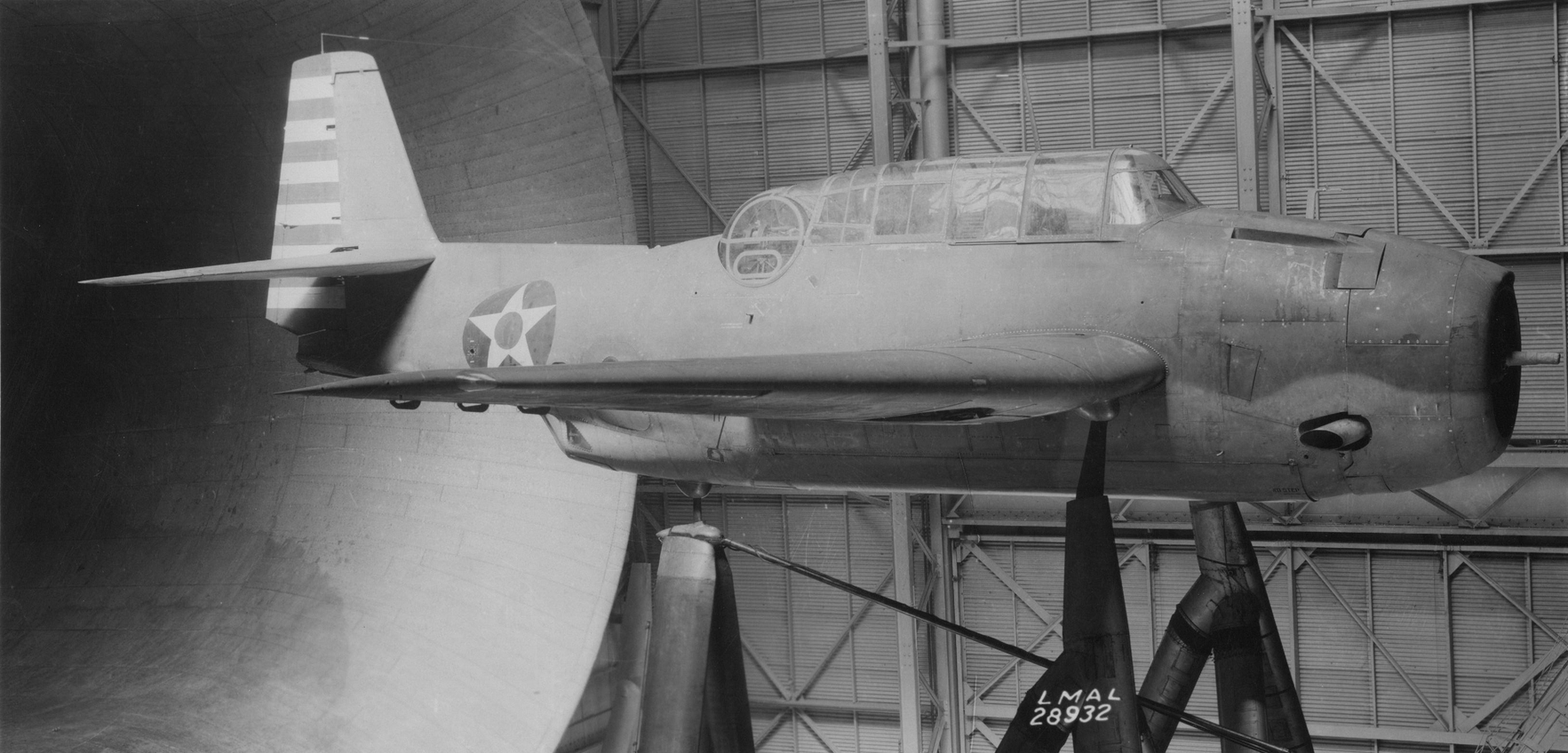 Before the airplane's first flight, the U.S. Navy had ordered 286 production aircraft. In October 1941, the type was officially named "Avenger." The first production airplane, Bu. No. 000393, made its first flight on 15 December 1941.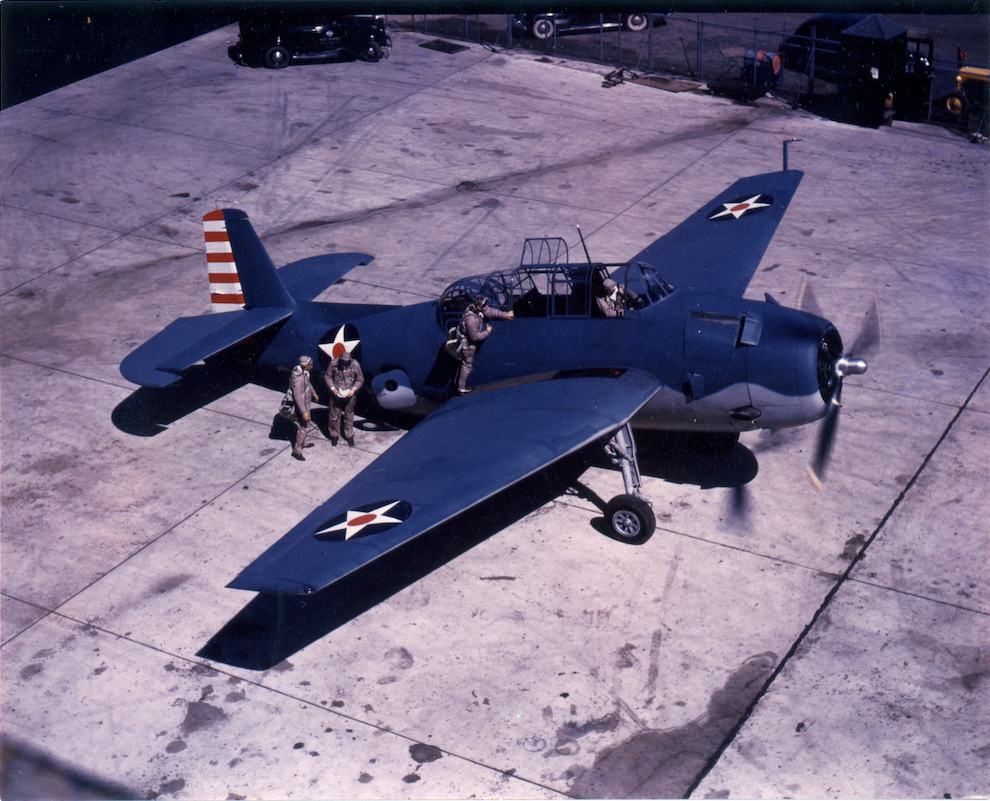 The Grumman Model 40, designated TBF-1 Avenger by the United States Navy, was a single engine torpedo bomber designed to operate from aircraft carriers. Initially it had a four-man crew: pilot, navigator, radio-operator/gunner and ball turret gunner. The TBF was 40 feet, 11½ inches (12.484 meters) long with a wingspan of 54 feet, 2 inches (16.510 meters) and height of 16 feet, 4¼ inches (4.991 meters).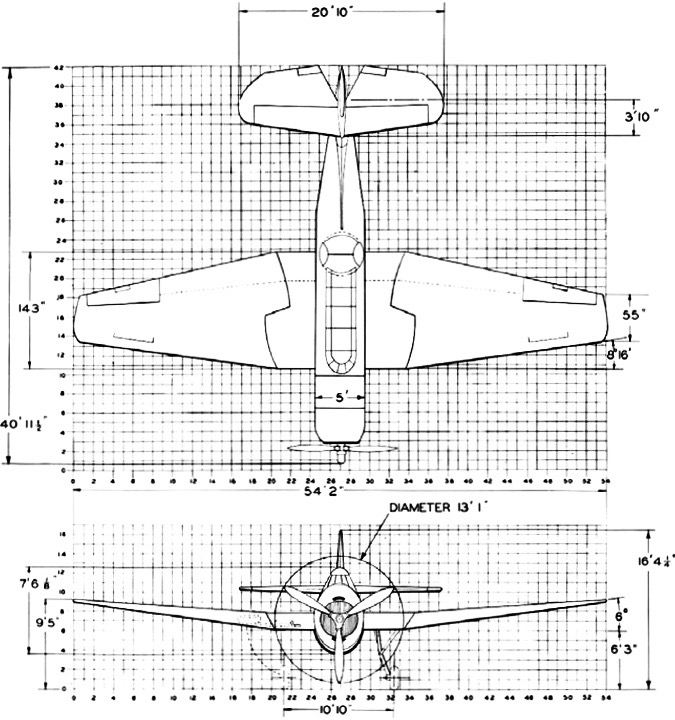 The XTBF-1 was powered by an air-cooled, supercharged, 2,603.943-cubic-inch-displacement (42.671 liters) Wright Cyclone 14 GR2600B698 (R-2600-8) two-row, fourteen-cylinder radial engine with a compression ratio of 6.9:1. The R-2600-8 was rated at 1,500 horsepower at 2,400 r.p.m., and 1,700 horsepower at 2,800 r.p.m. at Sea Level for Takeoff. The engine drove a 13 foot, 1 inch diameter ( meters), three-bladed Hamilton Standard constant speed propeller through a  0.5625:1 gear reduction unit. The R-2600-8 was 5 feet, 4.91 inches (1.649 meters) long, 4 feet, 6.26 inches (1.378 meters) in diameter, and weighed 1,995 pounds (904.9 kilograms).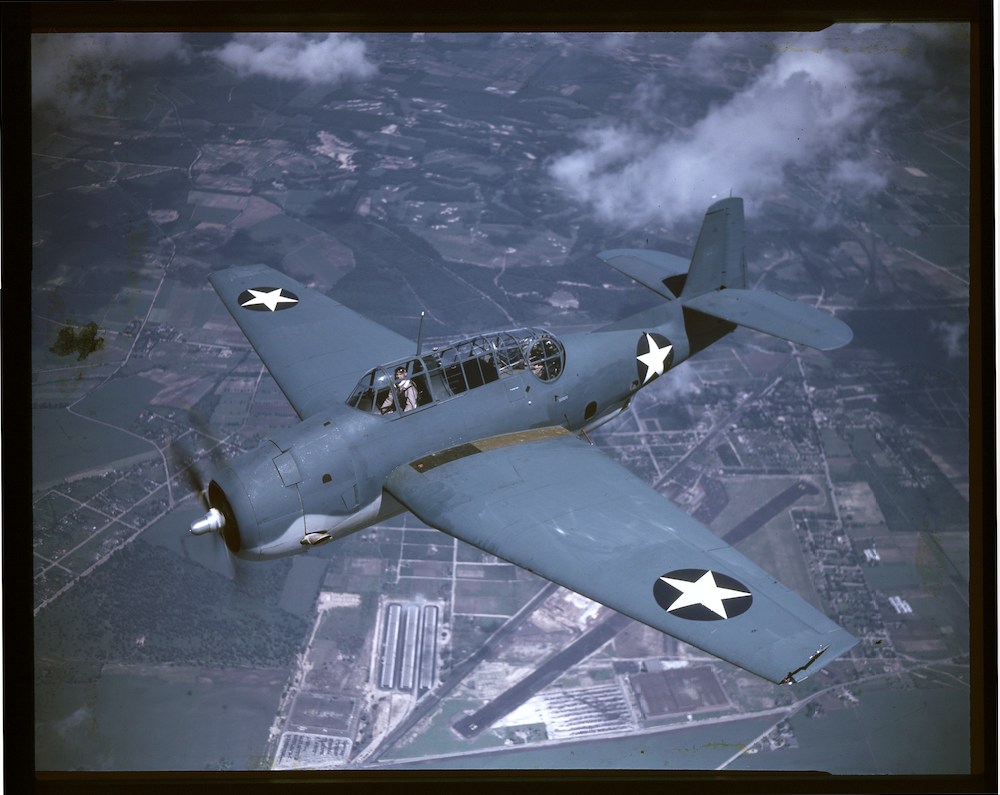 © 2020, Bryan R. Swopes