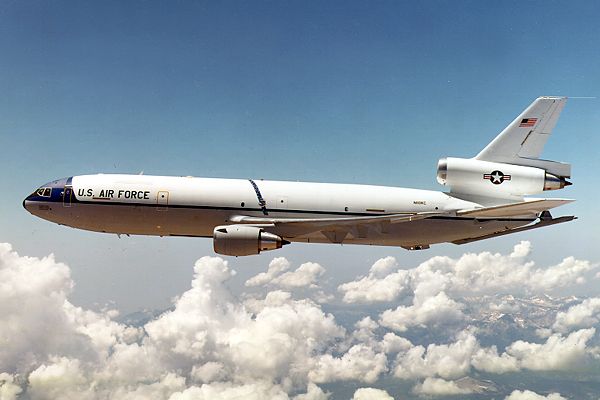 12 July 1980: The first McDonnell Douglas KC-10A Extender, serial number 79-0433, made its first flight at Long Beach, California with company test pilots Walt Smith and George Jansen, flight engineer Leo Hazell, and flight test engineer Guy Lowery.
Based on the DC-10-30CF commercial transport, this aerial tanker can carry 356,000 pounds of fuel (161,479 kilograms). Using a "flying boom" to refuel Air Force aircraft in flight, it also is equipped with "hose and drogue" system to refuel U.S. Navy and Marine airplanes. Both systems can be used simultaneously. The KC-10A can also carry cargo pallets, or combination of personnel and cargo.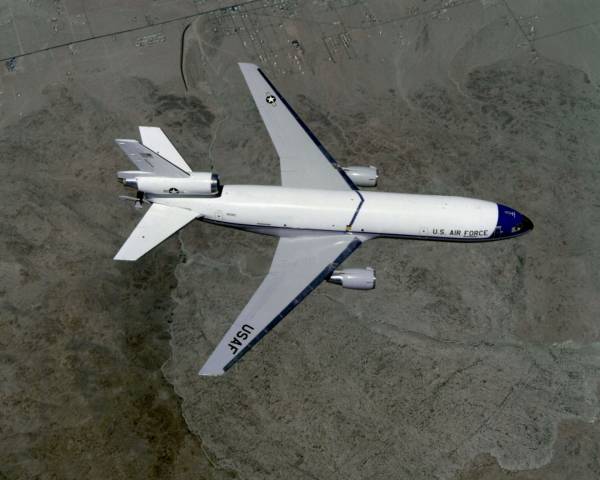 The McDonnell Douglas KC-10A Extender is operated by a flight crew of four. It is 181 feet, 7 inches (54.347 meters) long with a wingspan of 165 feet, 4 inches (50.394 meters) and height of 58 feet, 7 inches (17.856 meters). The tanker has an empty weight of 241,027 pounds (109,328 kilograms) and maximum takeoff weight (MTOW) of 590,000 pounds (267,620 kilograms).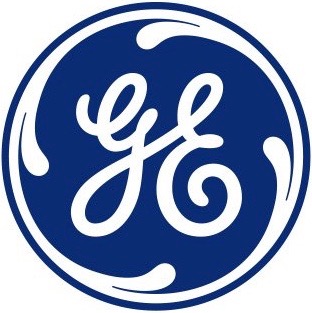 The KC-10A is powered by three commercial General Electric CF6-50C2 turbofan engines, flat-rated at 52,500 pounds of thrust (233.532 kilonewtons), each. The CF6-50C2 is a two-spool, high-bypass-ratio axial-flow turbofan engine. It has a single-stage fan, 17-stage compressor section (3 low- and 14 high-pressure stages), and a  6-stage turbine (2 high- and 4 low-pressure stages). The fan has a diameter of 86.0 inches (2.184 meters) and produces 73% of the engine's total power at full rated thrust. The CF6-50C2 has a diameter of 105.0 inches (2.667 meters), a length of 183.0 inches (4.648 meters), and weighs 8,731 pounds (3,960.3 kilograms).
The KC-10A has a maximum speed of 0.89 Mach (619 miles per hour, 996 kilometers per hour). Its service ceiling is 42,000 feet (12,802 meters). Range is 4,400 miles (7,081 kilometers).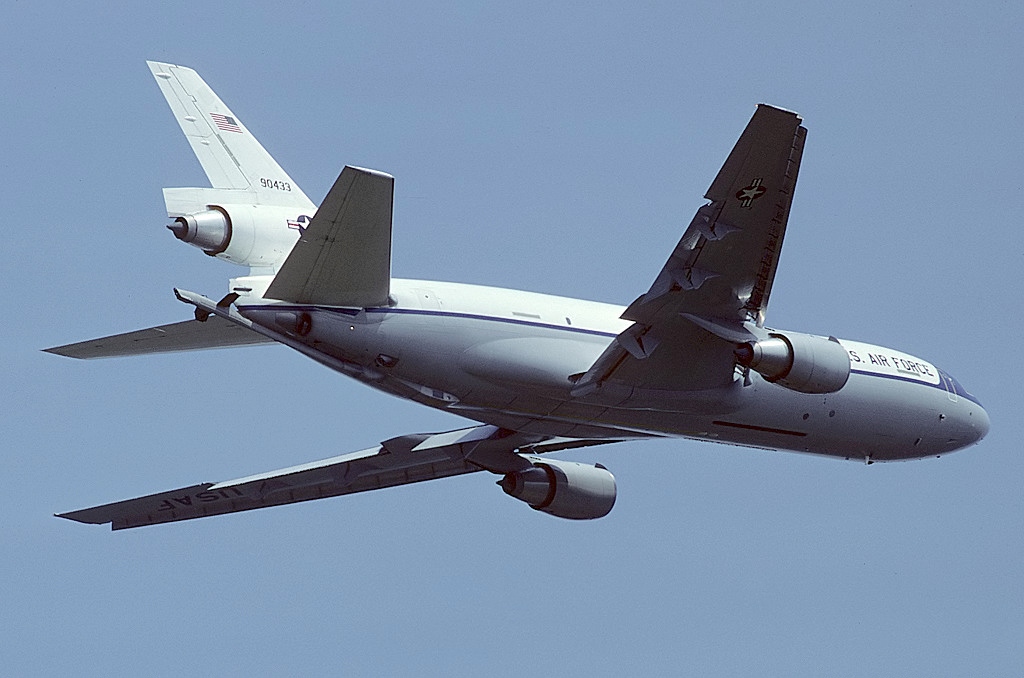 Though over 400 of the original 732 Boeing KC-135 Stratotankers remain in service (the last one was accepted by the Air Force in 1964), the fleet of KC-10s provide greater fuel capacity and much longer range. Boeing had submitted a tanker version of its 747 commercial transport, however the KC-10 was selected primarily because it could operate from shorter runways. McDonnell Douglas built 60 KC-10s for the U.S. Air Force and 2 similar KDC-10s for The Netherlands.
On 26 April 2022, McDonnell Douglas KC-10A 79-0433 was withdrawn from service after 42 years and flown to the Air Mobility Command Museum at Dover Air Force Base, Delaware.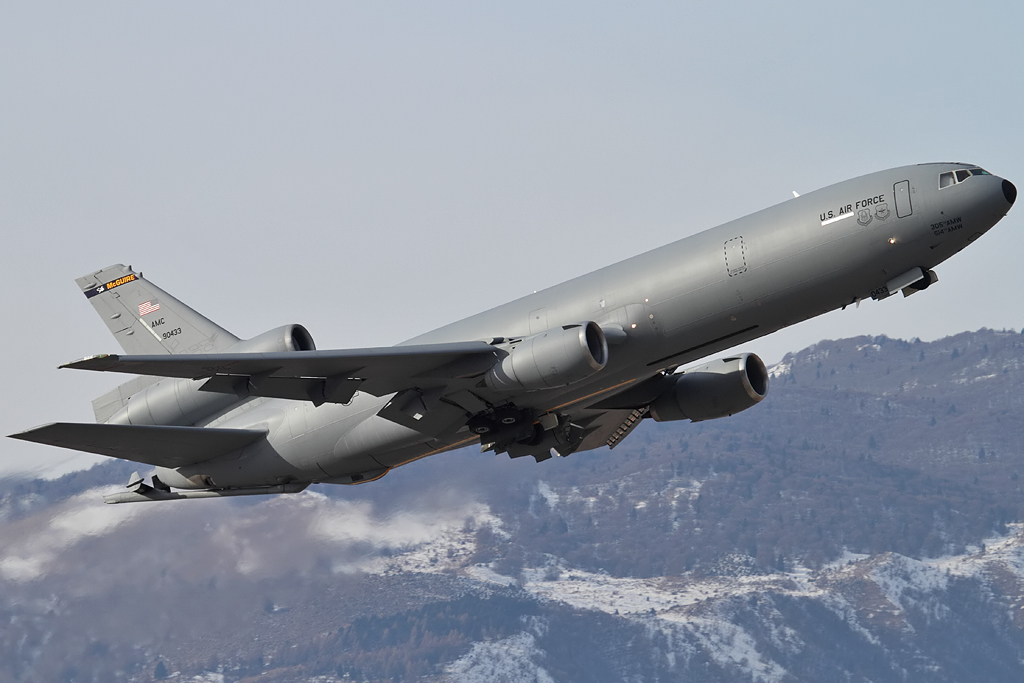 © 2023, Bryan R. Swopes