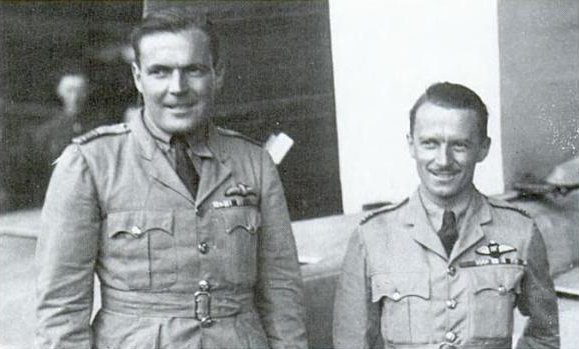 24–27 April 1929: At 0937 GMT on the 24th, Squadron Leader Arthur Gordon Jones-Williams, M.C. and Bar, and Flight Lieutenant Norman Hugh Jenkins, O.B.E., D.F.C., D.S.M., both of the Royal Air Force, departed R.A.F. Cranwell, Lincolnshire, England, aboard the Fairey Long Range Monoplane, J9479. Their destination was Bangalore, in the Kingdom of Mysore, British Indian Empire. They were attempting a long distance flight record.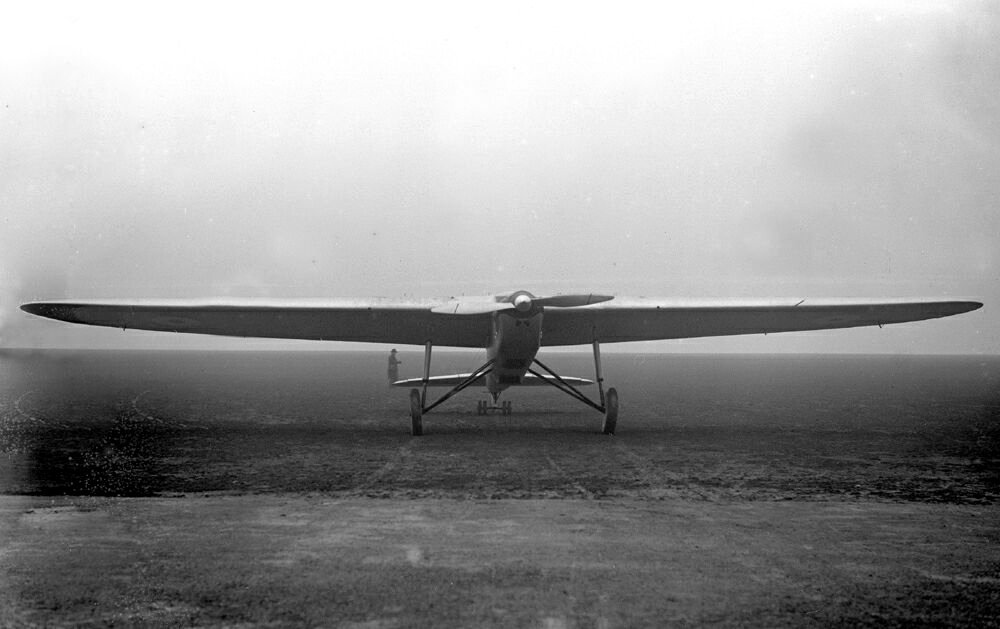 Their departure had been delayed for several days while waiting for favorable conditions for takeoff. It was decided to limit the Monoplane's takeoff weight to 16,000 pounds (7,257.5 kilograms) and wait for at least a 10 mile per hour (16 kilometers per hour) headwind before attempting to takeoff.
After 16½ hours in flight, Jones-Williams and Jenkins were overhead Istanbul, and reached Baghdad 10½ hours later. After another 22 hours airborne they were overhead Karachi, Sindh, in the Bombay Presidency (now, Pakistan). With an estimated 6 hours fuel remaining they were unable to reach Bangalore and elected to land at Karachi while it was still daylight.
The duration of their flight was 50 hours, 37 minutes. They had flown a distance of 4,130 miles (6,646.6 kilometers) on their non-stop flight.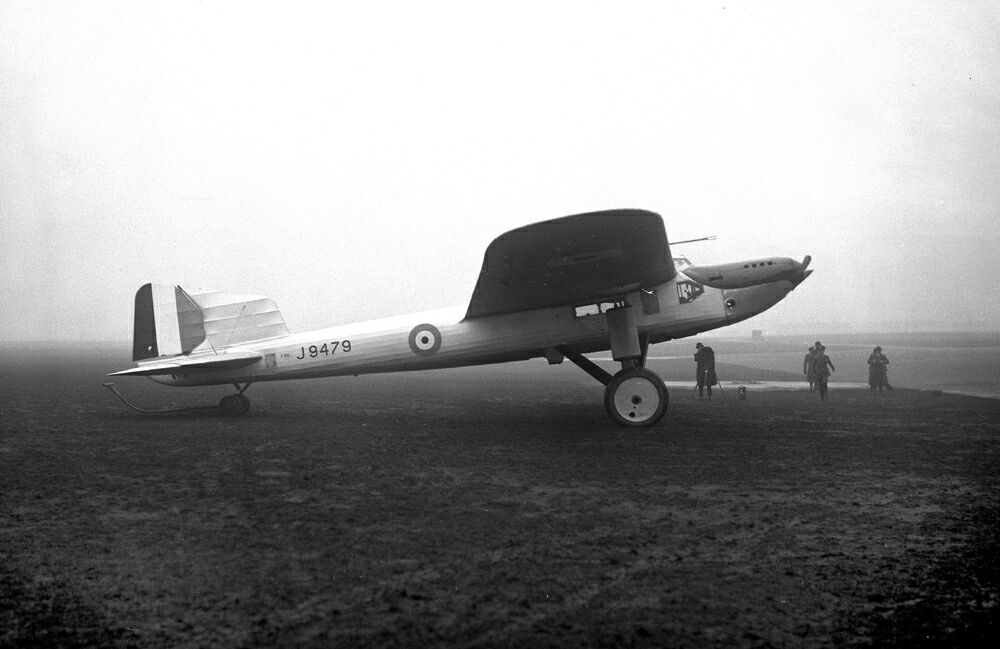 Arthur Gordon Jones-Williams (1888–1929) was a second lieutenant in the Welsh Regiment during World War I. He was transferred to the Royal Flying Corps as a fighter pilot. He shot down 11 enemy airplanes and was awarded the Military Cross, followed by a Bar (a second award). Jones-Williams was promoted from Flight Lieutenant to Squadron Leader in the list of New Years Honors, 1 January 1928.
Flight Lieutenant Norman Hugh Jenkins, DFC, DSM, Royal Air Force, was appointed an Officer of the Most Excellent Order of the British Empire, 3 June 1925.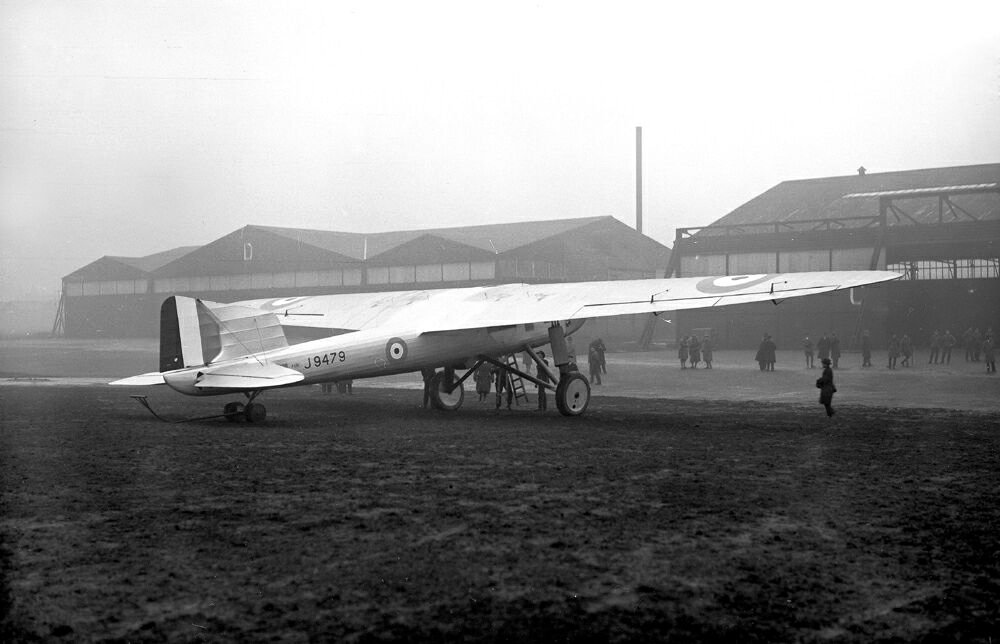 The Fairey Long Range Monoplane was an experimental airplane designed and built in 1928 by Fairey Aviation Company, Ltd., at Hayes, Middlesex, England, for the Royal Air Force to investigate methods of increasing the range of airplanes. The agreed price was £15,000.
It was flown by two pilots and had a bed for crew rest. It was a high-wing monoplane with a wing built of wood and covered by fabric. The Monoplane was 48 feet, 6 inches (14.783 meters) long with a wingspan of 82 feet (24.994 meters) and height of 12 feet (3.658 meters). The maximum takeoff weight was 17,500 pounds (7,937.9 kilograms).

J9479 was powered by a water-cooled, normally-aspirated, 1,461.135-cubic-inch-displacement (23.944 liter) Napier Lion XIA (Special) dual-overhead-cam (DOHC) "Triple Four" or "broad arrow" (three banks of four cylinders with a common crankshaft), now generally referred to as a  W-12 engine. The cylinder banks were separated by 60° angles. The Lion XI had four valves per cylinder and a compression ratio of 6:1. It produced 530 horsepower at 2,350 r.p.m., and a maximum of 570 horsepower at 2,585 r.p.m. It was a geared engine with a 1.885:1 gear reduction. The Lion XI was 5 feet, 1 inch (1.549 meters) long, 3 feet, 6 inches (1.067 meters) wide and 3 feet, 3 inches (0.991 meters) high. The engine weighed 995 pounds (451 kilograms). The XIA (Special) was specially-tuned for the Fairey Long Range Monoplane, and had a slightly higher compression ratio.
The cruise speed was 110 miles per hour (177 kilometers per hour). The fuel tanks in the wings had a capacity of 1,043 Imperial gallons (1,252.6 U.S. gallons/4,741.6 liters).

Because of headwinds encountered, the April flight was short of the record. Another attempt was made, this time with a destination in South Africa. On 16 December 1929, however, J9479 crashed at Djibel Lit, south of Tunis, French Tunisia. The airplane was destroyed and both A.G. Jones-Williams and N.H. Jenkins were killed.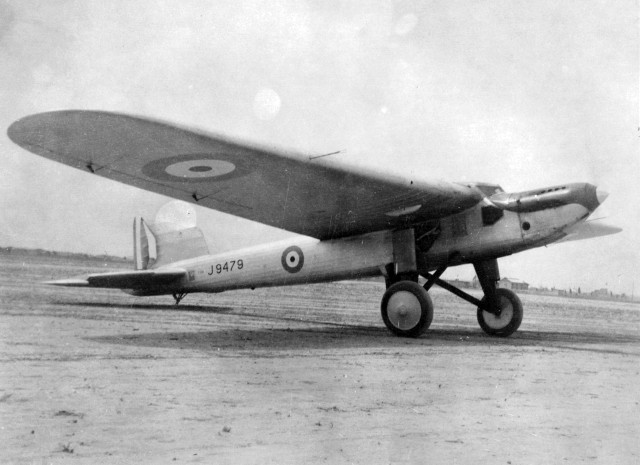 © 2018, Bryan R. Swopes