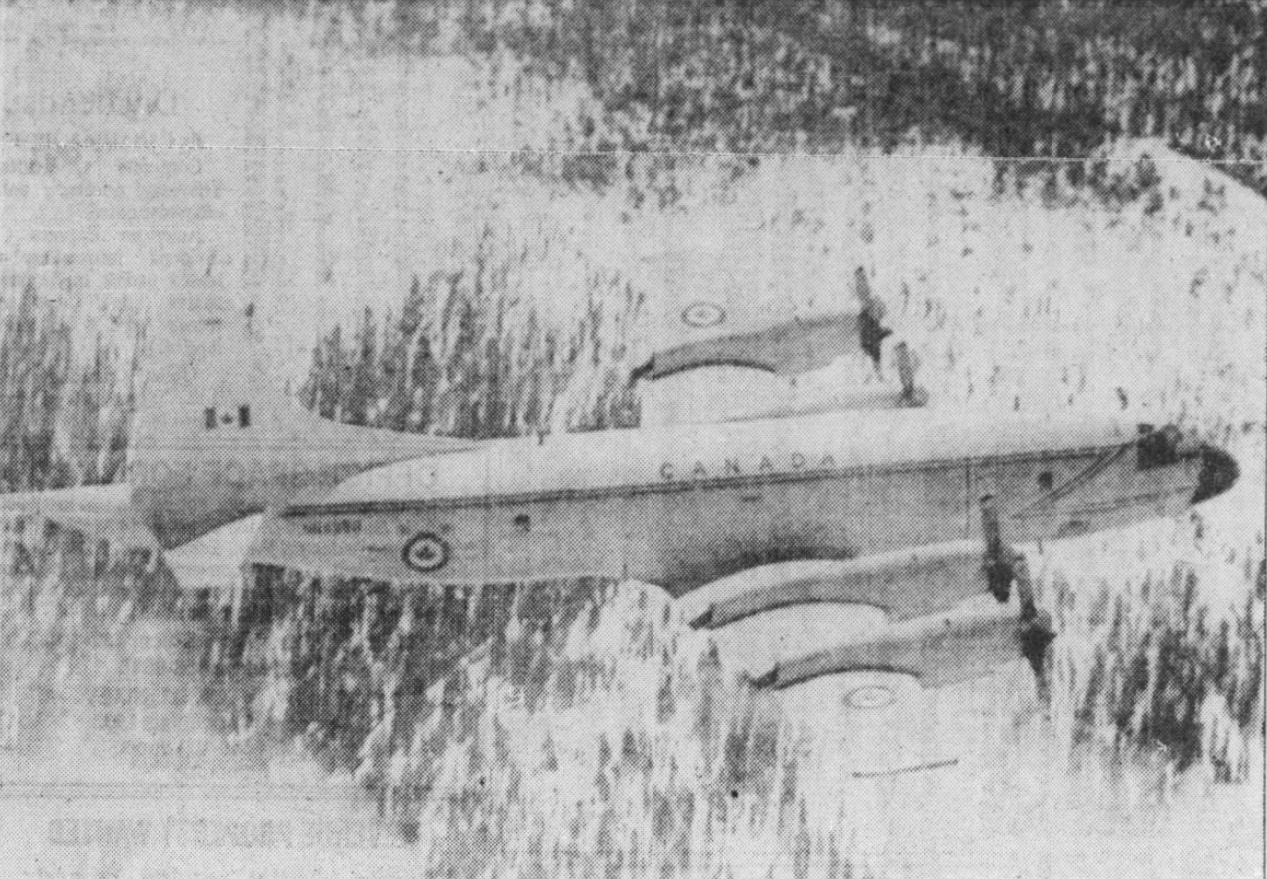 22 March 1979: The Lockheed CP-140 Aurora 140101 (N64996) made its first flight from Hollywood-Burbank Airport at Burbank, California. The pilot in command was Lockheed's Chief Test Pilot John ("Chris") Christiansen. The airplane had been initially rolled out of Lockheed's Building 360 on 25 January 1979.

The CP-140 Aurora is a four-engine turboprop-powered anti-submarine warfare and maritime surveillance aircraft built by the Lockheed-California Company for the Canadian Armed Forces. It uses the airframe of the Lockheed P-3C Orion combined with the ASW equipment of the Lockheed S-3A Viking. It was intended to replace Canada's fleet of Canadair CP-107 Argus patrol aircraft. The first of 18 CP-140s was delivered 29 May 1980, and the final one, in July 1981. Another three airframes, without the ASW equipment, were completed as the CP-140A Arcturus.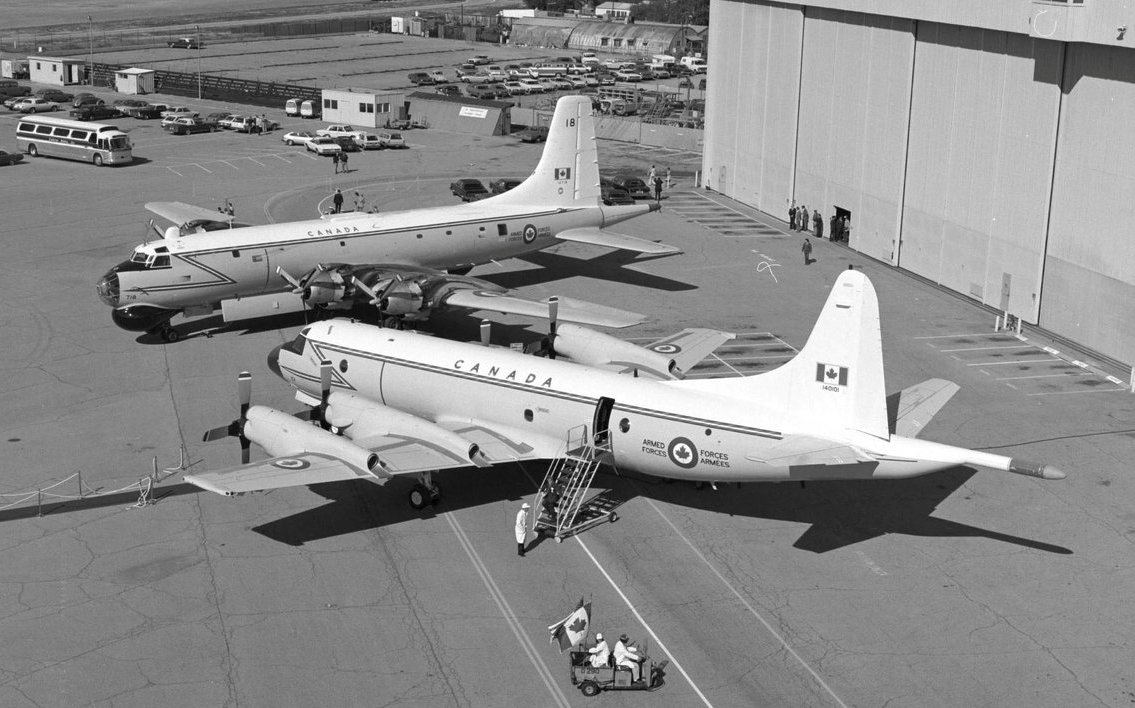 The CP-140 Aurora is flown by two pilots and a flight engineer. During missions it is crewed by 8–10 mission specialists. It is 116 feet, 10 inches (35.611 meters) long with a wingspan of 99 feet, 8 inches (30.378 meters) and height of 33 feet, 8.5 inches (10.274 meters). The total wing area is 1,300.0 square feet (120.77 square meters). The wings use a symmetrical NACA 0014 airfoil at the root and NACA 0012 at the tip. The wings have 6° dihedral with 2° 30′ negative twist. The angle of incidence is 3°. The airplane has an empty weight of 61,491 pounds (27,890 kilograms) and maximum permissible weight of 142,000 pounds (64,410 kilograms).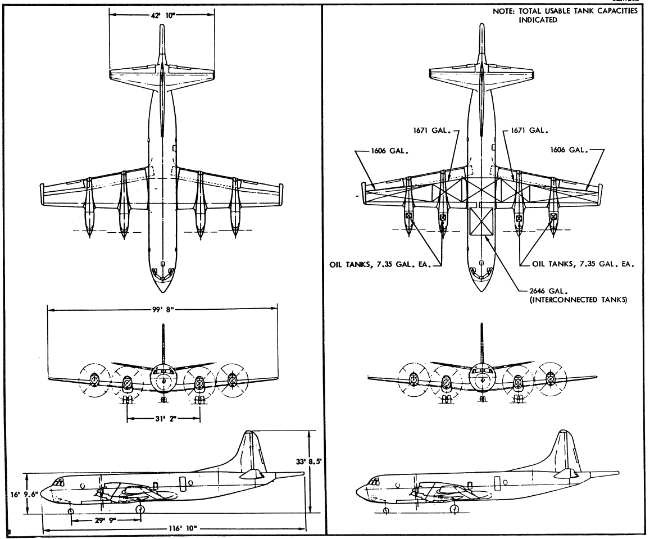 The CP-140 is powered by four Allison T56-A-14 turboprop engines which produce 4,591 shaft horsepower at 13,820 r.p.m., each. They drive four-bladed Hamilton-Standard 54H60-77 constant-speed propellers with a diameter of 13 feet, 5¾ inches (4.109 meters) at 1,020 r.p.m. The T56-A-14 is a single-shaft axial-flow turboprop engine, with a 14-stage compressor section, six combustors, and a 4-stage turbine. The engine is 12 feet, 2.3 inches (3.716 meters) long, 4 feet, 1.0 inches (1.245 meters) in diameter and weighs 1,885 pounds (855 kilograms).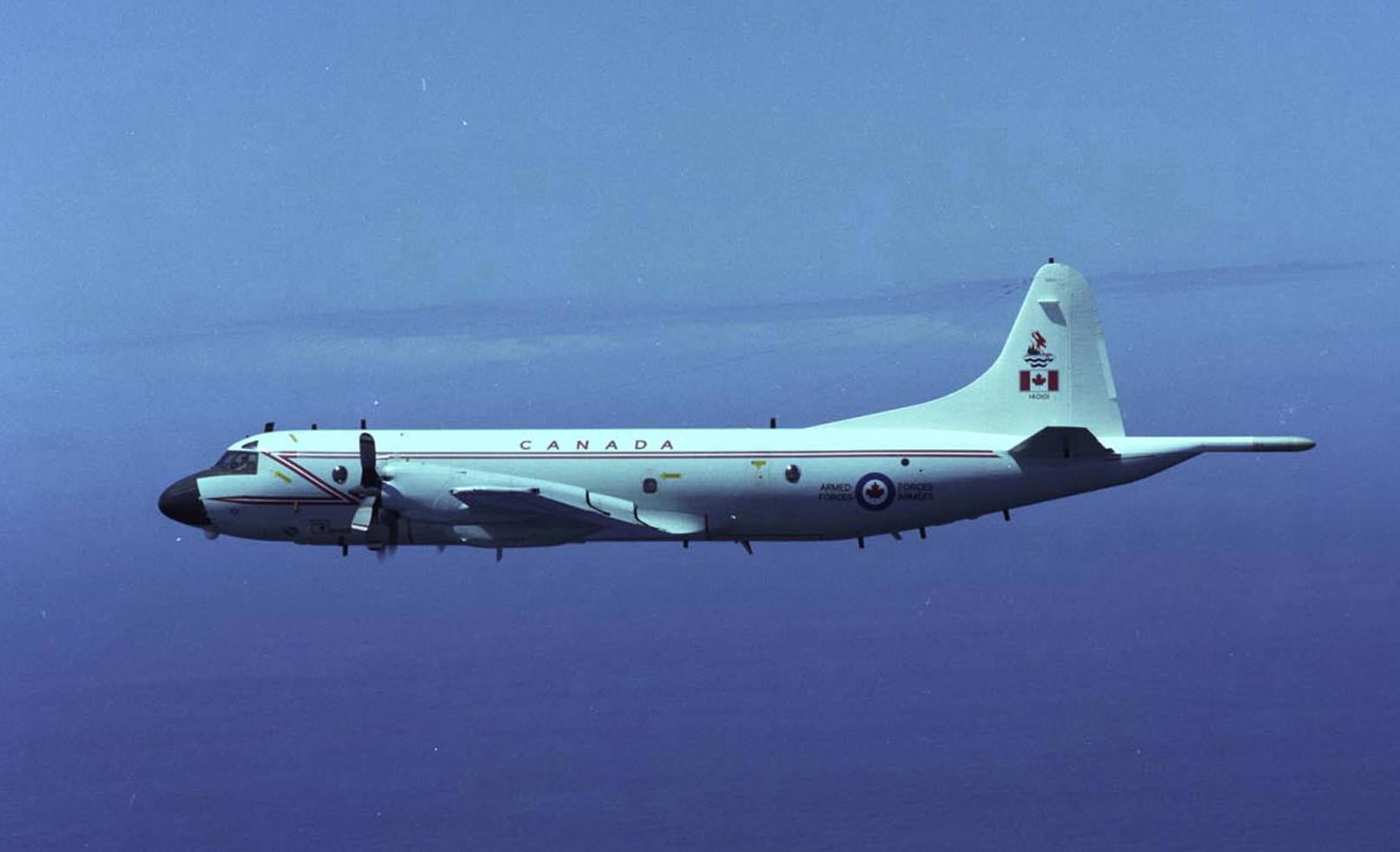 The CP-140 has a maximum speed of 395 knots (455 miles per hour/732 kilometers per hour). Its service ceiling is 35,100 feet (10,698 meters). The patrol plane has a fuel capacity of 7,661 Imperial gallons (9,200 U.S. gallons/34.828 liters), giving it a maximum range of 5,100 nautical miles (5,869 statute miles/9,445 kilometers). At a mission radius of 1,000 nautical miles (1,151 statute miles/1,852 kilometers), the Aurora can remain on station for 8 hours, 12 minutes.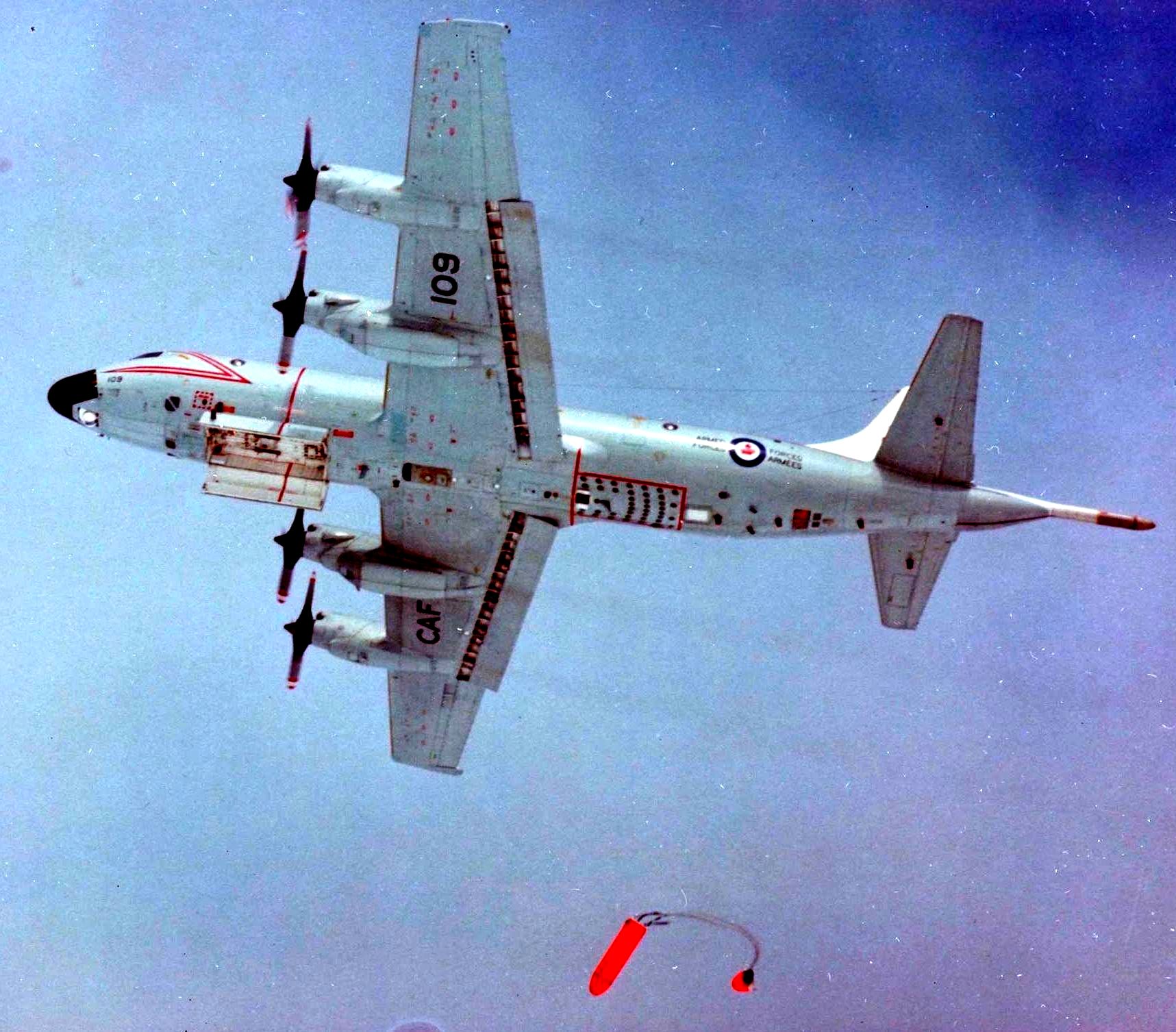 The CP-140 Aurora is armed with eight Mark 46 Mod V homing torpedoes carried in its  weapons bay. There are ten underwing hardpoints. Sonobuoys can be dropped from the belly. A Magnetic Anomaly Detector, the "MAD boom," is mounted at the tail of the aircraft.
The CP-140 fleet underwent an Aircraft Incremental Modernization Project (AIMP) beginning in 1998. The Aurora Structural Life Extension Program (ASLEP) was completed in 2020. The airplane is expected to remain in service until 2030.
The Auroras are based at Greenwood, Nova Scotia, and Comox, British Columbia.
John Jean ("Chris") Christiansen was born 1 May 1923, at Oslo, Norway. He was the second of three children of John Christiansen, a painter, and Ruth Floby Christiansen. After the family immigrated to the United States, he grew up in St. Paul, Minnesota. He became a naturalized U.S. citizen.
Christiansen attended Woodrow Wilson High School in Saint Paul, graduating in 1942. He played football and was a member of the W Club.
In June 1942, he was employed by Hayden Motor Service in St. Paul. When he registered for the draft (conscription), he was described as being 5 feet, 10 inches (1.778 meters) tall, 160 pounds (72.6 kilograms), with a ruddy complexion, blonde hair and blue eyes.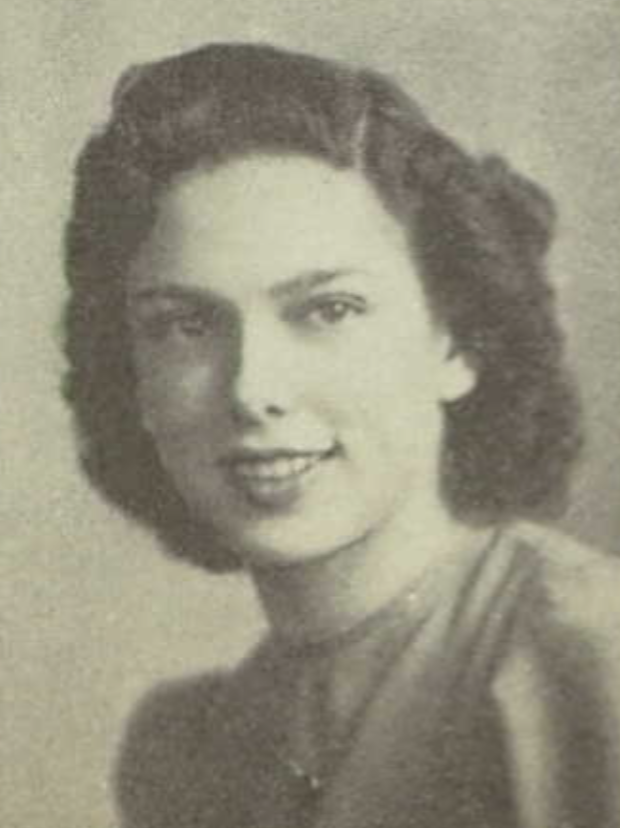 John Christiansen married Miss Alice Phoebe Zeis, who had been a fellow student at Woodrow Wilson High School. They had one son. Christiansen was later married to Diane S. Schindler.
Christiansen served in the United States Navy during World War II and the Korean War.
John Christiansen joined the Lockheed Aircraft Corporation as an experimental test pilot in 1953. During his career with Lockheed, he made the first flights of the prototype YP3V-1 (P-3 Orion), 25 November 1958, and the YS-3A Viking, 21 January 1972. He retired from Lockheed in 1983.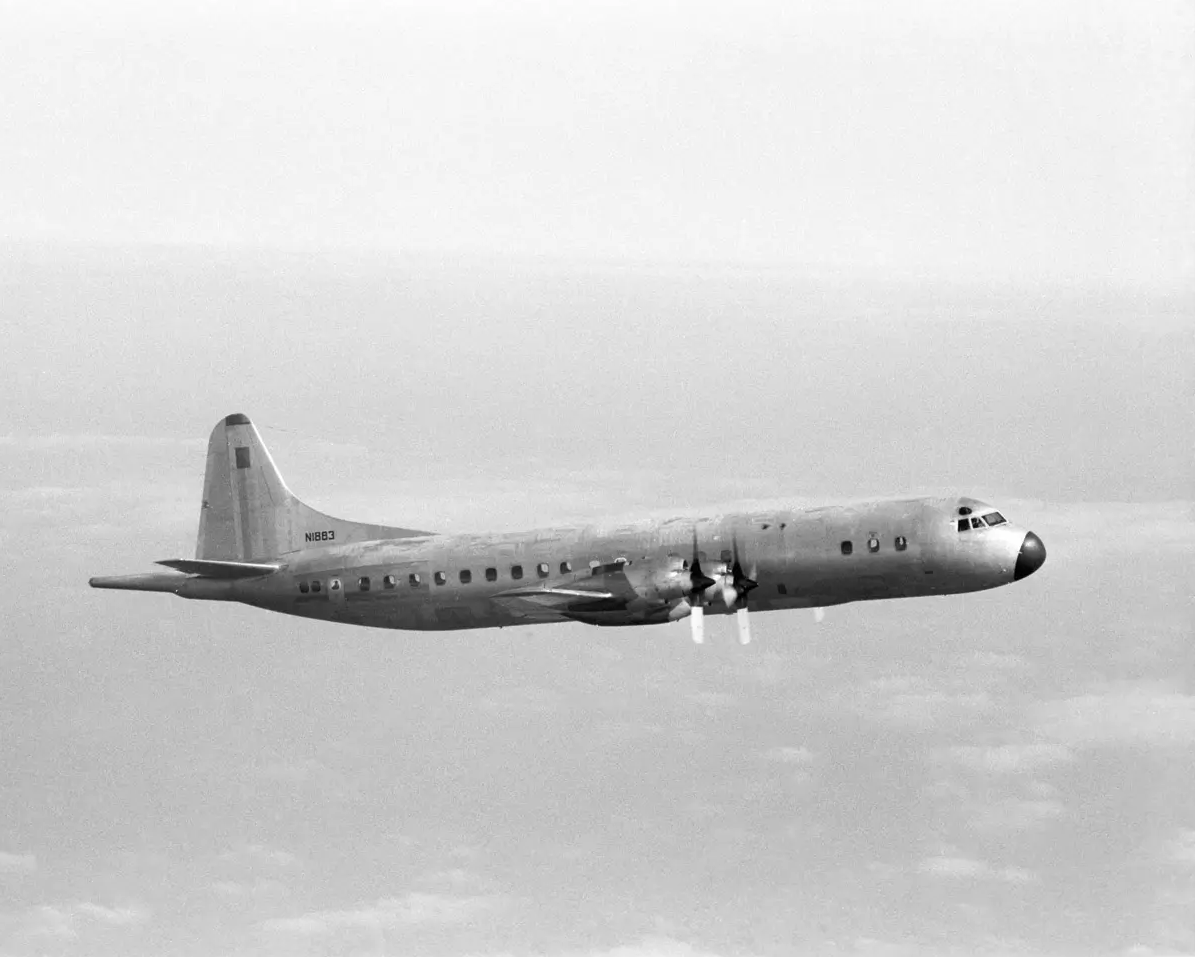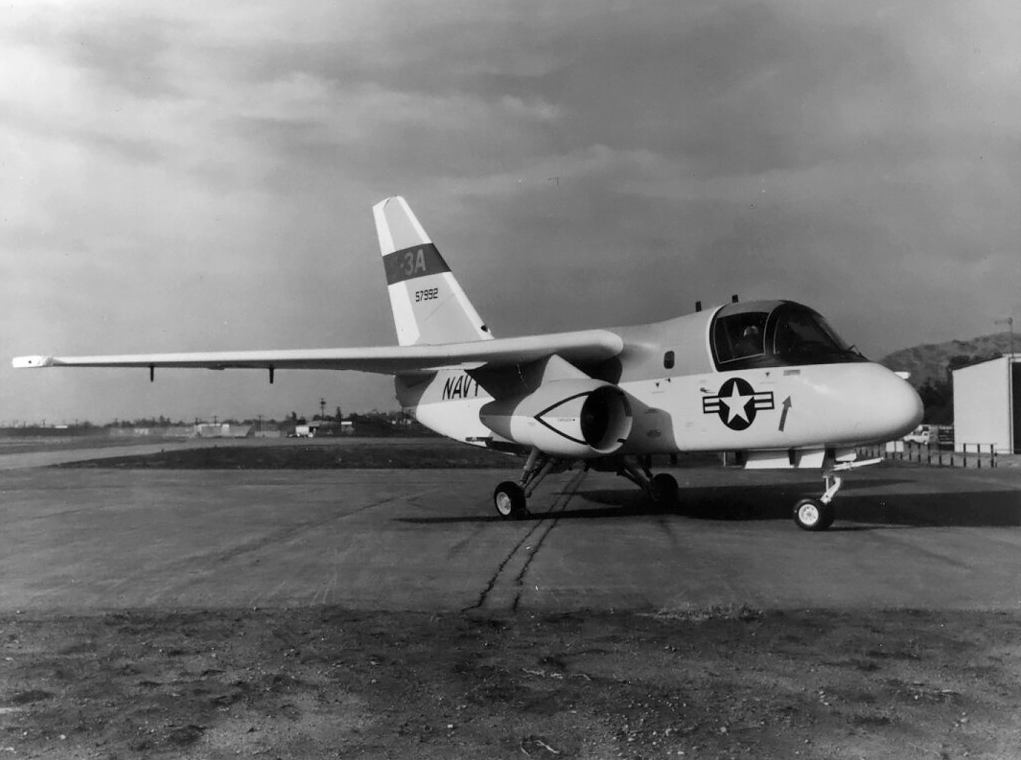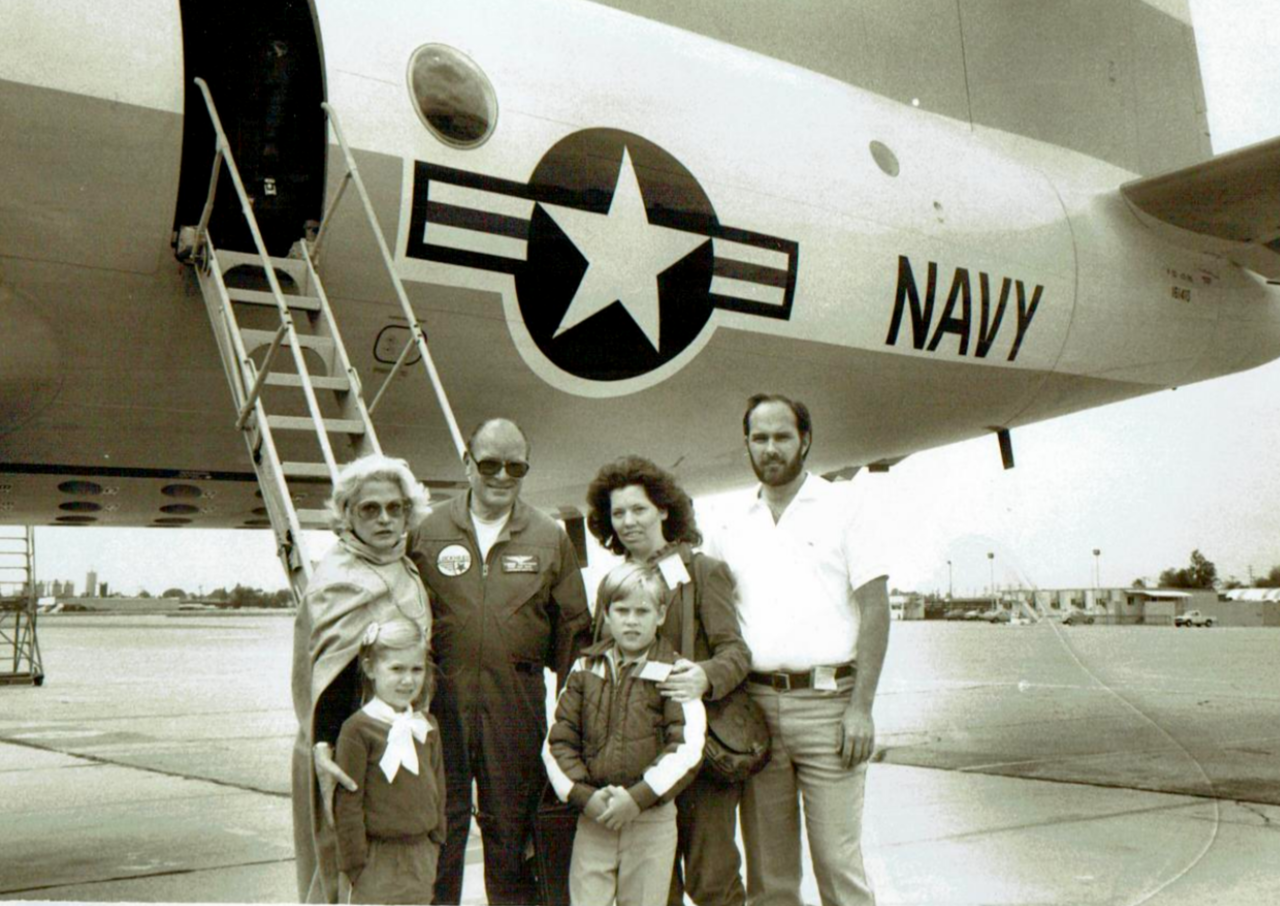 John Christiansen died at Lake Havasu, Arizona, 6 September 1998, at the age of 75 years.
Full Disclosure: TDiA's father, Bart Robert Swopes (1925–1995) was Lockheed's Configuration Manager of both the S-3A Viking and the CP-140 Aurora.
© 2023, Bryan R. Swopes