12 August 1985: The worst accident involving a single aircraft occurred when a Boeing 747 operated by Japan Air Lines crashed into a mountain in the Gunma Prefecture, killing 520 persons. There were just 4 survivors.
JAL Flight 123 was a Boeing 747-146SR, registration JA8119. It departed Tokyo International Airport enroute Osaka International Airport. There were 15 crewmembers, led by Captain Masami Takahama, with First Officer Yutaka Sasaki and Second Officer Hiroshi Fukuda. There were 509 passengers aboard.
Flight 123 lifted off at 6:12 p.m., 12 minutes behind schedule. 12 minutes after takeoff, as the 747 was at its cruising altitude, the fuselage rear pressure bulkhead suddenly failed, causing explosive decompression of the cabin. Cabin air then rushed into the unpressurized tail section. The resulting overpressure caused a failure of the APU bulkhead and the support structure for the vertical fin. The airliner's vertical fin separated from the fuselage. All four of the 747's hydraulic systems were ruptured. The hydraulic system was quickly depleted, leaving the crew unable to move any flight control surfaces.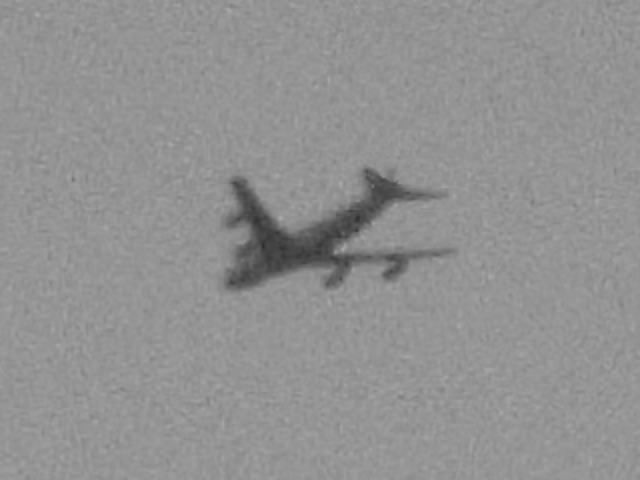 Control of the airplane began to quickly deteriorate and the only control left was to vary the thrust on the four turbofan engines. The flight crew began an emergency descent and declared an emergency.
For the next 32 minutes, JA8119 flew in large uncontrolled arcs. The 747 rolled into banks as steep as 60°, and at one point, the nose pitched down into a dive reaching 18,000 feet per minute (91 meters per second). The crew was able to bring the 747 back to a nose-high attitude at about 5,000 feet (1,524 meters), but again lost control. At 6:56 p.m., JAL 123 disappeared from air traffic control radar.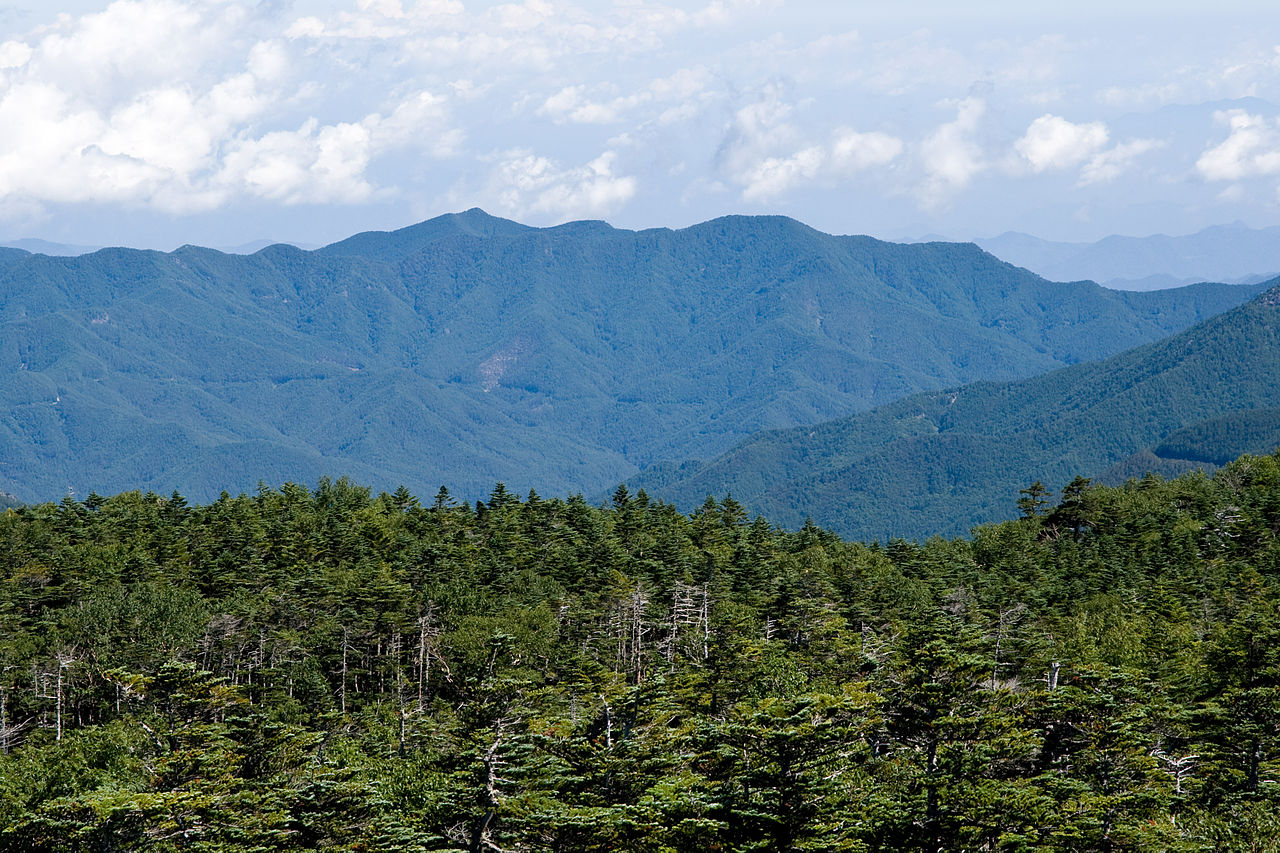 The airliner struck a ridge on 1,978.6 meter (6,491.5 feet) Mount Takamagahara at 340 knots (391 miles per hour, or 630 kilometers per hour), then impacted a second time at an elevation of 5,135 feet (1,565 meters). The aircraft was totally destroyed.
Investigation of the accident determined that the 747 had previously been damaged when its tail struck the runway during a landing, 2 June 1978. The rear pressure bulkhead had cracked as a result of the tail strike, but was repaired by a team of Boeing technicians. After the crash, it was discovered that the repair had not been correctly performed. Boeing engineers calculated that it could be expected to fail after 10,000 cycles. It was on the 12,219th cycle when the bulkhead failed.
Boeing 747-146SR JA8119 had accumulated a total of 25,030 flight hours by the time of the accident, on 18,835 flights.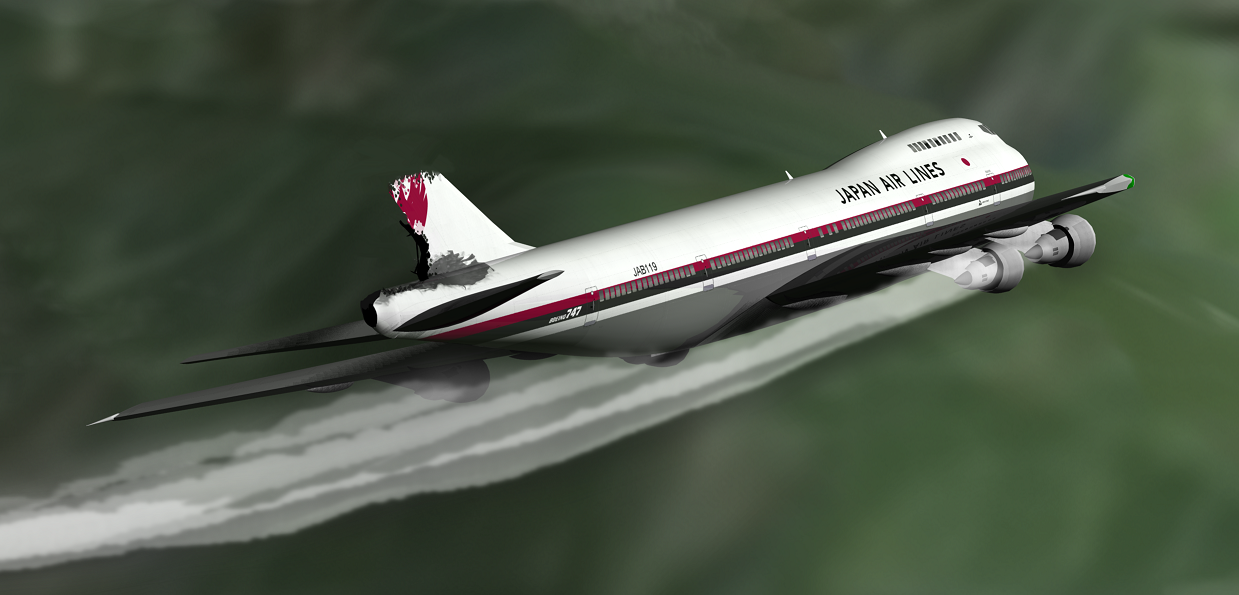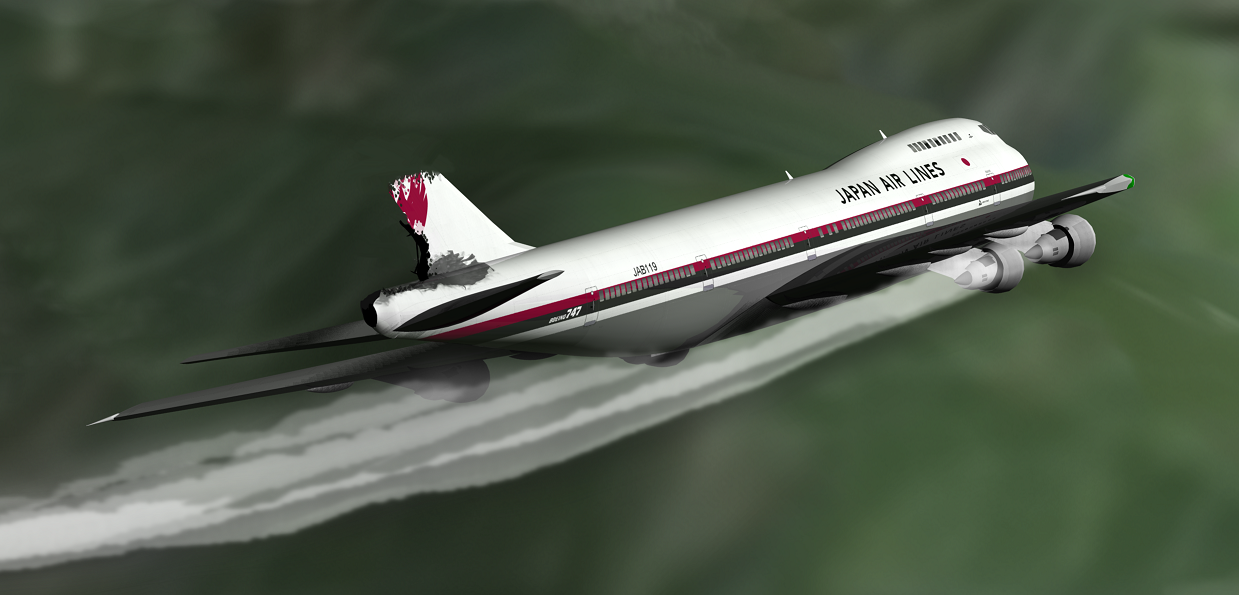 © 2017, Bryan R. Swopes