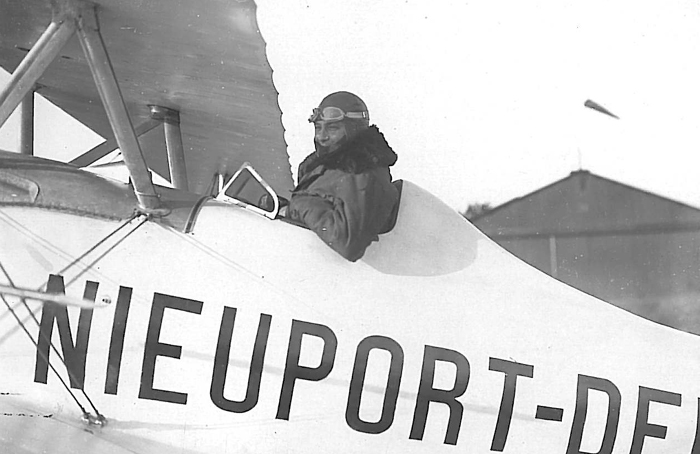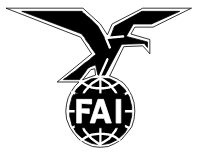 5 September 1923: At Villacoublay, France, Joseph Sadi-Lecointe set a Fédération Aéronautique Internationale (FAI) World Record for Altitude when he flew a Nieuport-Delage Ni-D.40R biplane to an altitude of 10,741 meters (35,239.5 feet).¹
The government of France financed a special airplane to attempt to exceed an altitude record which had been set by John a Macready in the United States. The prototype Nieuport-Delage Ni-D.40 C1 chasseur (fighter) was modified to increase its altitude capability.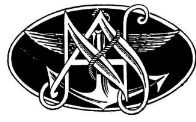 The Nieuport-Delage Ni-D.40R was 6.80 meters (22 feet, 3.7 inches) long, with a wingspan of 14.00 meters (45 feet, 11.2 inches) and height of 3.00 meters (9 feet, 10.1 inches). The total wing area was 34.00 square meters (365.97 sqaure feet). The empty weight was 746 kilograms (1,645 pounds), and gross weight, 948 kilograms (2,090 pounds).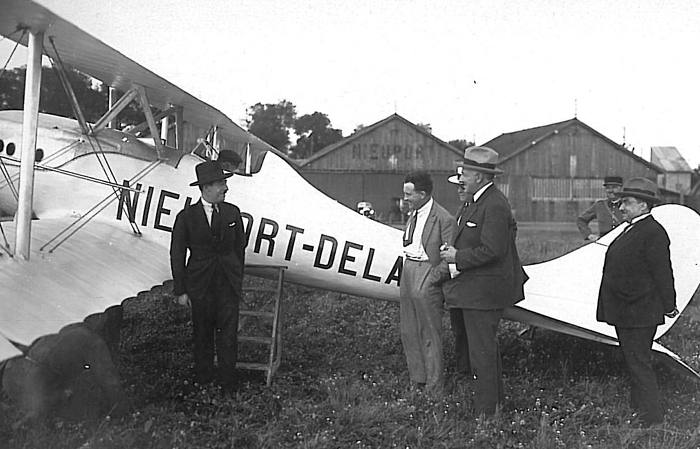 The airplane was powered by water-cooled 18.473 liter (1,127.29-cubic-inch displacement) La Société Hispano-Suiza 8Fb single overhead cam (SOHC) 90° V-8 engine, rated at 400 chaval vapeur (394.4 horsepower). This was a direct-drive right-hand tractor engine, which turned a two-bladed-fixed pitch propeller. The engine was 1.32 meters (4 feet, 4 inches) long, 0.89 meters (2 feet, 11 inches) wide, and 0.88 meters (2 feet, 10½ inches) high. It weighed 256 kilograms (564 pounds).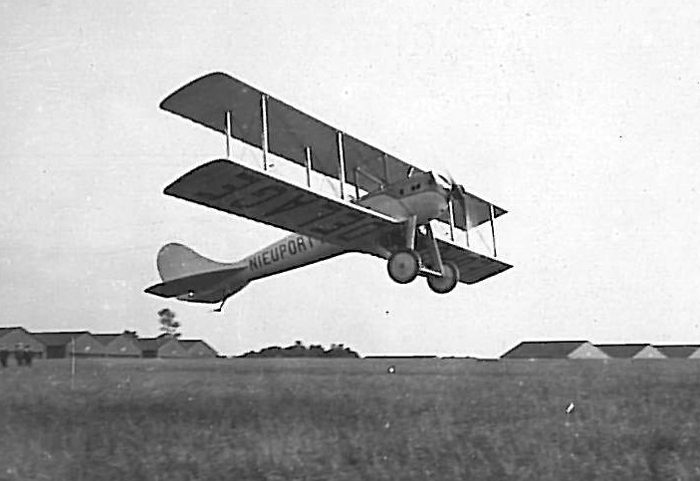 Engine cooling was provided by Lamblin cylindrical radiators mounted under the lower wing.
Maximum speed of the Nieuport-Delage Ni-D.40R was 210 km/h.
In 1924, the Ni-D.40R was modified into a seaplane. In this configuration, it set a world record of 8,980 meters (29,462 feet).²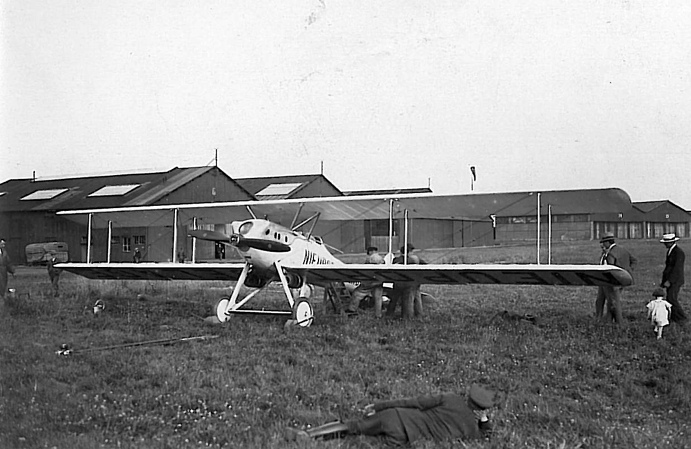 ¹ FAI Record File Number 8246
² FAI Record File Number 11750
© 2021, Bryan R. Swopes