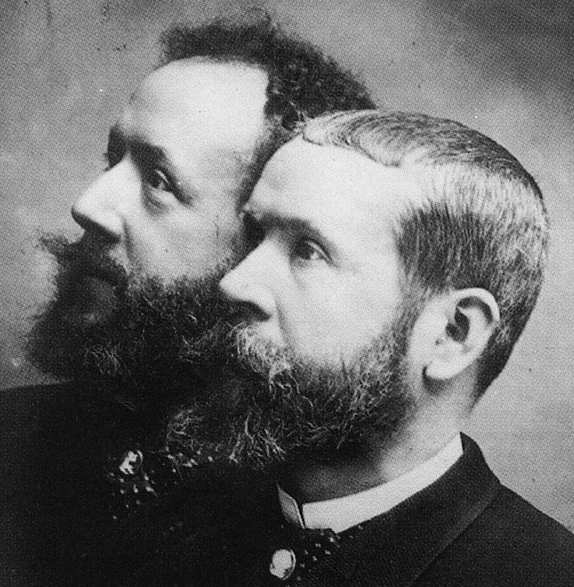 8 October 1883: The first airship powered by an electric motor was flown by brothers Albert Tissandier (1839–1906) and Gaston Tissandier (1843–1899) at at Auteuil, a suburb of Paris, France.
The brothers were experienced aeronauts, having designed and built a number of balloons.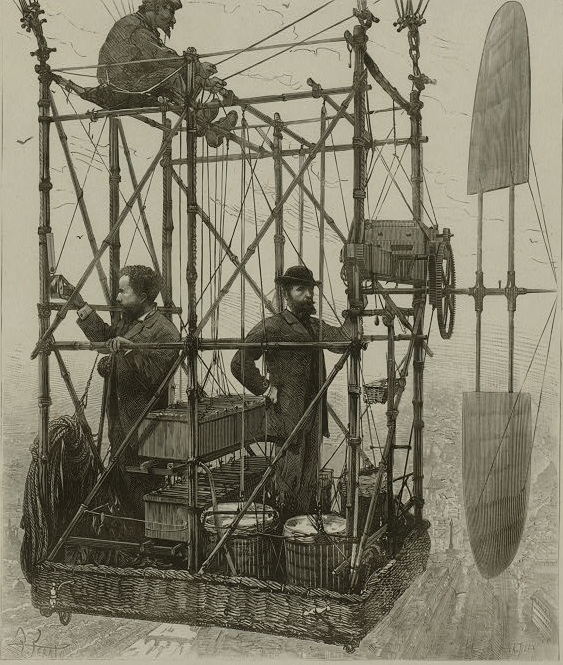 The Tissandier brothers' dirigible was the first to be powered by electricity. A 1.5 horsepower Siemens electric motor, turning 180 r.p.m., drove a two-bladed propeller through a reduction gear, producing 26 pounds of thrust (116 newtons). 24 bichromate of potash (potassium bichromate) cells provided electricity for the motor, which propelled the airship at 3 miles per hour (4.8 kilometers per hour).
The airship was 92 feet (28 meters) long with a maximum diameter of 30 feet (9 meters). Its gas capacity was approximately 37,500 cubic feet (1,062 cubic meters).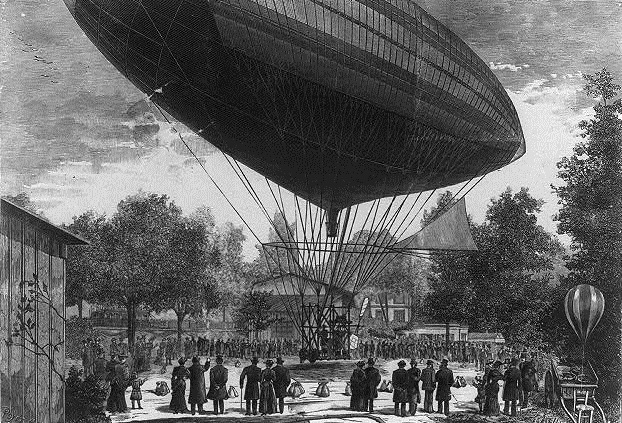 © 2016, Bryan R. Swopes
by