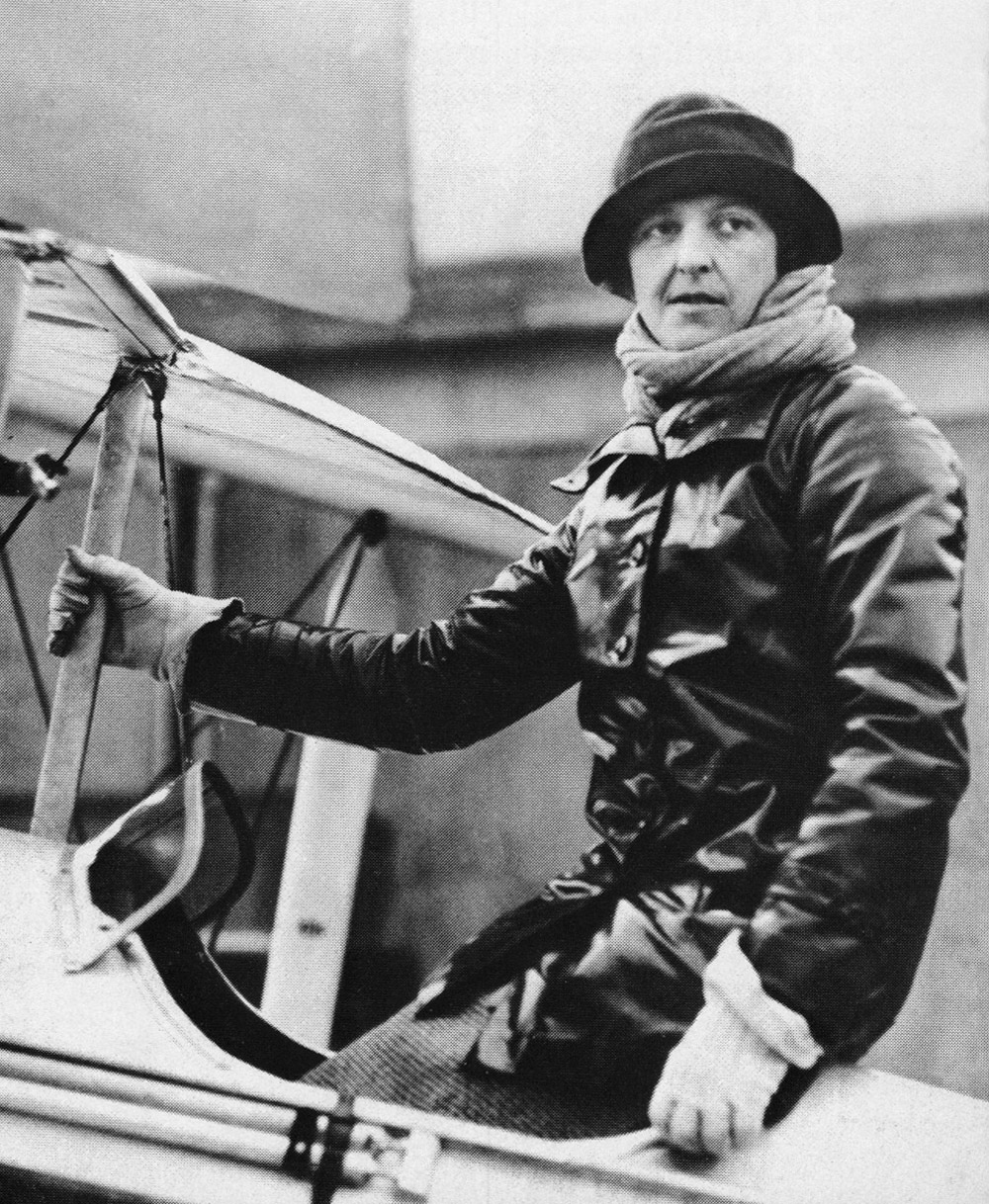 30 April 1928: The Honorable Lady Bailey arrived at Cape Town, South Africa, flying a de Havilland DH.60X Moth, completing an 8,000-mile (12,875-kilometer) solo journey which had begun at Croydon Aerodrome, London, England on 9 March 1928. Lady Bailey described her flight as "uneventful," but that was hardly the case.
The first stage of Lady Bailey's flight involved crossing the English Channel. She encountered severe weather, gale force winds, followed by fog. Unable to see any landmarks, she landed twenty miles short of Paris, at Sacy-le-Petit, then continued to Le Bourget in a snowstorm.
The following day Lady Bailey and her Moth left Paris for Lyons, again in snowstorms. Her compass was malfunctioning, but she was able have it repaired when she arrived.
The next leg of the flight was another over-water flight, crossing the Gulf of Genoa enroute Pisa. She crossed the Mediterranean Sea to Tripoli, then turned eastward to Cairo. Once there, the Egyptian government refused to allow her to continue, fearing for her safety. Her airplane was seized and placed under armed guard. Not until a British lieutenant, who was flying to Cairo, agreed to escort her, was Lady Bailey allowed to continue. She took off and flew south along the Nile and arrived at Luxor on 28 March.
From there, Lady Bailey encountered sandstorms with high winds and reduced visibility and intense heat. On 10 April, as she landed at Tabora, German East Africa (now known as Tanganyika), at 4,000 feet (1,220 meters) above Sea Level, her DH.60 Moth flipped over. A wing spar was broken and the fuselage heavily damaged. G-EBSF was unable to continue the journey.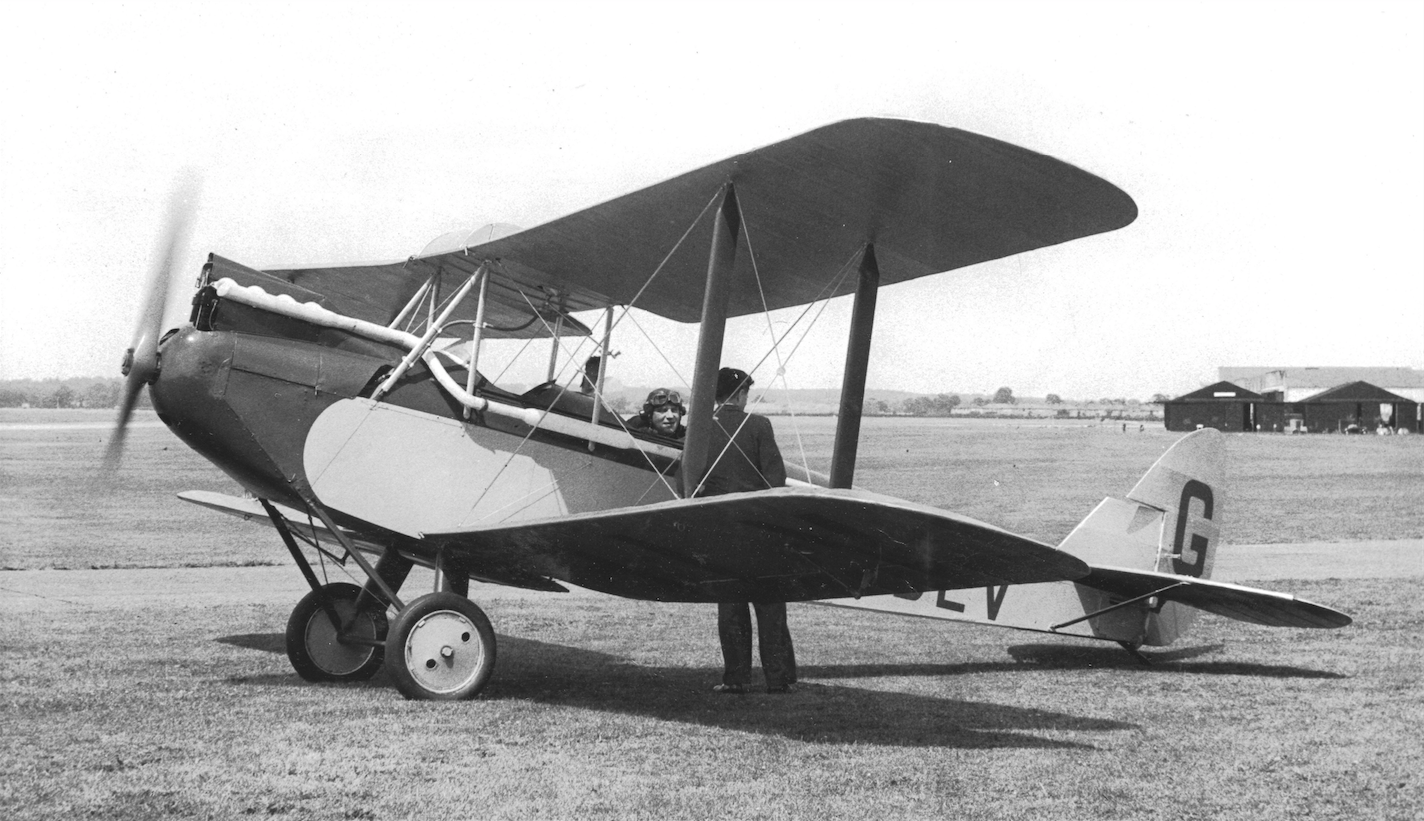 Sir Abe Bailey, Lady Bailey's husband, purchased another DH.60 Moth which was used as a demonstrator by de Havilland's agent in Johannesburg. It was flown to Tabora by Major Meintjes of the South African Air Force, arriving 19 April. Further arrangements were made with de Havilland to exchange this second airplane for a third, DH.60 G-EBTG, at Cape Town.
Lady Bailey departed Tabora on 21 April and continued to Broken Hill, Northern Rhodesia, where she became ill. After four days there, she continued on to Livingstone, then Bulawayo, and finally, Cape Town. Her solo journey had taken 52 days.
Lady Bailey said that, "Anybody who can drive an auto could do it. My flight was long but uneventful, and not extraordinarily difficult. In fact, my only difficulty was when my machine was locked up in Cairo."
After several months at Cape Town, Lady Bailey continued her round trip solo flight by returning to London with her DH.60 Moth, G-EBTG. The return trip covered over 18,000 miles (28,970 kilometers). These were the longest solo flights and the longest flights by a woman up to that time.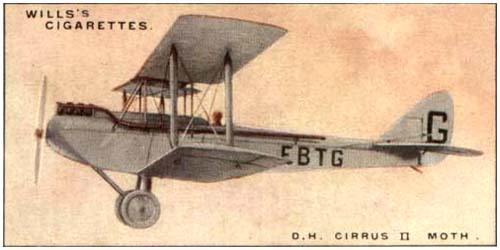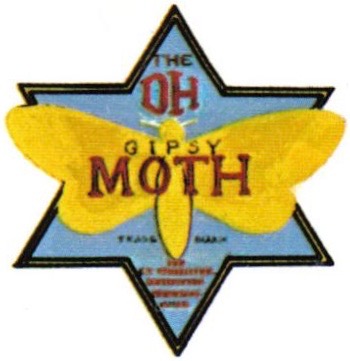 Lady Bailey's airplane was a de Havilland DH.60X Moth, c/n 415, registration G-EBSF, which she had purchased from Captain Geoffrey de Havilland, the airplane's designer. An auxiliary fuel tank was installed in the forward cockpit, giving the Moth an endurance of 10½ hours.
The de Havilland DH.60X Cirrus II Moth was a two-place, single-engine light biplane with a wooden airframe which was covered with plywood, with sheet metal panels around the engine. The wings and tail surfaces were fabric-covered, and the wings could be folded to fit inside a small hangar. The "X" in the type designation indicates that the airplane has a split-axle main landing gear, which forms an X when seen from the front of the airplane.
The DH.60X Cirrus II Moth was 23 feet, 11 inches (7.290 meters) long with a wingspan of 30 feet (9.144 meters). Its height was 8 feet, 9½ inches (2.680 meters). The airplane had an empty weight of 920 pounds (417 kilograms) and gross weight of 1,750 pounds (794 kilograms).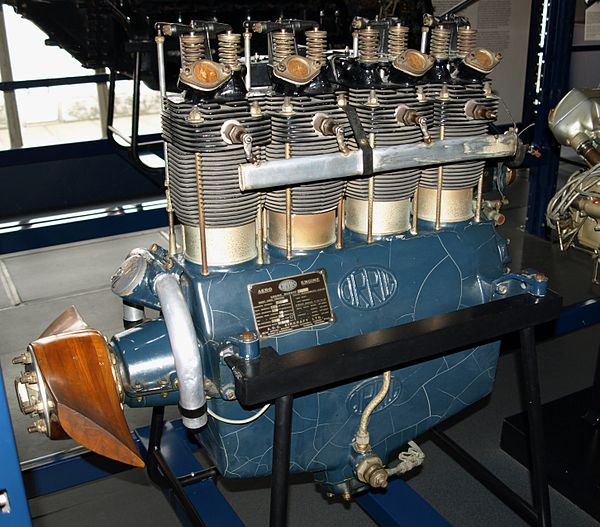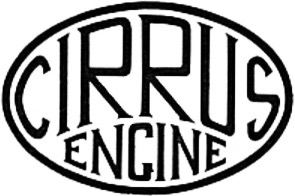 The Cirrus II Moth was powered by an air-cooled, normally-aspirated 304.66-cubic-inch-displacement (4.993 liter) A.D.C. Cirrus Mark II four-cylinder vertical inline engine. This was a right-hand tractor, direct-drive, overhead-valve engine with two valves per cylinder and a compression ratio of 4.9:1. It had a normal power rating of 75 horsepower at 1,800 r.p.m. and a maximum power rating of 80 horsepower at 2,000 r.p.m. The engine drove a two-bladed, fixed-pitch propeller. The Cirrus Mk.II was 3 feet, 9.3 inches (1.151 meters) long, 1 foot, 7 inches wide (0.483 meters) and 2 feet, 11.6 inches (0.904 meters) high. It weighed 280 pounds (127 kilograms).
The DH.60X Cirrus II Moth had a cruise speed of 85 miles per hour (137 kilometers per hour) and maximum speed of 98 miles per hour (158 kilometers per hour). Its service ceiling was 14,500 feet (4,420 meters). The maximum range was 290 miles (467 kilometers).
The de Havilland Aircraft Co., Ltd., built 32 of the DH.60 Cirrus II Moth variant. Nearly 900 off all DH.60 Moth models were built at the company's factory at Stag Lane, and another 90 were built under license in Australia, France and the United States.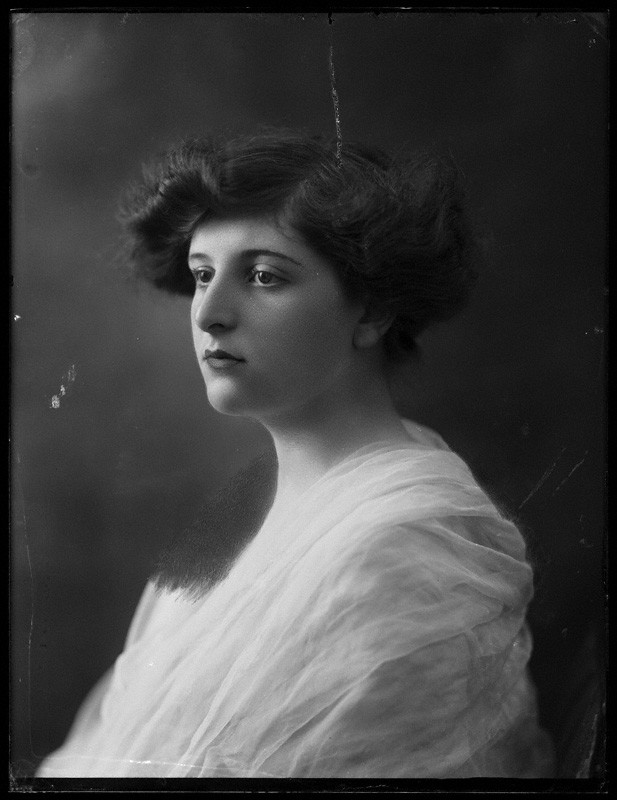 Lady Bailey was born the Hon. Mary Westenra, 1 December 1890, the daughter of the 5th Baron Rossmore. She married Colonel Sir Abe Bailey, 1st Bt., 5 September 1911 at the age of 20.
Soon after becoming a licensed pilot in early 1927 (Royal Aero Club Aviator's Certificate 8067), she flew across the Irish Sea, the first woman to do so. She set a Fédération Aéronautique Internationale (FAI) World Record for Altitude, 5,268 meters (17,283 feet), 5 July 1927.¹ She set several long distance solo flight records, including an 8,000-mile flight from Croydon, South London to Cape Town, South Africa with a DH.60X Cirrus II Moth, G-EBSF, and an 10,000-mile return flight made with another DH.60 (after G-EBSF was damaged). These were the longest solo flight and the longest flight by a woman to that time.
Lady Bailey was twice awarded the Harmon Trophy (1927, 1928). In 1930, she was invested Dame Commander of the Order of the British Empire. During World War II, The Hon. Dame Mary Bailey, DBE, served with the Women's Auxiliary Air Force with the rank Section Officer, equivalent to a Royal Air Force sergeant.
Lady Mary died 29 July 1960 at the age of 70.
¹ FAI Record File Number 8221: 5,268 meters (17,283 feet)
© 2018, Bryan R. Swopes