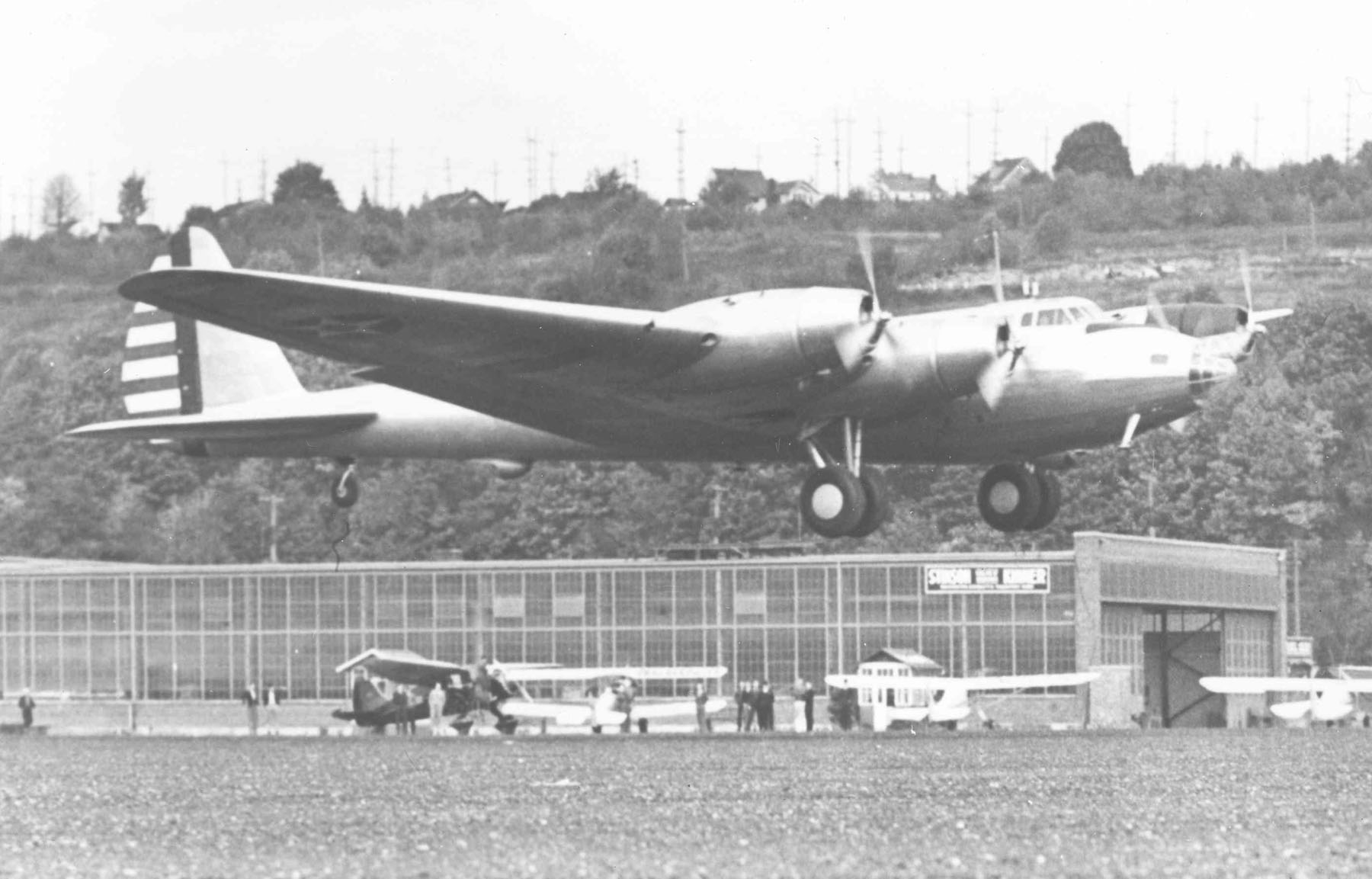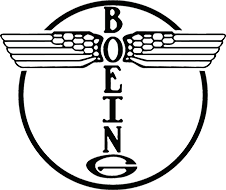 15 October 1937: Test pilot Edmund Turney ("Eddie") Allen, a consulting engineer to Boeing, and Major John D. Korkille, Air Corps, United  States Army, made the first flight of the prototype Boeing XB-15, 35-277, at Boeing Field, Seattle, Washington. Major Corkille reported that the airplane "handled easily and maneuvered readily."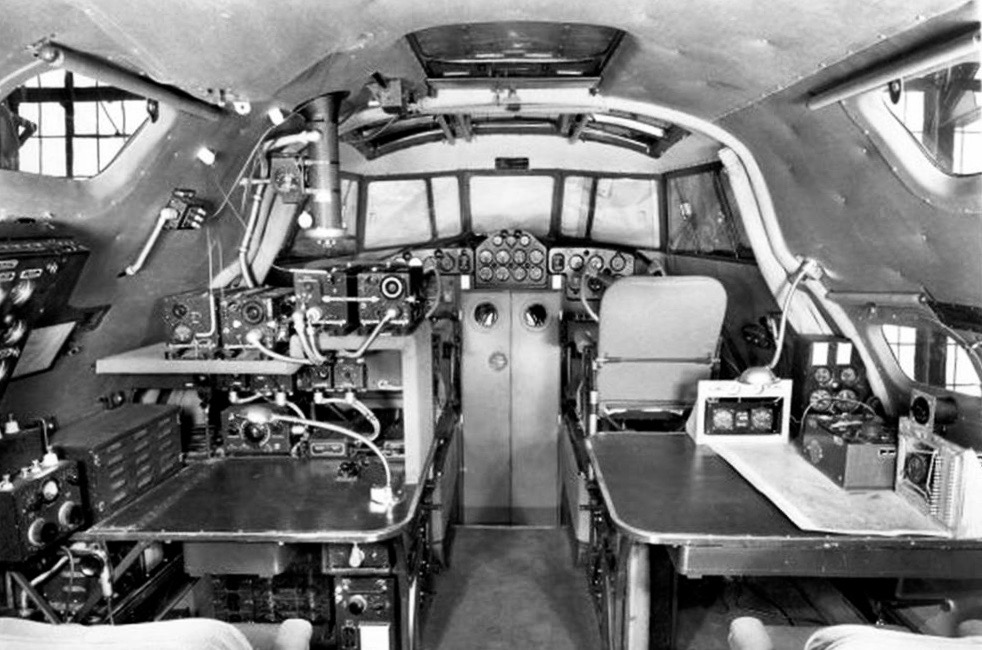 The Boeing Model 294, designated XB-15 by the Air Corps, was an experimental airplane designed to determine if a bomber with a 5,000 mile (8,047 kilometers) range was possible. It was designed at the same time as the Model 299 (XB-17), which had the advantage of lessons learned by the XB-15 design team. The XB-15 was larger and more complex than the XB-17 and took longer to complete. It first flew more than two years after the prototype B-17.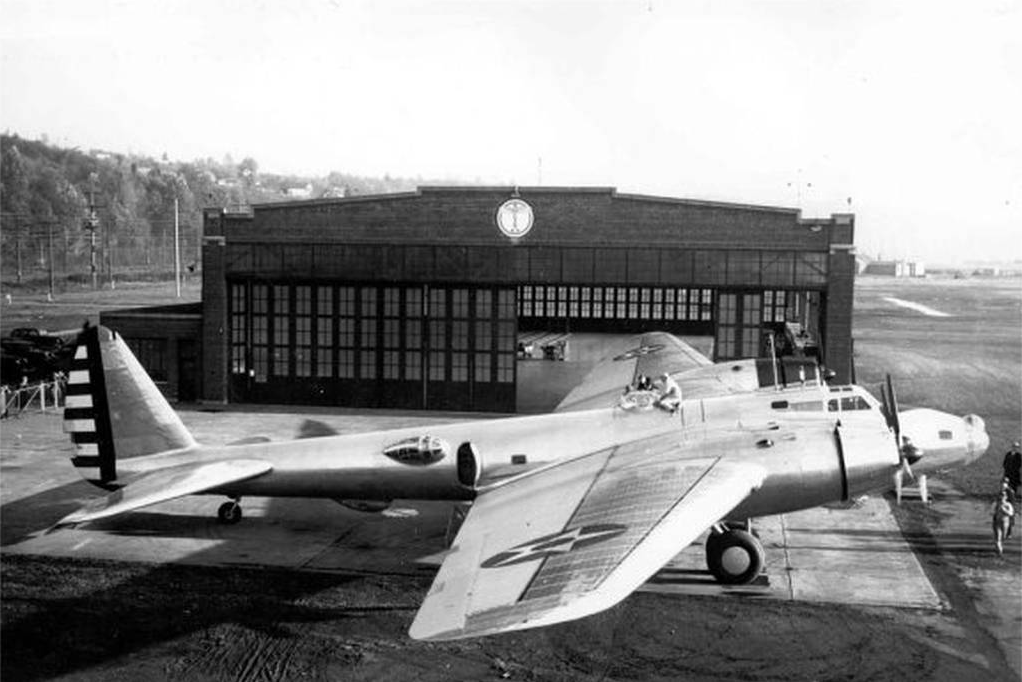 Designers had planned to use an experimental 3,421.19-cubic-inch-displacement (56.063 liter) liquid-cooled, supercharged and turbosupercharged Allison V-3420 twenty-four cylinder, four-bank "double V" engine which produced a maximum of  2,885 horsepower at 3,000 r.p.m. The engine was not available in time, however, and four air-cooled Pratt & Whitney R-1830 (Twin Wasp) engines were used instead. With one-third the horsepower, this substitution left the experimental bomber hopelessly underpowered as a combat aircraft.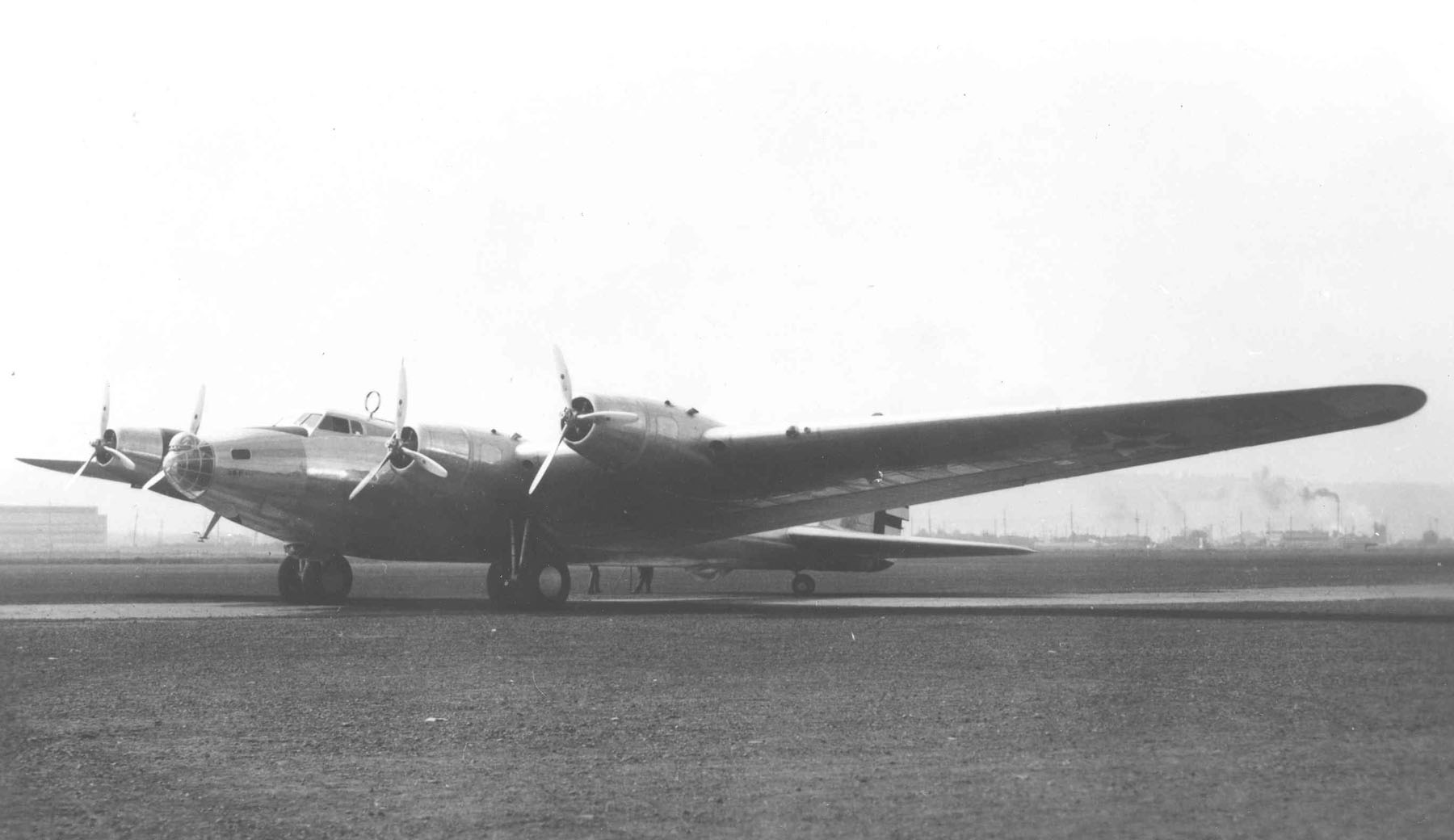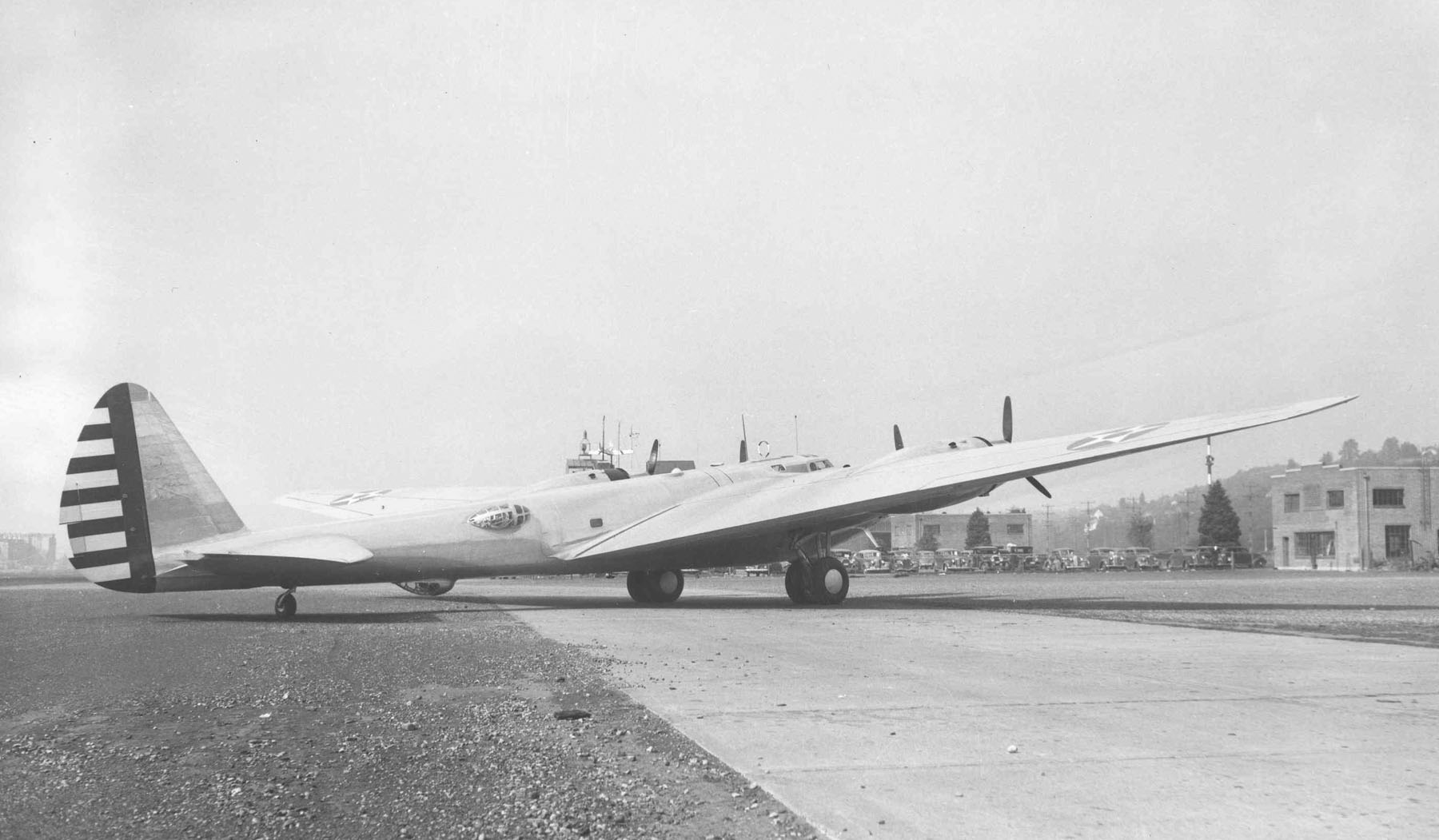 The XB-15 was a very large four-engine mid-wing monoplane with retractable landing gear. It was of aluminum monocoque construction with fabric-covered flight control surfaces. The XB-15 had a ten-man crew which worked in shifts on long duration flights.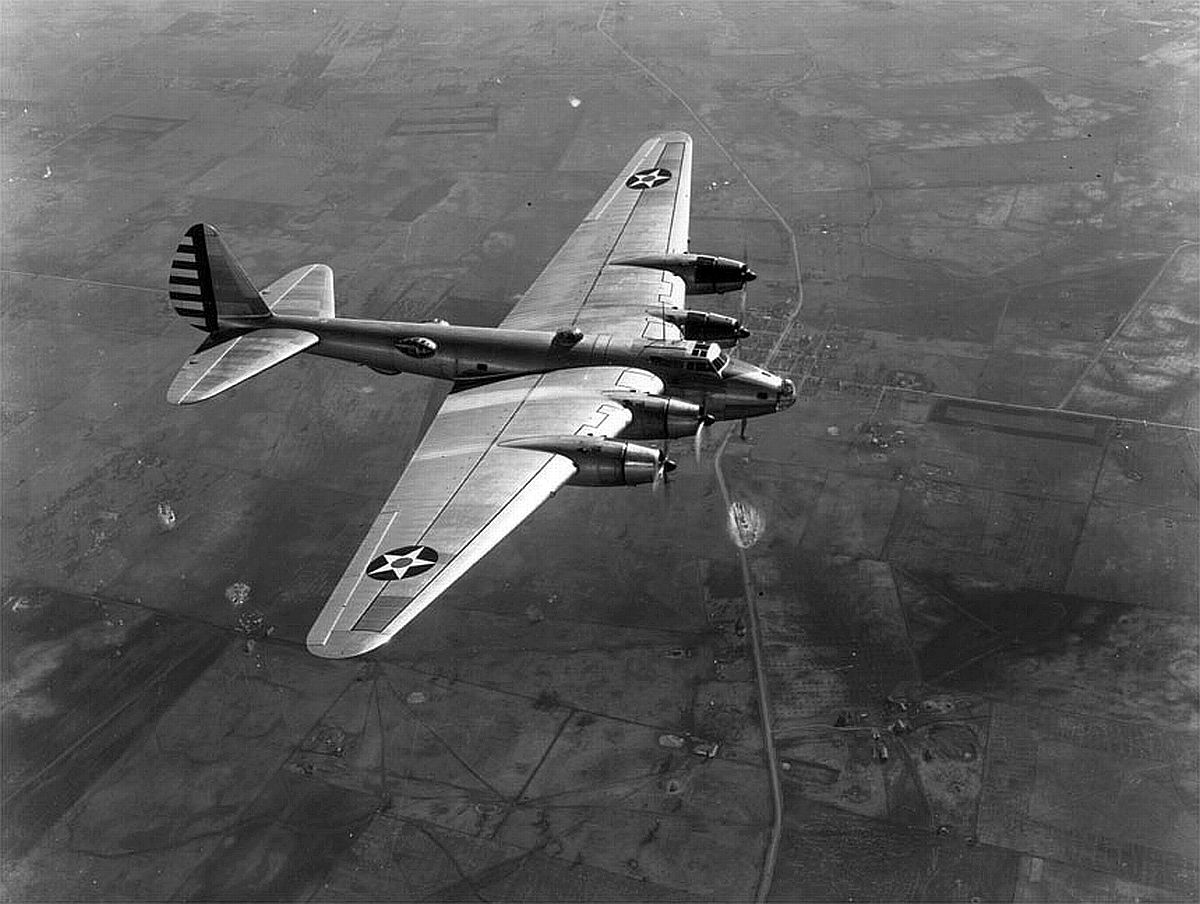 The prototype bomber was 87 feet, 7 inches (26.695 meters) long with a wingspan of 149 feet (45.415 meters) and overall height of 18 feet, 1 inch (5.512 meters). The airplane had an empty weight of 37,709 pounds (17,105 kilograms) and maximum takeoff weight of 70,706 pounds (32,072 kilograms)—later increased to 92,000 pounds (41,730 kilograms).
As built, the XB-15 was powered by four air-cooled, supercharged, 1,829.39-cubic-inch-displacement (29.978 liter) Pratt & Whitney Twin Wasp S1B3-G (R-1830-11) two-row 14-cylinder radial engines, rated at 850 horsepower at 2,450 r.p.m. at 5,000 feet (1,524 meters), and 1,000 horsepower at 2,600 r.p.m. for take off. The engines turned three-bladed controllable-pitch propellers through a 3:2 gear reduction. The R-1830-11 was 4 feet, 8.66 inches (1.439 meters) long with a diameter of 4 feet, 0.00 inches (1.219 meters), and weighed 1,320 pounds (599 kilograms).
These gave the experimental airplane a maximum speed of 197 miles per hour (317 kilometers per hour) at 5,000 feet (1,524 meters) and a cruise speed of 152 miles per hour (245 kilometers per hour) at 6,000 feet (1,829 meters). The service ceiling was 18,900 feet (5,761 meters) and maximum range was 5,130 miles (8,256 kilometers).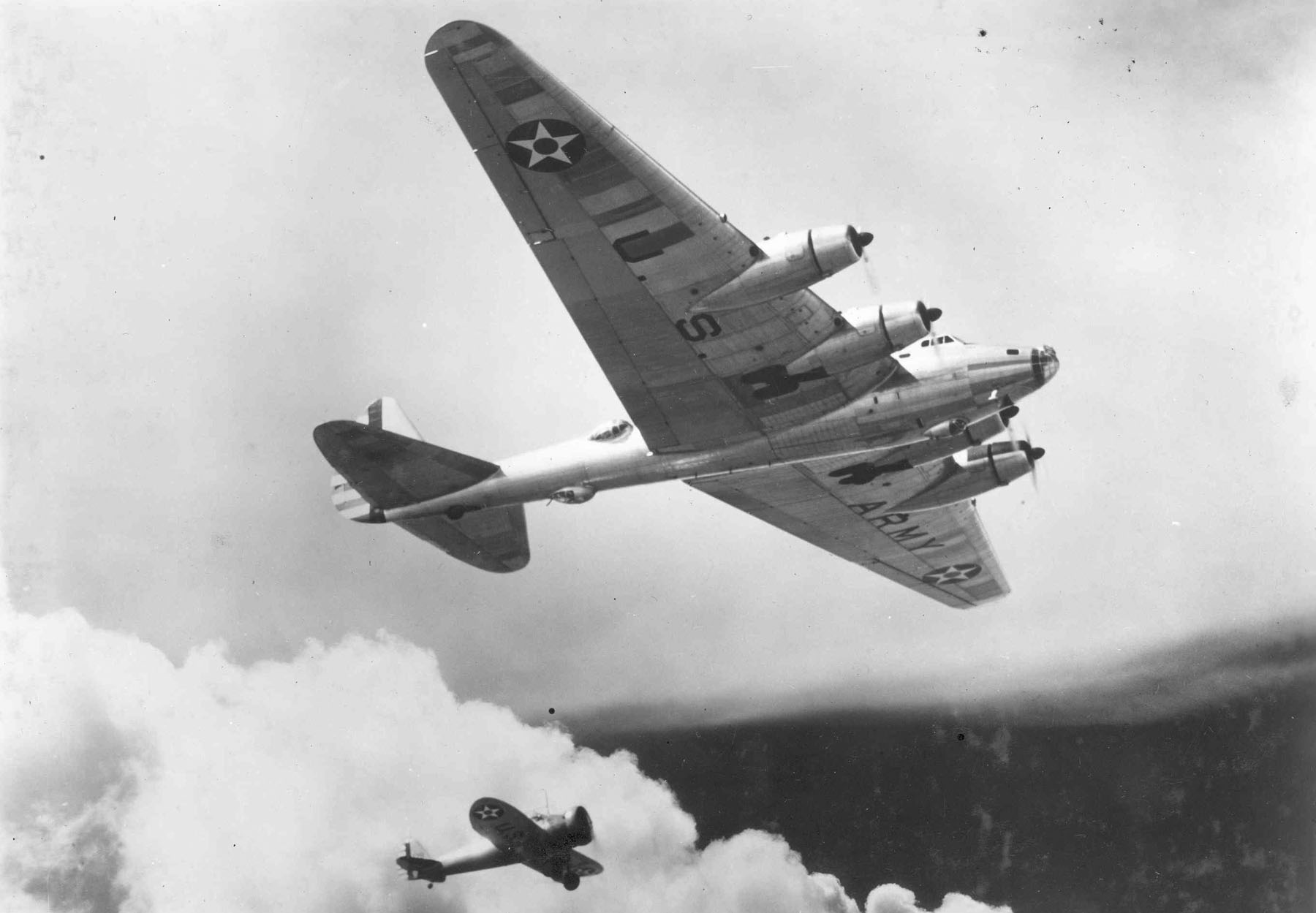 The bomber could carry a maximum of 12,000 pounds (5,443 kilograms) of bombs in its internal bomb bay, and was armed with three .30-caliber and three .50-caliber machine guns for defense.
Only one XB-15 was built. During World War II it was converted to a transport and redesignated XC-105. In 1945 it was stripped and abandoned at Albrook Field, Territory of the Canal Zone, Panama.
The XB-15 set several Fédération Aéronautique Internationale (FAI) world records:  On 30 July 1939, the XB-15 carried 14,135 kilograms (31,162 pounds) to an altitude of 2,000 meters (6,562 feet) over Fairfield, Ohio.¹ The same flight set a second record by carrying 10,000 kilograms (22,046 pounds) to an altitude of 8,228 feet (2,508 meters).² On 2 August 1939, the XB-15 set a World Record for Speed Over a Closed Circuit of 5000 Kilometers With 2000 Kilogram Payload, at an average speed of 267.67 kilometers per hour (166.32 miles per hour).³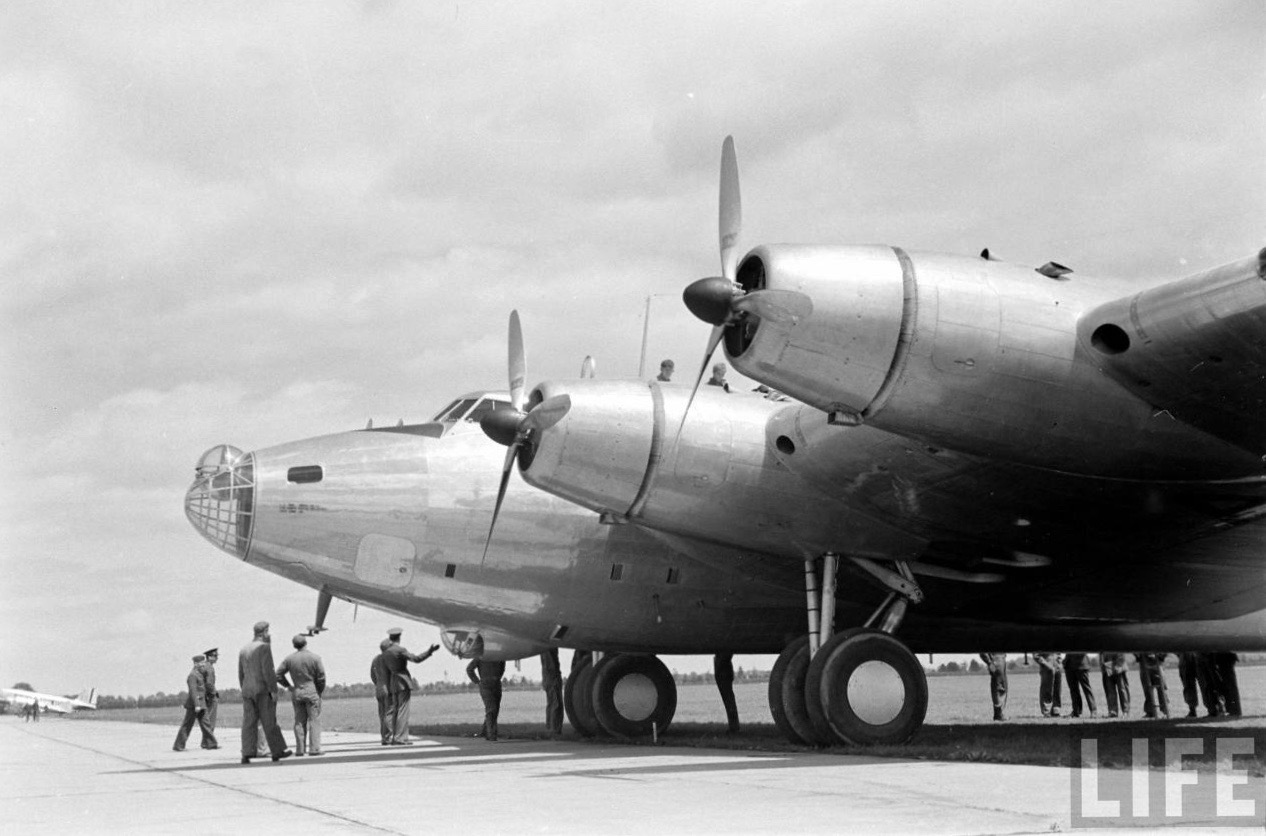 ¹ FAI Record File Number 8739
² FAI Record File Number 8740
³ FAI Record File Number 10865
© 2017, Bryan R. Swopes