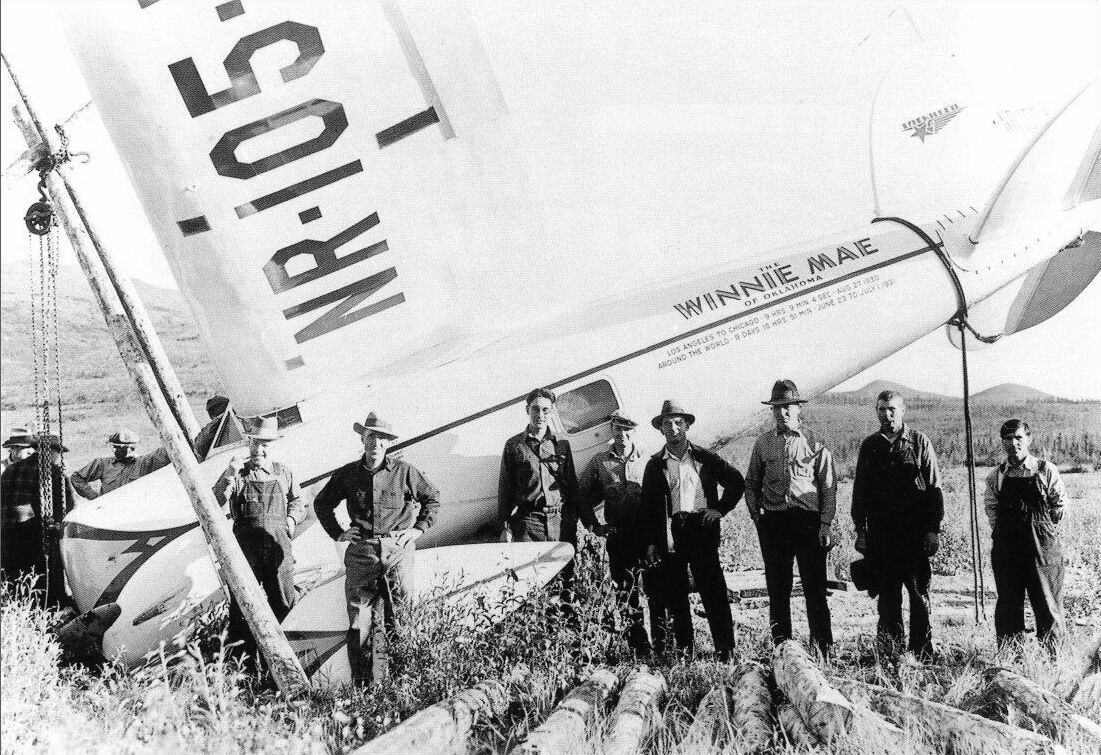 20 July 1933: At 11:58 a.m. (17:58 UTC) on the fifth day of his solo around-the-world flight, Wiley Post took off from Khabarovsk, Siberia, heading toward Nome, Alaska, 2,416 miles (3,888 kilometers) to the east-northeast (great circle route).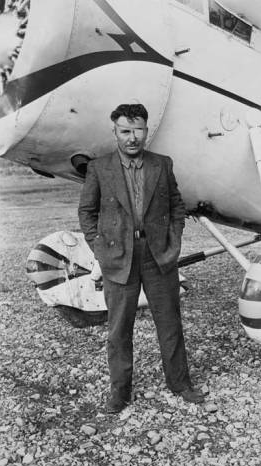 Post missed his destination and, exhausted, became lost. He flew over Alaska for approximately seven hours before sighting a remote U.S. Army Signal Corps radio station at Flat, Alaska, a small gold mining town located along the Iditarod Trail in southwestern Alaska.
Post landed his Lockheed Model 5C Vega, NR105W, The Winnie Mae of Oklahoma, on a small landing field at the eastern edge of the town. The airplane's wheels sank into the soft surface and Winnie Mae nosed over, damaging its propeller, engine cowling and right landing gear strut. Wiley Post was unhurt.
The International News Service (INS) reported:
. . . Utter exhaustion which numbed his mind so that he could not properly pilot his course caused him to become lost for seven hours over Alaska yesterday after he had been in the air more than 22 hours on his 3,000-mile hop from Siberia to Alaska during which he battled the most adverse weather conditions, he revealed today.
Sighting the Flat radio station caused him to land here. He said that he could at least get his directions again. He ran into soft ground on the landing field, nosing over, breaking his right wheel strut, damaging the engine cowling and valves and bending the propeller. Post was uninjured. . . .
A replacement propeller was flown in from Fairbanks and repairs were made. He continued the following day, taking off at 7:28 a.m., local.
© 2016, Bryan R. Swopes