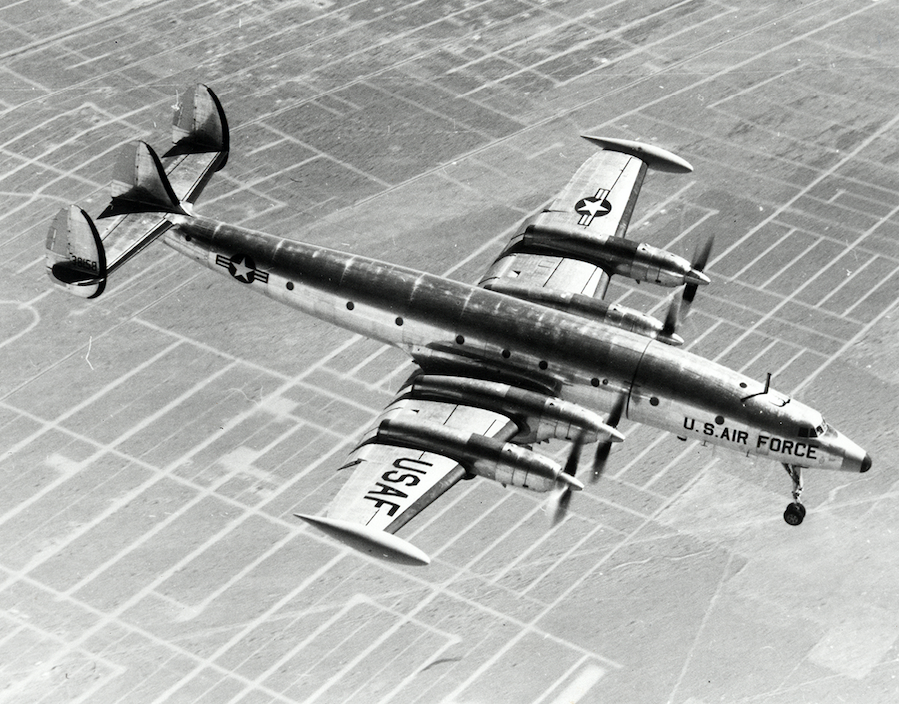 25–26 January 1957: A United States Air Force Lockheed YC-121F Super Constellation departed Long Beach Airport (LGB), Long Beach, California, at 10:22 p.m. Pacific Standard Time, 25 January (06:22, 26 January, UTC) under the command of Major Stanley Forster. Other members of the crew were Captain John P. Burkett, Master Sergeant Conrad S. Stevens, and Master Sergeant Travis B. Hodges. A civilian news representative, Joseph W. Draper, was also on board.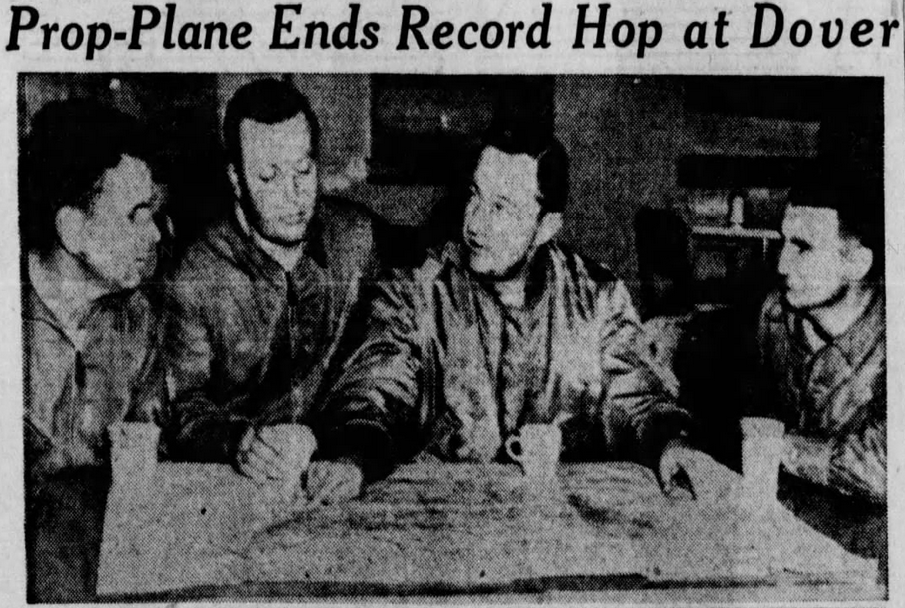 Flying at an altitude of 27,000 feet (8,230 meters) the Lockheed flew 2,033 nautical miles (2,340 statute miles/3,766 kilometers) across the continent to Andrews Air Force Base (ADW), Camp Springs, Maryland. The airplane crossed overhead at 6:05 a.m, 26 January, Eastern Standard Time (11:05 UTC), for an elapsed time of 4 hours, 43 minutes.
The YC-121F had averaged 424.66 knots (488.69 miles per hour/786.47 kilometers per hour) between Long Beach and Andrews.
Unable to land at Andrews because of adverse weather conditions, the YC-121F proceeded to Dover, Delaware, where it touched down at 6:29 a.m., EST, 26 January (11:29, 26 January, UTC). The total duration of the flight was 5 hours, 7 minutes.
The YC-121F was one of two assigned to the 1700th Test Squadron, Military Air Transport Service (MATS), at Kelly Air Force base, San Antonio, Texas, along with turboprop-driven Boeing KC-97 Stratocruisers and Douglas C-124 Globemasters. The airplanes were used to test various combinations of engines and propellers.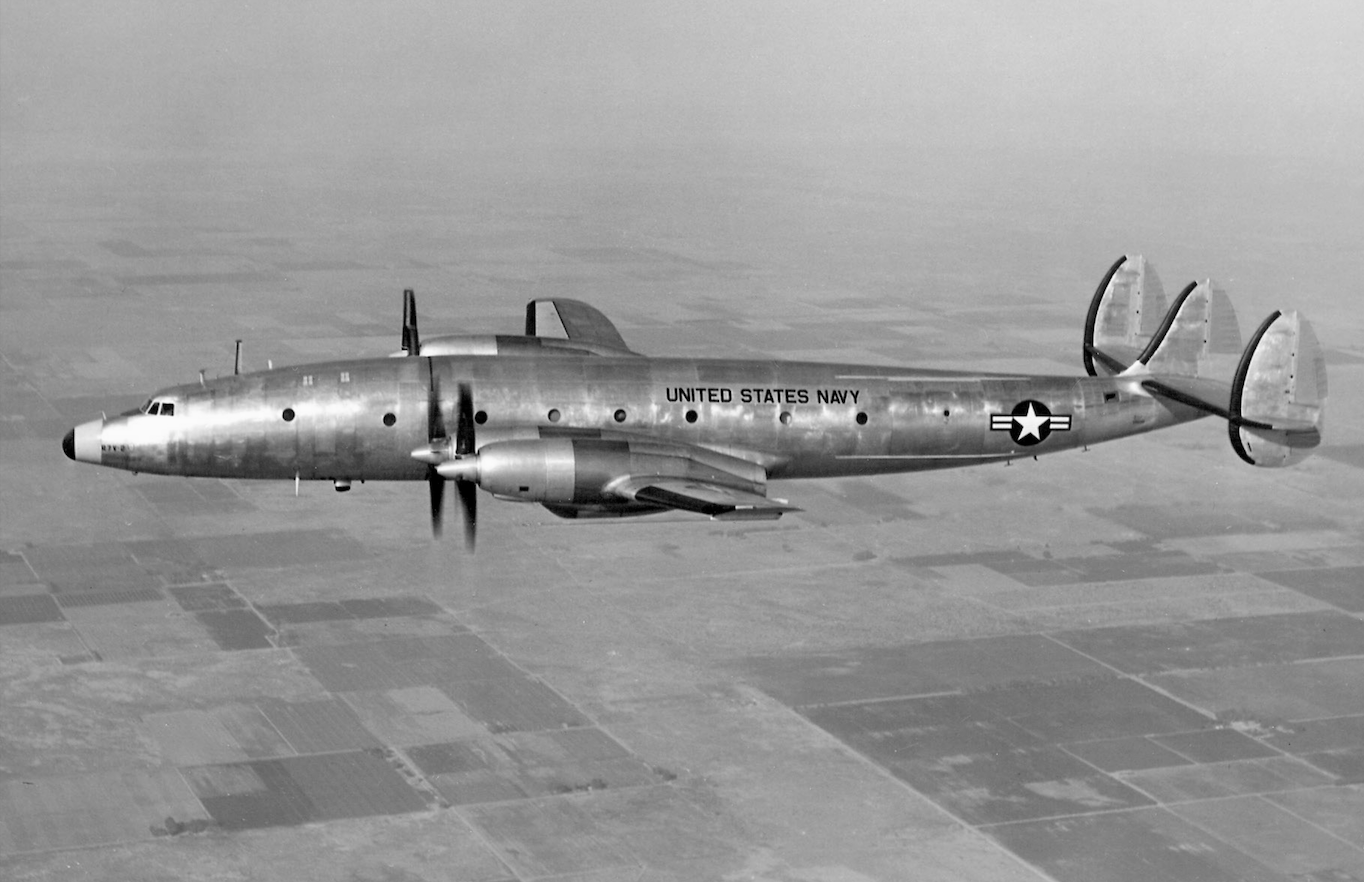 Lockheed Aircraft Corporation built four R7V-2s at its plant in Burbank, California, for the U.S. Navy. They were assigned Bureau of Aeronautics serial number ("Bu. Nos.") 131630, -631, -660 and -661. The first two R7V-2s, -630 and -631, were transferred to the U.S. Air Force, re-designated YC-121F and assigned Air Force serial numbers 53-8157 and 53-8158. The airplanes' Lockheed model numbers were L-1249A-94-75. The YC-121F made its first flight in April 1955.
The R7V-2/YC-121F was the ultimate variant of Lockheed's Constellation series. It was normally operated by a flight crew of five, and could carry 106 passengers, or 24,210 pounds (10,981 kilograms) of cargo. The airplane was 115 feet, 10 inches (35.306 meters) long, with a wingspan of 117 feet, 0 inches (35.662 meters), and overall height of 25 feet, 6 inches (7.772 meters). It had a total total wing area of 1,615 square feet (150.04 square meters). The airplane could be equipped with wingtip fuel tanks, which increased the overall span to 119 feet (36.271 meters). The YC-121F's empty weight was 72,387 pounds (32,834 kilograms), and it had a maximum takeoff weight of 148,540 pounds (67,377 kilograms).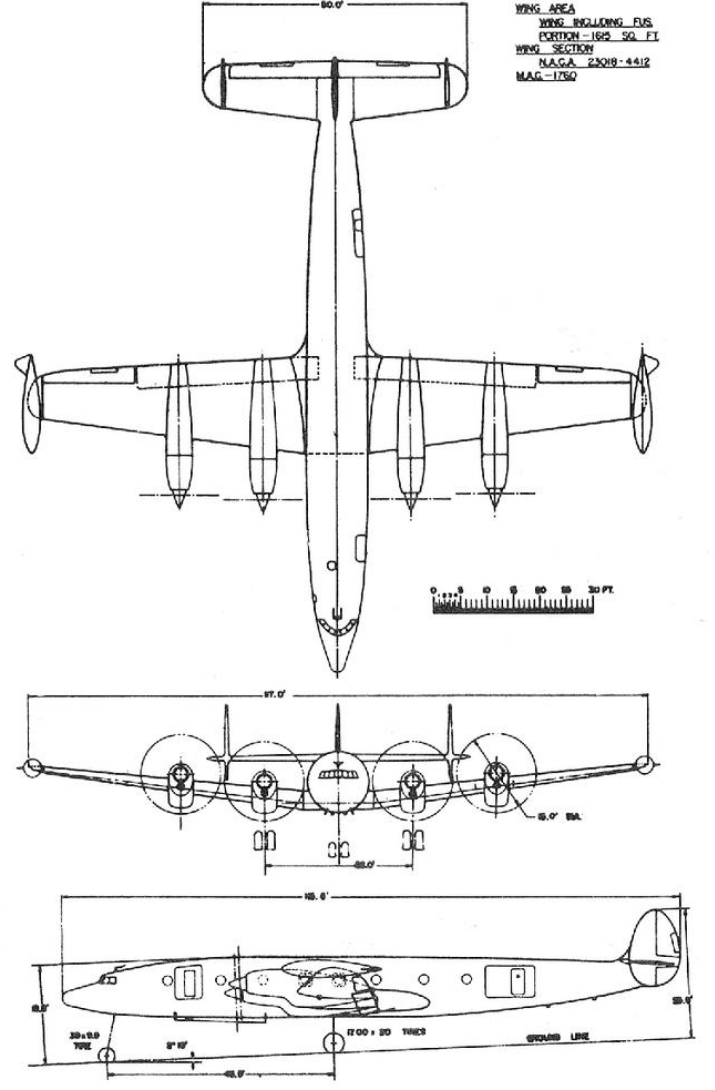 The YC-121F was powered by four Pratt & Whitney YT34-P-6 turboprop engines. The T34 was an axial-flow engine with a 13-stage compressor, 8 flame tubes, and a 3-stage turbine. The -P-6 had a normal power rating of 4,750 shaft horsepower at 10,500 r.p.m., and also produced 1,125 pounds of jet thrust. The military power rating was 5,300 s.h.p. at 11,000 r.p.m., and 1,250 pounds of thrust (30-minute limit). The takeoff power rating was 5,500 s.h.p. at 11,000 r.p.m., with 1,250 pounds of thrust (5-minute limit). The engines drove three-bladed, 16 foot, 0 inch (4.877 meters) Hamilton Standard propellers through a 0.0909:1 gear reduction.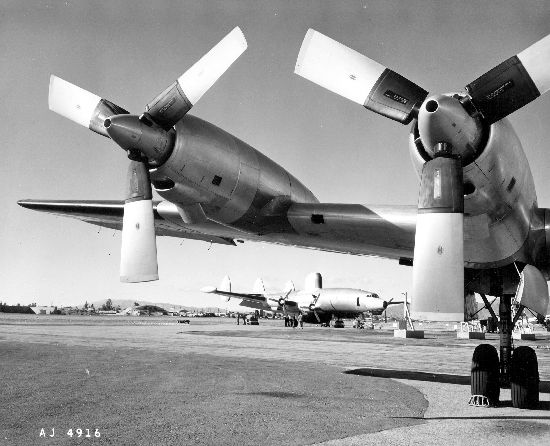 The YC-121F had a cruise speed of 310 knots (357 miles per hour/574 kilometers per hour ) at 25,000 feet (7,620 meters), and maximum speed of 386 knots (444 miles per hour/715 kilometers per hour) at 10,000 feet (3,048 meters). It had a maximum rate of climb of 4,600 feet per minute from Sea Level at combat weight. The service ceiling was 26,400 feet (8,047 meters), but it could reach 32,900 feet (10,028 meters). The transport had a maximum combat range of 1,998 nautical miles (2,299 statute miles/3,700 kilometers).
YC-121F 53-8158 was later used by Lockheed as a test bed for the Allison 501D turboprops for the L-188 Electra. It was nicknamed "Elation" (ELectra + ConstellATION). Both YC-121Fs were salvaged to rebuild two Flying Tiger Lines transports to the L-1049H configuration.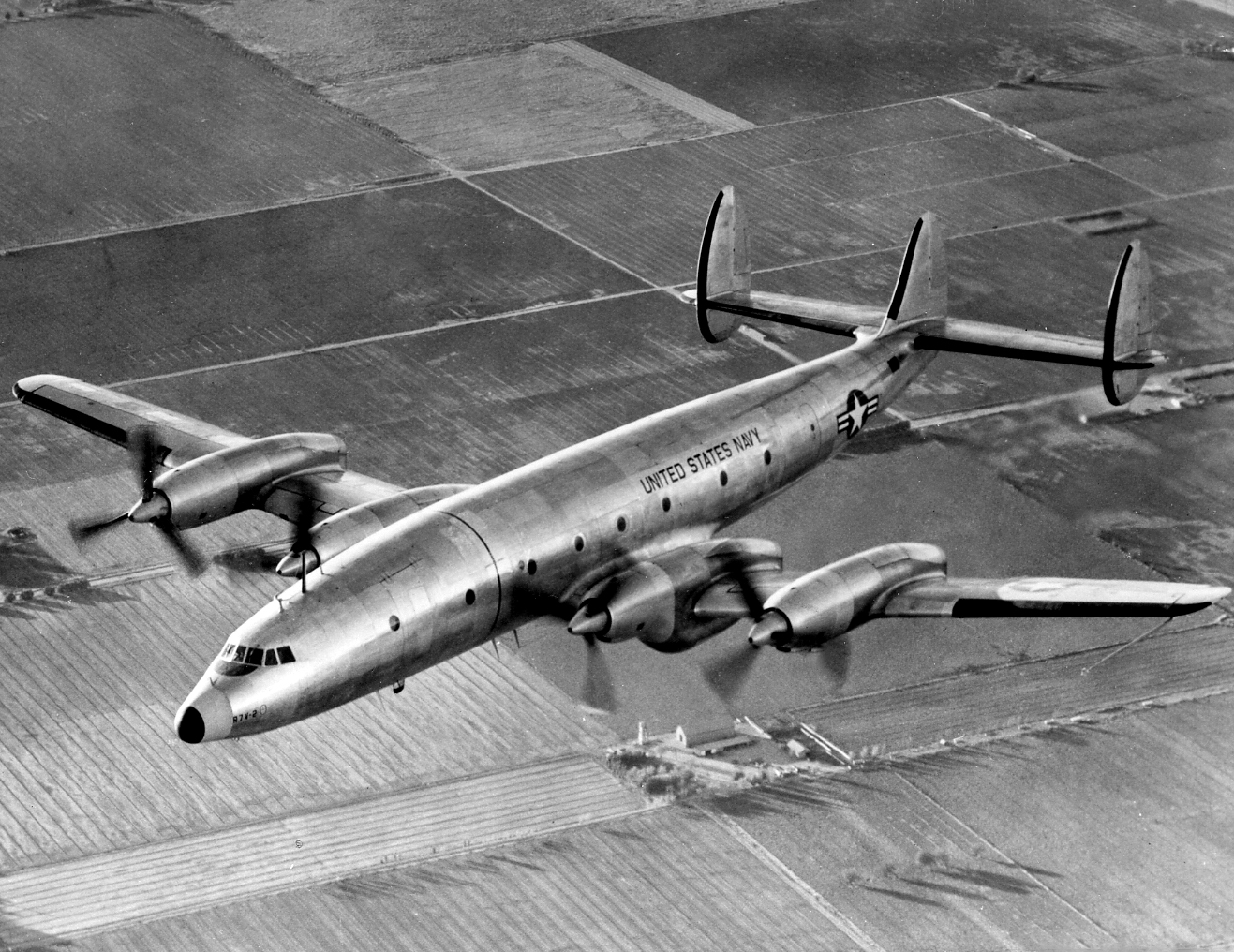 © 2020, Bryan R. Swopes