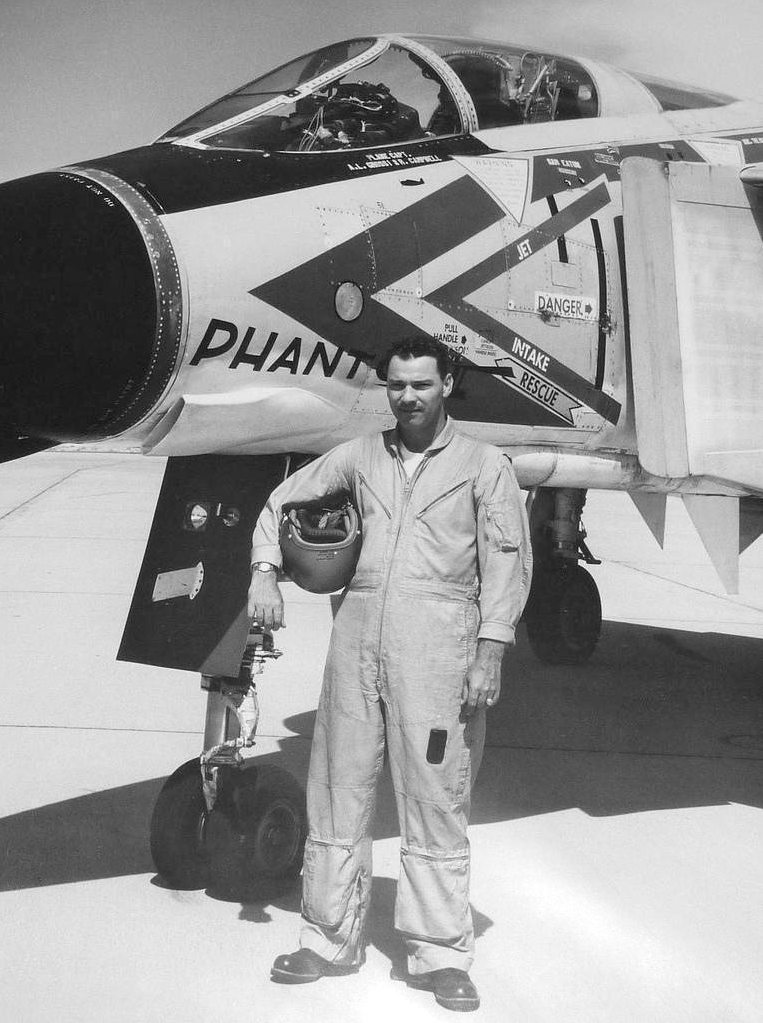 25 September 1960: At Edwards Air Force Base, California, Commander John F. Davis, United States Navy, flew a McDonnell F4H-1 Phantom II to a Fédération Aéronautique Internationale (FAI) World Record for Speed Over a Closed Circuit of 100 Kilometers Without Payload, averaging 2,237.37 kilometers per hour (1390.237 miles per hour). Commander Davis flew the 62-mile circular course at an altitude of 45,000 feet (13,716 meters).
FAI Record File Num #8898 [Direct Link]
Status: ratified – retired by changes of the sporting code
Region: World
Class: C (Powered Aeroplanes)
Sub-Class: C-1 (Landplanes)
Category: Not applicable
Group: 3 : turbo-jet
Type of record: Speed over a closed circuit of 100 km without payload
Performance: 2 237.37 km/h
Date: 1960-09-25
Course/Location: Edwards AFB, CA (USA)
Claimant John F. Davis (USA)
Aeroplane: McDonnell Douglas F-4H-1
Engines: 2 G E J79
"On 25 September 1960 Davis flew the shorter, 100-kilometer course at 1,390.24 miles per hour, roughly Mach 2.2. He went around the course in a continuous circle, at 70° of bank and three g's. The heavy bank put the honeycomb structure of the right stabilator directly in the engine exhaust the entire way around, but it held on. These two flights demonstrated the brute strength of the airframe and the sophistication of the F4H navigation system around the curves."
— Engineering the F-4 Phantom II: parts into systems, by Glenn E. Bugos, Naval Institute Press, Annapolis, Maryland, 1996, Chapter 5 at Page 104.
© 2015, Bryan R. Swopes
by