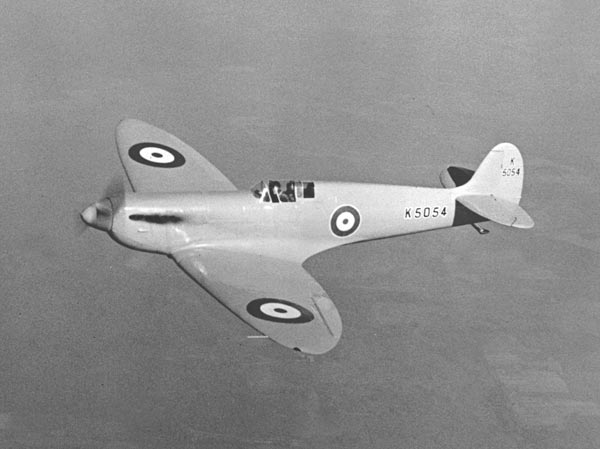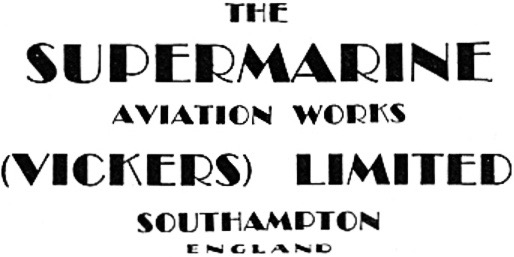 5 March 1936: At 4:35 p.m., Thursday afternoon, Vickers Aviation Ltd.'s Chief Test Pilot, Captain Joseph ("Mutt") Summers, took off on the first flight of the Vickers-Supermarine Type 300, K5054, prototype of the legendary Supermarine Spitfire, at Eastleigh Aerodrome, Southampton, England. Landing after only 8 minutes, Summers is supposed to have said, "Don't change a thing!"
The Vickers-Supermarine Type 300 was a private venture, built to meet an Air Ministry requirement ¹ for a new single-place, single-engine interceptor for the Royal Air Force. The airplane was designed by a team led by Reginald Joseph Mitchell, C.B.E., F.R.Ae.S., and was built at the Supermarine Aviation Works, Southampton, Hampshire, England.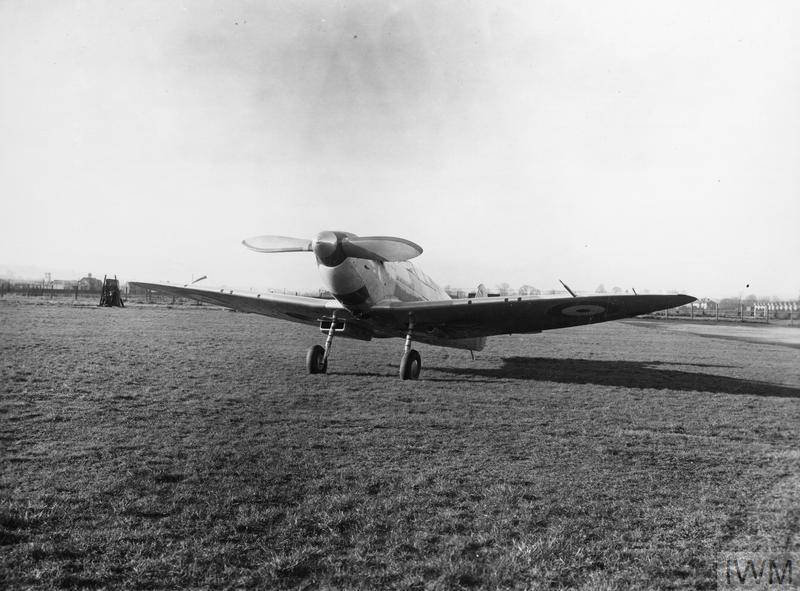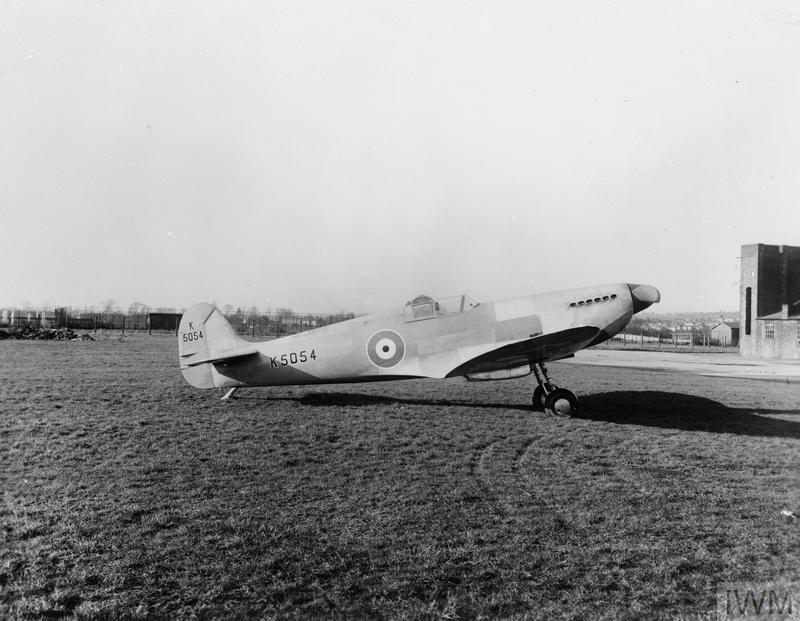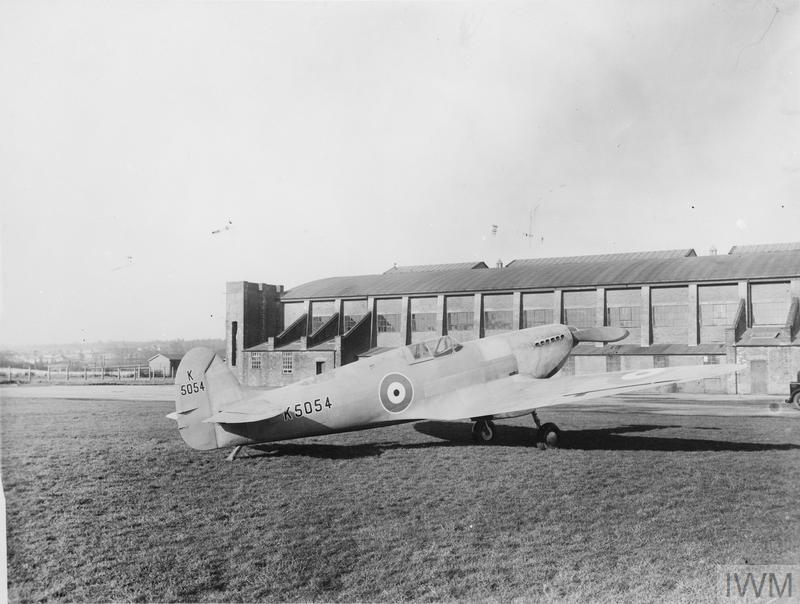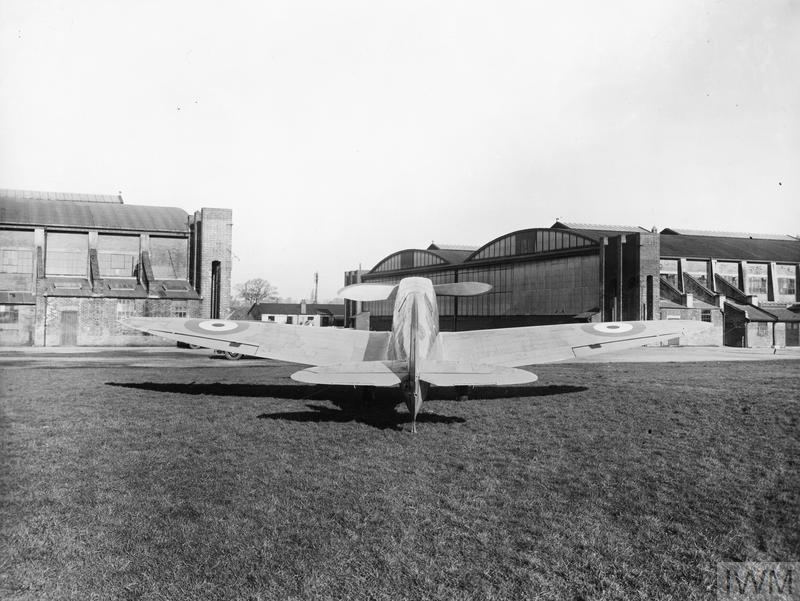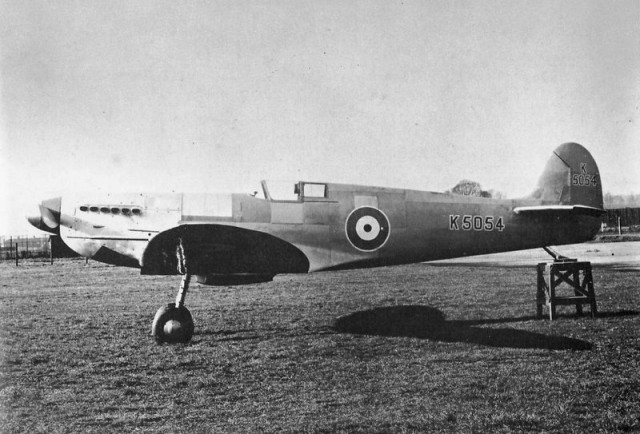 R.J. Mitchell was famous for his line of Schneider Trophy-winning and world record-setting Supermarine racers of the late 1920s and early 1930s, the Supermarine S.4, S.5, S.6 and S.6B.² Mitchell was appointed Commander of the Most Excellent Order of the British Empire  (Civil Division) (CBE) in His Majesty's New Year's Honours, 2 January 1932, for "services in connection with the Schneider Trophy Contest."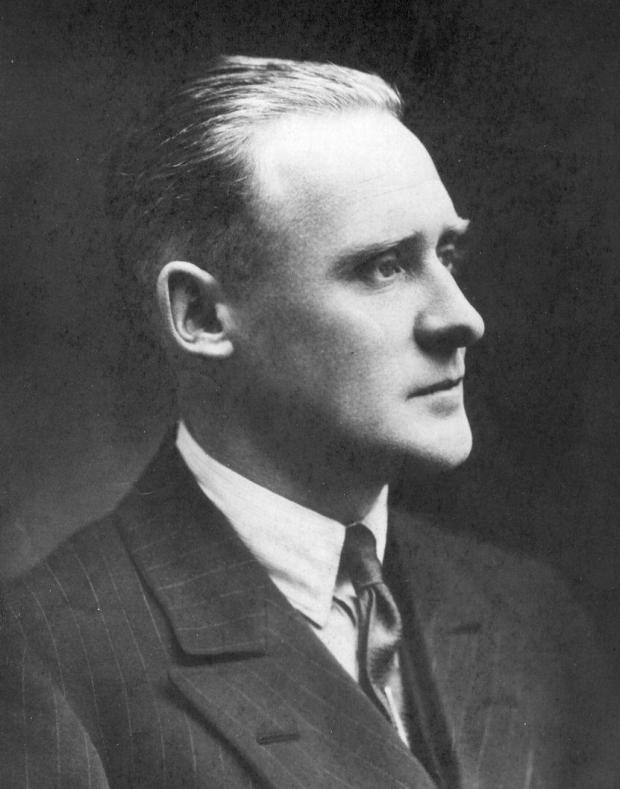 The Vickers-Supermarine Type 300 was 29 feet, 11 inches (9.119 meters) long, with a wingspan of 36 feet, 10 inches (11.227 meters) and overall height of 12 feet, 8 inches (3.861 meters). The airplane's wings had a distinctively ellipsoid shape. Their angle of incidence was 2.1° at the root and 0° at the tip, and there were 6.0° dihedral. The total area was 242.0 square feet (22.48 square meters). The Type 300's empty weight was 4,082 pounds (1,852 kilograms) and its loaded weight was 5,332 pounds (2,419 kilograms).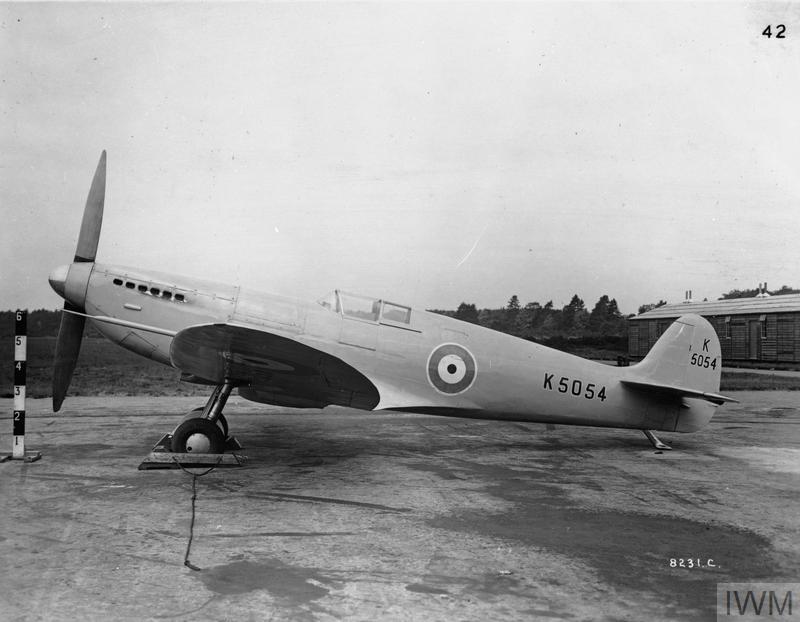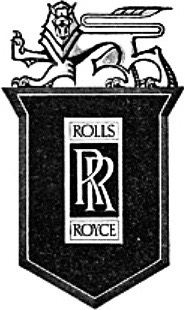 K5054 was powered by an experimental Rolls-Royce Merlin C "ramp head" engine. This was a right-hand tractor, liquid-cooled, supercharged, 1,648.9-cubic-inch-displacement (27.04-liter) single overhead camshaft (SOHC) 60° V-12. Its company serial number was C9, and the number assigned to it by the Air Ministry, A111,139). The Merlin C had a Normal Power rating of 1,029 horsepower at 2,600 r.p.m. at an altitude of 11,000 feet (3,353 meters), with +6 pounds per square inch boost (0.41 Bar). The engine turned an Airscrew Co., Ltd., Watts-type two-bladed, fixed-pitch, compressed wood propeller through a gear reduction drive (possibly 0.420:1). An improved 1,035 horsepower Merlin F engine, serial number F21 (Air Ministry serial number A115,73 ), was later installed.
Interestingly, Rolls-Royce discovered that using exhaust stacks to direct the flow of gases rearward provided an additional 70 pounds of thrust, an increase of 7% over that provided by the propeller alone. Later testing of K5054 with "fish tail" exhaust stacks increased its top speed to about 360 miles per hour (579 kilometers per hour).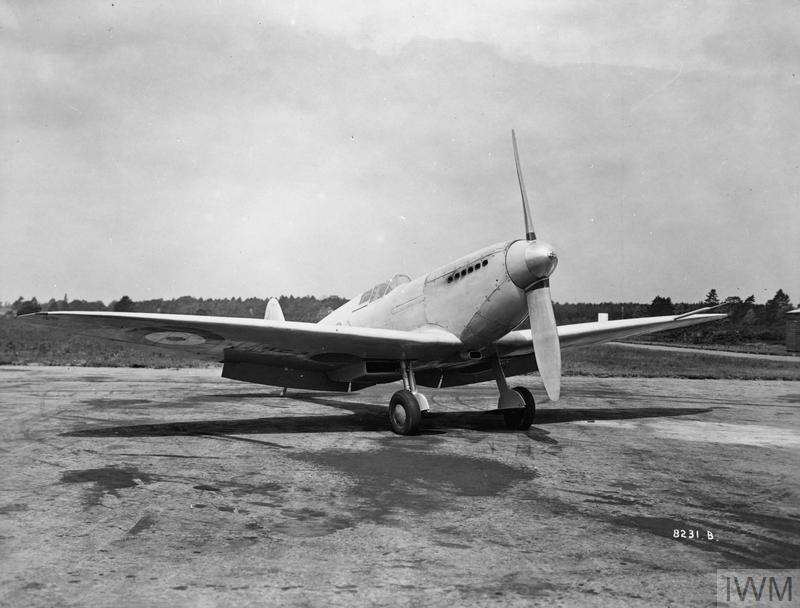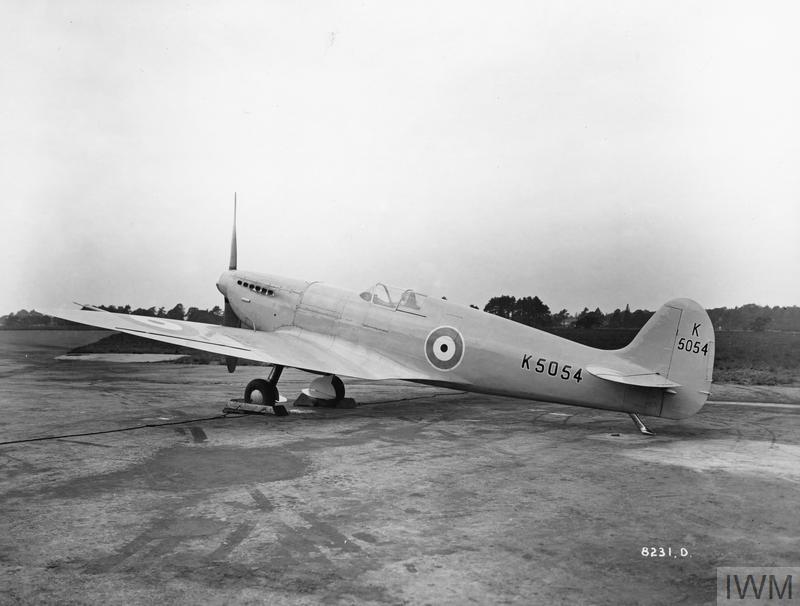 The Type 300 had a cruise speed of 311 miles per hour (501 kilometers per hour) at 15,000 feet (4,572 meters), and the prototype could reach that altitude in 5 minutes, 42 seconds. Its maximum speed was 349 miles per hour (562 kilometers per hour) at 16,800 feet (5,121 meters). K5054 had a service ceiling of 35,400 feet (10,790 meters).
A report summarizing the flight testing of K5054 stated, "The aeroplane is simple and easy to fly and has no vices." Visibility was good, the cockpit was comfortable, and it was a stable gun platform.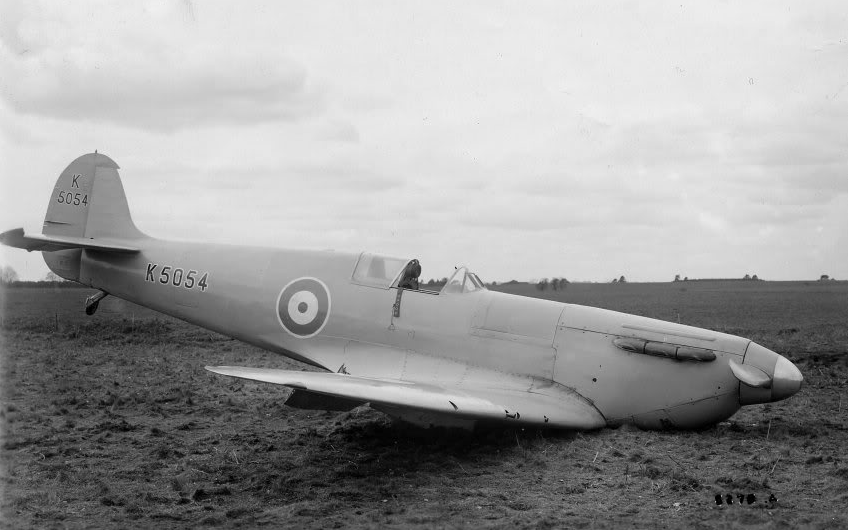 On 22 March 1937, K5054's engine lost oil pressure and the pilot made a belly landing on Marlesham Heath. The Spitfire was damaged, but it was repaired and returned to service.
The prototype Spitfire stalled on landing at RAE Farnborough, 4 September 1939. After several bounces on the runway, it nosed over. The pilot, Flight Lieutenant Gilbert Stanbridge ("Spinner") White, was severely injured. He died 9 September.
K5054 was disassembled and scrapped.
The Air Ministry ordered the Spitfire Mk.I into production before K5054's first flight, with an initial order for 310 airplanes. The first production fighter was delivered to the Royal Air Force 4 August 1938. Between 1938 and 1948, 20,351 Spitfires were built in 24 variants.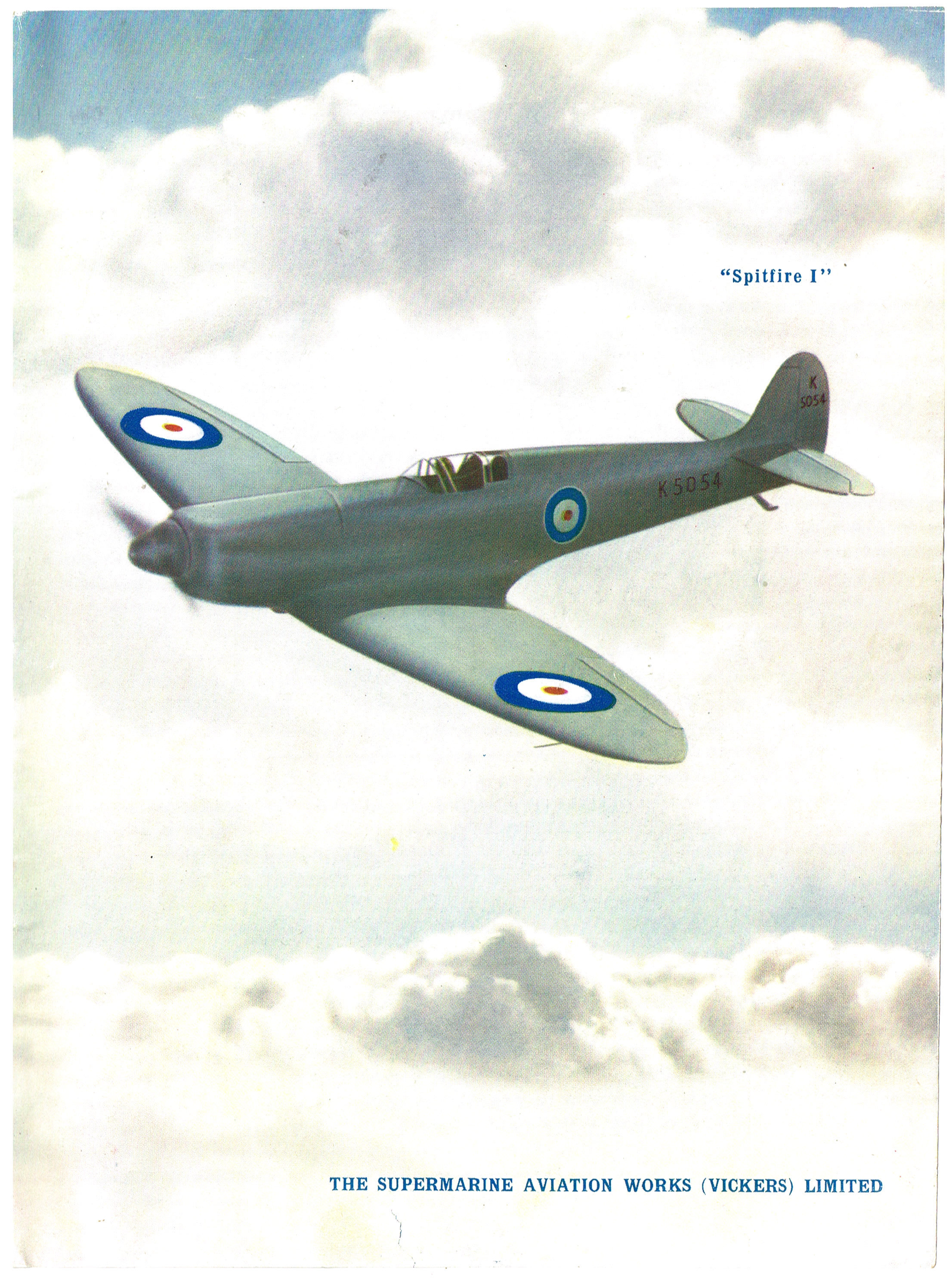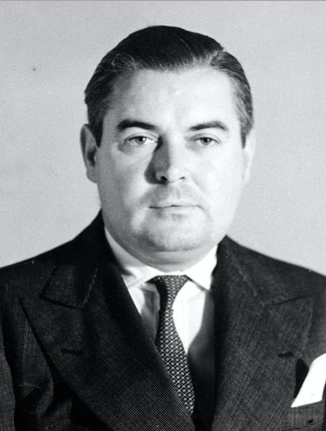 Captain Joseph Summers, C.B.E., was born 10 March 1904. He was the older brother of Group Captain Maurice Summers, who was also a test pilot for Vickers. In 1922, he married Miss Dulcie Jeanette Belcher at Sculcoates, Yorkshire. They would have several children.
In 1924, Summers received a short-service commission as an officer in the Royal Air Force. He trained as a pilot with No. 2 Flight Training Squadron, at RAF Duxford. He was hospitalized for six months, which delayed his training, but he graduated in 1924 and was assigned to No. 29 Fighter Squadron. Summers was considered to be an exceptional pilot, and with just six months' operational experience, he was assigned as a test pilot at the Aircraft and Armaments Engineering Establishment (A&AEE) at RAF Martlesham Heath. He remained there for the reminder of his military service. In June 1929 he became a test pilot for Vickers Ltd. (Aviation Department). He became the company's chief test pilot in 1932.
During his career as a test pilot, "Mutt" Summers made the first flights of 54 prototype aircraft, including the Spitfire, the Vickers Type 618 Nene-Viking, the Vickers Type 630 Viscount four-engine turboprop airliner, and the Vickers Type 667 Valiant, a four-engine jet bomber. He flew more than 5,600 hours in 366 different aircraft types.
"Mutt's approach to test flying was much more in sympathy with the knee-pad than with the complicated automatic observers which nowadays are an indispensable part of test flying. He vigorously defended the feel of an aeroplane as measured by his hand or by the seat of his pants, and I believe was always suspicious of the scientific approach. . . One learned never to regard his criticism or advice lightly. In a world of science and instrumentation his judgement and horsesense often threw an unscientific but accurate light on some dark problem."
—Sir George R. F. Edwards, O.M., C.B.E., F.S., D.L., Executive Director of the British Aircraft Corporation, quoted in Flight and Aircraft Engineer, No. 2357, Vol. 65, Friday, 26 March 1954, at Page 355, Column 2.
Joseph Summers, Esq., was appointed an Officer of the Most Excellent Order of the British Empire, Civil Division (O.B.E.), in His Majesty's New Year's Honours, Wednesday, 9 January 1946. He was promoted to Commander of the Most Excellent Order of the British Empire (Civil Division) (C.B.E.) in Her Majesty's Coronation Honours, Monday, 1 June 1953.
Summers died 16 March 1954 at the age of 50 years.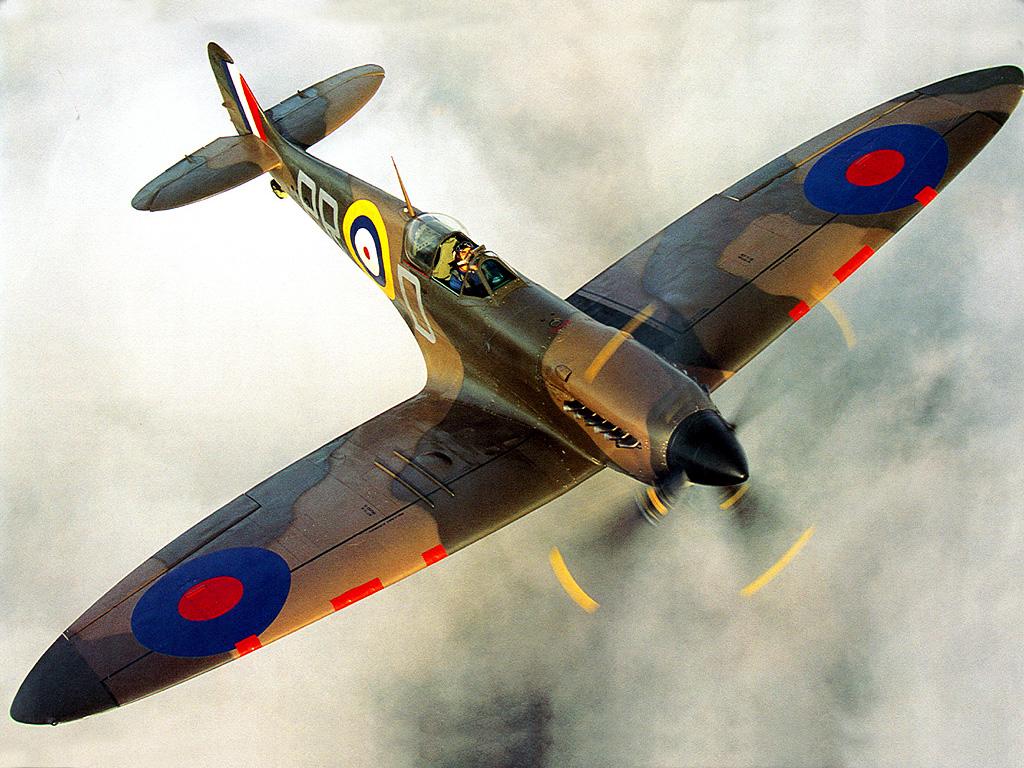 ¹ Air Ministry Specification F.37/34 High Speed Monoplane Single Seater Fighter
² FAI Record File Number 11833, World Record for Speed Over a 3-Kilometer Course: 364.92 kilometers per hour (226.75 miles per hour). Supermarine S.4, Henri Biard, 13 September 1925.
FAI Record File Number 14999, World Record for Speed Over 100 Kilometers: 531.20 kilometers per hour (330.07 miles per hour), Supermarine S.6, Henry Richard Danvers Waghorn, 7 September 1929.
FAI Record File Number 11831, World Record for Speed Over a 3-Kilometer Course: 655 kilometers per hour (407 miles per hour), Supermarine S.6B, George Hedley Stainforth, 29 September 1931.
© 2019, Bryan R. Swopes