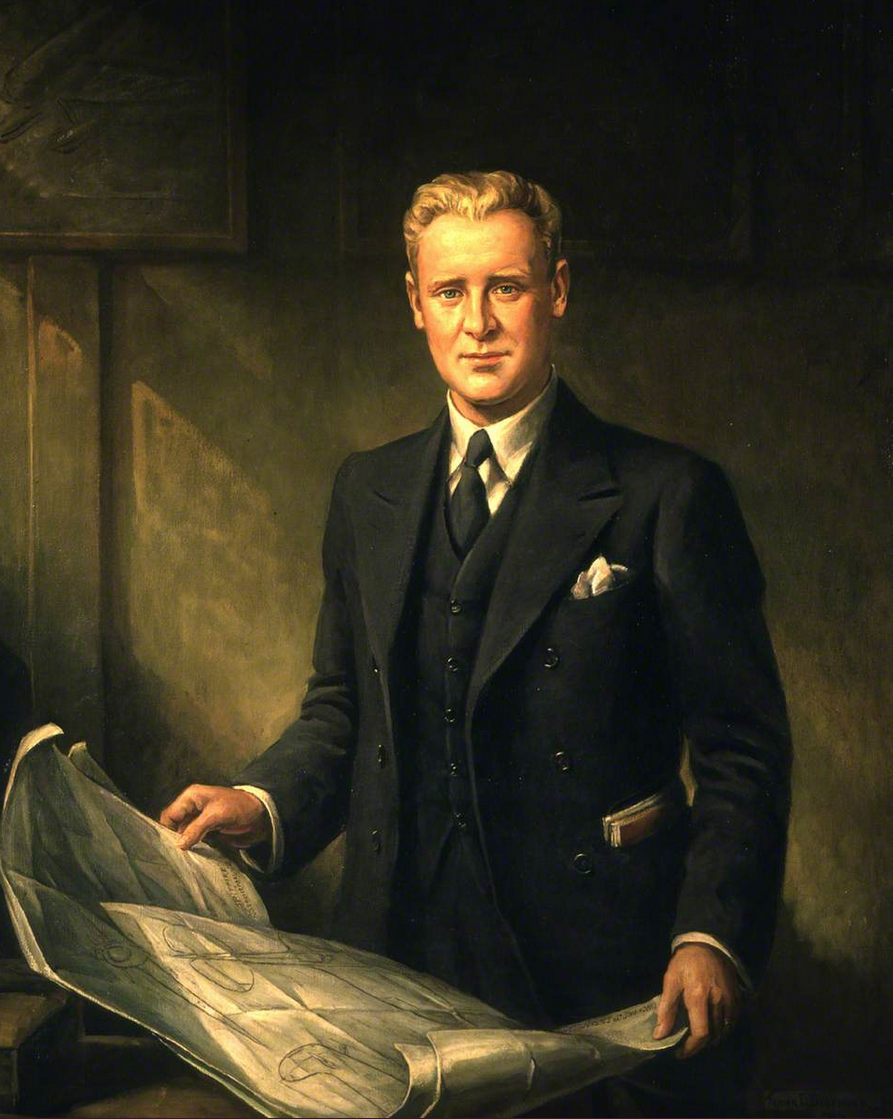 Reginald Joseph Mitchell born 20 May 1895 at Butt Lane, a suburb of Kidsgrove, Newcastle-under-Lyme, Staffordshire, England. He was the first of three sons of Herbert Mitchell, a school teacher, and Eliza Jane Brain Mitchell, whom some sources also describe as a teacher.
Mitchell attended  the Higher Elementary School on Queensbury Road, which provided a "semi-technical and more advanced education" in Normacot, and then Hanley High School, Stoke-on-Trent, leaving at the age of 16. He found work as a Premium Apprentice at the Kerr Stuart & Co., Ltd., locomotive engineering works in Fenton, where he was employed in the drafting room. Mitchell attended night school, studying mathematics, mechanics and technical drawing.

In 1917 Mitchell was employed as assistant to Hubert Scott-Paine, owner of the  Supermarine Aviation Works, Ltd., at Southampton, Hampshire. (Scott-Paine is known for his hard-chine motor torpedo boat designs.) Supermarine concentrated on building flying boats and amphibians.
Reginald Joseph Mitchell married Miss Florence Dayson, a school teacher 11 years his senior, 22 July 1918, at Cheadle, Staffordshire, England. They would have a son, Kenneth Gordon Brunt Mitchell, born 6 November 1920.¹
Mitchell was promoted to Chief Designer at Supermarine in 1919, and Chief Engineer, 1920. Mitchell's first complete airplane design was the Supermarine Commercial Amphibian of 1920.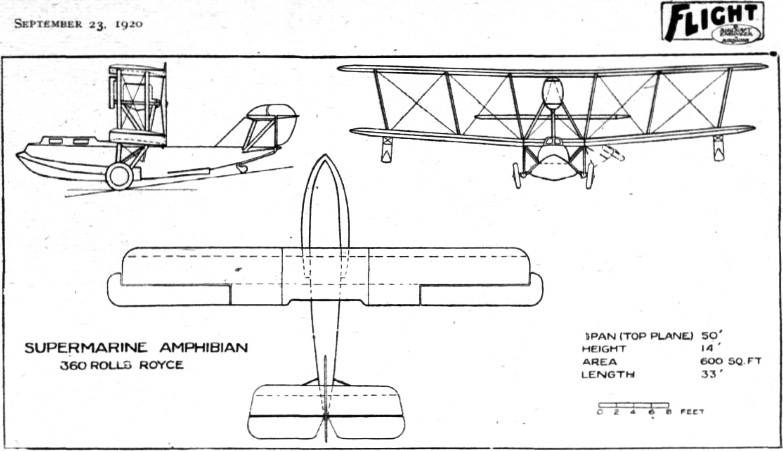 Supermarine had been involved in the Coupe d'Aviation Maritime Jacques Schneider (the Schneider Trophy races) since 1919, when the company entered its Sea Lion biplane flying boat. The Sea Lion II amphibian won the race at Naples, Italy, in 1922.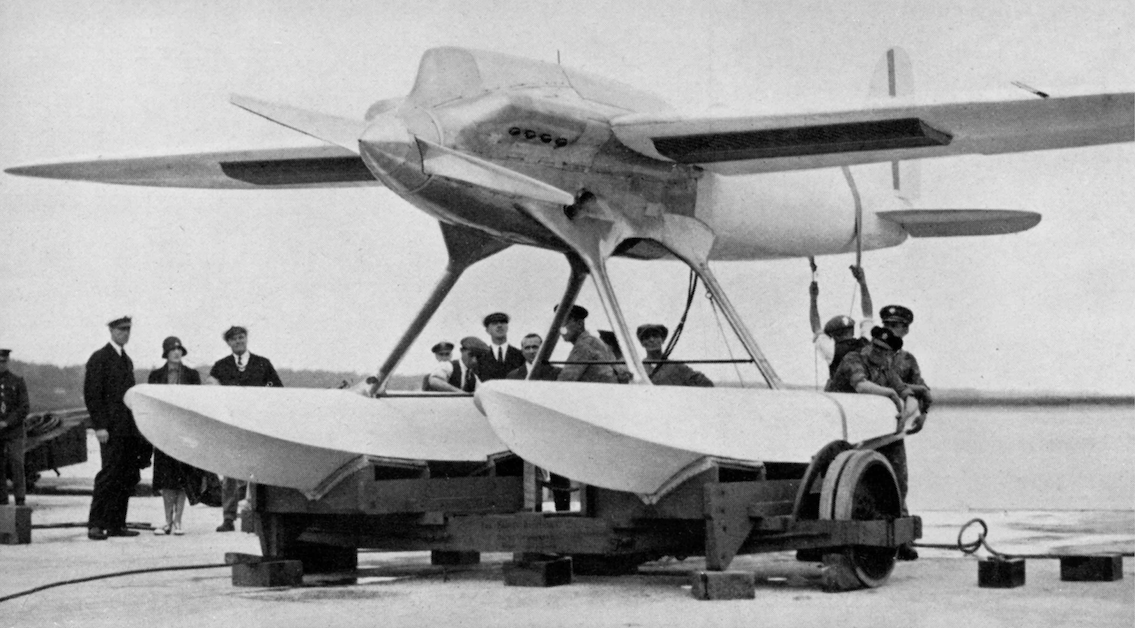 For the 1925 Schneider race, Mitchell—called "Mitch" by officers of the High-Speed Flight—designed a new monoplane seaplane, the Supermarine S.4, G-EBLP, which was powered by a liquid-cooled Napier Lion VII "broad arrow" W-12 engine. The S.4 was damaged prior to the race, which was won by Jimmy Doolittle with the Curtiss R3C-2 racer.
During this period, Mitchell also designed the Supermarine Southampton biplane flying boat for the R.A.F. He was named Technical Director in 1927.
For the 1927 race, Mitchell designed the Supermarine S.5., which featured a monocoque duralumin fuselage. Three S.5s were built, N219, N220 and N221. Flown by officers of the Royal Air Force High-Speed Flight, the S.5s took first and second place.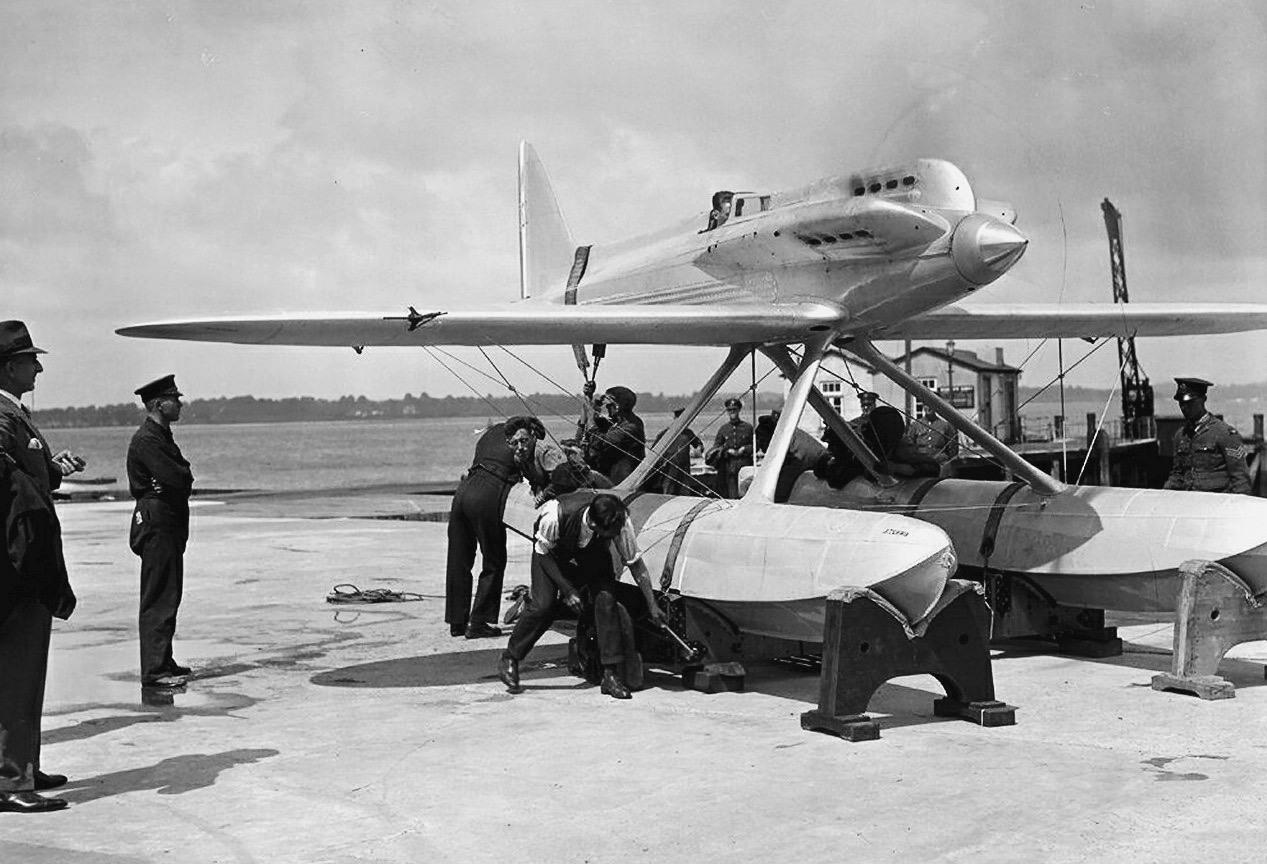 Two Supermarine S.6 seaplanes, N247 and N248, were built for the 1929 Schneider race held at Calshot, not far from the Supermarine Works. These airplanes were powered by the new Rolls-Royce R liquid-cooled V-12.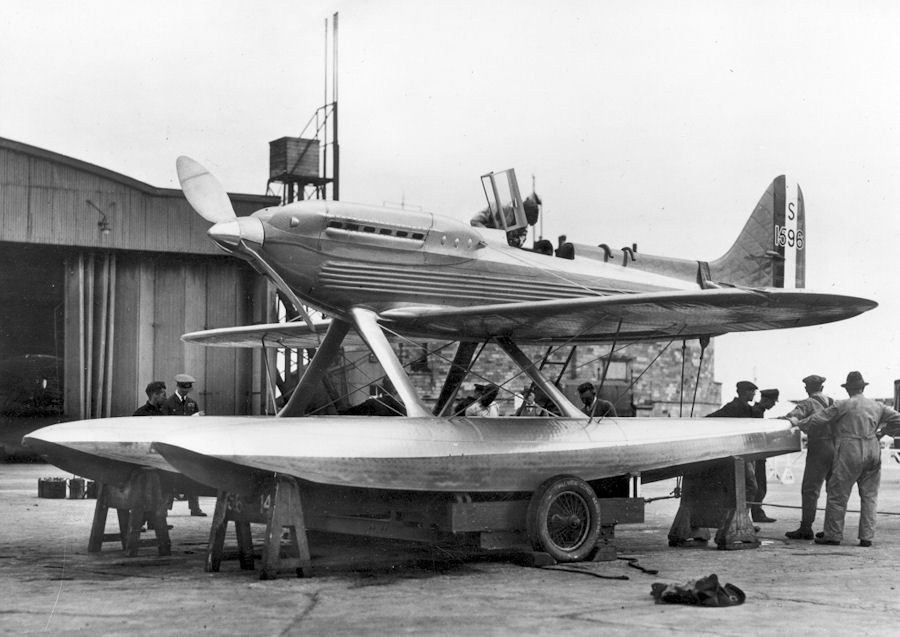 For his work on the Supermarine racers, His Majesty George V, King of Great Britain, Ireland and the British Dominions Beyond the Seas, Emperor of India, appointed Reginald Joseph Mitchell a Commander of the Most Excellent Order of the British Empire (C.B.E.).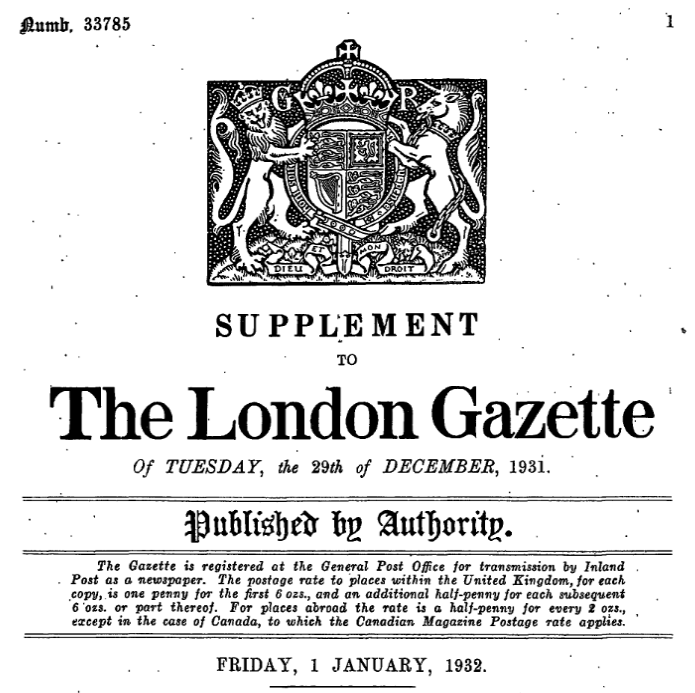 CENTRAL CHANCERY OF THE ORDERS OF KNIGHTHOOD.
St. James's Palace, S.W. 1,
1st January, 1932.
     The KING has been graciously pleased to give orders for the following promotions in, and appointments to, the Most Excellent Order of the British Empire :—
To be Commanders of the Civil Division of the said Most Excellent Order :
Reginald Joseph Mitchell, Esq., A.M.I.C.E., F.R.Ae.S. Director and Chief Designer, Supermarine Aviation Works (Vickers) Limited. For services in connection with the Schneider Trophy Contest.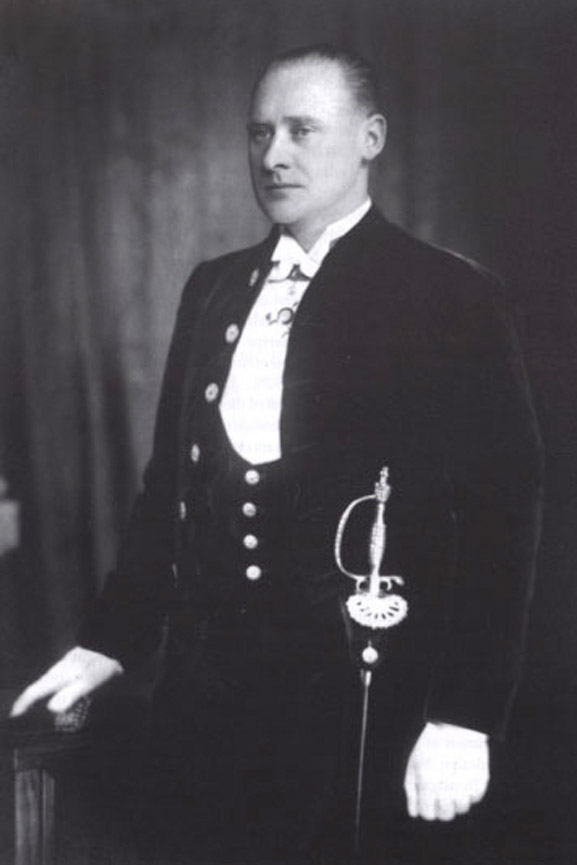 In August 1933, Mitchell underwent a routine medical examination, which resulted in a diagnosis of rectal cancer. Treatment options were very limited in the 1930s. He underwent a major surgical procedure which included a permanent colostomy. It can be assumed that Mitchell suffered from illness, significant pain and fatigue, but he continued working.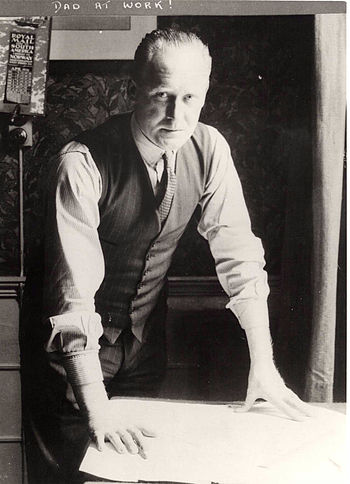 R.J. Mitchell decided that if he learned to fly, he would better understand the airplanes he was designing. He began flight lessons in December 1933, just a few months after the cancer surgery. He was awarded his pilot's license in July 1934.
During this period, Mitchell worked on the single engine Supermarine Walrus and twin engine Scapa and Stranraer flying boats. The Walrus first flew 21 June 1933, with deliveries to the Royal Australian Air Force in 1935, and to the Royal Air Force in 1936. The Walrus was used extensively in air-sea rescue operations during World War II, saving more than 1,000 airmen.
In 1936, Mitchell began working on the Type 316 four-engine heavy bomber. Two prototypes were ordered but not completed. They were lost when the Supermarine factory was bombed in 1940.
In October 1936, Mitchell won a landing competition award from the Hampshire Aero Club. His trophy is now in the collection of the Solent Sky Museum.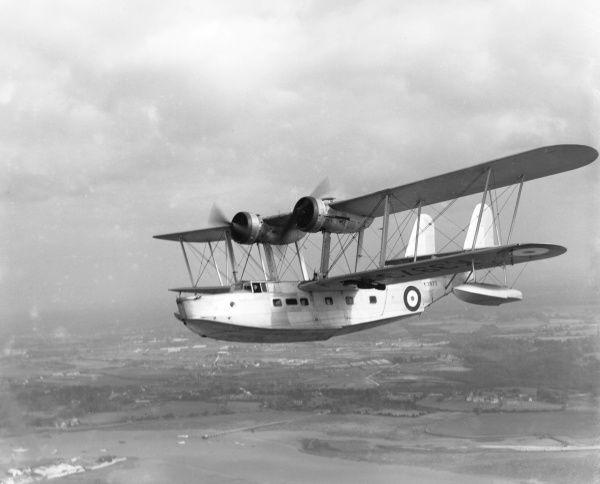 R.J. Mitchell is, without question, best known as the designer of the Vickers-Supermarine Type 300, a private venture, built to meet an Air Ministry requirement for a new single-place, single-engine interceptor for the Royal Air Force. The prototype, K5054, flown by Vickers Aviation Ltd.'s Chief Test Pilot, Captain Joseph ("Mutt") Summers, made its first flight at 4:35 p.m., Thursday afternoon, 5 March 1936. Landing after only 8 minutes, Summers is supposed to have said, "Don't change a thing!"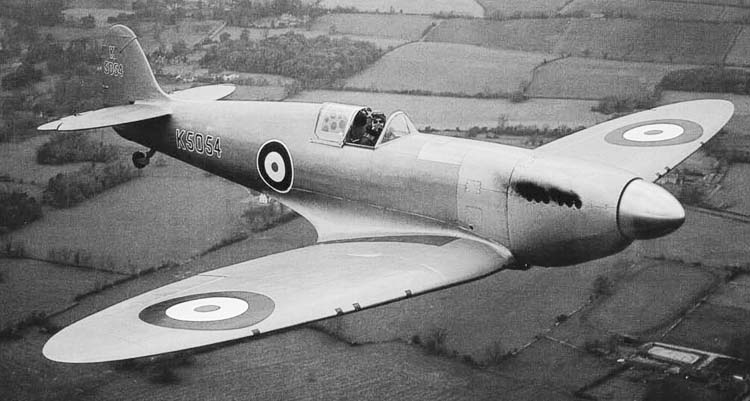 The Air Ministry ordered the Type 300 into production as the Spitfire Mk.I before K5054's first flight, with an initial order for 310 airplanes. The first production fighter was delivered to the Royal Air Force 4 August 1938. Between 1938 and 1948, 20,351 Spitfires were built in 24 variants.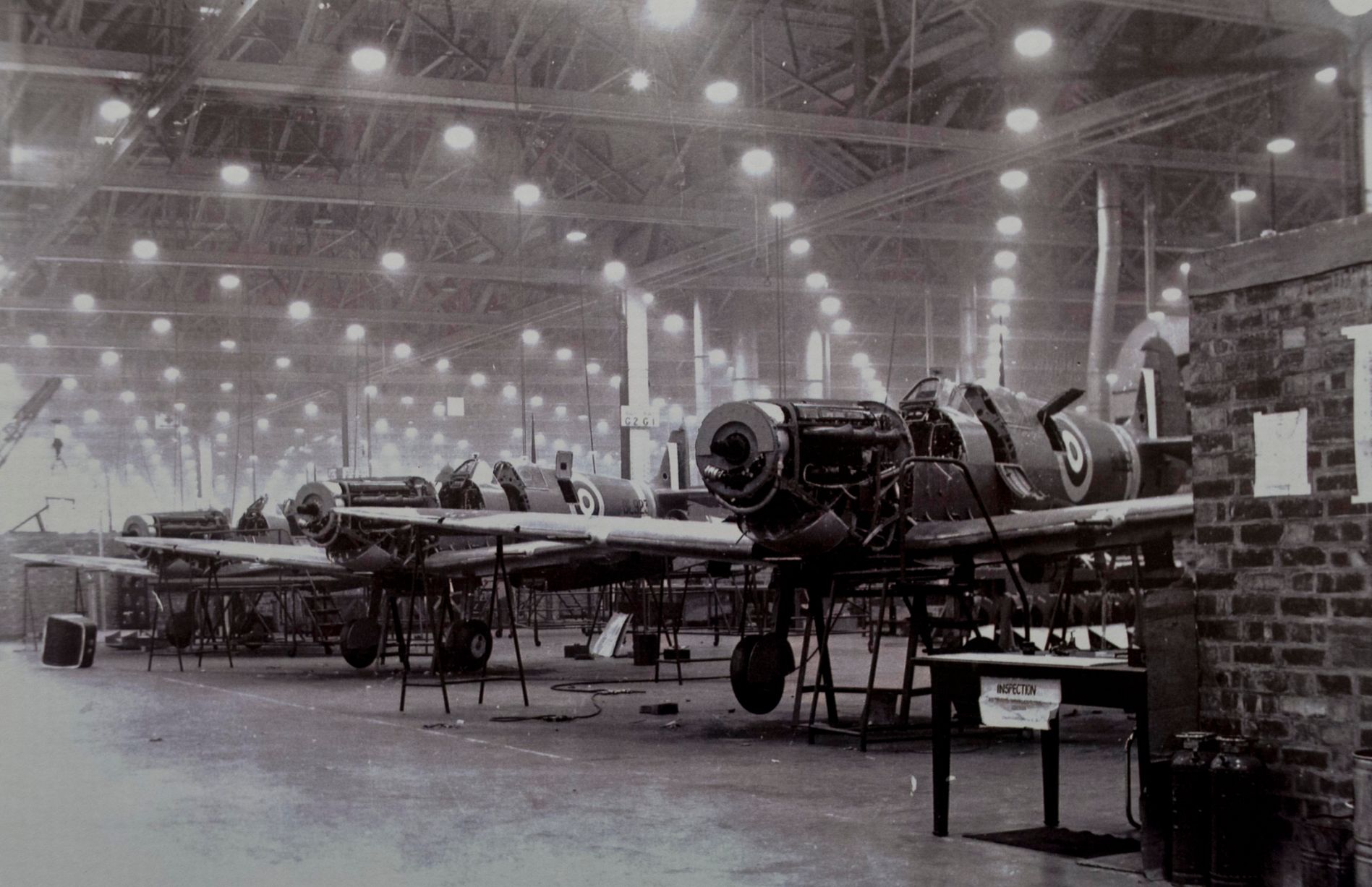 The Spitfire became a legendary fighter during the Battle of Britain. It is a prime example of the saying that "if an airplane looks good, it will fly good." And the Spitfire is a beautiful airplane. It was well armed, fast and maneuverable, and performed well at high altitudes. Reportedly, Luftwaffe pilots felt that there was greater dignity in having been shot down by a Spitfire than by a Hawker Hurricane, or Bolton Paul Defiant. The BBC reported, "It is a plane that came to symbolise British spirit and freedom from aggression. A bird of paradise, and it is still recognised in every country throughout the world."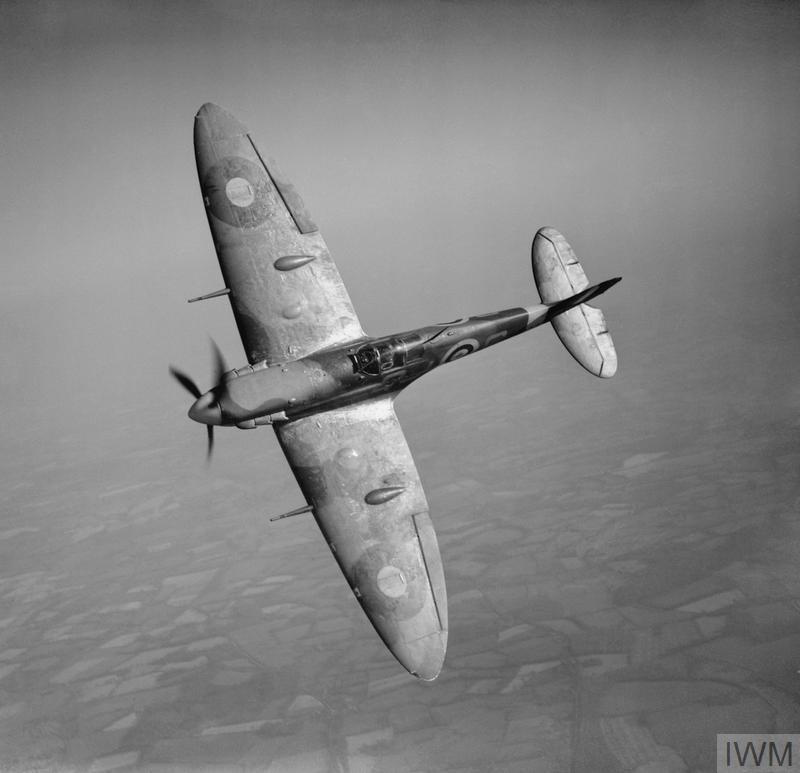 Cancer recurred in 1936. Mitchell was hospitalized in February 1937. This time he stopped working, though he would often go to the airfield to watch his Spitfire being tested. He travelled to Vienna, Austria for medical treatment in April, but returned home in May.
Reginald Joseph Mitchell, C.B.E., F.R.Ae.S., died at his home on 11 June 1937. His ashes were interred at the South Stoneham Cemetery, Hampshire, England.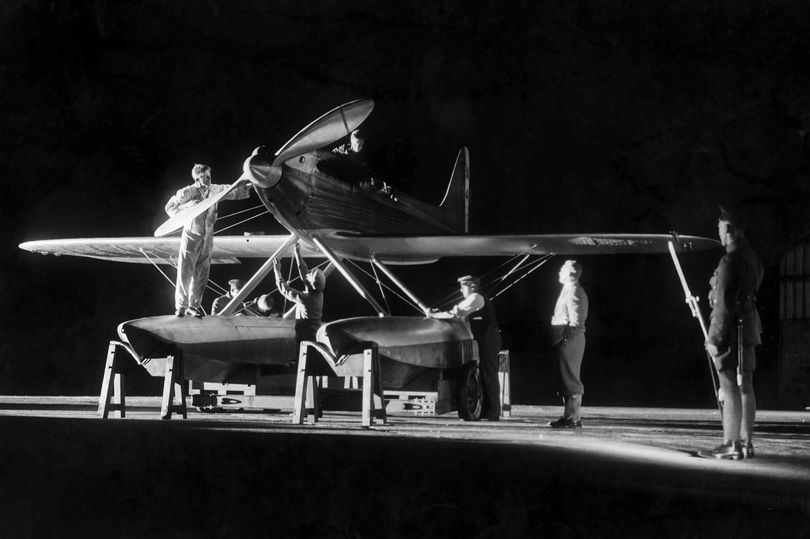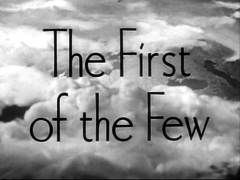 In 1942, a popular film, "The First of the Few", dramatized Mitchell's life. The movie was produced, directed and starred Leslie Howard as Mitchell, and David Niven as a composite pilot character. It was released in the United States under the title, "Spitfire," 12 June 1943, six years after the death of Mitchell, and less than two weeks after Leslie Howard was killed when BOAC Flight 777 was shot down by Luftwaffe fighters over the Bay of Biscay.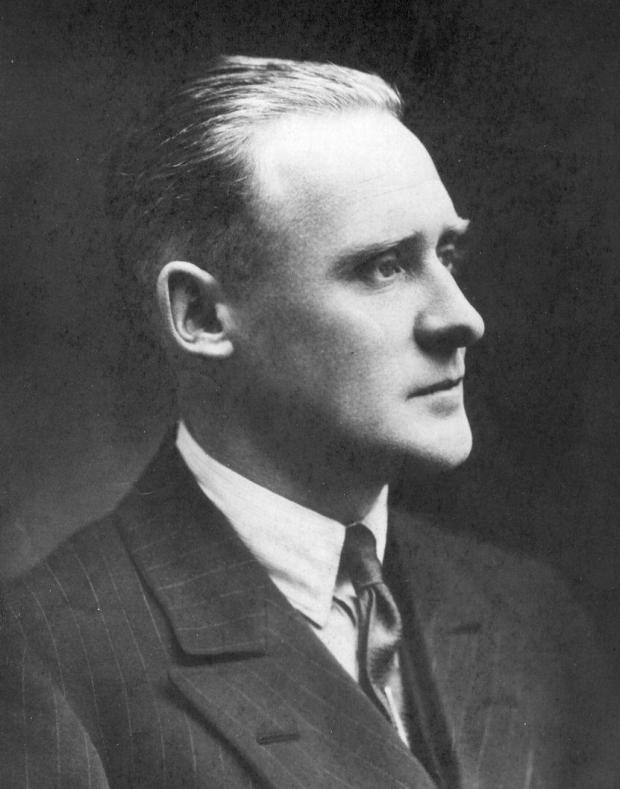 ¹ Gordon Mitchell served aboard air-sea rescue launches in the Royal Air Force Volunteer Reserve, 1942–1944. (Many of these had been designed by Hubert Scott-Paine.) He was commissioned as a flying officer in September 1944 and served as a meteorological officer until 1947. Dr. Gordon Mitchell, Ph.D. worked at the University of Reading, National Institute for Research in Dairying, from 1952 until 1985. Dr. Mitchell died 24 November 2009.
© 2018, Bryan R. Swopes