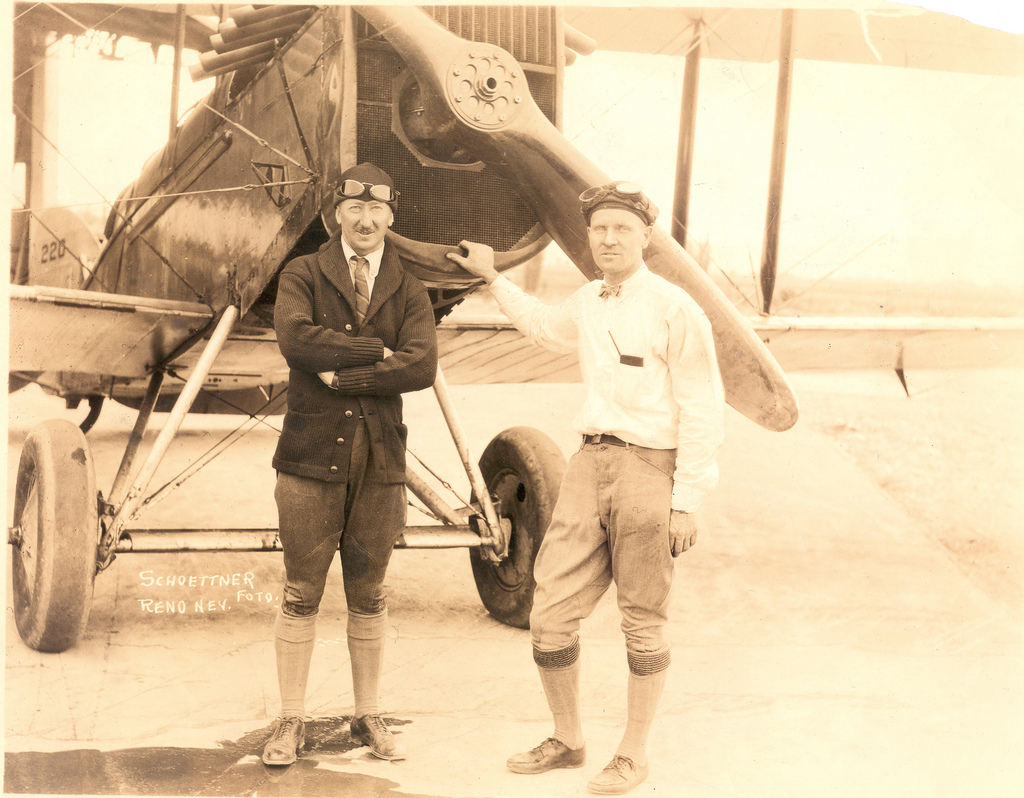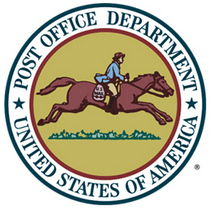 11 September 1920: At 2:33 p.m., Edison E. ("Monte") Mouton landed at Marina Field near The Presidio of San Francisco, completing the final leg of the first transcontinental air mail flight by the U.S. Postal Service. Airplane No. 151 carried 6 sacks of First Class mail from Mineola, New York.
Mouton, a pilot assigned to Salt Lake City, taking over the flight for another pilot, flew No. 151 from Reno, Nevada, to San Francisco, California, a distance of 250 miles (402 kilometers), in 1 hour, 58 minutes.
The mail sacks were immediately taken from the airplane to the central post office, where they were distributed. Two of the mail sacks were sent to Washington State and one sack to Oregon on the 4 o'clock train.
The entire cross-country flight had taken 75 hours.
Edison Esadore Mouton was born in California, 10 December 1894, the first of three children of Edward E. Mouton, a farmer, and Gertrude F. Winters Mouton.
Monte Mouton, then living in Carson City, Nevada, enlisted in the U.S. Army when the United States entered World War I. He served as a pilot with the Lafayette Escadrille in France during World War I, and was commissioned a second lieutenant, Air Service, American Expeditionary Forces. He rose to the temporary rank of colonel. Lieutenant Mouton was honorably discharged 14 May 1919. He was later an officer in the Air Corps Reserve, holding the rank of major.
Mouton was employed by the United States Aerial Mail Service from 8 September 1920 to 22 May 1927. During that time, Edison flew 3,804.54 hours and covered 369,730 miles (595,023 kilometers), flying the mail. He then became a supervising inspector for the Department of Commerce, serving for six years before resigning to enter private industry. Mouton was vice president and general manager of Nevada Air Transport, Inc., a regional airline serving the state of Nevada.
Edison E. Mouton married Miss Claire Yerington, 27 April 1921, at Reno, Nevada. ("Yerington," as in, Yerington, Nevada. Miss Yerington's grandfather was the superintendent of the Virginia and Truckee Railroad, which serviced the "Comstock Lode" silver mines.) Miss Yerington was described as "a strikingly beautiful blonde," and "an intrepid devotee of the air and knows the intricacies of an automobile as well as any mechanician." They divorced in November 1928 but were remarried 20 March 1929. They had two children.
Edison Esadore Mouton died at San Francisco Airport, San Francisco, California, 5 July 1940, an apparent suicide. He is buried at the San Francisco National Cemetery, San Francisco, California.
© 2017, Bryan R. Swopes