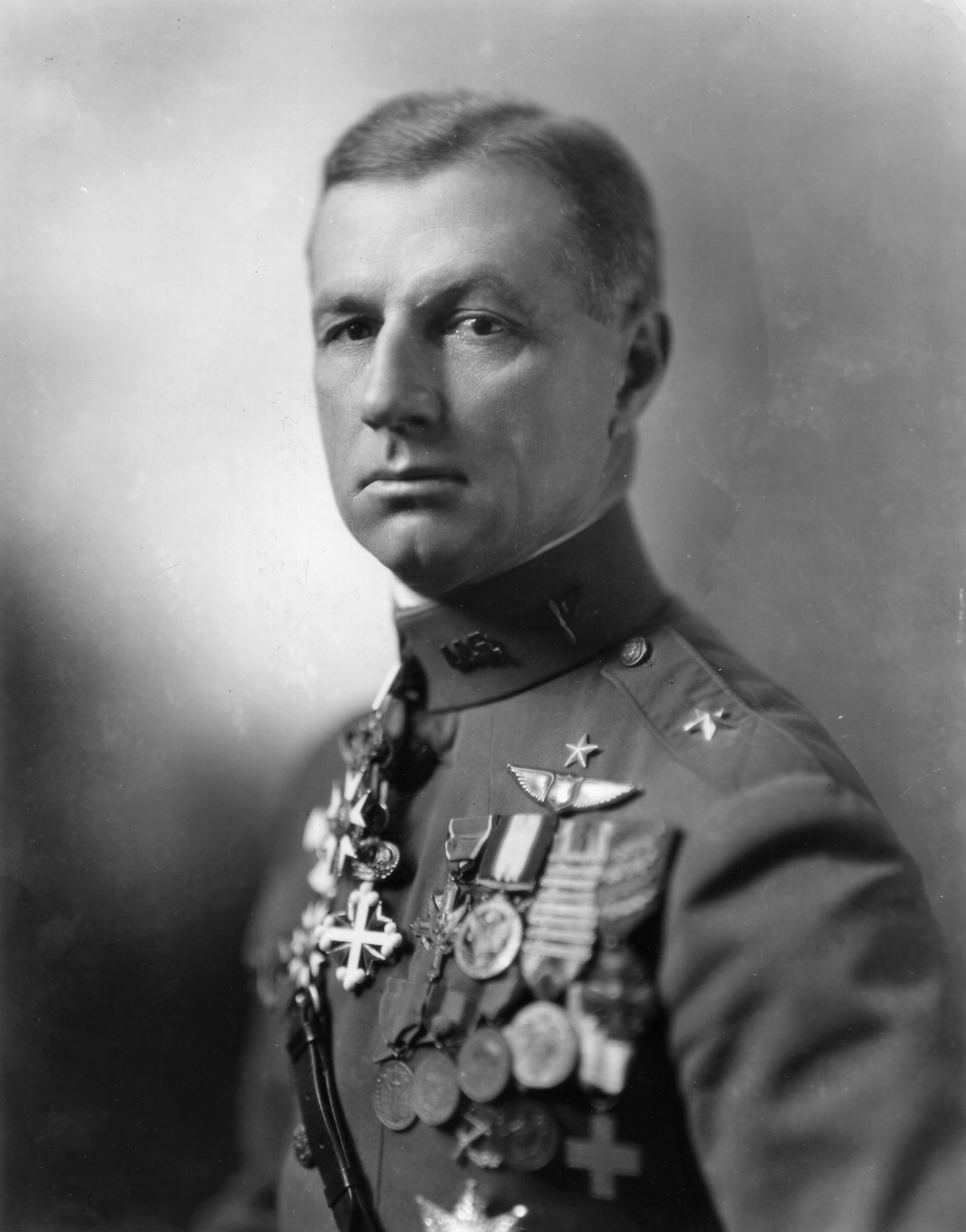 18 October 1922: At Selfridge Field, near Mount Clemens, Michigan, Assistant Chief of the Air Service Brigadier General William Mitchell set a Fédération Aéronautique Internationale (FAI) World Absolute Speed Record flying a Curtiss R-6 biplane, Air Service serial number A.S. 68564, over a 1 kilometer course at a speed of 358.84 kilometers per hour (222.973 miles per hour).¹
This was the same airplane with which Lieutenant Russell L. Maughan had won the Pulitzer Trophy just three days earlier.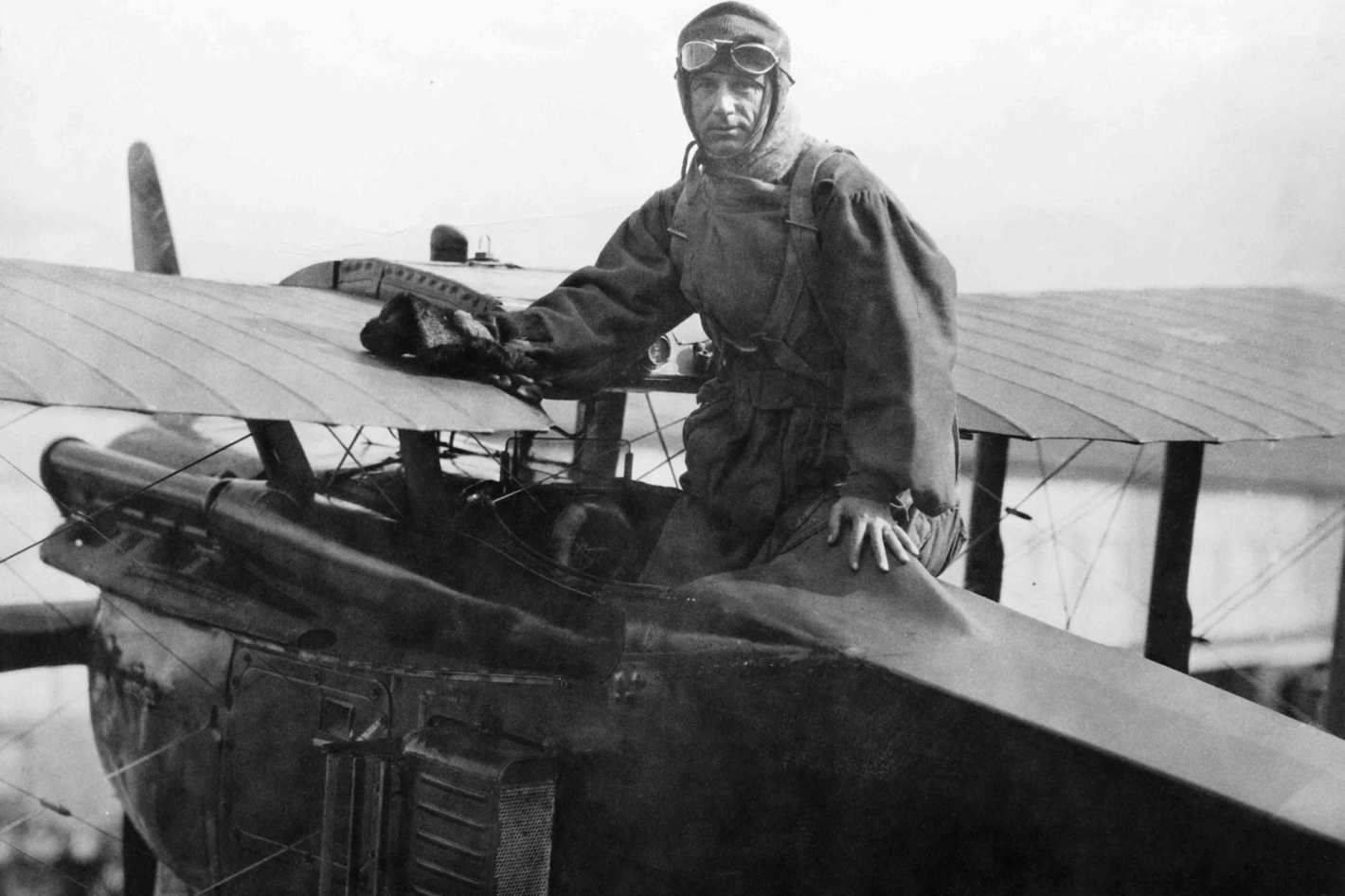 Sources vary as to the speed General Mitchell attained, e.g., 222.96 m.p.h., 222.97 m.p.h., 224.28 m.p.h., and 224.4 m.p.h. A contemporary news magazine listed the officially recognized speed as 224.58 miles per hour (361.43 kilometers per hour):
American World's Speed Record Homologated
The speed record made by General Mitchell, of the American Air Service, on October 18 last year, when he attained a speed of 224.58 m.p.h., has now been homologated by the International Aeronautical Federation.
— FLIGHT,  The Aircraft Engineer & Airships, No. 733. (No. 2, Vol. XV) January 11, 1923, at Page 26.
"Billy" Mitchell had been the senior American air officer in France during World War I. He was a determined advocate for the advancement of military air power and encouraged his officers to compete in air races and attempt to set aviation records to raise the Air Service' public profile. He gained great notoriety when he bombed and sank several captured German warships to demonstrate the effectiveness of airplanes against ships.
His outspoken advocacy resulted in the famous Court Martial of Billy Mitchell, in which a military court consisting of twelve senior Army officers found Mitchell guilty of insubordination. He was reduced in rank and suspended for five years without pay. Major General Douglas MacArthur (later, General of the Army, a five-star rank) said that the order to serve on the court was "one of the most distasteful orders I ever received." Mitchell resigned from the Army and continued to advocate for air power. He died in 1936.
After his death, President Franklin D. Roosevelt elevated Billy Mitchell to the rank of Major General on the retired officers list. The North American Aviation B-25 twin-engine medium bomber was named "Mitchell" in recognition of General Mitchell's efforts to build up the military air capabilities of the United States.

The Curtiss R-6 Racers were single-engine, single seat, fully-braced biplanes with fixed landing gear, developed from the U.S. Navy Curtiss CR. The airplane and its D-12 Conqueror engine were both built by the Curtiss Aeroplane and Motor Co., Garden City, New York. The fuselage was a stressed-skin monocoque, built with two layers of wood veneer covered by a layer of doped fabric. The wings were also built of wood, with plywood skins and fabric-covered ailerons. Surface radiators were used for engine cooling.
Two R-6 Racers were built of the U.S. Army at a cost of $71,000, plus $5,000 for spare parts.
The Curtiss R-6 was 19 feet, 0 inches (5.791 meters) long with a wing span of 19 feet, 0 inches (5.791 meters). It had an empty weight of 2,121 pounds (962 kilograms).
The R-6 was powered by a water-cooled, normally-aspirated 1,145.11-cubic-inch-displacement (18.765 liter) Curtiss D-12 dual overhead cam (DOHC) 60° V-12 engine, which was developed by  Arthur Nutt, based on the earlier Curtiss K-12 which had been designed by Charles B. Kirkham. The D-12 had four valves per cylinder and a compression ratio of 5.7:1, and was rated at 415 horsepower at 2,000 r.p.m., and 460 horsepower at 2,300 r.p.m. During testing, it produced a 475 horsepower at 2,320 r.p.m. using a 50/50 mixture of 95-octane gasoline and benzol. The D-12 was a direct-drive engine and it turned a two-bladed, fixed-pitch, forged aluminum propeller designed by Dr. Sylvanus A. Reed. The Curtiss D-12 was 56¾ inches (1.441 meters) long, 28¼ inches (0.718 meters) wide and 34¾ inches (0.882 meters) high. It weighed 678.25 pounds (307.65 kilograms).
The R-6 racer had a maximum speed of 240 miles per hour (386 kilometers per hour). The service ceiling was 22,000 feet (6,706 meters), and it had a maximum range of 281 miles (452 kilometers).
A.S. 68564 disintegrated in flight at the Pulitzer Trophy Race, 4 October 1924, killing its pilot, Captain Burt E. Skeel.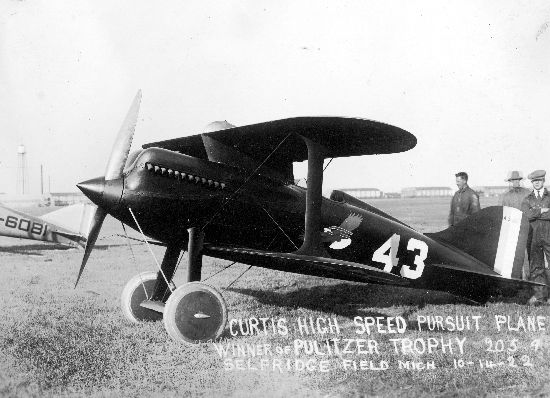 ¹ FAI Record File Number 15252
© 2017, Bryan R. Swopes