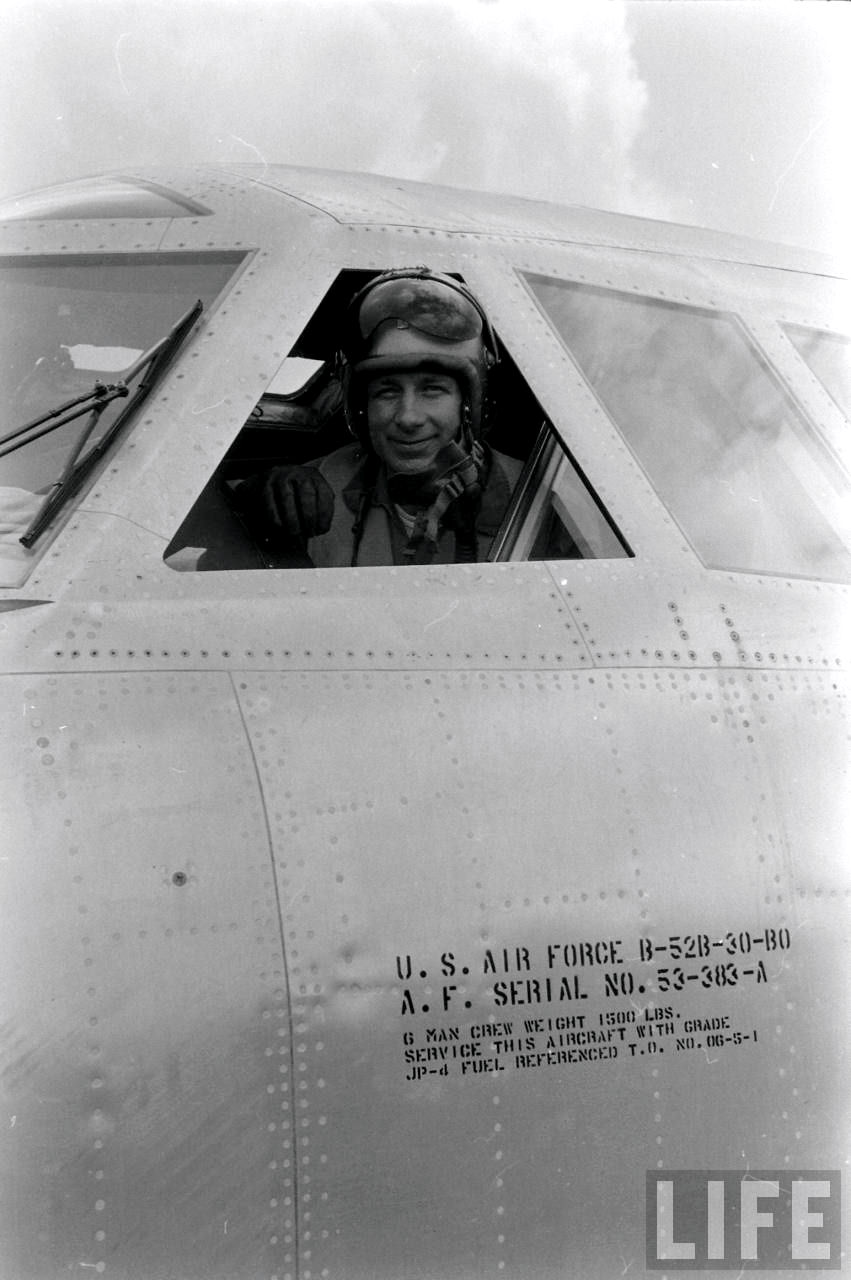 21 May 1956: The second test of the OPERATION REDWING series was REDWING CHEROKEE.
A B-52 Stratofortress assigned to the 4925th Test Group (Atomic), Kirtland Air Force Base, Albuquerque, New Mexico, took off from Eniwetok Island ("Fred Island"), the main island of Eniwetok Atoll in the Marshall Islands. The aircraft commander was Major David M. Critchlow, United States Air Force. Other members of the bomber's crew were Major Charles T. Smith, pilot; Major Dwight E. Durner, bombardier; Major Floyd A. Amundson, navigator; Lieutenant William R. Payne, timer; Sergeant Richard N. Bingham, radar technician. Colonel Paul R. Wignaff was an official observer.
The bomber, named Barbara Grace, was a Boeing RB-52B-10-BO Stratofortress, serial number 52-013. In its bomb bay was a TX-15-X1 two-stage radiation implosion thermonuclear bomb, weighing 6,867 pounds (3,114.9 kilograms). The bomb was approximately 136 inches long (3.454 meters), with a diameter of 34.5 inches (0.876 meters). The target was a point on Namu Island, Bikini Atoll, also in the Marshall Islands.
Major Critchlow's wife was named Barbara, and his mother, Grace. The B-52 was named Barbara Grace in their honor.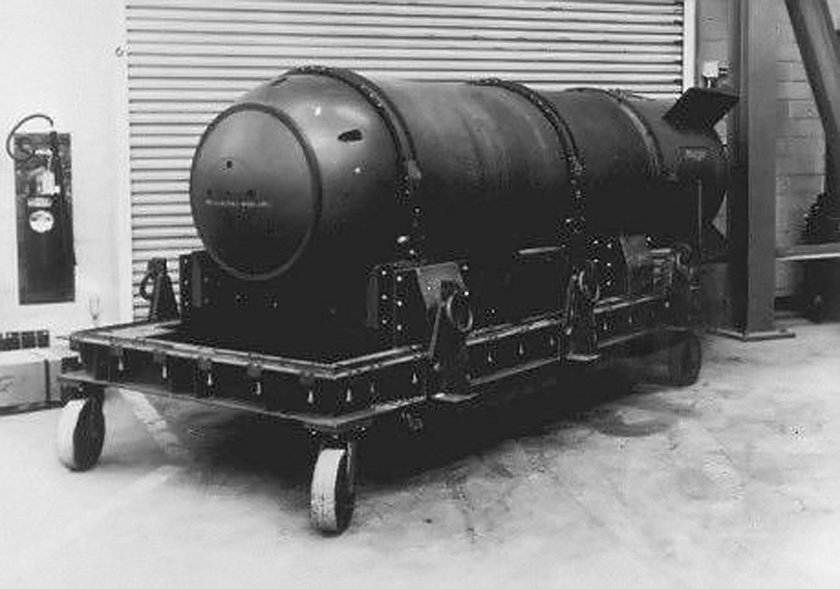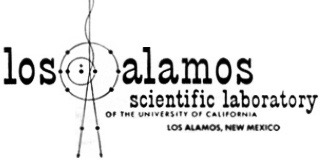 CHEROKEE was the first test at Bikini, a test event called for by DOD, and the only shot of the series not expressly for weapons development. The shot was rather a demonstration that the United States could air-deliver multimegaton-yield thermonuclear weapons using B-52 jet bombers. The device, designed and developed by Los Alamos Scientific Laboratory (LASL), was airdropped from a B-52 and exploded at a height of 5,000 feet (1.5 km) above Nam on 21 May 1956. Although a demonstration, the shot provided a large-yield burst well above the surface, and it was therefore of considerable interest for airblast effects experiments. However, the explosion was considerably off target, lessening its value.
— OPERATION REDWING 1956, DNA 6037F, by S. Bruce-Henderson, et al., Defense Nuclear Agency, Chapter 4 at Page 177
Flying at 50,000 feet (15,240 meters), the aircrew misidentified an observation facility on a different island for their targeting beacon. The bomb missed Namu Island by 4 miles (6.4 kilometers), detonating at 4,350 feet (1,325 meters) over the open ocean to the northeast at 0551 hours, local time (1751 GMT). The explosive force of the TX-15 was rated at 3.8 megatons, but because of the error in targeting, most of the test data was lost.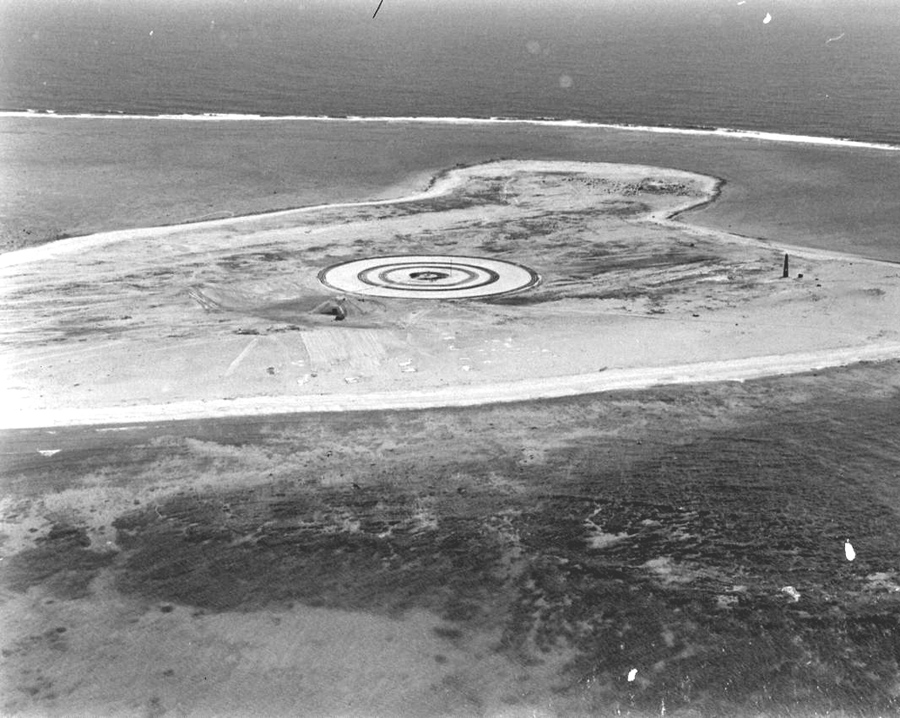 The REDWING CHEROKEE test was the first time that a thermonuclear weapon had been dropped from an airplane.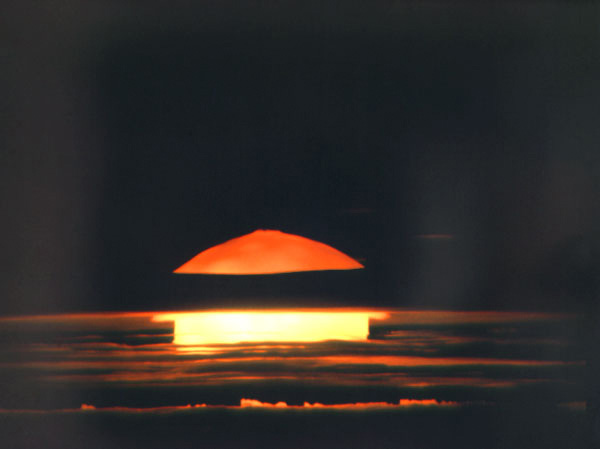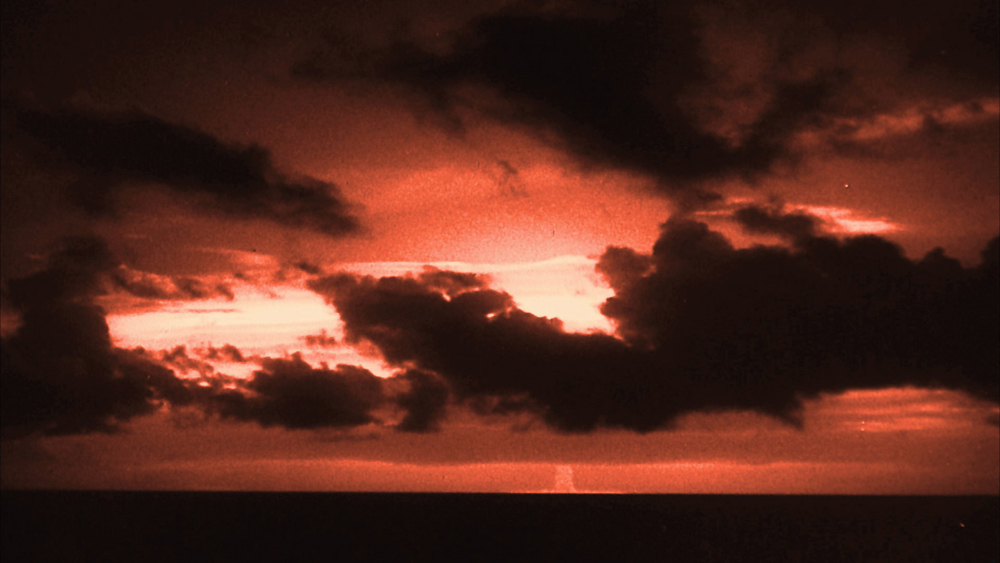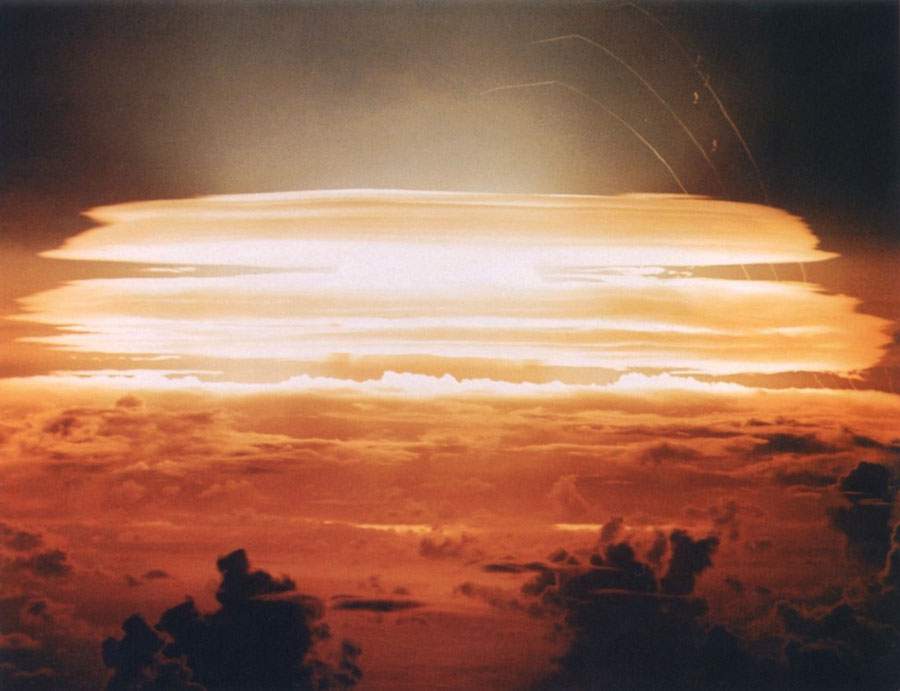 David Madison Critchlow was born at Durkee, Oregon, 17 February 1920, the fourth of six children of J. Ralph Critchlow, a farmer, and Estella Grace Culbertson Critchlow. He enlisted in the U.S. Army Air Corps as a private, 3 December 1942. He was assigned as an aviation cadet, and commissioned a 2nd lieutenant, Army of the United States, 27 June 1944. He was promoted to 1st lieutenant, 18 March 1946. He served in the Air Force during World War II, the Korean War and the Vietnam War.
David Critchlow married Miss Lorraine Calhoun, 9 January 1943. He later married Miss Barbara N. Oder, 9 July 1950. They would have five children.
Major Critchlow, assigned to Detachment 1, 24th Strategic Reconnaissance Squadron, 6th Strategic Wing deployed to Shemya, Alaska, 31 December 1961 with Nancy Rae, a top secret Rivet Ball strategic reconnaissance RC-135S, 59-1491.¹
Colonel Critchlow would later command the 6512 Test Group at Edwards Air Force Base, California, 1 October 1969–29 July 1970. He retired form the U.S. Air Force 1 August 1974.
Colonel David M. Critchlow died 11 December 2002 at the age of 81 years. He is buried at Arlington National Cemetery.

Fifty B-52Bs were built by Boeing at Seattle, Washington. Twenty-seven of these were RB-52B reconnaissance bombers. They were designed to accept a pressurized electronic and photo recon capsule with a two-man crew that completely filled the bomb bay. Without the capsule aboard, they were capable of the same bombing missions as their sister B-52Bs. The change could be made within a few hours.
The B-52B/RB-52B was operated by a six-man flight crew for the bombing mission, and eight for reconnaissance. These were the aircraft commander/pilot, co-pilot, navigator, radar navigator/bombardier, electronic warfare officer and gunner, plus two reconnaissance technicians when required.
The airplane was 156 feet, 6.9 inches (47.724 meters) long with a wingspan of 185 feet, 0 inches (56.388 meters) and overall height of 48 feet, 3.6 inches (14.722 meters). The wings were mounted high on the fuselage ("shoulder-mounted") to provide clearance for the engines which were suspended on pylons. The wings' leading edges were swept 35°. The bomber's empty weight was 164,081 pounds (74,226 kilograms), with a combat weight of 272,000 pounds (123,377 kilograms) and a maximum takeoff weight of 420,000 pounds (190,509 kilograms).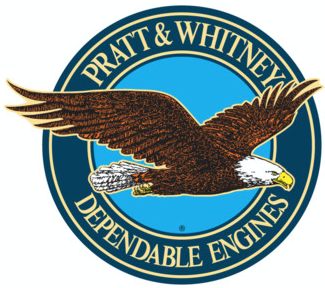 Early production B-52Bs were powered by eight Pratt & Whitney Turbo Wasp J57-P-1W engines, while later aircraft were equipped with J57-P-19W and J57-P-29W or WA turbojets. The engines were grouped in two-engine pods on four under-wing pylons. The J57 was a two-spool, axial-flow engine with a 16-stage compressor section (9 low- and 7-high-pressure stages) and a 3-stage turbine section (1 high- and 2 low-pressure stages). These engines were rated at 10,500 pounds of thrust (46.71 kilonewtons), each, or 12,100 pounds (53.82 kilonewtons) with water injection.
The B-52B had a cruise speed of 523 miles per hour (842 kilometers per hour). The maximum speed varied with altitude: 630 miles per hour (1,014 kilometers per hour) at 19,800 feet (6,035 meters), 598 miles per hour (962 kilometers per hour) at 35,000 feet (10,668 meters) and 571 miles per hour (919 kilometers per hour) at 45,750 feet (13,945 meters). The service ceiling at combat weight was 47,300 feet (14,417 meters).
Maximum ferry range was 7,343 miles (11,817 kilometers). With a 10,000 pound (4,536 kilogram) bomb load, the B-52B had a combat radius of 3,590 miles (5,778 kilometers). With inflight refueling, the range was essentially world-wide.
Defensive armament consisted of four Browning Aircraft Machine Guns, Caliber .50, AN-M3, mounted in a tail turret with 600 rounds of ammunition per gun. These guns had a combined rate of fire in excess of 4,000 rounds per minute. 52-013 was one of eighteen RB-52Bs equipped with two M24A1 20 mm autocannon in the tail turret in place of the standard four .50-caliber M3 machine guns.
The B-52B's maximum bomb load was 43,000 pounds (19,505 kilograms). It could carry a 15-megaton Mark 17 thermonuclear bomb, or two Mark 15s, each with a maximum yield of 3.8 megatons.
Boeing manufactured 744 B-52 Stratofortress bombers, with the final one rolled out at Wichita, Kansas, 22 June 1962. As of 27 September 2016, 77 B-52H bombers remain in service with the United States Air Force.
RB-52B-10-BO 52-013 was delivered directly to Kirtland Air Force Base, 29 April 1955. In addition Operation Redwing, 52-013 also participated in Operation Dominic in 1962, which involved 24 air drops from B-52 bombers. The airplane carried the name Deterrent I painted on its nose, but flew missions with the call sign "Cow Slip Two."
This individual airplane has dropped more than a dozen live nuclear bombs during weapons testing. Withdrawn from service in 1963, 52-013 was transferred to the National Atomic Museum (now, the National Museum of Nuclear Science & History) at Kirtland in 1971, where it has been restored.

¹ See: "A Tale of Two Airplanes," by Lieutenant Colonel Kingdon R. Hawes, USAF (Ret) at http://www.rc135.com/0000/INDEX.HTM
© 2019, Bryan R. Swopes