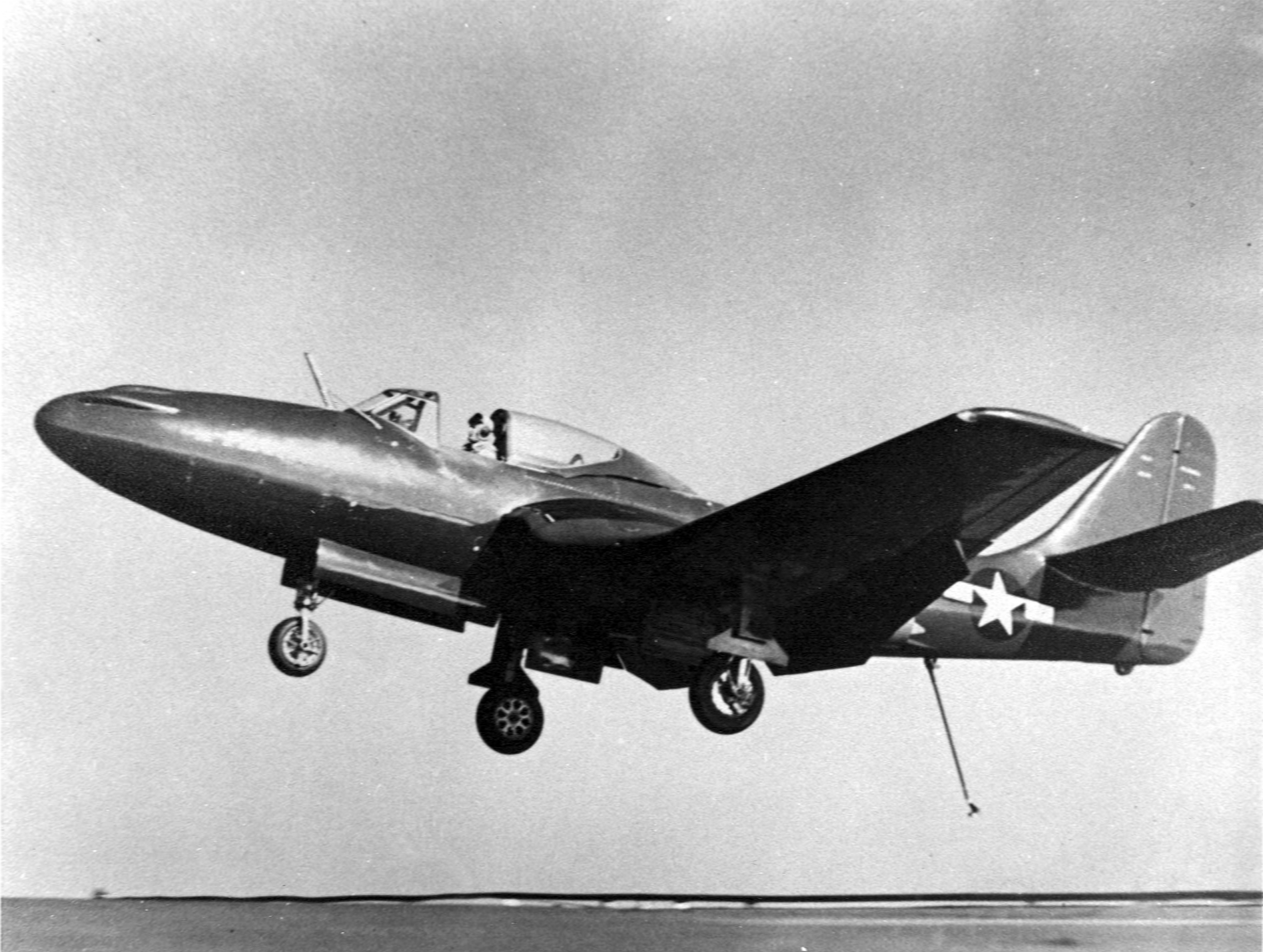 21 July 1946: Lieutenant Commander James Jennings Davidson, United States Navy, flying the second prototype McDonnell XFD-1 Phantom, made four takeoffs and landings aboard the Midway-class aircraft carrier USS Franklin D. Roosevelt (CVB-42). This was the very first time that an all-jet aircraft had operated from a U.S. Navy aircraft carrier.¹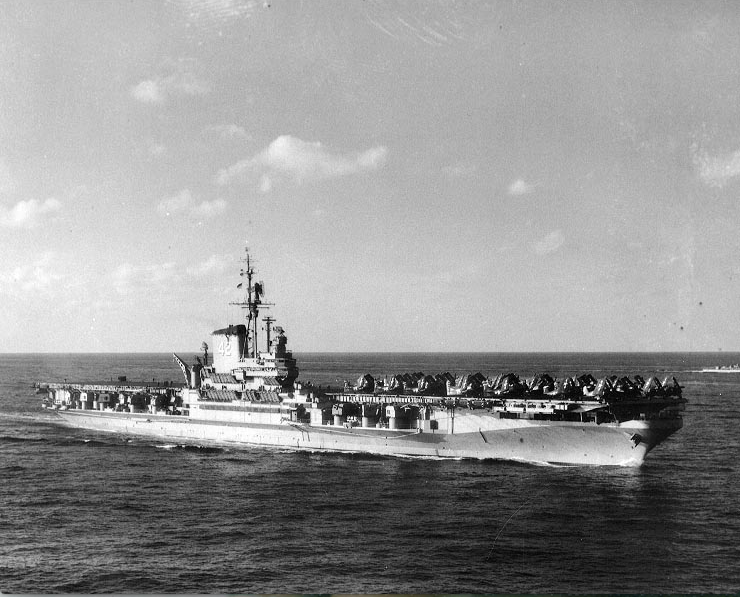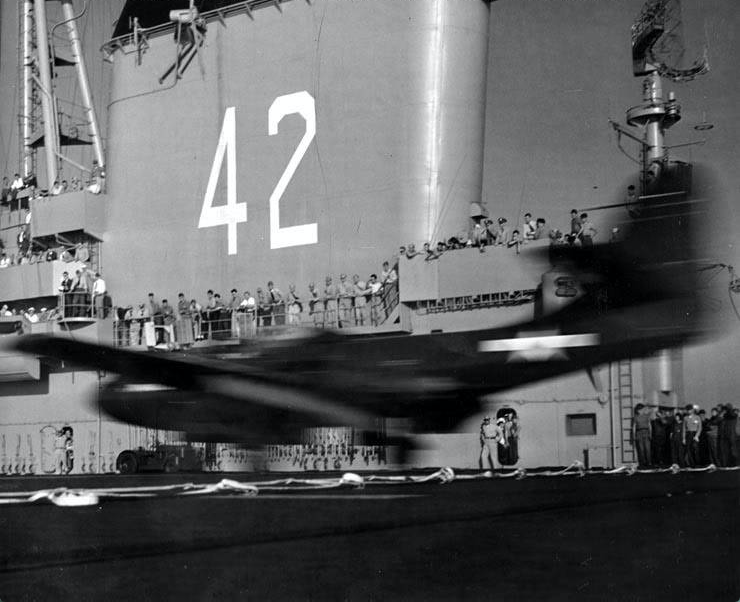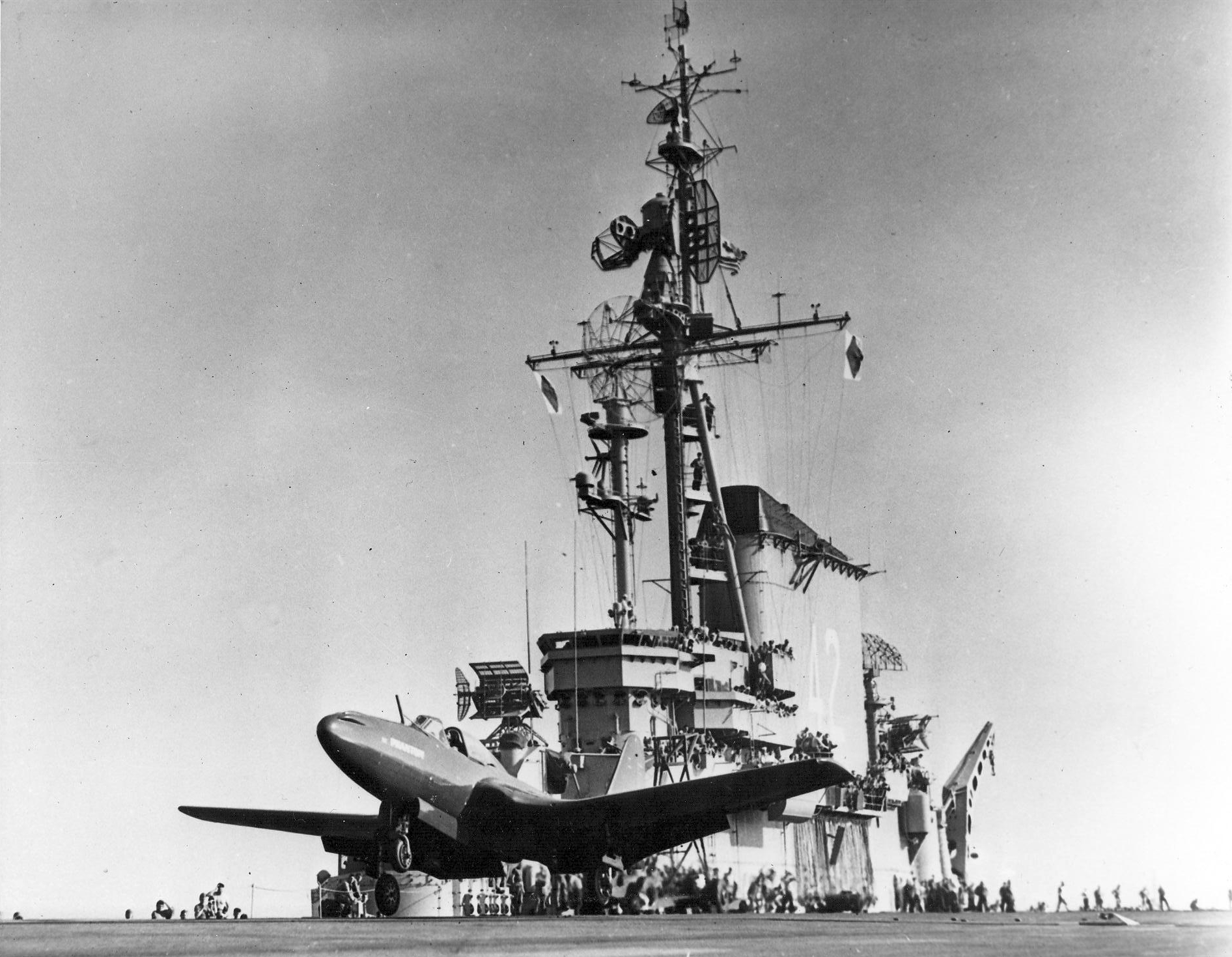 The McDonnell XFD-1 Phantom was a prototype turbojet-powered fighter, one of two designed and built by the McDonnell Aircraft Corporation at St. Louis, Missouri. It was a single-place, twin-engine, low-wing monoplane with retractable tricycle landing gear, intended for operations from the United States Navy's aircraft carriers. The XFD-1 was 37 feet, 2.50 inches (11.341 meters) long, with a wingspan of 42 feet, 0.00 inches (12.802 meters) and height of 13 feet, 2.00 inches (5.105 meters). With its wings folded for storage, the span was reduced to 15 feet, 4.00 inches (4.674 meters), but the overall height increased to 16 feet, 9.00 inches (5.105 meters). The airplane had a normal gross weight of 8,250 pounds (3,742 kilograms), and an overload gross weight of approximately 9,700 pounds (4,400 kilograms).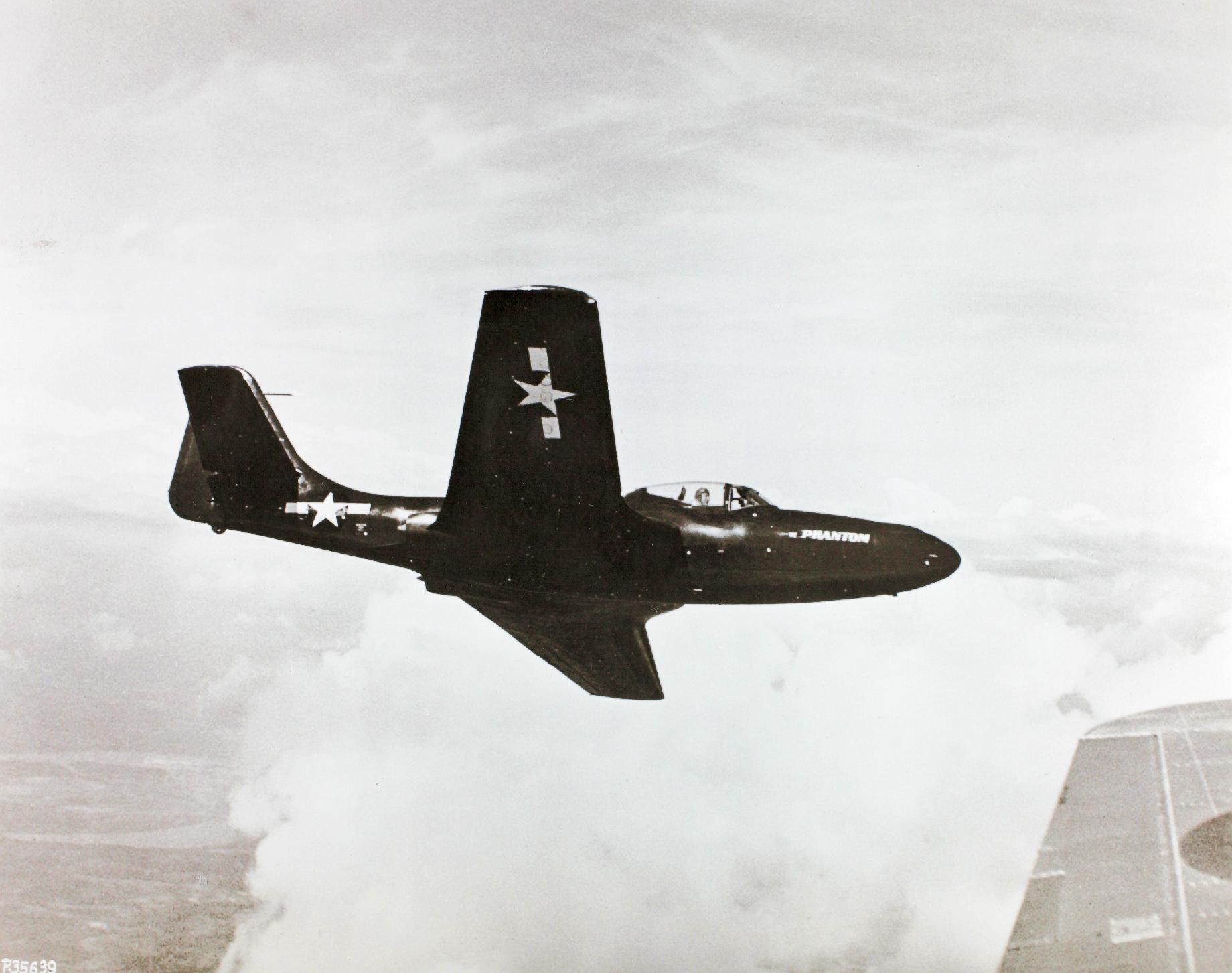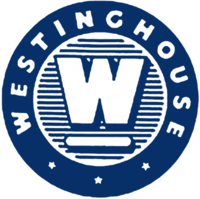 The XFD-1 was powered by two Westinghouse 19B (J30-WE- ) engines. The engines were positioned on either side of the fuselage, inside the wing roots. By keeping the engines close to the airplane's center of gravity, it was more maneuverable, and had less adverse yaw when operating on a single engine. The Westinghouse 19B was a single-spool axial flow turbojet. It used a six-stage compressor section with a single-stage turbine. There is conflicting information as to the specific engine variant, and their thrust, but the 19B as installed in the XFD-1 was rated at 15,500 r.p.m for cruise, with a Normal (continuous) rating of 17,000 r.p.m., and a Military/War Emergency Power rating of 18,000 r.p.m. The Westinghose 19B was 19.0 inches (0.483 meters) in diameter, 94.0 inches (2.388 meters) long, and weighed 826 pounds (375 kilograms).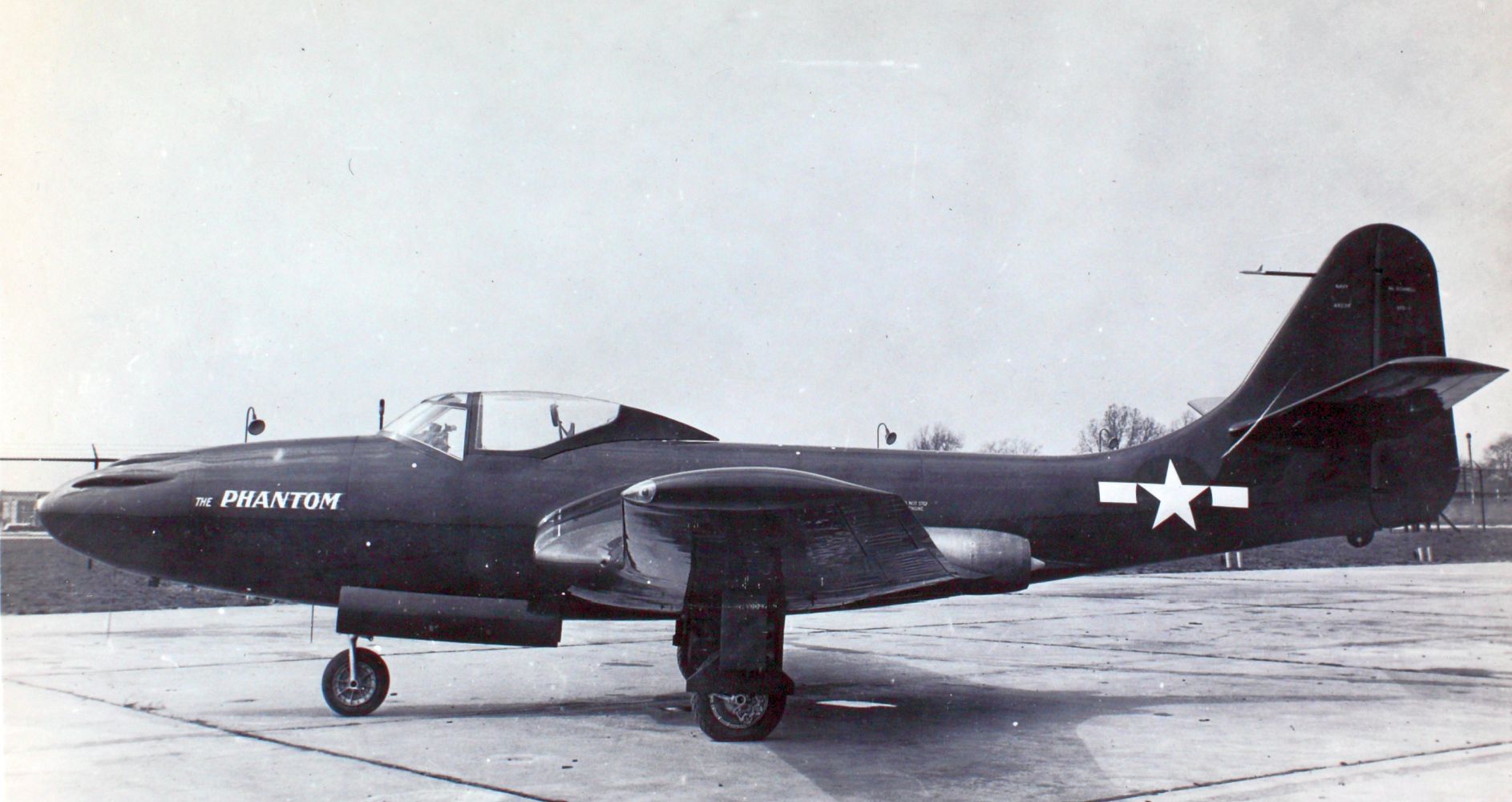 Both XFD-1 prototypes were lost before flight testing was completed, so performance data is limited. They were limited to a maximum speed of 0.66 Mach. (The test pilot was provided with a chart for the equivalent indicated air speed (IAS) at specific altitudes.) The speed in a dive was limited to 265 knots (305 miles per hour/491 kilometers per hour) at 10,000 feet (3,048 meters). The airframe was restricted to a maximum 5gs acceleration. Spins, snap rolls and inverted flight were prohibited. Contemporary reports were that the Phantom was faster than 500 miles per hour (805 kilometers per hour). Its ceiling was over 35,000 feet (10,668 meters), and its range was 1,000 miles (1,610 kilometers).
The XFD-1 was armed with four Browning .50-caliber machine guns grouped together in the nose, with 250 rounds of ammunition per gun.
The first prototype, Bu. No. 48235, made its first flight 26 January 1945, flown by test pilot Edwin Woodward ("Woody") Burke, but it crashed 1 November 1945. Burke, the pilot, was killed. The second prototype, Bu. No. 48236, crashed 26 August 1946.
McDonnell built 62 FD-1 Phantoms (redesignated FH-1 in 1947) before production shifted to the larger F2H-1 Banshee.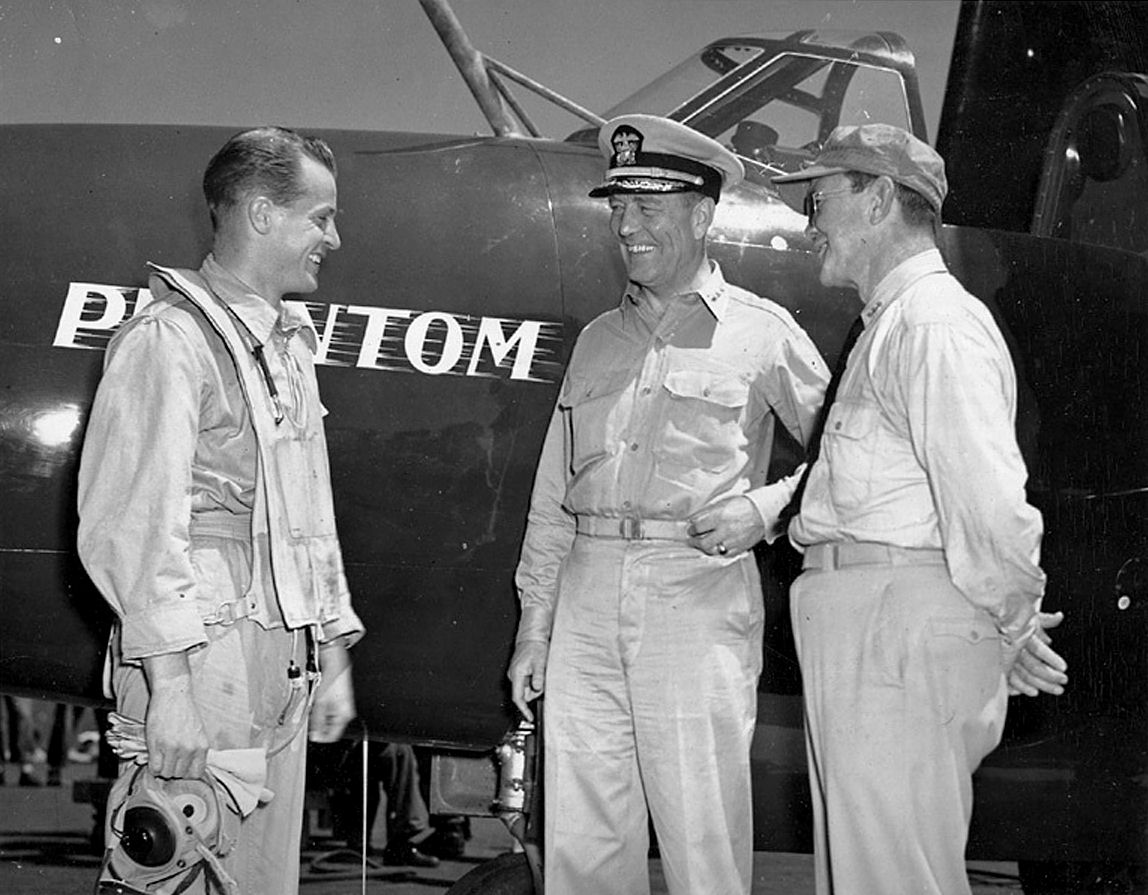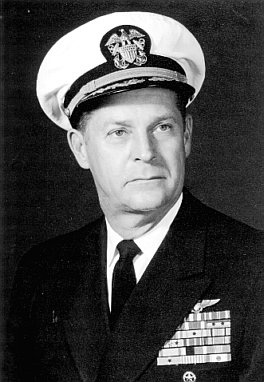 James Jennings Davidson was born 19 July 1919 at Sparta, Wisconsin. He was the second of three children of David Davidson, a farmer, and Clara Josephine Gilbertson. He attended Lewiston High School, and the the Wisconsin State Teacher's College at Winona. He graduated in 1940 with a Bachelor of Science degree (B.S.) in Science Education.
While at college, Davidson participated in the Civilian Pilot Training program.
Davidson enlisted in the United States Navy as an aviation cadet, 25 November 1940. He underwent flight training at NAS Corpus Christi, Texas. On completing flight school, Davidson was awarded the gold wings of a Naval Aviator, and commissioned as an ensign, U.S. Navy, with date of rank from 4 August 1941.
Ensign Davidson married Miss Muriel Juliet Mindrum in March 1942. They would have a daughter, Barbara Claire Davidson.
During World War II, Davidson flew the Douglas SBD Dauntless and Curtiss-Wright SB2C Helldiver dive bombers. Davidson was promoted to the temporary rank of lieutenant 1 October 1943. The rank was made permanent, with date of rank retroactive to 4 August 1941.
In 1944, Lieutenant Davidson was assigned to Naval Air Test Center at NAS Anacostia, at Washington, D.C. Davidson was promoted to the rank of lieutenant commander, 3 October 1945. He later attended the United Kingdom's Empire Test Pilots' School.
During the Korean War, Lieutenant Commander flew combat missions in the Grumman F9F Panther. He was promoted to commander, 1 July 1953. Later in his career, Commander Davidson served aboard USS Kearsarge (CV-33); and commanded Fighter Squadron Fifty-Two (VF-52).
Commander Davidson was promoted to the rank of captain, 1 July 1960, and commanded Carrier Air Group 14 (CVG 14) aboard USS Ranger (CV-61).
Captain Davidson retired from the U.S. Navy in July 1972. He died at Prince William, Virginia, 5 December 1993, and was buried at the Arlington National Cemetery, Arlington, Virginia.
¹ The very first jet landings and takeoffs had occurred over seven months earlier, 3 December 1945, when Lieutenant-Commander Eric Melrose Brown, D.S.C., Royal Navy Volunteer Reserve, flying a de Havilland DH.100 Vampire, made several takeoffs and landings aboard the Royal Navy aircraft carrier, HMS Ocean (R68).
© 2018, Bryan R. Swopes