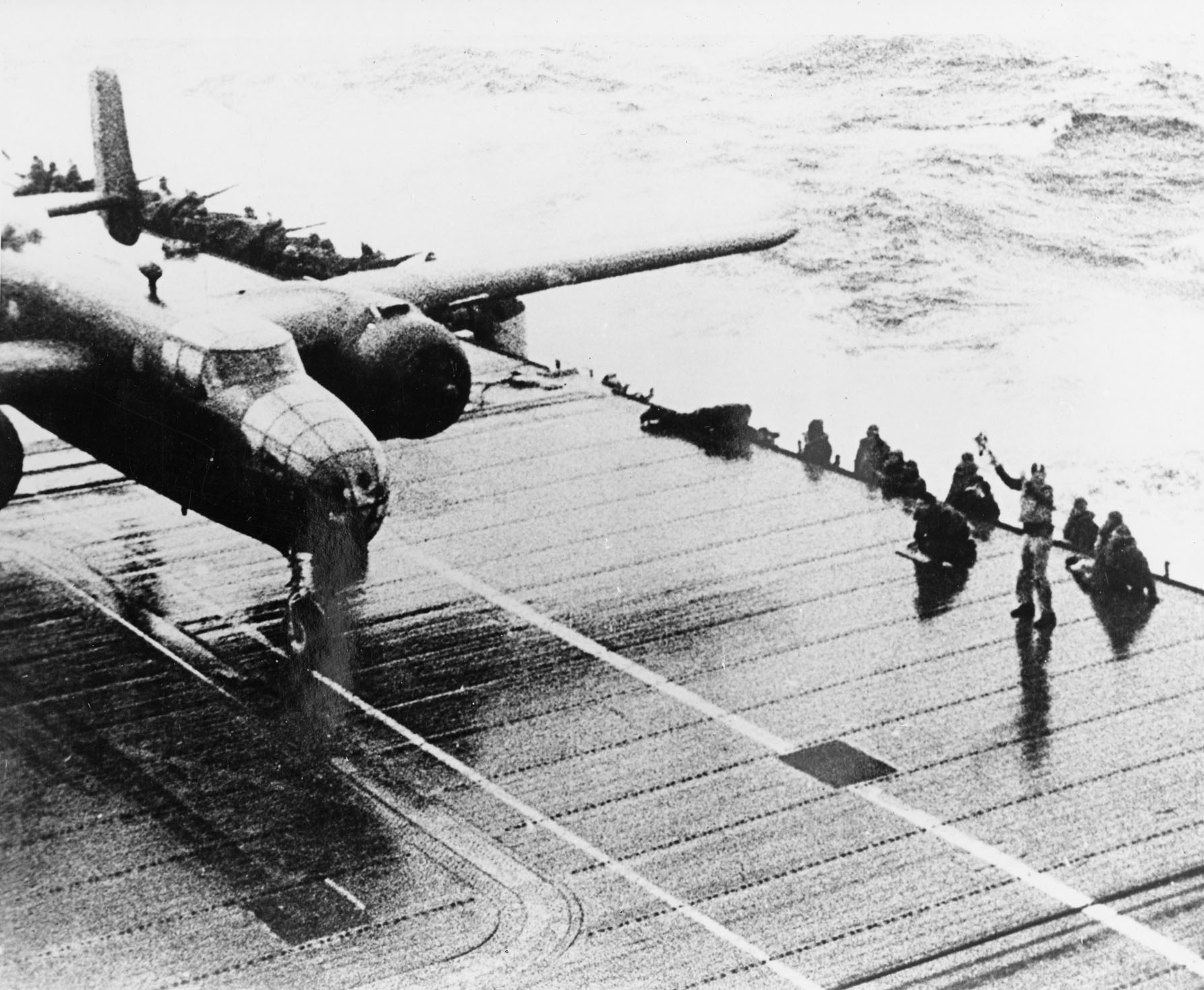 18 April 1942: Task Force 16, under the command of Vice Admiral William F. Halsey, Jr., U.S. Navy, approached the Japanese islands on a daring top secret joint Army-Navy attack. Two aircraft carriers, USS Enterprise (CV-6) and USS Hornet (CV-8), together with four cruisers, eight destroyers and two fleet oilers, carried sixteen U.S. Army Air Force B-25 Mitchell medium bombers within striking distance of Tokyo in the first offensive action against Japan by the United States. With the land-based bombers secured to Hornet's flight deck, her own fighters had been struck below. The air group from Enterprise provided Combat Air Patrol for the task force. The plan was to bring the B-25s within 400 miles (645 kilometers) of Japan, have them take off and carry out the attack, then fly on to airfields in friendly Chinese territory.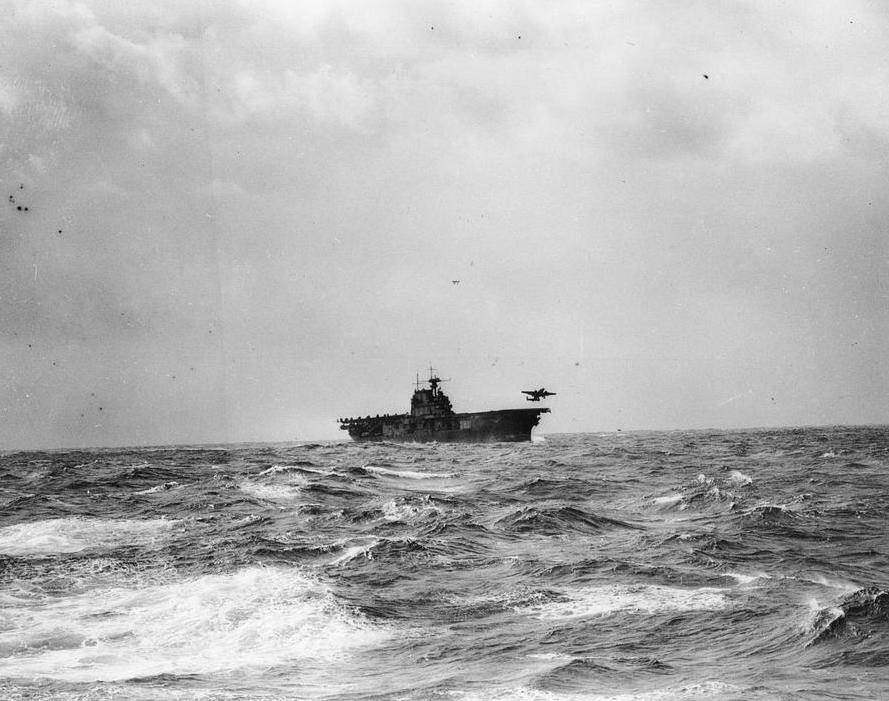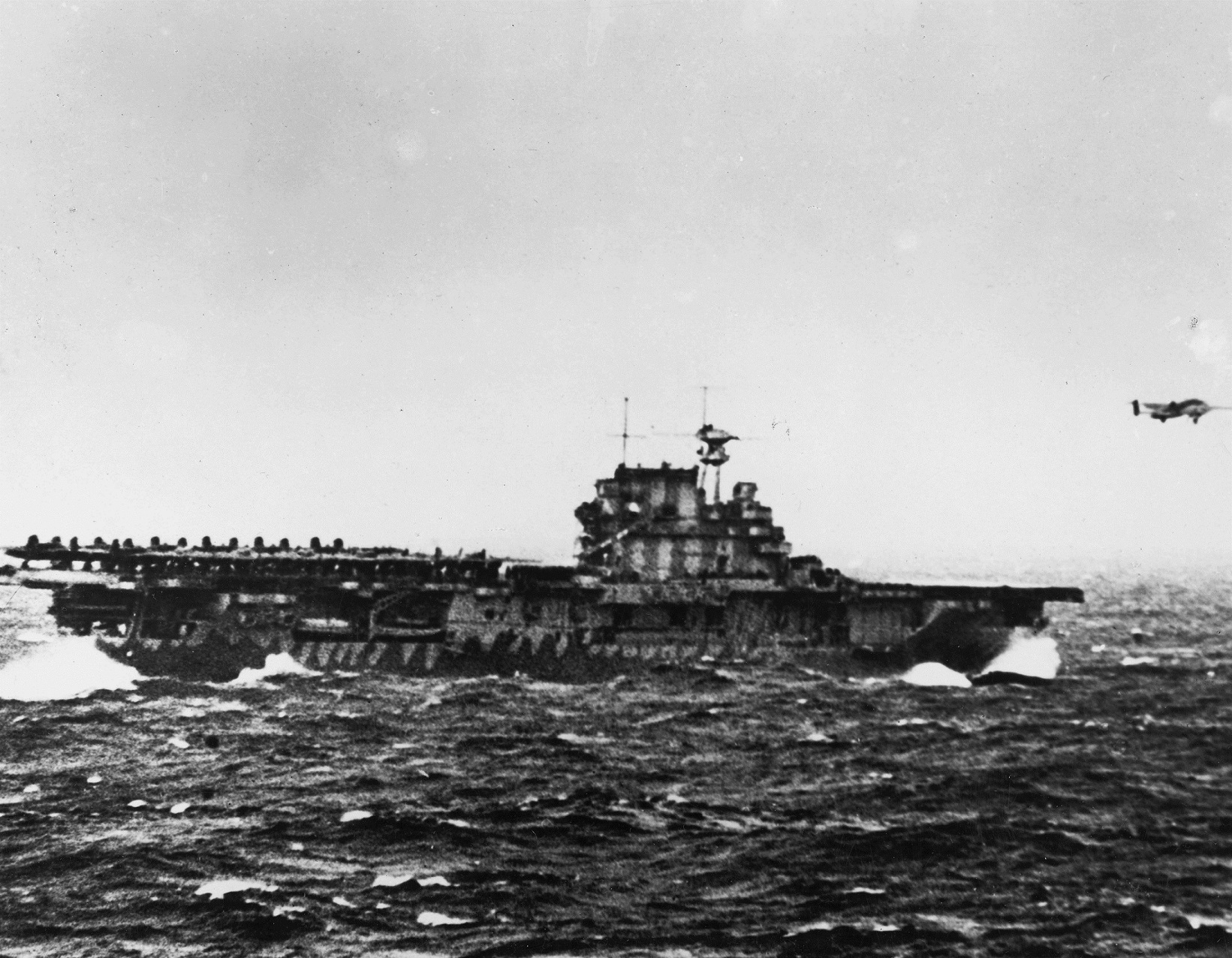 At 0500 hours, the task force was sighted by a Japanese picket boat while still over 700 miles (1,127 kilometers) away from Tokyo. At 0644 another vessel was spotted by the task force. Fearing that surprise had been lost, Admiral Halsey ordered the bombers launched while still 623 miles (1,003 kilometers) from land.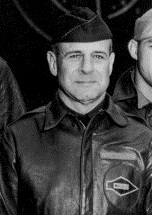 The sixteen bombers were successfully launched from Hornet and headed for their assigned targets. The lead airplane, B-25B serial number 40-2344, was flown by Lieutenant Colonel James H. Doolittle, United States Army Air Forces, commanding the strike force. The first bombs were dropped on Tokyo at 1215 local time. Single B-25s each attacked targets in the cities of Nagoya, Osaka and Kobe.
The actual destructive effect of the attack was minimal. It had been hoped that there would be psychological effects on the citizenry, however the arrival of the American bombers coincided with an ongoing air raid drill, and many thought it was all part of the drill. Militarily, however, the attack was a stunning success. Four Japanese fighter groups, needed elsewhere, were pinned down at home, waiting for the next attack.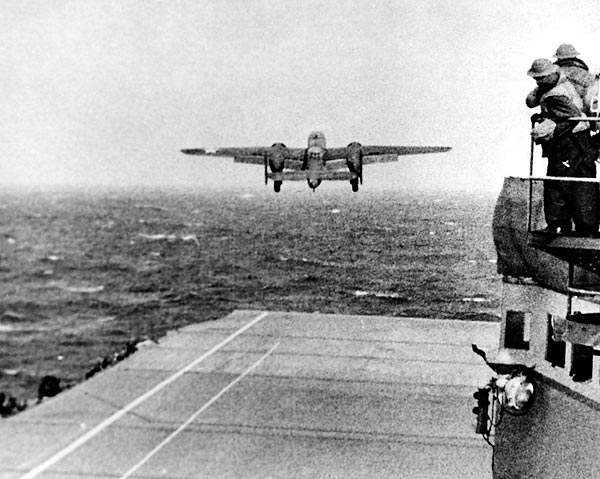 Not a single B-25 was lost over Japan. One landed in Vladivostok where the crew and airplane were interred by the "neutral" Russians, but they eventually were able to get home. The rest continued on toward China, though without enough fuel to reach their planned destinations. Four B-25s made crash landings, but the crews of the others bailed out into darkness as their planes ran out of gas. Five men were killed. Eight were captured by the Japanese, two of whom were executed by a military court, and another died in prison.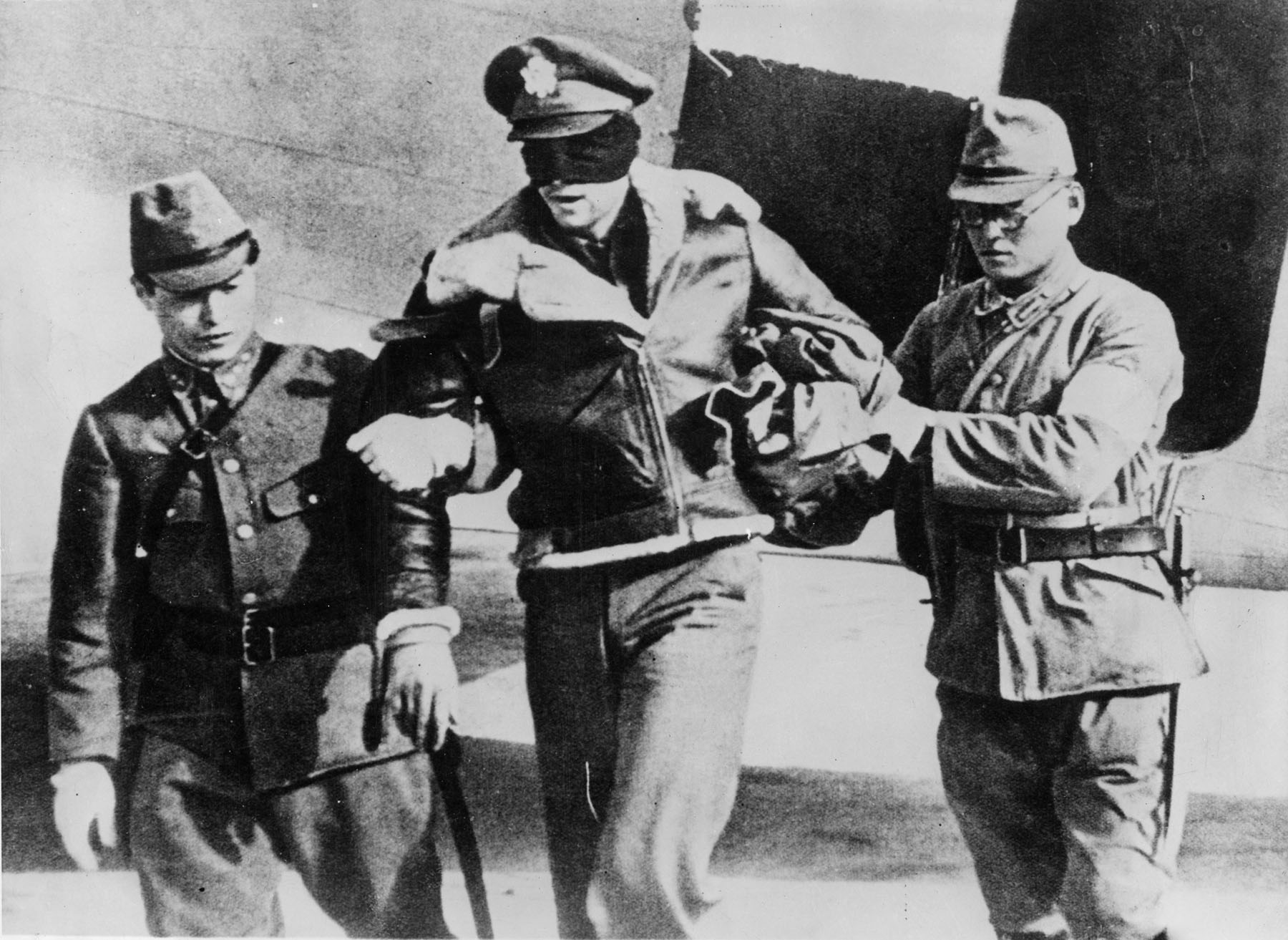 © 2017, Bryan R. Swopes
by