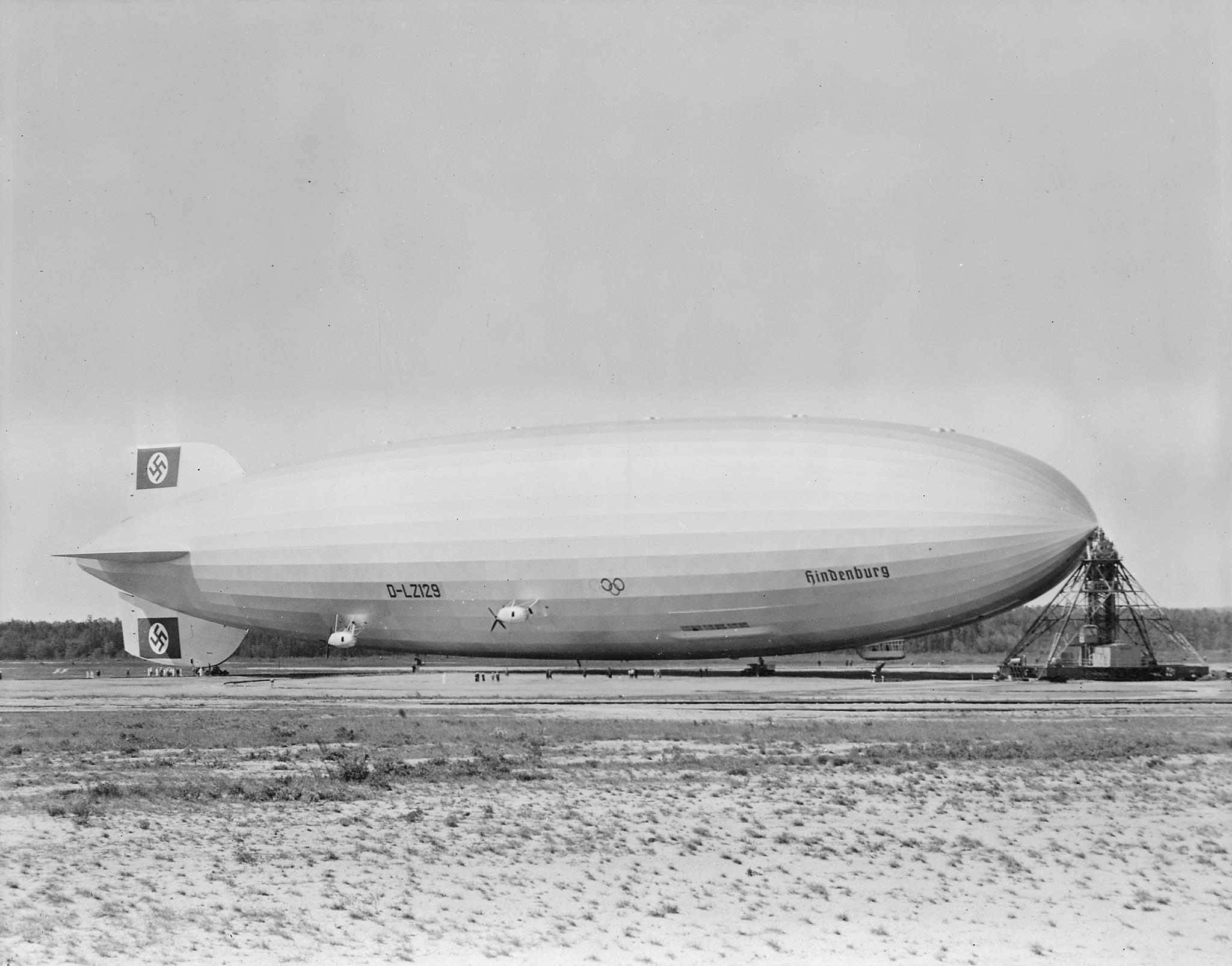 6 May 1937: After a three-day Trans-Atlantic crossing from Frankfurt, Germany, the rigid airship Hindenburg (D-LZ129) arrived at Lakehurst, New Jersey, with 36 passengers and 61 crewmembers.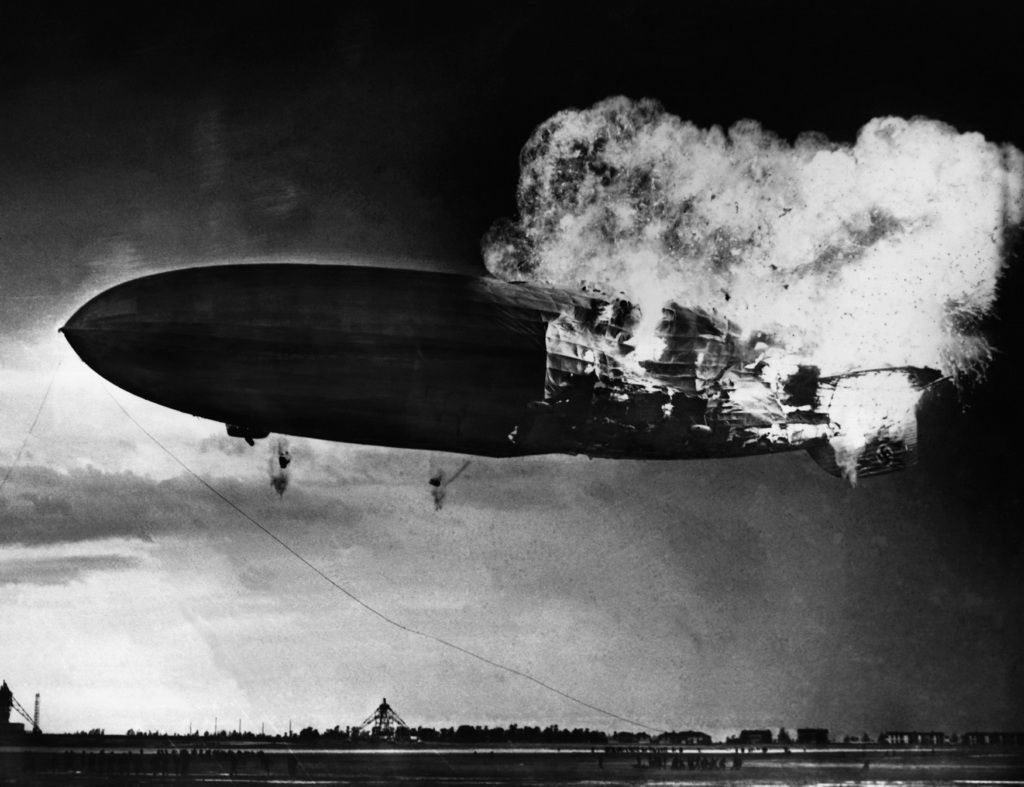 At 7:25 p.m., while the airship was being moored, it suddenly caught fire. The fabric covering burned first, but then the hydrogen gas contained in the buoyancy tanks exploded and burned. Hindenburg settled to the ground and was completely destroyed within 30 seconds.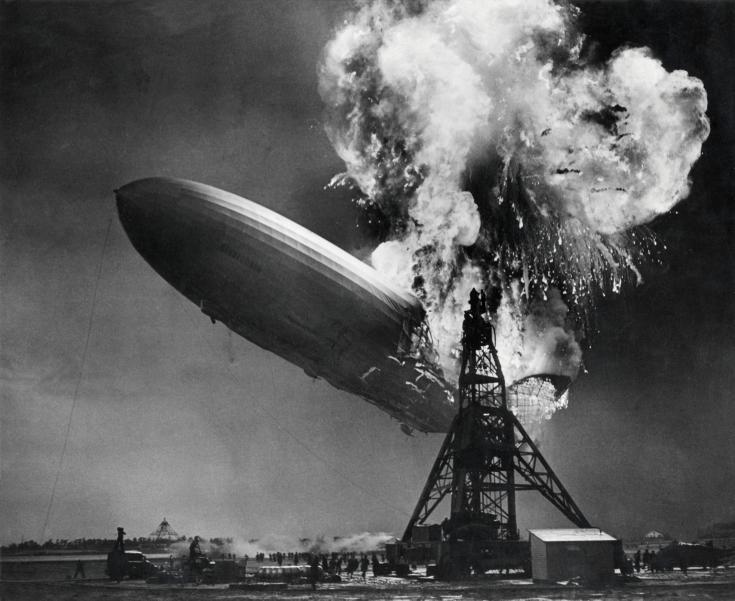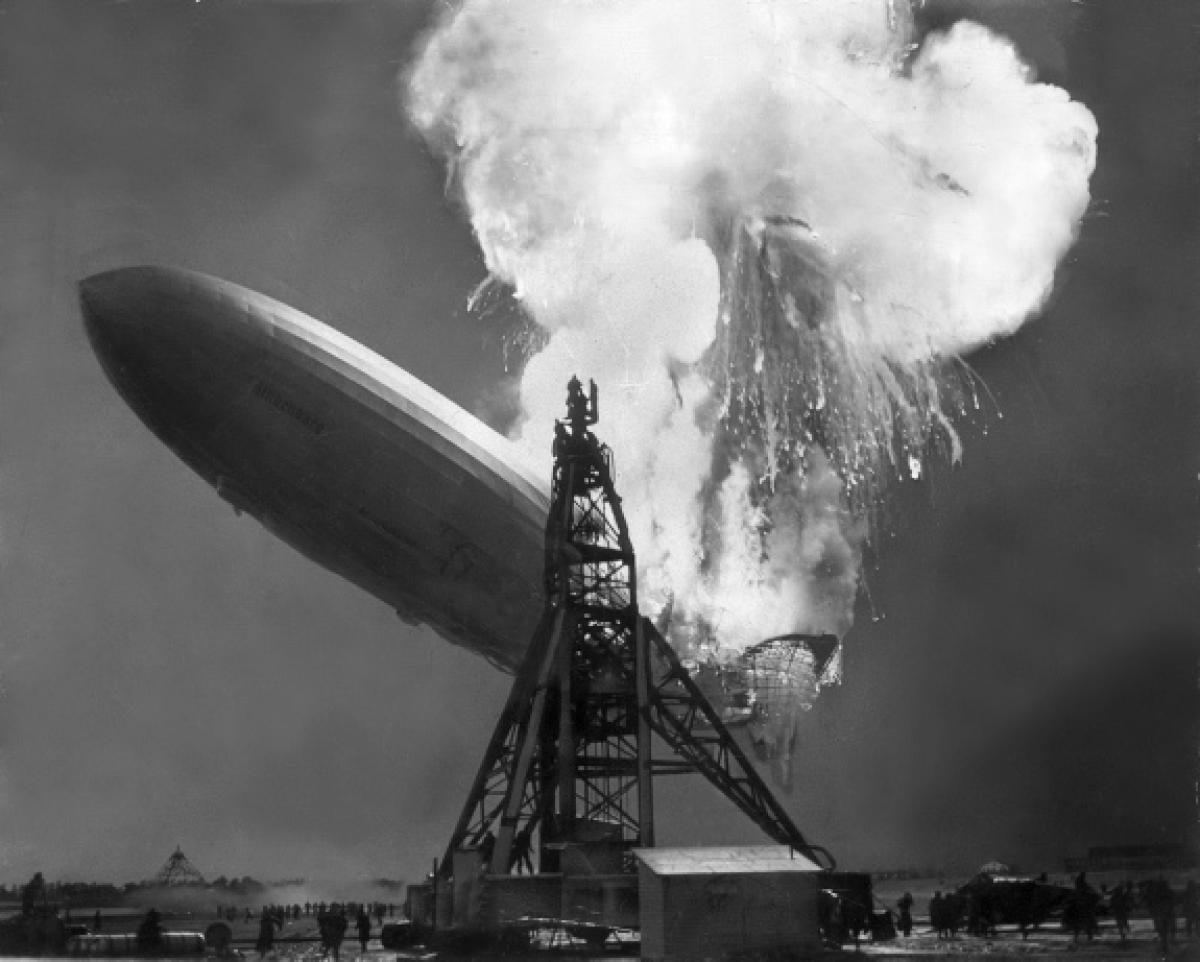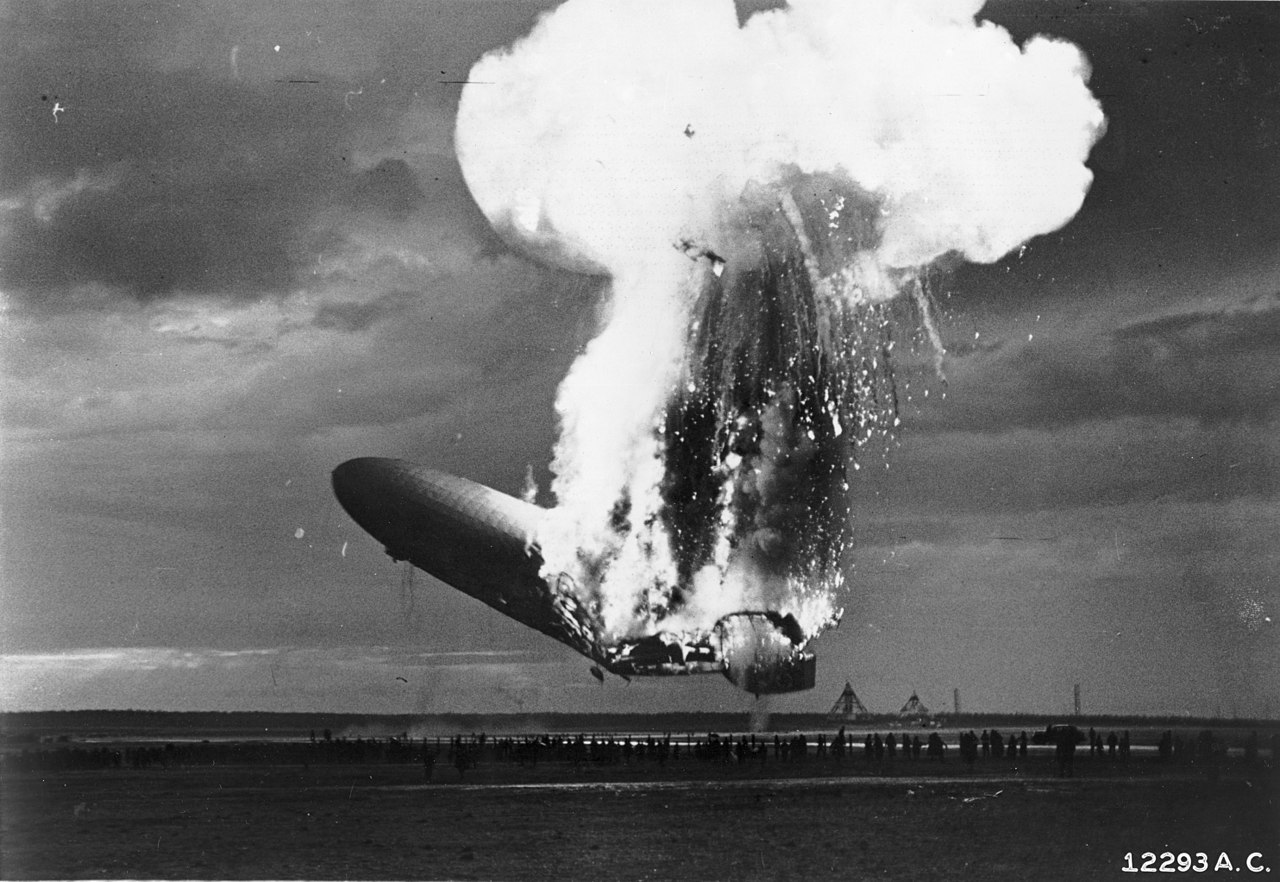 Of those on board, 13 passengers and 22 crewmembers died. One member of the ground crew was also killed.
Surprisingly, though there were many survivors and witnesses—as well as newsreel footage of the accident—the cause has never been determined.
This dramatic accident ended the airship passenger industry.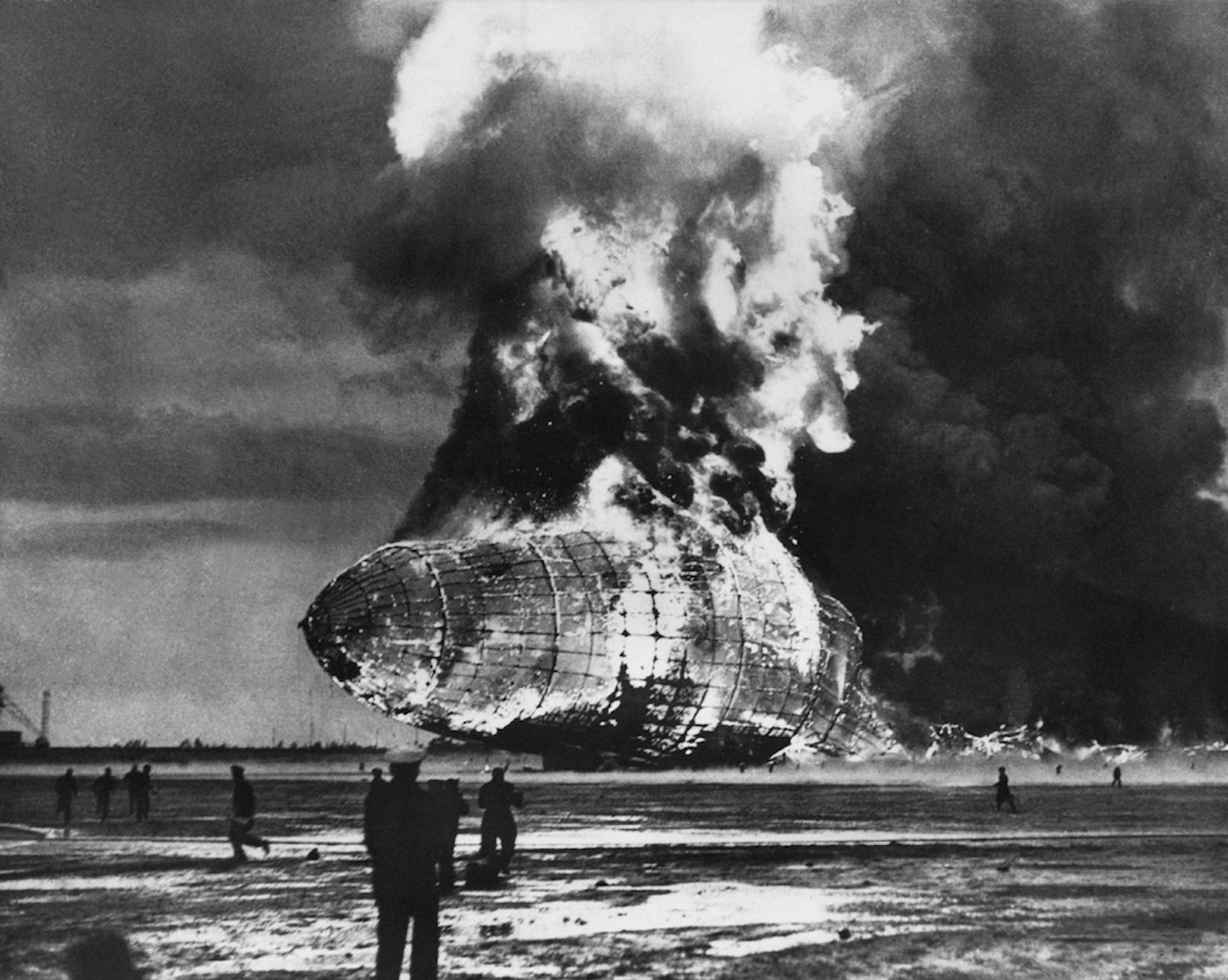 © 2015, Bryan R. Swopes