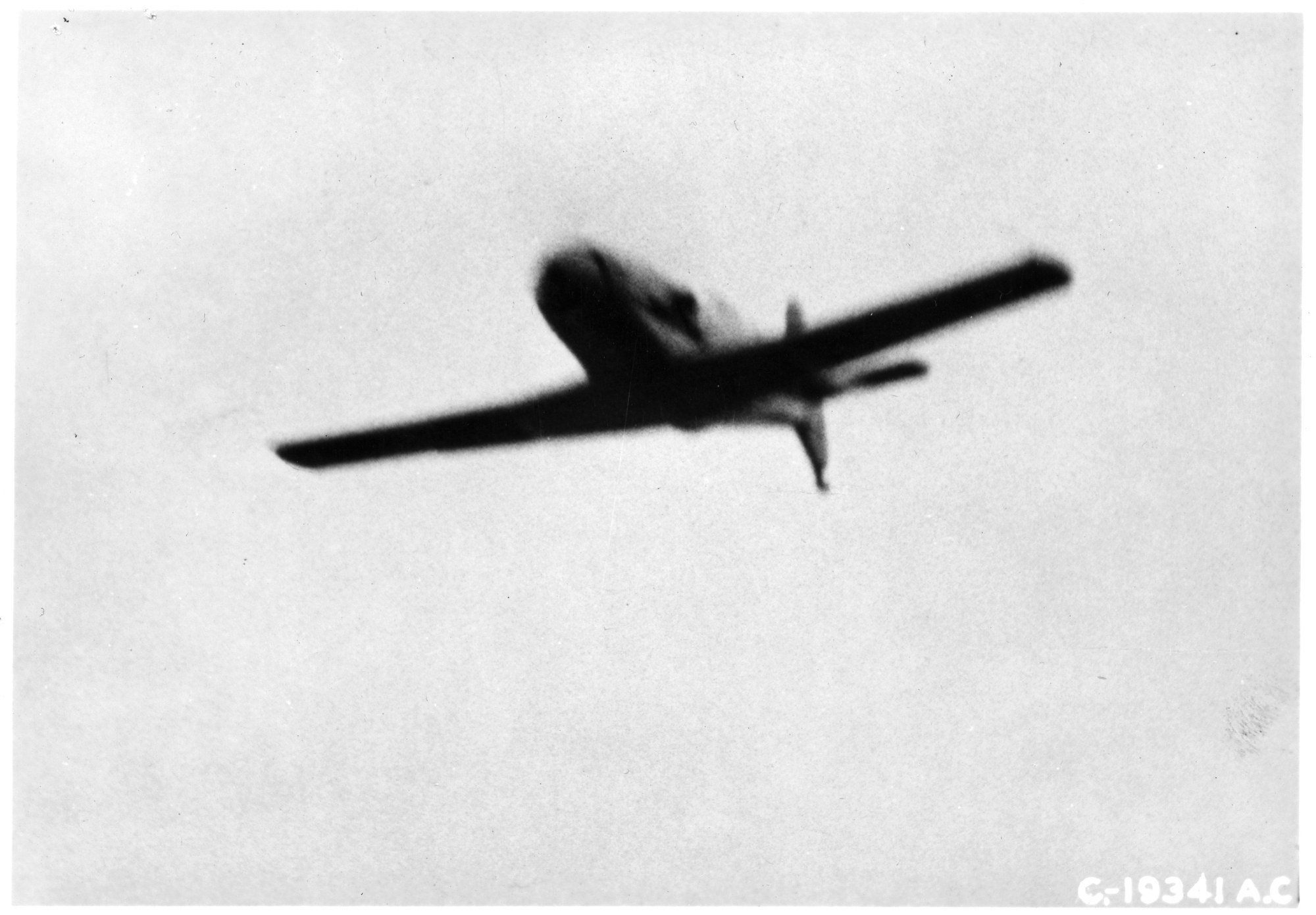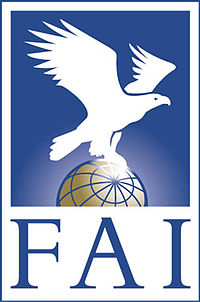 26 April 1939: Test pilot Fritz Wendel flew a prototype Messerschmitt Me 209 V1, registered D-INJR, over a three-kilometer course at Augsburg, Germany, setting a new Fédération Aéronautique Internationale (FAI) world record with an average speed of 755.14 kilometers per hour (469.22 miles per hour). ¹ Wendel's record broke one set just three weeks earlier by Hans Dieterle in a prototype Heinkel He 100 fighter. ² The new record would stand for the next 30 years.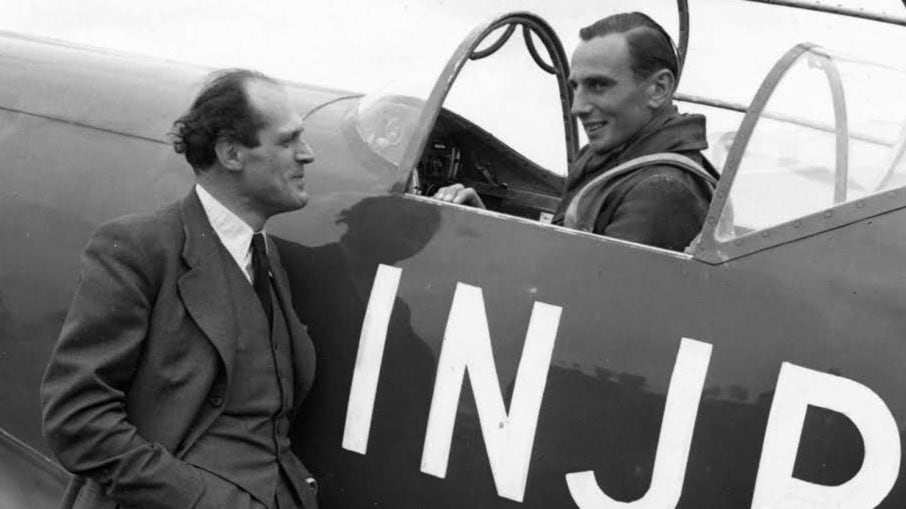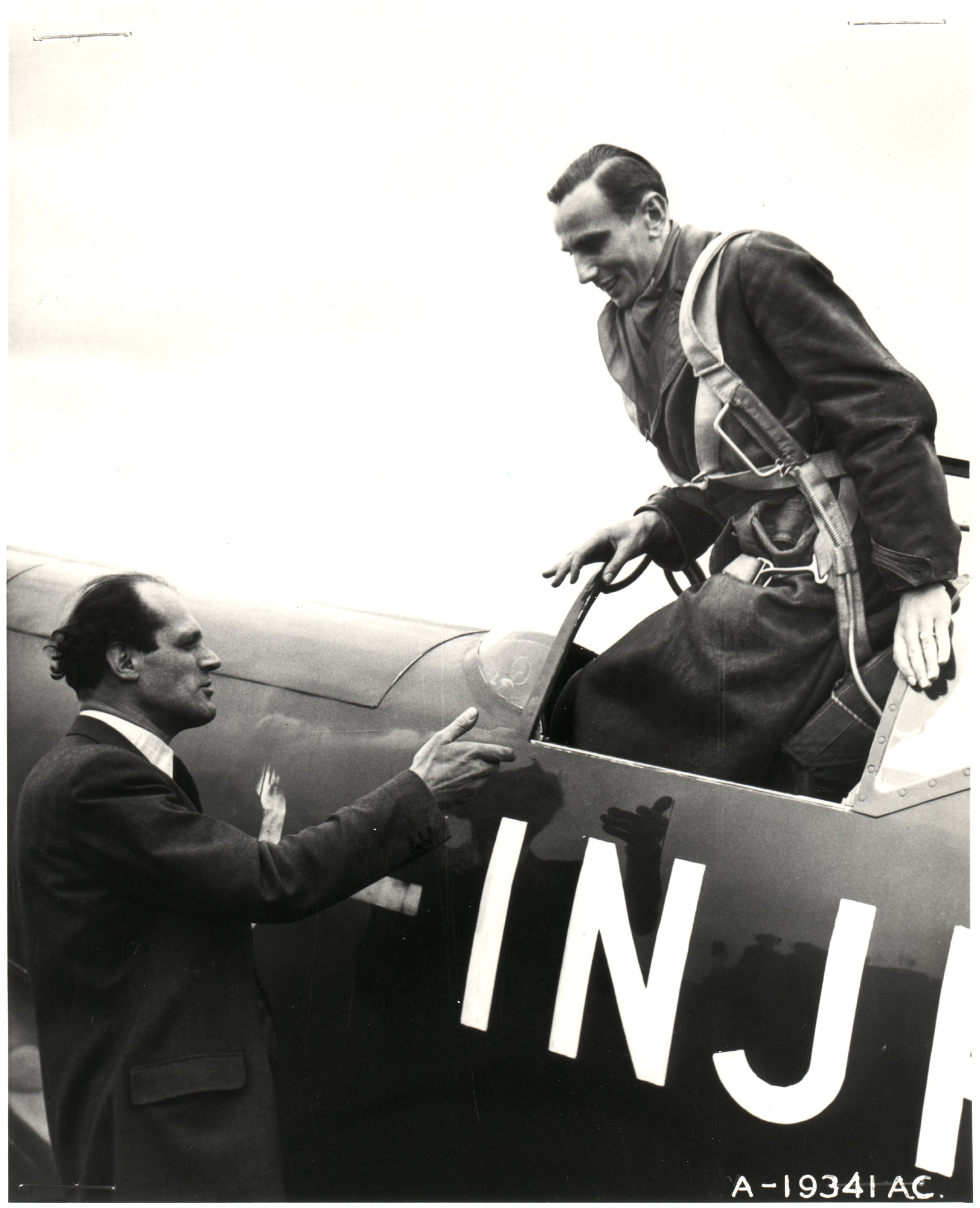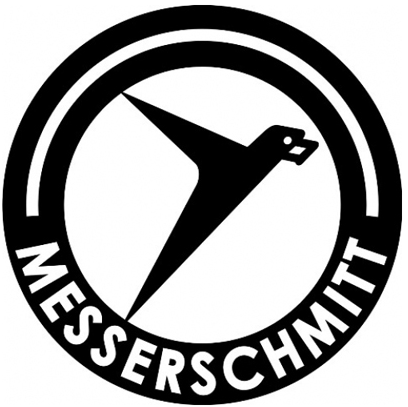 The Me 209 V1 (also known as the Me 109 R) was specially built as a speed record airplane. It used a very short fuselage with the cockpit well aft of the wing. A small ventral fin gave the airplane's tail surfaces a cruciform configuration. To reduce aerodynamic drag, a conventional radiator was not used. Instead, surface coolers of the type used in Schneider Cup racers were placed on the wings.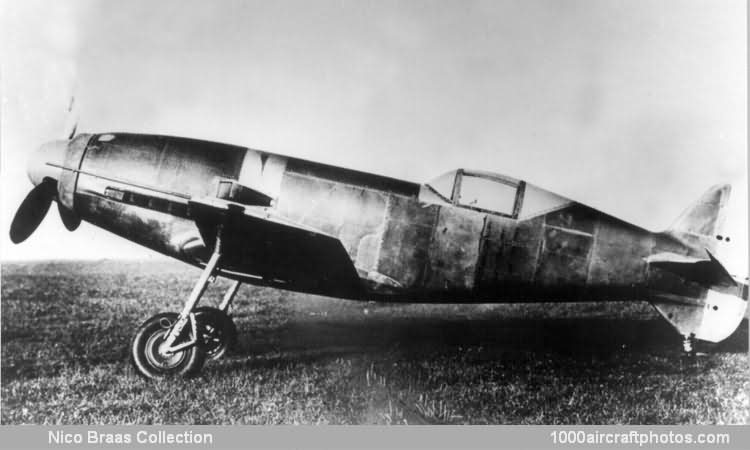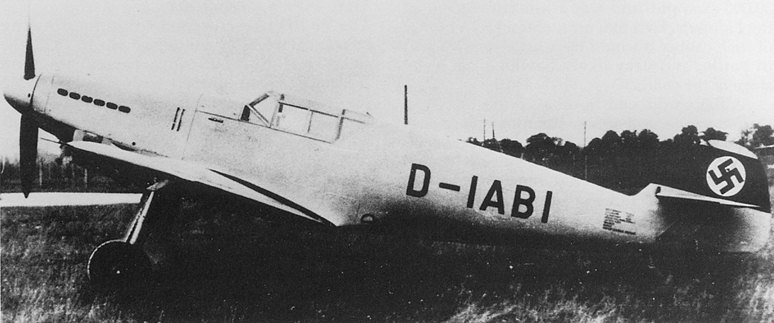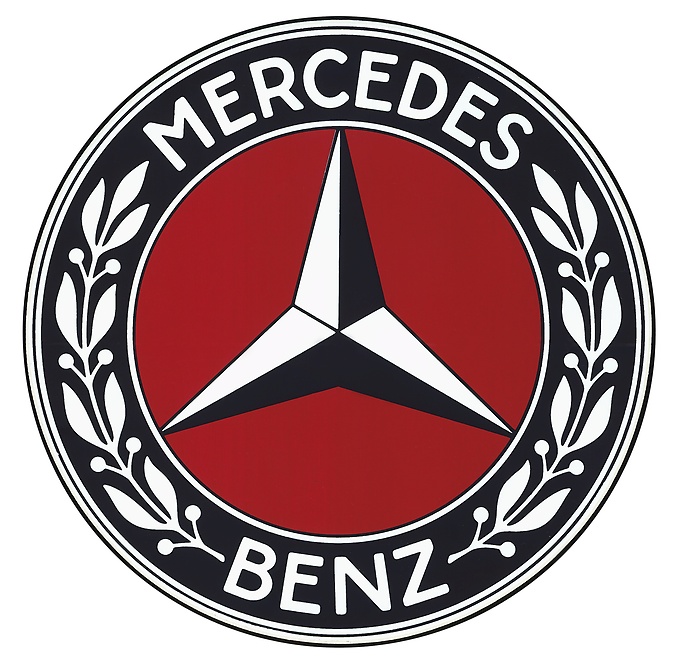 The Me 209 was powered by a Daimler-Benz DB 601ARJ, a highly-modified version of the DB 601A. The production engine was a liquid-cooled, direct-injected and supercharged 33.929 liter (2,075.497-cubic-inches), inverted single-"underhead"-camshaft 60° V-12 engine with four valves per cylinder and a compression ratio of 6.9:1. The supercharger was driven hydraulically. The engine was rated at 970 horsepower at 2,300 r.p.m. at 12,000 feet (3,658 meters), and 1,050 horsepower at 2,400 r.p.m. for takeoff (limited by a clockwork mechanism to 1 minute), using 87-octane gasoline. The propeller reduction gear ratio was 14:9. The DB 601A was 67.5 inches (1.715 meters) long, 40.5 inches (1.029 meters) high and 29.1 inches (0.739 meters) wide. It weighed 1,610 pounds (730.3 kilograms).
Various sources give the power output of the DB 601ARJ as 1,800 horsepower at 3,000 r.p.m., and 2,300 horsepower with methyl alcohol injection, for very short periods.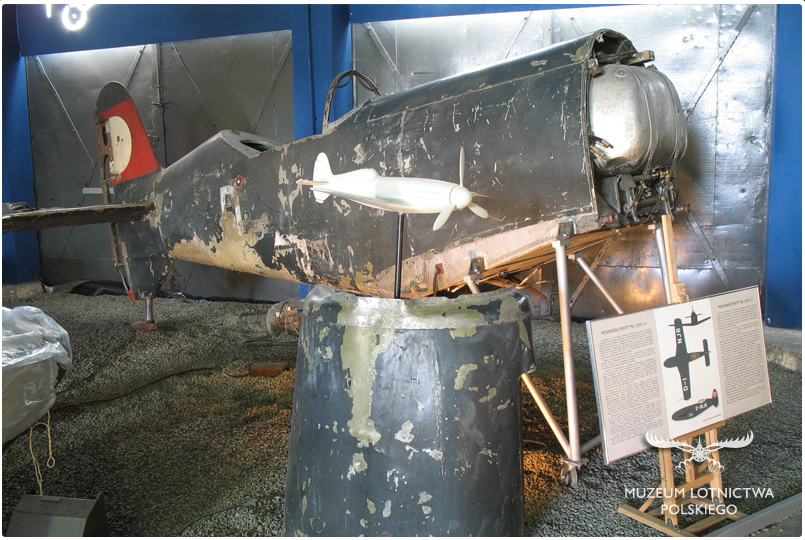 The fuselage of the Me 209 V1 is in the collection of the Muzeum Lotwnictwa Polskiego w Krakowie (Polish Aviation Museum at Krakow, Poland).
¹ FAI Record File Number 8743
² FAI Record File Number 8744
© 2019, Bryan R. Swopes