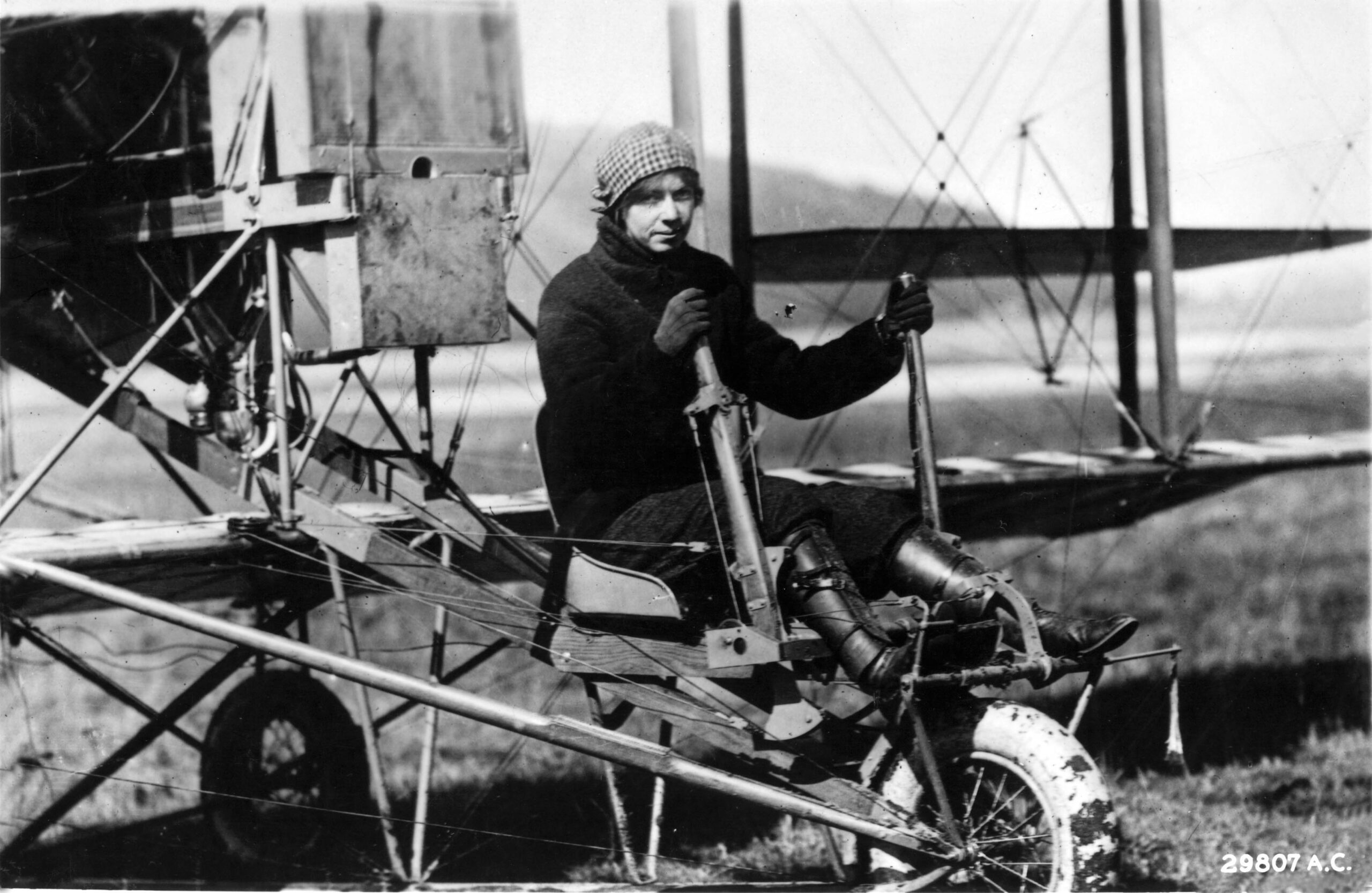 19 November 1916: Ruth Bancroft Law (Mrs. Charles Augustus Oliver) flew a Curtiss Pusher non-stop from Chicago, Illinois to Hornell, New York, a distance of 590 miles (949.5 kilometers). This exceeded the previous long distance flight record of 452 miles (727.4 kilometers) and set a new Aero Club of America record for distance.
Ruth Law departed Chicago at 8:25 a.m., in very windy conditions. After a very difficult flight, she landed at Hornell at 2:10 p.m., gliding the last two miles to a landing after the engine stopped from fuel starvation.
With her airplane refueled, Law took off from Hornell at 3:24 p.m. and flew on to Binghampton, New York, landing there at 4:20 p.m.
One the morning of 20 November, Law departed Binghampton at 7:23 a.m., finally arriving at Governor's Island, New York City at 9:37:35 a.m. The total flight time for the 884-mile (1,422.66 kilometers) Chicago–New York City journey was 8 hours, 55 minutes, 35 seconds.
For a more detailed article about Ruth Law's flight, please see:
http://www.ninety-nines.org/index.cfm/Ruth_Law.htm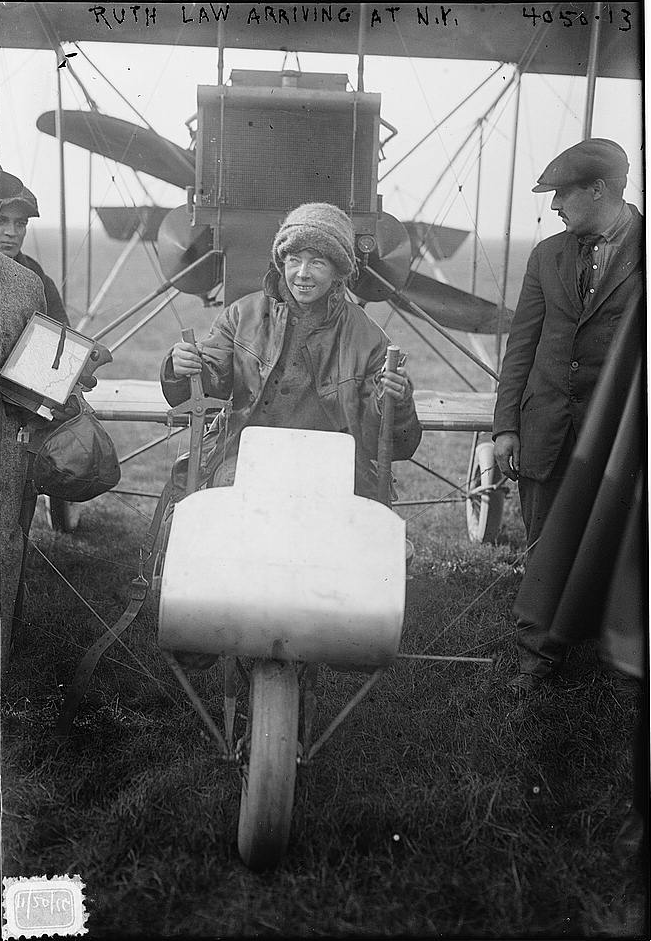 Ruth Bancroft Law was born at Lynn, Massachussetts, 21 March 1887. She was the third of four children of Frederick Henry Law and Sarah Bancroft Breed Law. She married Charles Augustus Oliver in 1907. He would act as her business manager during her aviation career.
Law (Mrs. Oliver) was taught to fly by Harry Nelson Atwood, chief instructor of the General Aviation Corporation, Saugus, Massachussetts, and Archibald A. Freeman, assistant instructor. She received her pilot's certificate in November 1912.

Ruth Law enlisted in the Army 30 June 1917, after the United States entered World War I. Although it was her intention to serve as a pilot, she was not permitted to fly, but was assigned to the U.S. Army Accessions Command, to assist with recruiting and instruction. Law trained with the 38th Infantry Division at Camp Shelby, Mississippi. She served in Europe and held the non-commissioned officer rank of Sergeant.
Following the War, Law set several aviation records, did stunt flying and operated Ruth Law's Flying Circus. Several sources say the she earned as much as $9,000 per week, approximately equivalent to $112,590 U.S. dollars in 2016. She retired from aviation in March 1922, saying that her husband was worried about her, and that she wanted to raise a family.
Mr. and Mrs. Oliver moved to Beverly Hills, California, living at 613, N. Roxbury Drive. Later, Mr. and Mrs. Oliver resided at 34 Rosewood Drive, San Francisco, California. Mr. Oliver died in 1947.
Ruth Bancroft Law Oliver died at Notre Dame Hospital, San Francisco, California, at 1:30 a.m., 1 December 1970, of a cerebro-vascular accident, at the age of 83 years. She was buried at Pine Grove Cemetery, Lynn, Massachussetts.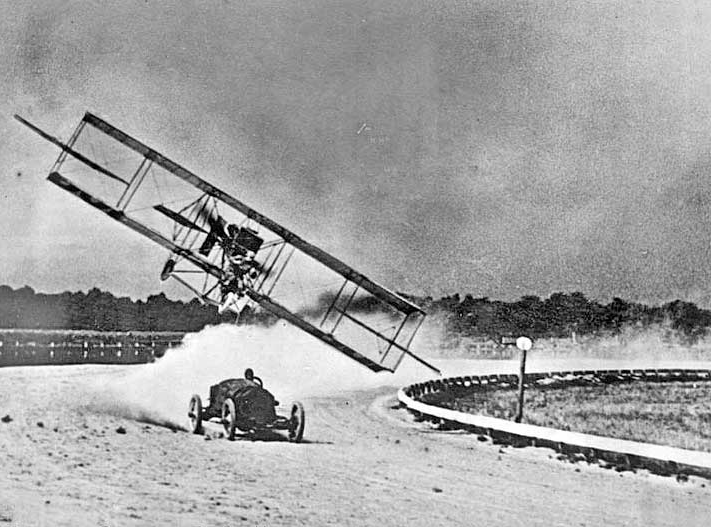 © 2016, Bryan R. Swopes