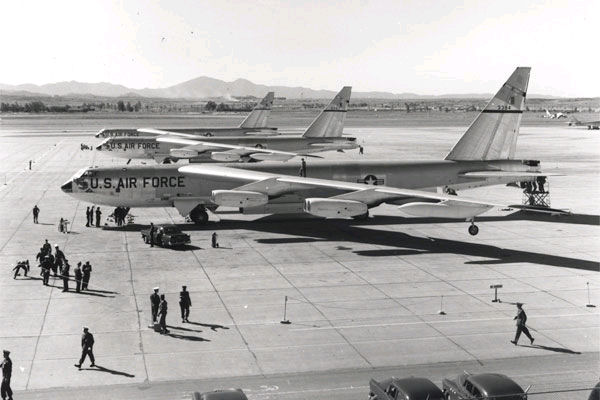 16 January 1957: Operation POWER FLITE. At 1:00 p.m. PST, five Boeing B-52B Stratofortress eight-engine jet bombers of the United States Air Force Strategic Air Command, 93rd Bombardment Wing (Heavy), departed Castle Air Force Base, near Merced, California, on a non-stop around-the-world flight. 45 hours, 19 minutes later, three B-52s landed at March Air Force Base, Riverside, California, completing the 24,325 miles (39,147 kilometer) flight at an average speed of 534 miles per hour (859 kilometers per hour).
The lead Stratofortress, B-52B-35-BO 53-0394, Lucky Lady III, was commanded by Lieutenant Colonel James H. Morris. Morris had been co-pilot aboard Lucky Lady II, a Boeing B-50A Superfortress that flew around the world in 1949. Also aboard Morris' bomber was Major General Archie J. Old, Jr., commanding 15th Air Force.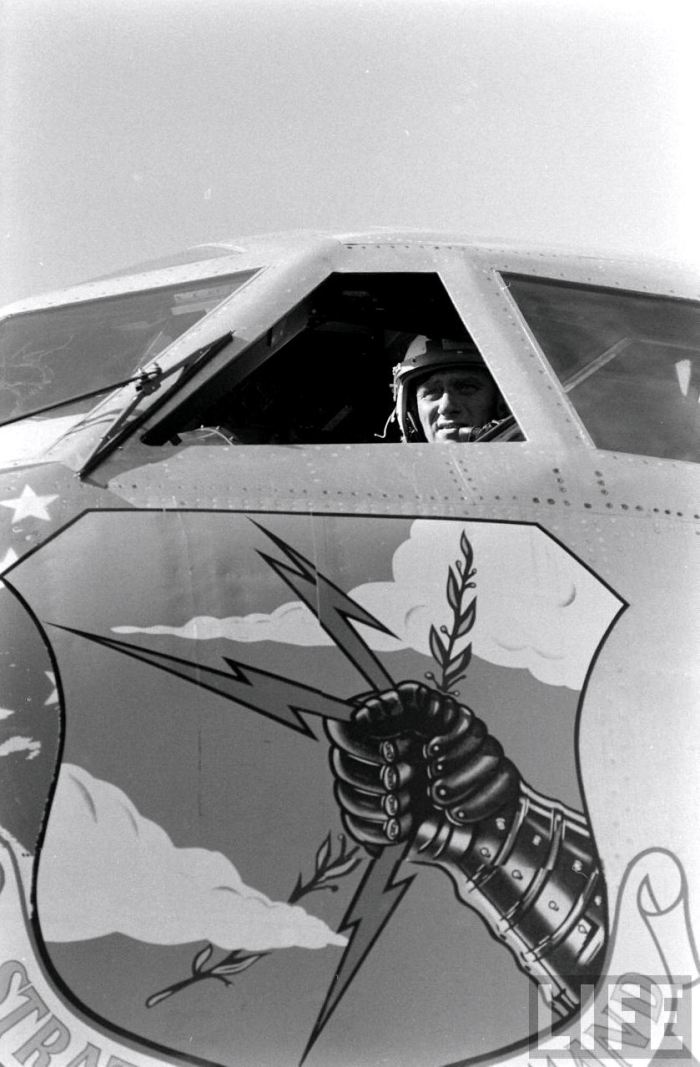 Three of the  bombers were considered primary, with two "spares." Each B-52 carried a flight crew of nine men, including three pilots and two navigators.

Four inflight refuelings from piston-engine Boeing KC-97 Stratotankers were required. More than 100 KC-97s participated in Operation POWER FLITE.
One of the primary B-52s, La Victoria, 53-0397, commanded by Major George Kalebaug, was unable to refuel in flight because of ice build-up in its refueling receptacle. The bomber diverted to Goose Bay, Labrador. A second B-52, a spare, as planned, left the flight over North Africa, diverting to an air base in England.
All 27 crewmembers of the three bombers were awarded the Distinguished Flying Cross by General Curtis LeMay. The Mackay Trophy for "the most meritorious flight of the year" was awarded to the 93rd Bombardment Wing.
Lucky Lady III was retired to the National Museum of the United States Air Force. It was scrapped in 1984. 53-0397 went to The Boneyard at Davis-Monthan AFB in 1966, preceded by 53-0398 in 1965.
This record-breaking around the world flight was dramatized in the 1957 Warner Bros. movie "Bombers B-52," which starred Natalie Wood, Karl Malden and Efrem Zimbalist, Jr.
The 93rd Bombardment Wing (Heavy) was the first operational Air Force unit to receive the B-52 Stratofortress, RB-52B 52-8711, on 29 June 1955.

Fifty B-52Bs were built by Boeing at its Plant 2, Seattle, Washington. The B-52B/RB-52B was operated by a six-man flight crew for the bombing mission, and eight for reconnaissance. These were the aircraft commander/pilot, co-pilot, navigator, radar navigator/bombardier, electronic warfare officer and gunner, plus two reconnaissance technicians when required.
The airplane was 156.6 feet, (47.73 meters) long with a wingspan of 185.0 feet (56.39 meters) and overall height of 48.3 feet, (14.72 meters). The wings were mounted high on the fuselage ("shoulder-mounted") to provide clearance for the engines which were suspended on pylons. The wings had a 6° angle of incidence and 2° 30′ anhedral. The wings' leading edges were swept aft 36° 54′. The bomber's empty weight was 164,081 pounds (74,226 kilograms), with a combat weight of 272,000 pounds (123,377 kilograms) and a maximum takeoff weight of 420,000 pounds (190,509 kilograms).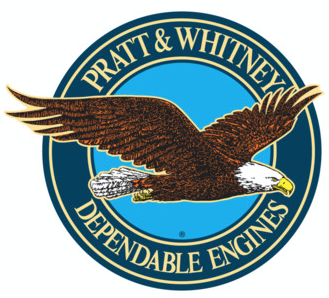 Early production B-52Bs were powered by eight Pratt & Whitney J57-P-1WA turbojet engines, while later aircraft were equipped with J57-P-19W and J57-P-29W or WA turbojets. The engines were grouped in two-engine pods on four under-wing pylons. The J57 was a two-spool, axial-flow engine with a 16-stage compressor section (9 low- and 7-high-pressure stages) and a 3-stage turbine section (1 high- and 2 low-pressure stages). These engines were rated at 8,250 pounds of thrust (36.700 kilonewtons), each, Maximum Continuous Power; 9,500 pounds (42.258 kilonewtons), Military Power (30 minute limit); or 11,400 pounds (50.710 kilonewtons) with water injection (5 minute limit). The J57-P-1WA was 3 feet, 4.5 inches (1.029 meters) in diameter, 13 feet, 1.7 inches (4.006 meters) long, and weighed 4,210 pounds (1,910 kilograms).
The B-52B had a cruise speed of 453 knots (521 miles per hour/839 kilometers per hour) at 35,000 feet (10,668 meters), and a maximum speed of 547 knots (630 miles per hour/1,013 kilometers per hour) at 19,900 feet (6,065 meters). The service ceiling with the maximum bomb load was 48,650 feet (14,829 meters), and 55,350 feet (16,855 meters) for a ferry mission.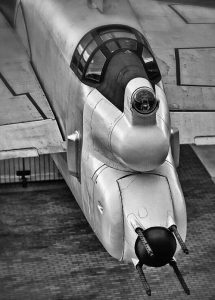 Maximum ferry range was 6,460 nautical miles (7,434 statute miles/11,964 kilometers). With the maximum bomb load, the B-52B had a combat radius of 2,620 nautical miles (3,015 statute miles/4,852 kilometers), or 3,135 nautical miles (3,608 statute miles/5,806 kilometers) with the design load. With inflight refueling, though, the bomber's range was essentially world-wide.
Defensive armament consisted of four Browning Aircraft Machine Guns, Caliber .50, AN-M3, mounted in a tail turret with 600 rounds of ammunition per gun. These guns had a combined rate of fire in excess of 4,000 rounds per minute. (Some B-52s were armed with four M24A1 20 mm autocannons with 400 rounds per gun.)
The B-52B's maximum bomb load was 43,000 pounds (19,505 kilograms). It could carry a maximum of 27 1,000-pound conventional explosive bombs. For strategic missions, the bomber carried one Mark 6 nuclear bomb, which had a yield ranging from 8 to 160 kilotons, depending on Mod, or two Mark 21 thermonuclear bombs, each with a yield of 4–5 megatons.
Boeing manufactured 744 B-52 Stratofortress bombers, with the final one rolled out at Wichita, Kansas, 22 June 1962. As of 27 September 2016, 77 B-52H bombers remain in service with the United States Air Force.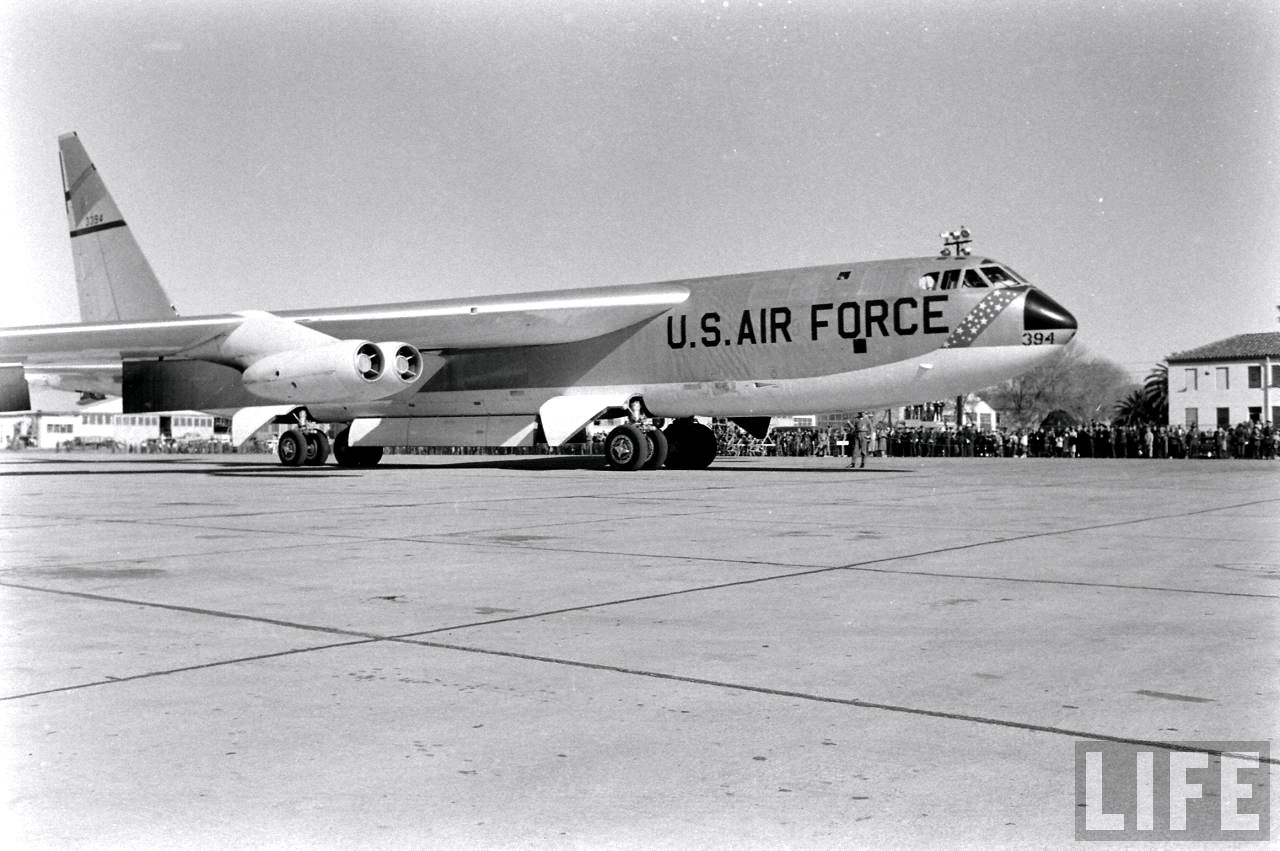 © 2019, Bryan R. Swopes