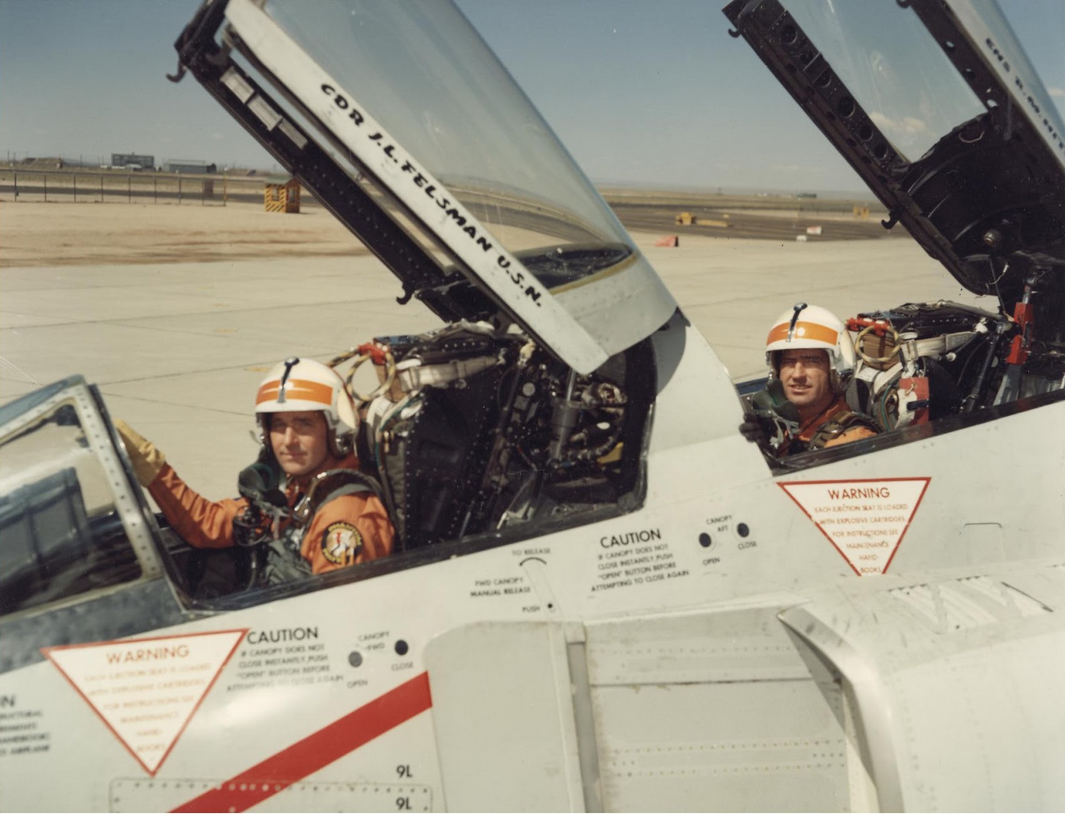 18 May 1961: Operation SAGE BURNER, one of a series of record-setting flights intended to commemorate the 50th anniversary of United States Naval Aviation, ended tragically when a McDonnell F4H-1F Phantom II, Bu. No. 145316, crashed during a low-altitude supersonic speed run at the White Sands Missile Range near Holloman Air Force Base, New Mexico.
Commander Jack Lee Felsman and Ensign Raymond Maxwell Hite, Jr., were killed and their Phantom was destroyed when a pitch damper failed, which resulted in Pilot Induced Oscillation. The uncontrolled oscillations became so severe that the Phantom's airframe was subjected to 12 gs, causing it to break apart in flight. Both engines were torn from the airframe and the airplane's fuel exploded.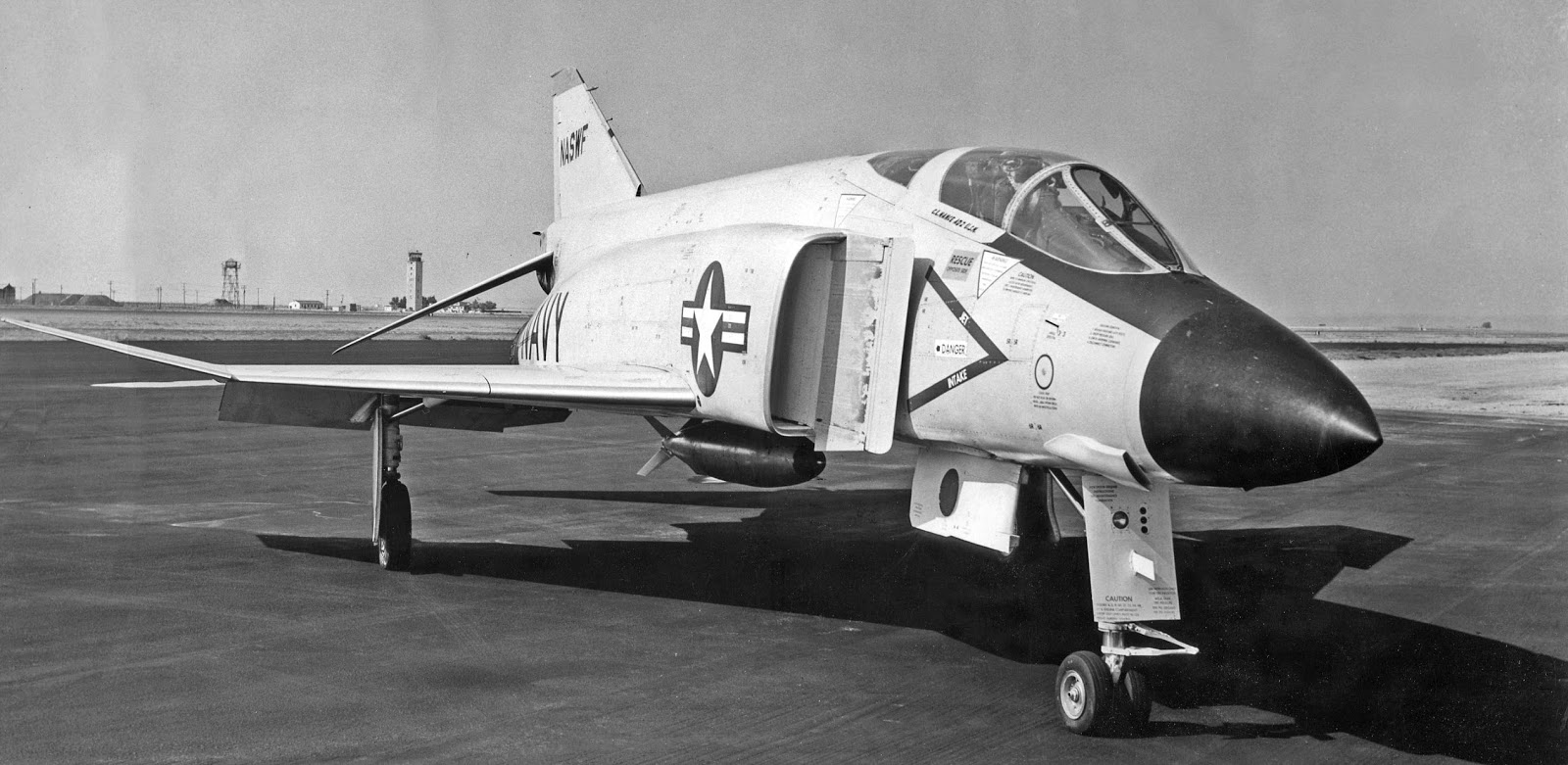 A video clip showing the inflight break up can be seen on YouTube at
Jack Lee Felsman was born 4 April 1923, the second of two children Charles Edward Felsman, a farmer, and Vera McKay Felsman.
Felsman entered the United States Navy 12 December 1942. He was trained as a pilot and commissioned an Ensign, United States Navy 4 September 1943. He was promoted to Lieutenant (j.g.), 1 February 1945. He was promoted to Lieutenant, 15 July 1951, and to Lieutenant Commander, 1 August 1956. Felsman was married to the former Miss Hallie May McKay.
Commander Felsman's remains were buried at the Rock Island National Cemetery, Rock Island, Illinois.
Raymond Maxwell Hite, Jr., was born 3 December 1927 in Los Angeles County, California, the son of Raymond Maxwell Hite and Elizabeth Ball Hite. Ensign Hite's remains were interred at the Roselawn Burial Park, Martinsville, Virginia.
© 2017, Bryan R. Swopes