13 May 1949: At Warton Aerodrome, Lancashire, Chief Test Pilot Roland Prosper Beamont, CBE, DSO and Bar, DFC and Bar, made the first test flight of the English Electric A.1 prototype, VN799, a very high altitude light bomber powered by two turbojet engines.
The newly completed airplane had been rolled out 2 May, and over the next several days underwent a series of static and taxi tests. The prototype was painted overall "plate blue."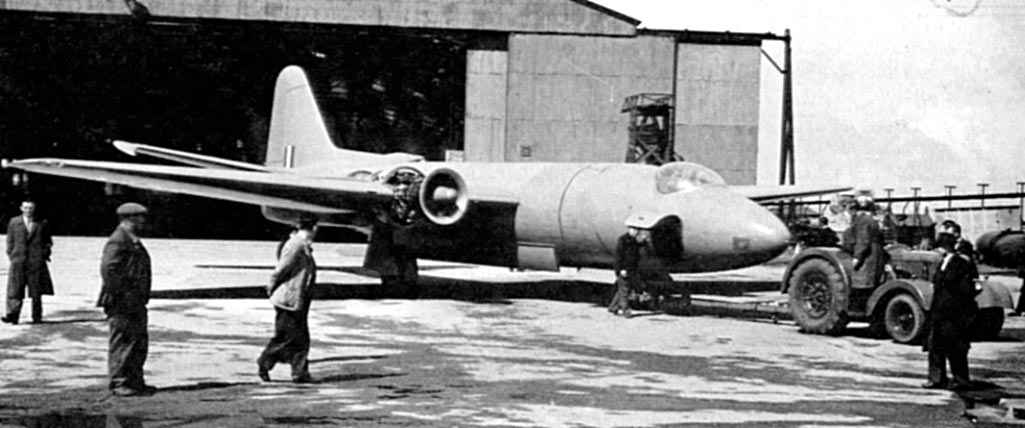 "Bee" Beamont flew the prototype for approximately one-half hour. Other than a problem in yaw, which would be corrected with minor modifications to the vertical fin and rudder over the next several test flights, the aircraft performed very well. Months earlier, the bomber had been ordered into production.
British bombers have traditionally been named for cities. Canberra, capitol of Australia, was selected as the new airplane's name in January 1950.
VN799 was powered by two pre-production Rolls-Royce Avon R.A.2 engines. The Avon R.A.2 was a single-spool, axial flow turbojet with a 12-stage compressor section and single-stage turbine. It was rated at 6,000 pounds of thrust (26.69 kilonewtons). It weighed 2,400 pounds (1,089 kilograms)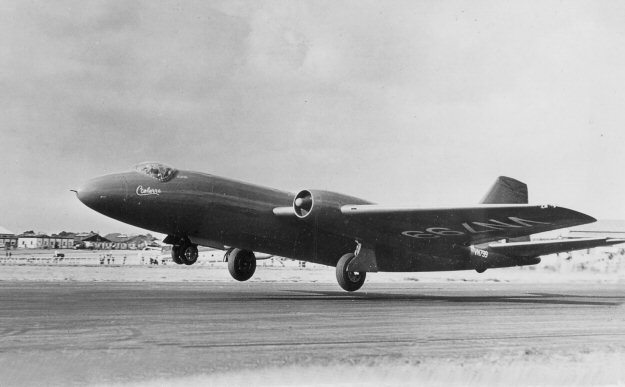 VN799, flown by Flight Lieutenant Harry Maule, crashed at Martlesham Heath, 18 August 1953.
Interestingly, in October 1946, a 34-passenger civil transport variant of the Canberra was proposed, with an enlarged 10-foot-diameter fuselage.
The Canberra was produced in bomber, intruder, photo reconnaissance, electronic countermeasures and trainer variants by English Electric, Handley Page, A.V. Roe and Short and Harland. In the United States, a licensed version, the B-57A Canberra, was built by the Glenn L. Martin Company. The various versions were operated by nearly 20 nations. The Canberra was the United Kingdom's only jet-powered bomber for four years. The last one in RAF service, a Canberra PR.9, made its final flight on 28 July 2008.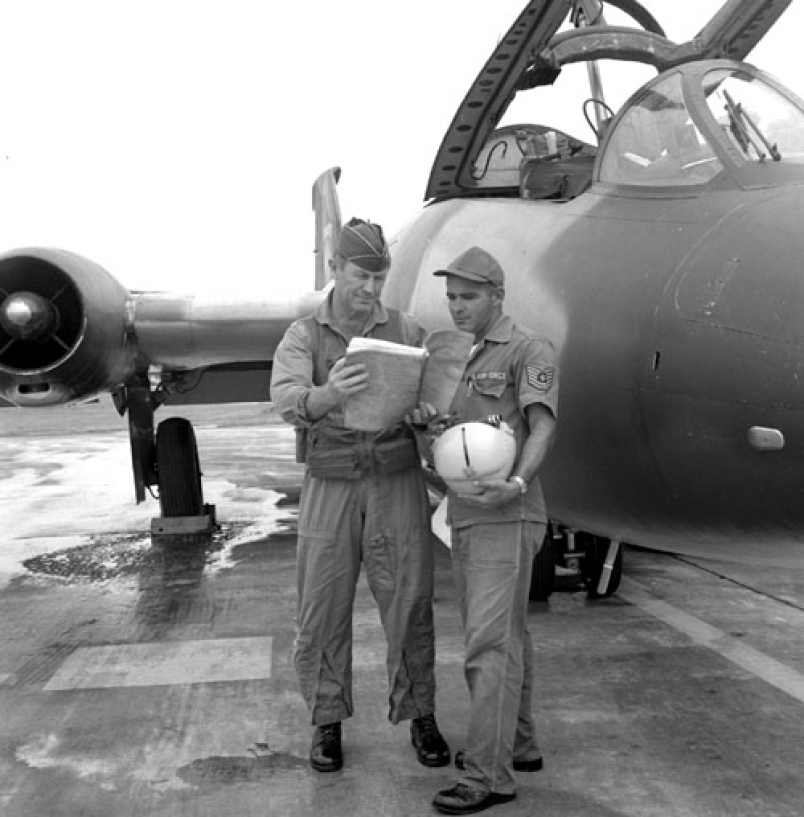 © 2017, Bryan R. Swopes
by