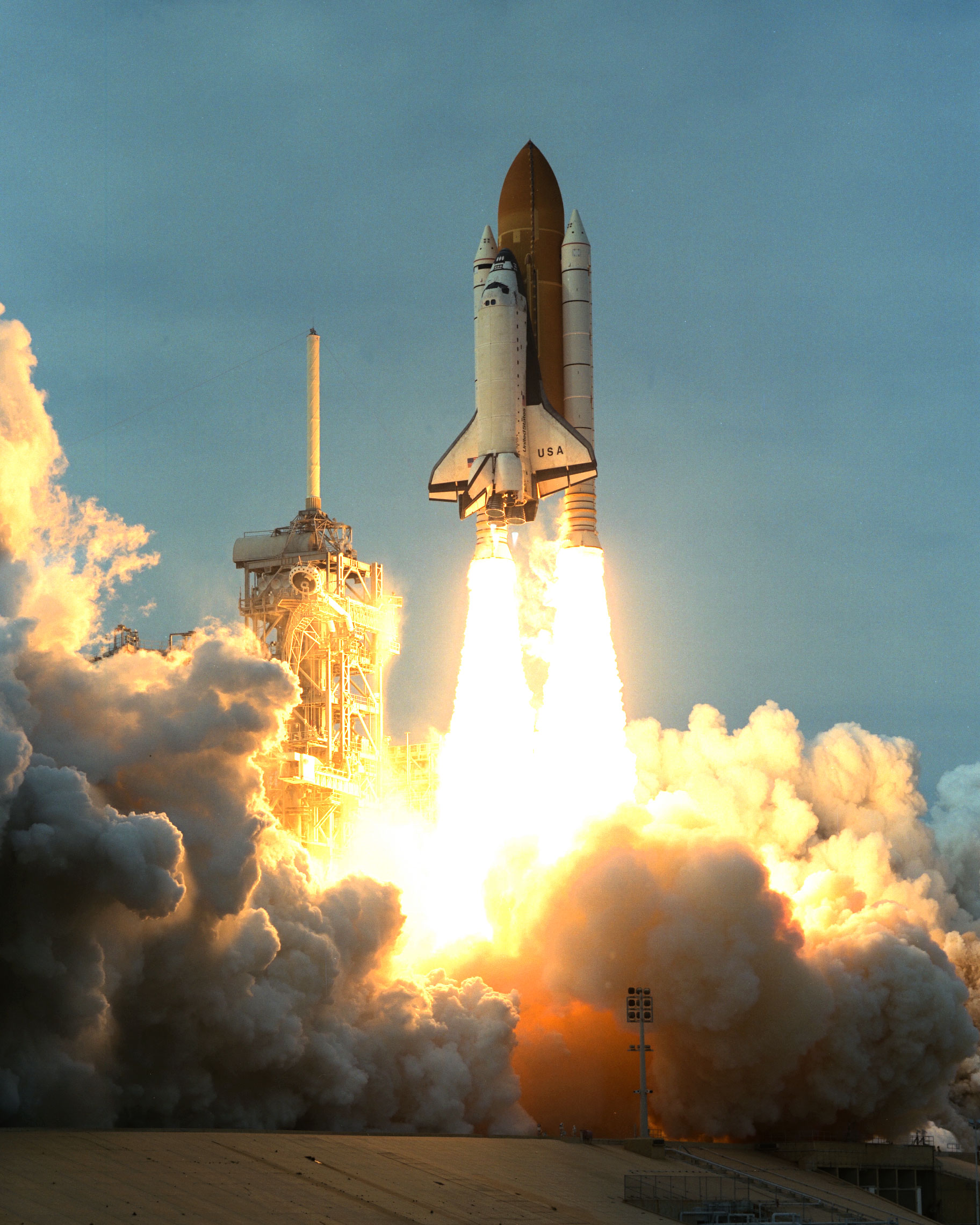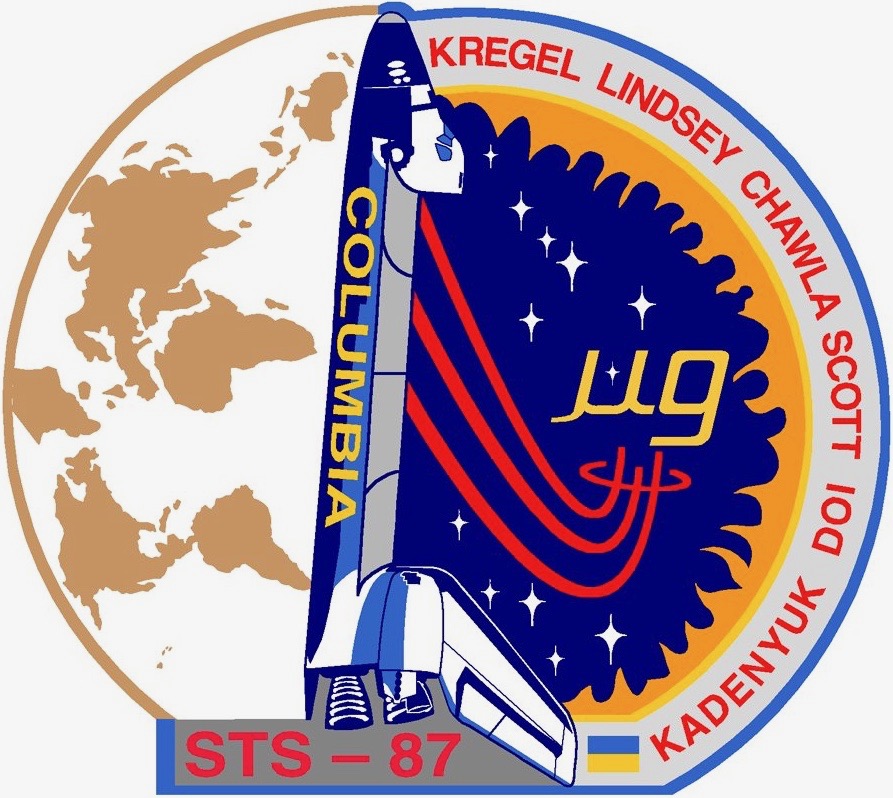 19 November 1997, 19:46:00 UTC, T minus Zero: Space Shuttle Columbia (OV-102) lifted off from Launch Complex 39B at the Kennedy Space Center, Cape Canaveral, Florida, on mission STS-87. This was the 88th flight of the space shuttle program, and the 24th flight for Columbia.
The flight crew was led by mission commander, Colonel Kevin R. Kregel, U.S. Air Force,  on his third space flight, with shuttle pilot Colonel Steven W. Lindsey, U.S. Air Force, on his first. Mission Specialist Captain Winston E. Scott, U.S. Navy, was on his second flight; Kalpana Chwala, Ph.D., was on her first; Takao Doi, Ph.D., Japanese Aerospace Explosration Agency (JAXA), was on his first; Payload Specialist Colonel Leonid K. Kandeniuk, Ukraine Air Force, and National Space Agency of Ukraine (NSAU), was on his only flight.
STS-87 carried a number of scientific research experiments which required Captain Scott and Doctor Doi to perform two "space walks", the first EVAs conducted from Columbia.
Columbia landed at the Shuttle Landing Facility (SLF), Kennedy Space Center, at 12:20 UTC, 5 December 1997. The duration of the mission was 15 days, 16 hours, 35 minutes, 01 seconds.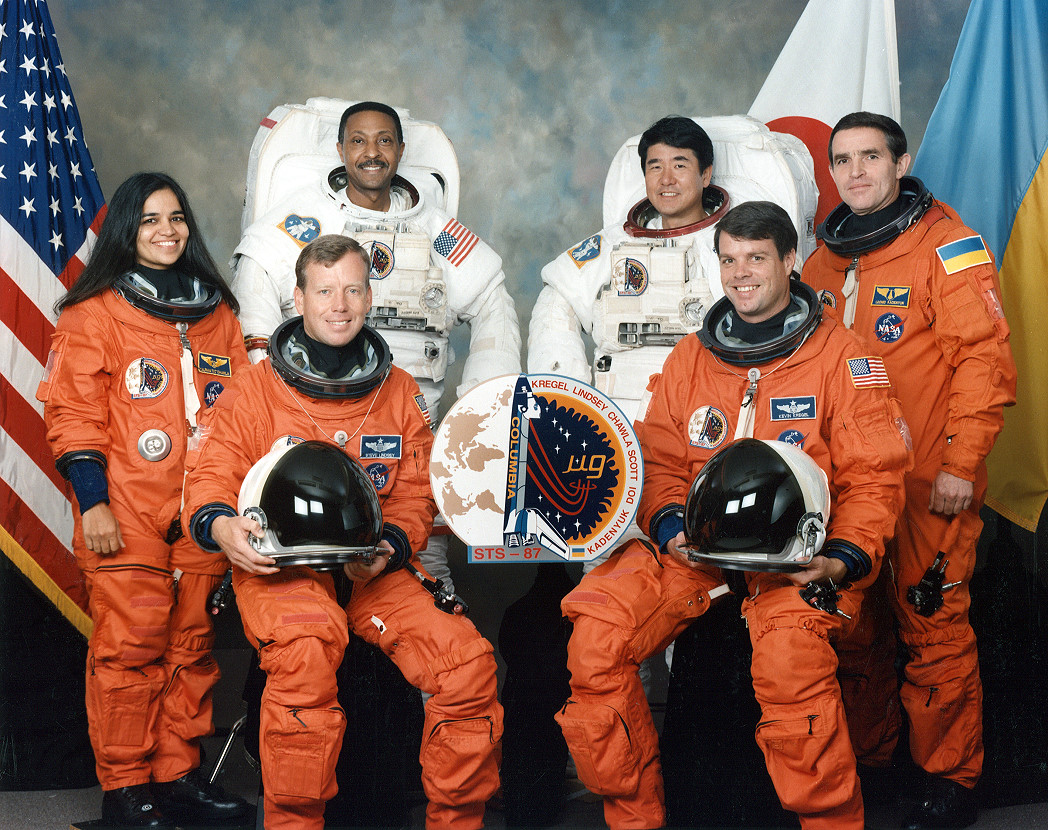 © 2016, Bryan R. Swopes