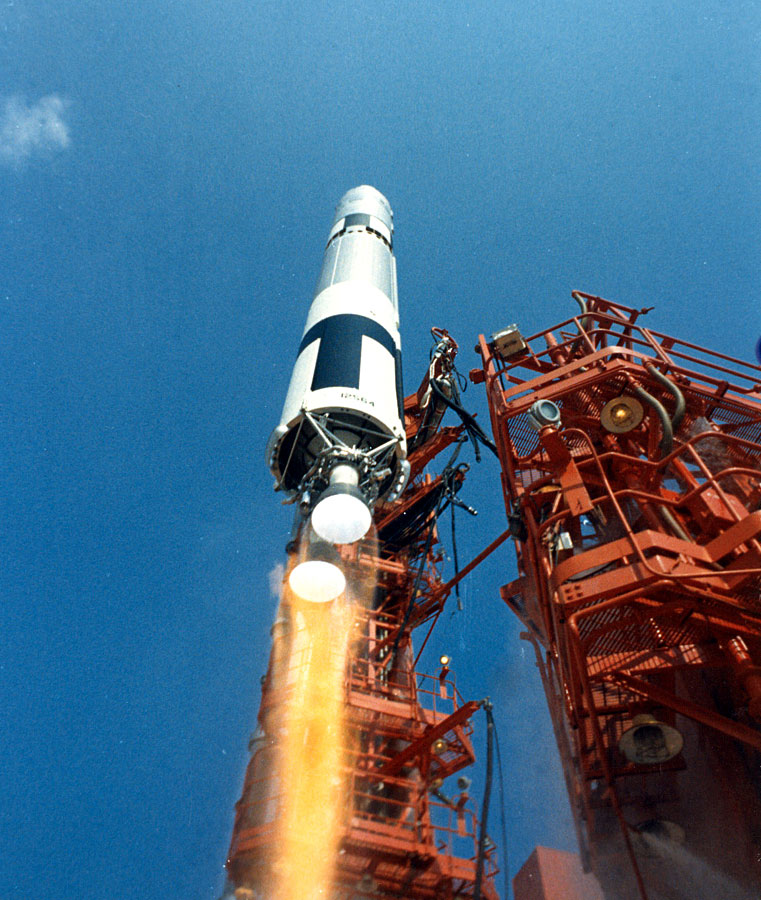 3 June 1966: NASA Astronauts Thomas P. Stafford and Eugene A. Cernan launched from Launch Complex 19, Kennedy Space Center, Cape Canaveral, Florida, at 13:39:33 UTC, aboard Gemini IX-A. The Gemini was a two-man space capsule built by McDonnell Aircraft Corporation of St. Louis. The launch vehicle was a Titan II GLV rocket. Stafford and Cernan were the original Gemini IX back up crew, but the primary crew, Charles Bassett and Elliott See, were killed in an aircraft accident three months earlier.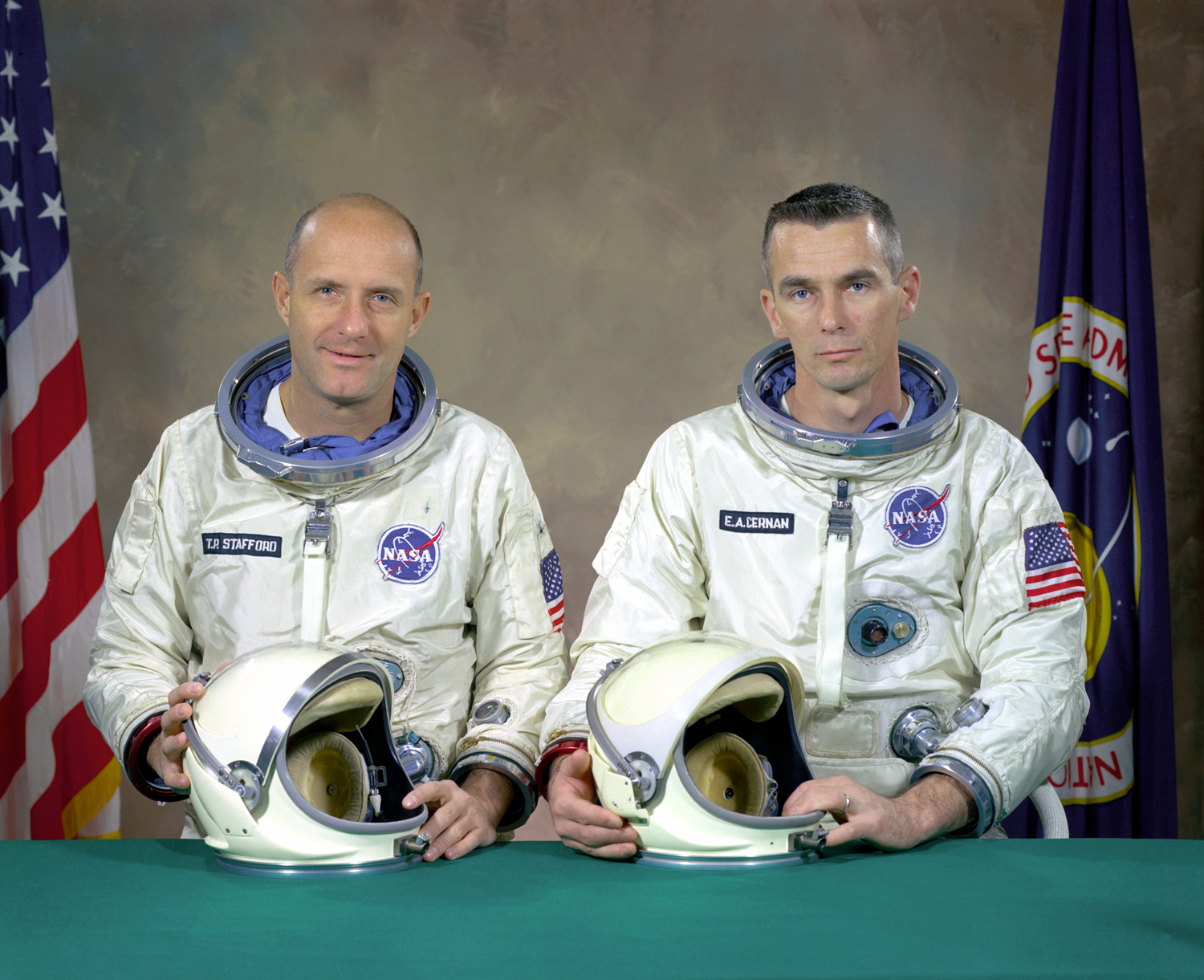 The three-day mission was to rendezvous and dock with an Agena Target Docking Adapter in low Earth orbit, and for Gene Cernan to perform several space walks and to test a back pack maneuvering unit.
Gemini IX-A successfully rendezvoused with the ATDA at 17:45 UTC, 3 June. However, the protective shroud had not separated from the Agena and docking with it was not possible.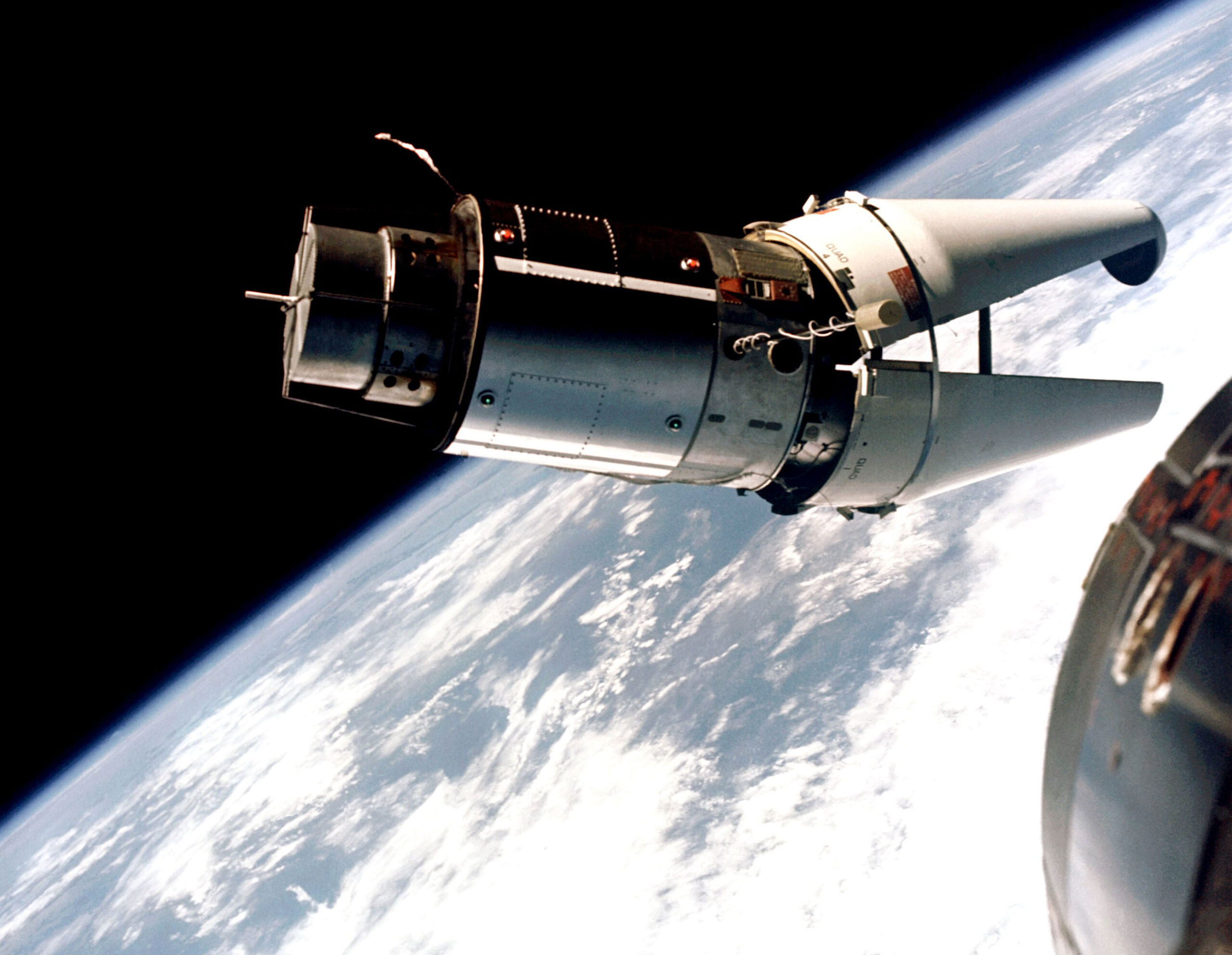 © 2019, Bryan R. Swopes